Celebs apparently look perfect, but this saying is not always true. They go for surgeries, medications and all to achieve that level of perfection. Like that, some of them have had braces to reshape their smile. You don't believe? The actresses with braces are listed below:-
Top 10 Famous Actresses with Braces
10. Angelina Jolie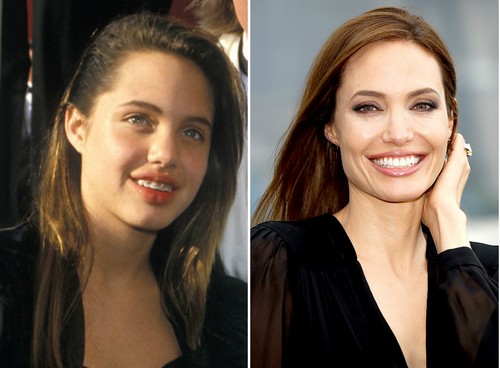 The 40 years old actress was a regular user of braces during her college days when she was not as popular as she is now.
See Also; 10 Most Beautiful Eyes in The World.
9. Katy Perry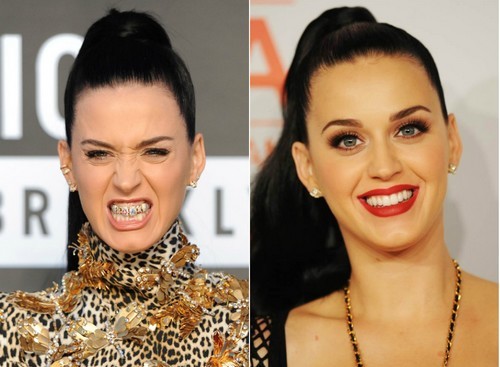 The image on left was taken at MTV Music Video Awards where she wore a brace and flattered it thoroughly.
See Also; Top 10 Hottest Women by MAXIM.
8. Dakota Fanning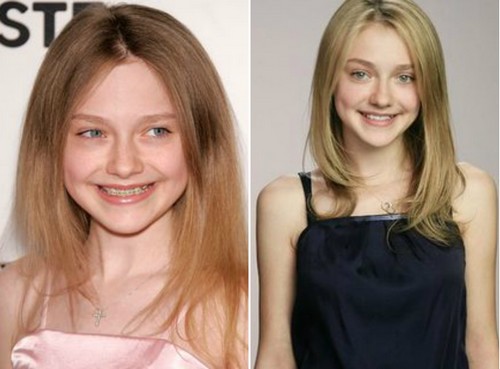 Dakota was a regular user of braces during her childhood days to perfect her smile. She is one of the well known American actresses.
See Also; 10 Short Celebrities That Are Hell Pretty.
7. Khloe Kardashian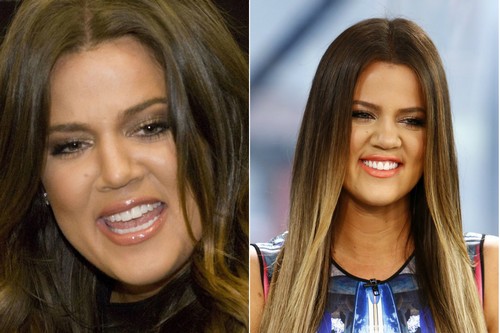 You must not able to find the braces but look closely at the left image. The clear transparent braces are absolutely seen.
See Also; Top 10 Hottest Celebrities Labeled 'Too Fat'.
6. Gwen Stefani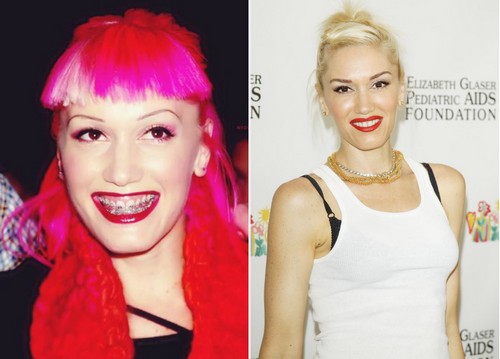 Her pink+red look is just horrible and she has made the look more horrible by flaunting her too much metallic braces! At the right, she is posing for a photograph where she is looking really sober.
See Also: 10 Most Ideal Hollywood Couples.
5. Beyonce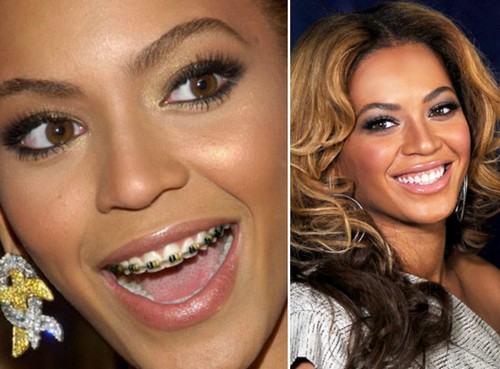 I never knew that Beyonce also wear Braces before I found this picture all over the internet. Personally I believe she needs those braces even now as her smile could be reshaped a little bit more.
4. Faye Dunaway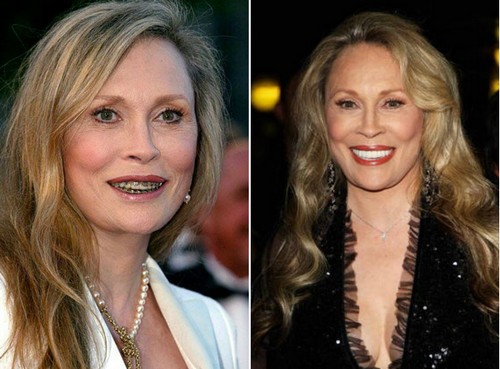 Even in 60years of age, she again grasps her braces to reach the perfection. With a fear of media, she flaunts the braces every where she goes.
3. Selena Gomez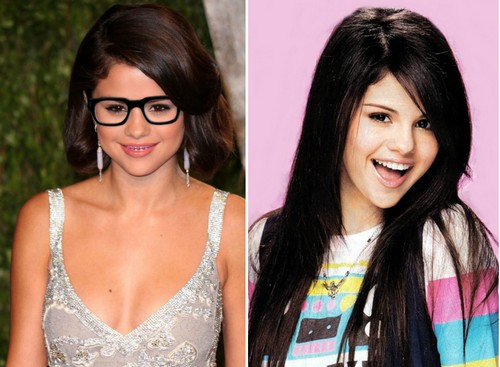 It really doesn't matter whether she is carrying braces or not. She looks as cute as she is. Her looks doesn't get disturbed by the braces at all.
2. Faith Hill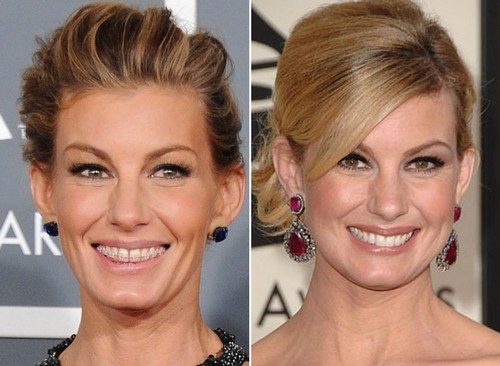 Faith brought a pair of clear braces which got the highlight by the media in an event where she wore those. She really has a good smile and is getting better day by day.
1. Emma Watson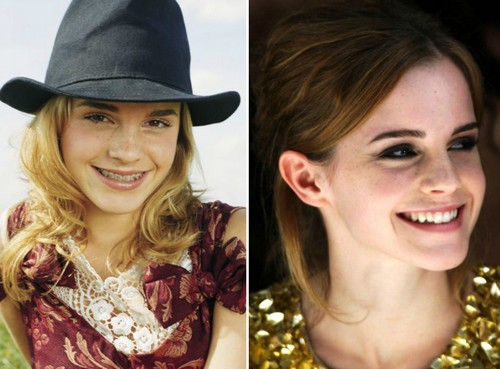 25 years old Harry Potter girl used to wear braces in her early days. Now the baby girl has grown up to a diva and looks beautiful when she smiles.
List Created By: Pritha Ghosh