We take a look at some of the best girl groups to walk the earth, who gave us some of the best songs and inspirations over the years. Here's countdown TOP 10 greatest girl bands of all time.
The 10 Greatest Girl Bands of All Time:
10. The Pussycat Dolls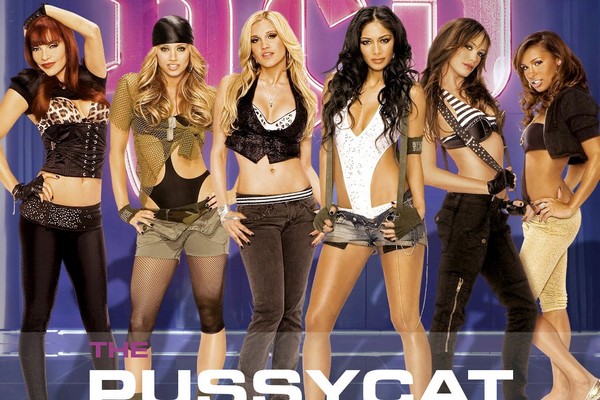 Starting our countdowning of 10 greatest girl bands of all-time, at number 10 is American pop group 'The Pussycat Dolls'. Created in 2003 by Robin Antin, this 15 million physical record selling and 40 million record selling group consists of (including past members) Nicole Scherzinger, CarmitBachar, Ashley Roberts, Jessica Sutta, Melody Thornton and Kimberly Wyatt. With 2 headlining tours, 2 studio albums, 16 singles, 2 compilation and 1 extended play album, they are considered one of the best-selling girl group of all time. Some of their famous work includes 'Don't cha', 'When I grow up', 'Jai ho! (You are my destiny)', 'Buttons', 'Beep' and 'Stickwitu'.
9. Sugababes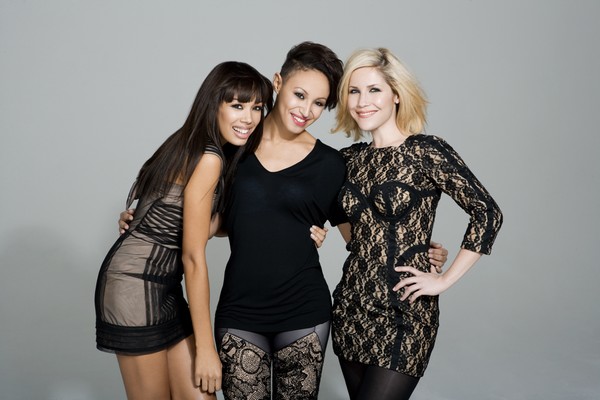 Entering at number 9 on the list of Greatest Girl Bands, is English Pop girl group 'Sugababes'. Formed in 1998, its members including past members are SiobhánDonaghy, Mutya Buena ,Keisha Buchanan, Heidi Rang, Jade Ewen and AmelleBerrabah. A quick look into their statistics would reveal 12million record sales, 1 BRIT award, 7 studio albums, 31 singles, 3 extended plays,3 compilation albums and 5 headlining tours. They are known for their songs like 'Freak like me', 'Rond round', 'Hole in the head', 'Push the button' and 'About you now'.
8. All Saints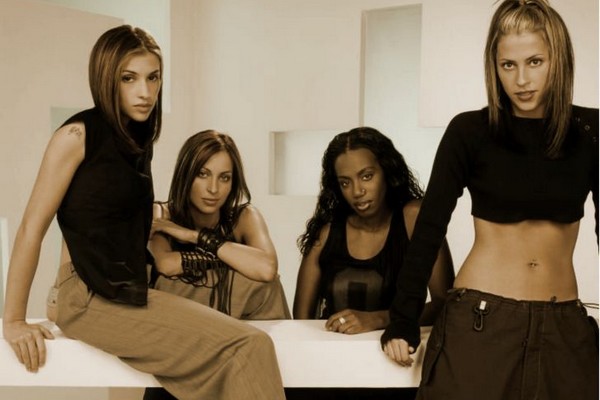 Coming in at number 8 on the list of Greatest Girl Bands, is English-Canadian girl group 'All Saints'. Founded in 1993 and still going on, the band is credited for creating some of the best songs of the last of the three decades, which includes 'Never Ever', 'Black coffee', 'Under the Bridge / Lady Marmalade', 'Bootie Call' and 'Pure Shoes'. The members of this group including past members are Melanie Blatt, Shaznay Lewis, sisters Natalie and Nicole Appleton and Simone Rainford.
They also have two multi-platinum, two gold albums, 4 headlining (including 1 co-headlining) tours, 14 singles and 2 BRIT awards to their credit. Their total record sales stands at 10million physical and so far they have released 3 studio albums and 2 compilation albums.
7. The Bangles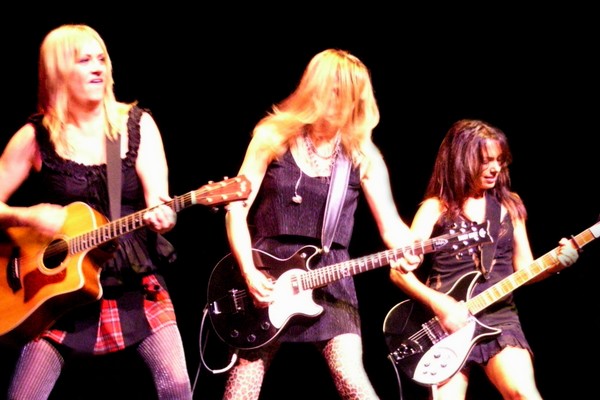 Number 7 goes to American all-female POP-Rock group 'The Bangles'. With their career starting from 1981 and continuing till date. They are one of the very few artists to continue working together for more than 33 years now. Its line up including past members are Susanna Hoffs, Debbi Peterson, Vicki Peterson, Annette Zilinskas and Michael Steele. The hit songs of the band include; 'Hazy shade of winter 'Manic Monday, 'Eternal Flame', 'Walk like an Egyptian and 'Be with you'. They have 5 studio albums, 2 compilation albums, 1 extended play and 22 singles and 2 Billboard number one singles.
6. Bananarama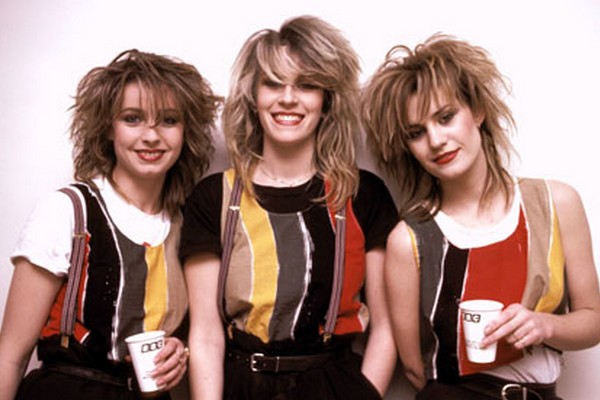 English pop group 'Bananarama' grabs the 6th spot in the list of Greatest Girl Bands . With 40 million physical record sales, 6 tours, 10 studio albums, 13 compilation albums, 45 singles, they hold the Guinness World Record for most chart entries by an all-female group. "Bananarama' was formed in 1979 by friends Sara Dallin,Siobhan Fahey and Keren Woodward. In 1988, Jacquie O'Sullivan joined the group. Some of their best work includes 'Venus', 'Shy boy' and 'Really saying something'.
5. En Vogue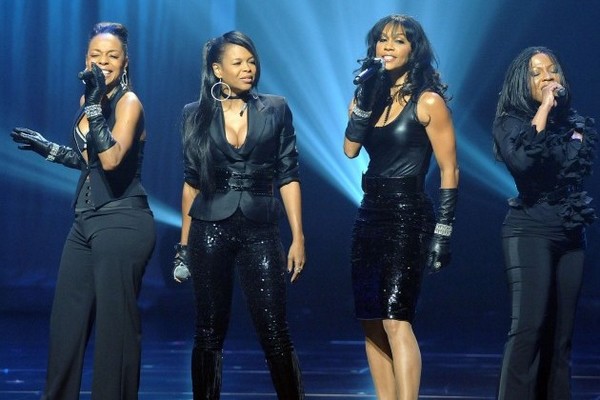 American R&B vocal group 'En Vogue' breaks into the top 5 into this list of 10 greatest girl bands of all time. Formed in 1989. They are one of the oldest bands to still remain active to this day. Their career spanning over a quarter of a century. Past and present members include Terry Ellis, Cindy Herron, Rhona Bennett, Maxine Jones, Dawn Robinson and Amanda Cole. They have in their hat 4 tours, 6 studio albums, 6 compilation albums, 2 extended plays, 26 singles, 20 million physical record sales,2800 weeks on Billboard charts, 4 MTV video music awards, 1 Billboard music award and 2 American music awards. Famous songs include 'Hold on', 'Lies', 'You don't have to worry', 'Don't let go (Love)', among others.
4. TLC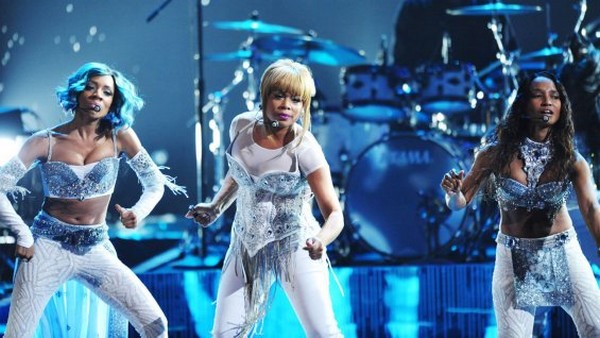 American girl group 'TLC' sits at number 4 position on the list of Greatest Girl Bands. Formed in 1990. This 5 time Grammy award winning group consists of singer Tionne "T-Boz" Watkins, rapper Lisa "Left Eye" Lopes and singer Rozonda "Chilli" Thomas. They have 4 studio albums, 5 compilation albums, 25 singles, 65 million physical record sales, 1 American music award, 3 Billboard music awards and 5 MTV video music awards. However, success turned bitter when on April 25, 2002, Lisa "Left Eye" Lopes passed away at the age of 30 in an automobile accident leaving fans across the globe shocked and mourning.
However, remaining members Rozonda and Tionne announced that they have come up with plans of launching their 5th studio album. "Left Eyes" would be remember always for her love and passion for music and would continue inspiring millions of people. Popular song includes 'Unpretty', 'No Scrubs', 'Creep' and 'Waterfalls'.
3. Destiny's Child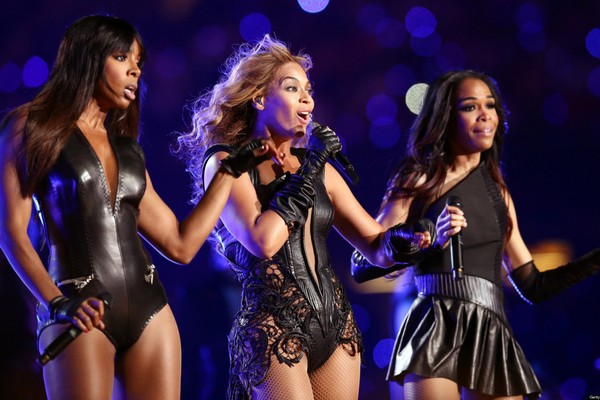 Getting into the top 3 is American R&B girl group 'Destiny's Child'. With an envious band member line up consisting of (including past members) Beyoncé Knowles, Kelly Rowland, Michelle Williams, LaTavia Roberson, LeToya Luckett and Farrah Franklin. They are one of the most recognizable musical artists in the world. The group was created in the year 1990. And has so far added the following feathers to their hat- 4 studio albums, 4 compilation albums, 1 extended play,23 singles, 1 Christmas album, 4 Billboard number one singles and 60 million physical record sales. The best songs of theirs are 'Survivor', 'Bills billsbills', 'Independent women Part 1' and 'Bootylicious'.
2. The Supremes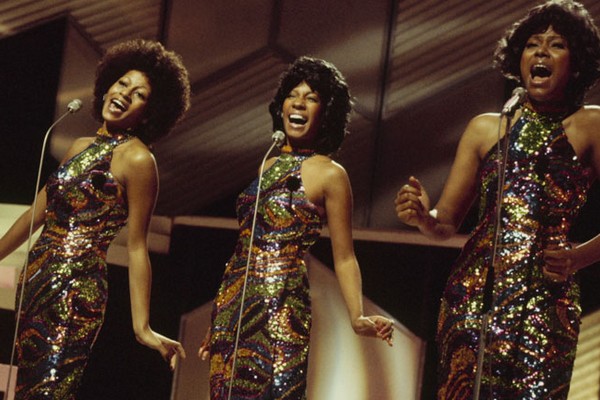 One of the original girl bands in the world. 'The Supremes' lands at the coveted spot number 2. They are credited for popularizing the concept of girl bands. The band was formed in 1959. At that period, it also broke many stereotypes associated with girl groups, black singers ad what not. Its members including past members are Florence Ballard, Mary Wilson, Diana Ross, Betty McGlown, Barbara Martin, Cindy Birdsong, Jean Terrell, Lynda Laurence, Scherrie Payne and Susaye Greene.
Top songs delivered by 'The Supremes' are; 'Where did our love go', 'Come see about me', 'Baby love', 'I hear a symphony', ' You can't hurry love', etc.. What are the achievement of this American female singing group? 29 studio albums, 4 live albums, 60 singles, 12 Billboard number 1 singles, 30 compilation albums, 20 million physical record sales. Whooop! Now that'd be saying!
1. Spice Girls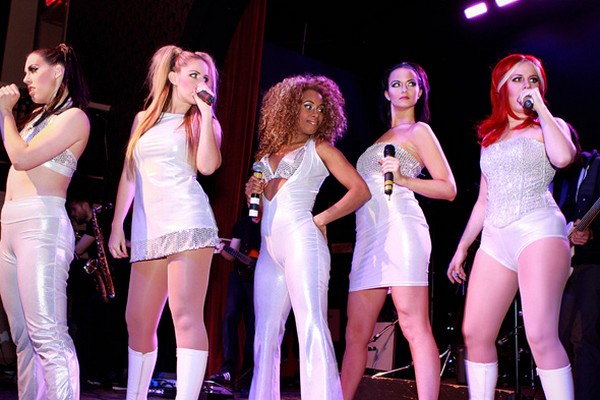 Clinching the top position is none other than British pop girl group 'Spice Girls'. Formed in 1994 after posting an advertisement in 'The Stage'. The group consists of Melanie Brown (Scary Spice), Melanie Chisholm (Sporty Spice), Geri Halliwell (Ginger spice), Emma Bunton (Baby Spice) and Victoria Adams Beckham (Posh Spice). They are regarded as the biggest pop phenomenon since 'Beatlemania'. Their popularity is unparalleled and unmatched, with 'Spice Girls' merchandise, dolls, chocolate, etc dedicated to them.
They also gave pop culture some of its favorite songs of all time including; 'Wannabe', 'Stop', 'Viva Forever', 'Holler', 'Let love lead the way', 'Spice up your life', 'Mama', '2 Becomes 1', 'Too much', 'Say you'll be there', among others. They have 80 million physical record sales, 3 tours, 3 studio albums, 11 singles, 1 compilation album, 5 BRIT Awards, 3 American Music Awards, 3 MTV Europe Music Awards, 1 MTV Video Music Awards and 3 World Music Awards. The first date tickets for their last tour 'The return of the spice girls' at The O2 Arena were sold out in 38 seconds!