Which country provides the easiest permanent residency? It is known to everyone that many countries provides permanent residency for those people who are not by birth a citizen of that particular country. But here it has been described that there are some countries which really offers hustle free ways to get their permanent citizenship. But for them too, one needs to follow some legal rules, submit documents, fulfill criteria etc. The countries offers permanent citizenship easily than that of any other countries is listed below.
These are top 10 countries to get easiest permanent residency:
1. Panama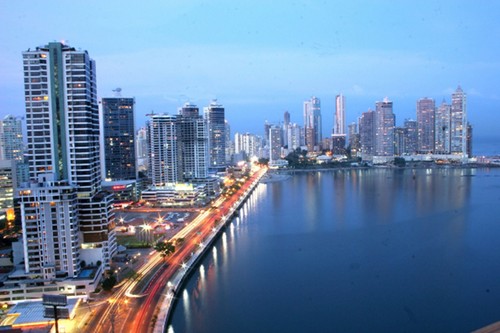 Panama is considered to be the easiest country to get permanent residency. To get residency one will need to legally live in Panama for a minimum of 5 years. Only after that he can apply for citizenship. The other requirements needed are:-
Medical tests- A general medical report which can state that the applicant is not having any mental, physical or infectious diseases. HIV test (it has to be negative), x ray report of the lungs.
Documents- 2 photographs (passport sized), Copy of Every pages of Passport.
Stability- The applicant has to get a job or he/she must be doing a business.
Bank details- The applicant should have a permanent bank account with minimum balance of $5000 + $2000 for each dependent person.
Stamps and others will cost around $900 ( + $260 extra, this will be required after getting the approval and issue of the Letter of Neutralization)
2. Belize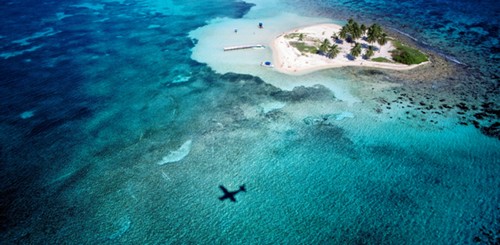 This is another country where one can get permanent citizenship easily. Normal citizenship of Belize is given to those who born in Belize. There are some methods which can provide a person who hasn't born in Belize but still can get permanent citizenship of this country. They are-
A person has to live in Belize for at least 5 year before applying for citizenship.( the person cannot move out of Belize for more than consecutive 14 days)
One should apply for tourist visa first from The Department of Tourist. Citizens of US, UK and some others do not need to do so.
One should have a bank balance of $2000 a month to prove that he/she is capable to spend on living in Belize.
If anyone marries a person who is currently a citizen of Belize can get citizenship only if he/she stays in Belize for 1 year.
Application fees for citizenship vary from person to person. Citizen of Mexico and Guatemala- $125 to $2000, Citizen of US- $1000, Caricom citizen- $250
Note: *one cannot apply for citizenship of Belize if one's either parents has citizenship of countries which are in war with Belize.*While a person is in tourist visa, he/she cannot indulge himself/herself to work in Belize.*
3. Nicaraguan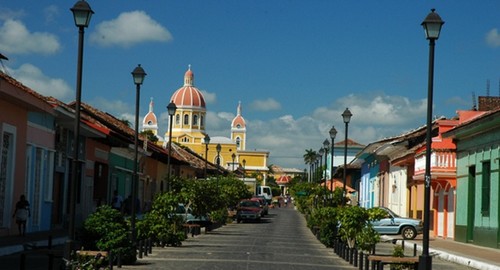 Nicaragua is a country which offers easier ways to get permanent citizenship. The dual citizenship will not harm your previous one. That means you can further decide to whom you want to stick with. Nicaragua needs some documents and eligibility to provide a person citizenship which are-
Documents; Health certificate, Birth certificate, Photographs, Marriage certificates (for spouse), Pension letters (optional) and Police record.
To get the permanent citizenship, it will cost around 6400(Cordoba's $). The fee is lesser for retired persons who have proofs, 5900(Cordoba's $).
Any foreign investor can apply for residency if he/she runs a business and has to invest at least #30000 in Nicaragua in any sector.
Applicant must be residing at Nicaragua for 5 years before filling up the application.
4. Ecuador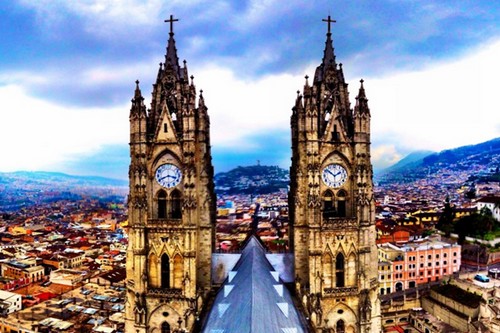 A person can easily get citizenship (permanent) by doing very easy steps in Ecuador. There is some eligibility what an applicant needs to show to get the citizenship.
The applicant can only be out of country a total of 90 days for the entire 3 years before application.
Cost will be around $1000.
Documents needed- 4 passport sized photographs, City Hall certificate, Ecuador criminal record, Notarized passport, Birth certificate, SRI Certificate, Index card issued by Civil Registry, Migratory movement record, IESS certificate etc
Application must be completed in Quito and the final step of being photographed and getting citizenship papers must also be done in Quito.
Applicant should show $800/month income or invest $25000 in a CD from an Ecuadorian bank or he/she can invest $25000 in real estates.
5. Paraguay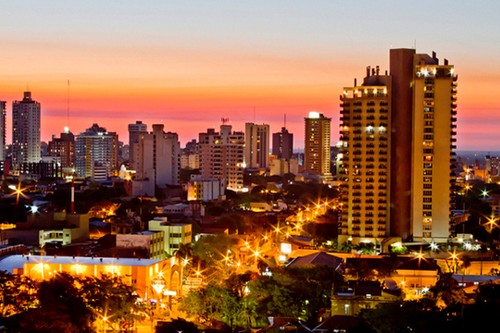 Paraguay welcomes immigrants and offers Permanent residence from the very beginning. The process takes some weeks to finalize. Some of the requirements are listed below to get a permanent citizenship in Paraguay.
The applicant needs to provide documents from his/her home country. Documents are- marriage certificate, birth certificate, police report, divorce certificate (optional) etc.
The applicant should reside in Paraguay for minimum of 3 years before applying.
The applicant has to have a bank account in Paraguay. The minimum amount in that account should not be less that %5000. He/she can purchase real estate to get the application.
The process can take up to 4 months to approve the application.
The applicant will go through a medical screening.
6. Malaysia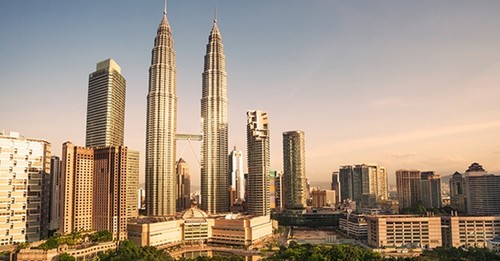 If a person from foreign nations wants to obtain Malaysian citizenship by naturalization the requirement she/she needs to full fill are-
He/she must be over the age of 21 years.
He/she has to provide Application form C, Identity card, Birth certificate, Entry permit, Identity cards of 2 Malaysian recommenders, Marriage/divorce certificates( optional), children birth certificate, 3 photographs, A basic knowledge of Malaysian language has to be known by the applicant.
The applicant has to be resided in Malaysia for more than 10 years.
Retirees 50 and older needs to provide only proof of $2800/month income.
RM$10 application fee. After approval he/she needs to pay RM$100.
7. Philippines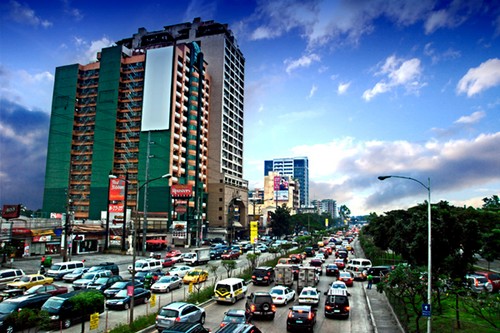 The documentary requirements and criteria for the application for Philippine dual citizenship are the followings-
2 photographs, Passport, Birth certificate etc
Processing fees- $75 (around)
Must be more than 35 years of age.
Must be residing in Philippines for not less than 10 years before applying.
Should have bank deposit of $20000 (Philippine bank).The amount will be less for retiree.
The applicant must be able to speak at least one of the Philippine languages.
8. Uruguay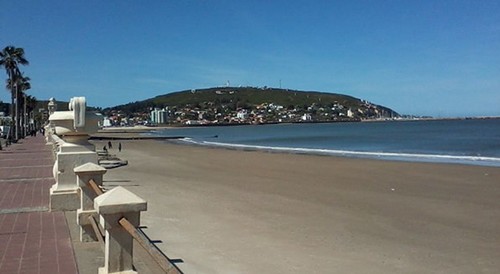 A person can easily get citizenship of Uruguay if he or she marries a person having Uruguayan citizenship. For that case, the eligibility criteria are of 3 years and 5 years for the normal persons. It means the applicant has to live in Uruguay for 3 or 5 years minimum to get the citizenship. The applicant will also need to give an income prove of $1500/month or more.
9. Seychelles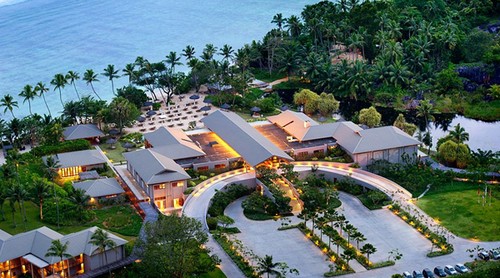 Seychelles allows Permanent residency visa for the citizens who are living there for more than 5 years.The government verifies whether the applicant has a bank guarantee of $1500 minimum. The applicant has to show his or her incomes prove. He/ she should have a constant income of not less than $1800 per child and $5000 for a spouse.
10. South Africa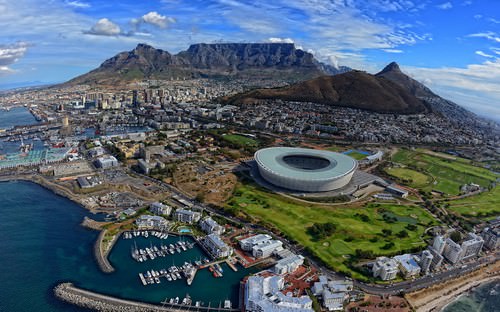 The last but not the least in this list is South Africa. The country also gives absolutely great deals to get the citizenship. All you need is to live there for 4 years. They offer no age limit.