Here is a list of 10 hottest Indian female stars who not only do really well in their respective sports, but also score very highly on the glamour quotient. These ten glamorous sports women from India are not just exceptional athletes who are capable of competing with the world's best, but are sensational hot whom we might easily confuse to be super models. Look at 10 most glamorous women in Indian sports. Enjoy!
10 Most Glamorous Sports Women From India
10. Sonika Kaliraman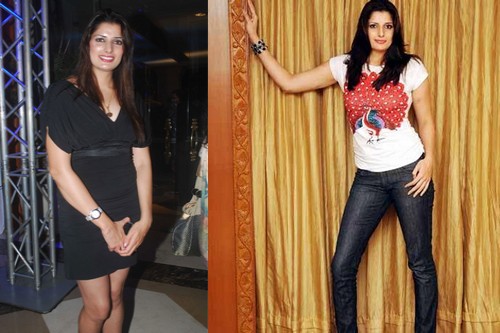 Sonika Kaliraman is an Indian wrestler. She has represented the country in Asian Games. She is the daughter of legendary wrester Master Chandgi Ram. She has also featured in Fear Factor: Khatron Ke Khiladi (season 2) starring Akshay Kumar and participated in Bigg Boss (season 5).
9. Sunitha Rao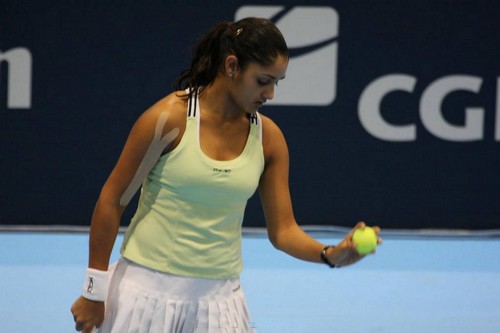 Sunita Rao is a former American tennis player of Indian origin. She has 8 career titles on the ITF Women's Circuit and has reached 7 finals in singles. She has played on many WTA Tour events. She has played for India on the Fed Cup and 2008 Summer Olympics, and played for United States on all other occasions.
8. Prachi Tehlan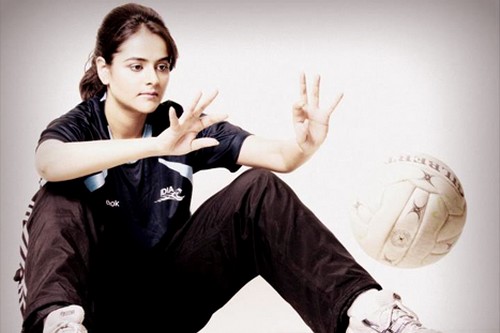 She is an Indian netball and basketball player. She has won several awards and accolades in her sporting career. She was captain of the Indian Netball Team in the 2010 Commonwealth Games and in other major Asian Championships in 2010-11. Under her captaincy, the Indian team won its first medal under in 2011 South Asian Beach Games. She has been titled as "Queen of Court" by The Times of India & "Lass of The Rings" by The Indian Express.
7. Akanksha Singh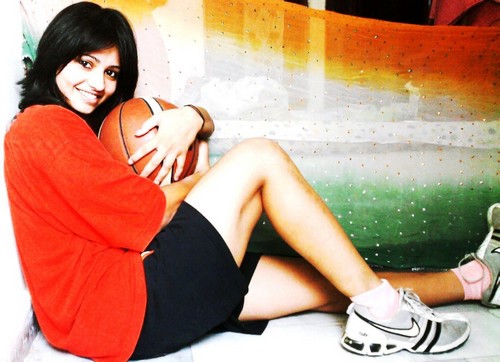 Akanksha Singh is the current captain of India Women's National Basketball Team. She was awarded with the Most Valuable Player at India's first Professional Basketball League MBPL in the year 2010. She belongs to Varanasi's famous "Basketball Family". Her sisters Divya, Prashanti, and Pratima, have represented Indian National Women's Basketball Team. She has been given the Best Player award in many national and state championships.
6. Saina Nehwal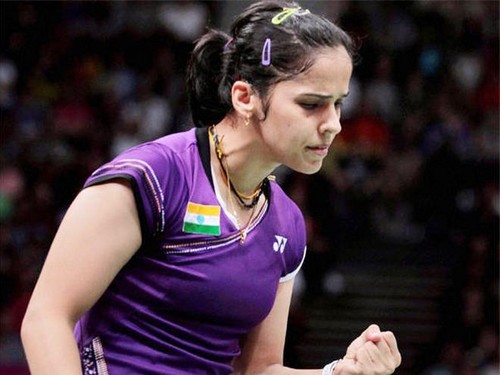 Saina Nehwal is an Indian badminton player who is currently ranked No. 1 in the world by Badminton World Federation. She is the first Indian to win a Bronze medal in Badminton at the London Olympics 2012. She is also the first Indian woman to become world number 1, and to win the World Junior Badminton Championships. She was also the first Indian to win a Super Series tournament, by clinching the Indonesia Open 2009.
You May Also Like:
Top 10 Women Tennis Players With Hottest Body
Top 10 Hottest Women Sports Reporters
Top 10 Female Fashion Icons of Sports
Top 12 Youngest Female Sports Champions
5. Dipika Pallikal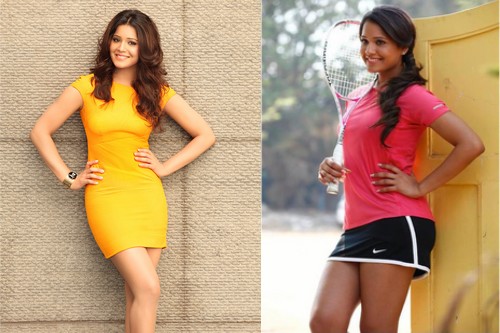 She is fabulous squash player from Chennai. She is the first Indian woman to break into the top 10 in the WSA rankings. She won 3 WISPA tour titles in 2011, She was runner up in the Tournament of Champions 2012 and reached the semifinals of Australian Open 2012. She won her sixth WSA title by winning the Meadowood Pharmacy Open on February 2013. In the 20th Commonwealth Games held in 2014, she has won gold in the squash women's doubles event. Her glamorous looks have led to her signing a modeling contract with Globus Ltd.
4. Sharmila Nicollet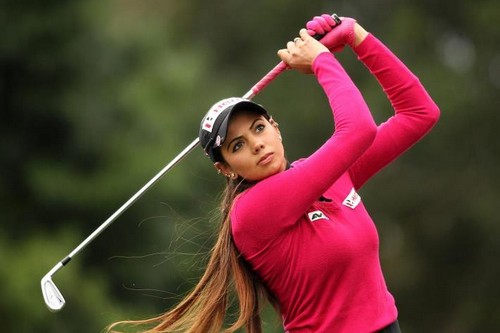 Sharmila Nicollet is an Indo French professional golfer from Bangalore, India. She had finished a whopping 14 shots at the end of the 2010-11 Hero Honda Women's Professional Golf Tour of India. She was the champion of the Hero-KGA tournament in 2012. She is also the youngest Indian golfer to qualify for the Ladies European tour.
3. Jwala Gutta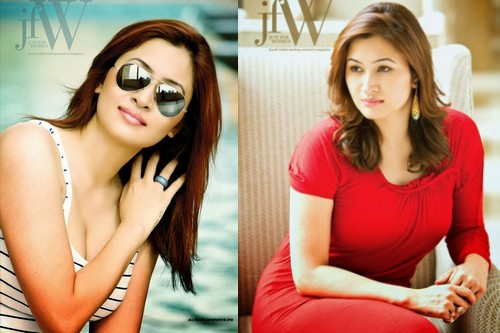 Jwala Gutta is a left-handed international badminton player from India. She is the country's top-notch player and has won the National Badminton Championships fourteen times till 2013. Jwala with her successful career and outspoken nature is one of the few recognizable female athletes of the country and has been listed several times among the top most inspiring sportswomen of India. She is the Icon player for Krrish Delhi Smashers Franchise of the Indian Badminton League.
2. Tania Sachdev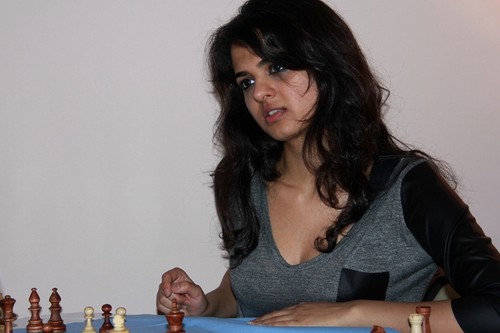 She is an Indian chess player. She holds the titles of International Master in 2008 and Woman Grandmaster in 2005. She became the eighth Indian Woman Grandmaster. She achieved her first international title when she was just eight. In 2008 she topped the Asian Chess Championship. She was given the prestigious Arjuna Award in 2009. She won Bronze Medal on Board 3 with a score of 9/11 in the Istanbul Chess Olympiad 2012, Turkey. She married Delhi based architect Viraj Kataria in November 2014.
1. Sania Mirza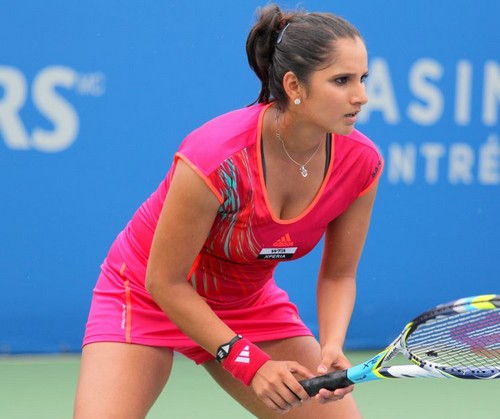 Sania Mirza is a professional Indian tennis star. She ranked No. 5 amongst female tennis players with sexiest body. From 2003 until her retirement from singles in 2013, she was ranked by the Women's Tennis Association as India's No.1 player, both in singles and doubles. At US open, she was the first Indian woman to reach the fourth round of a Grand Slam tournament. Mirza with Mahesh Bhupati had won the mixed doubles event at 2009 Australian Open, and became the first Indian woman to get a Grand Slam title. She was awarded with the prestigious Padma Shri award in the year 2006.
You May Also Like:
15 Hottest SI Swimsuit Models of All Time
Top 10 Hottest Female Olympic Athletes
Top 10 Hottest Female Bodybuilders
15 Spirited NCAA Football Cheerleaders