The youngest female sports champions: They are some of the greatest female athletes of all time.These female athletes are talented enough to rival and even surpass their male counterparts in any sport they compete in. They are fast, strong and have made some of the most impressive and memorable records in sports history.
Here is a list of 12 of the youngest female sports champions from the sporting spectrum.
12. Yael Averbuch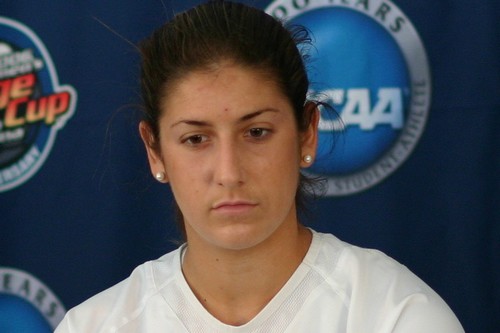 Yael Friedman Averbuch was born on 3rd Nov, 1986 in New York, United States Of America. She represented her country many times as a soccer player. Her playing position was midfield and she was named and awarded National player of the year by soccer buzz and Top Drawer Soccer. She played for Kopparberg FC in Damallsvensen and due to her fantastic skills in games; she was selected for National Soccer Team of United States. She represented her homeland on every level and regarded as one of the most hardworking sports professionals and youngest female Sports Champions.
11. Candace Parker
Candace Parker was born on Apr. 19, 1986. She is a basketball star of America and played for Los Angeles state. She is the youngest sister of one the biggest star of NBA Anthony Parker. She is the first woman to dunk in an NCAA tournament game and not only that she is also the first woman to dunk twice in a college game. Her consistent performance and great attitude towards the game made her one of the finest star America has ever produced in basketball. The whole world acknowledged her game and awarded her with many titles. She is also under the lit of youngest female Sports Champions.
10. Angela Ruggiero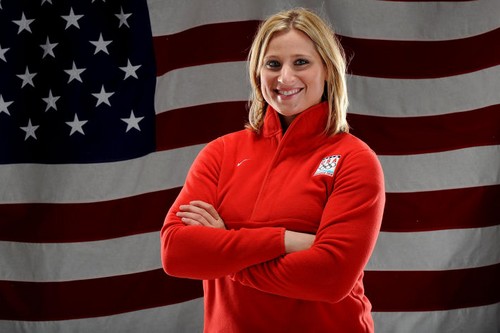 Angela Ruggiero was born on 3rd Jan, 1980 and was an American ice hockey defender. She represented her country on several occasion and did wonders for her homeland. Her perfection in-game was tremendous. The whole world acknowledged her game and talent and awarded her with many titles. She is now a member of International Olympic Committee and an iconic inspiration of all girls who are willing to be an ice hockey star in future.
9. Ellen van Dijk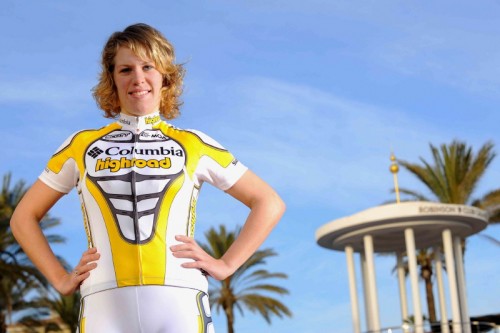 Ellen van Dijk born on Feb. 1987 is a Dutch professional cyclist and rides for Boels Dolmans Cycling Team. She cycles on roads as well as on tracks. She has a marvelous record in her career and she is four time world champion at a very young age. She is known as time trail specialist. She won her first world title in 2008 and became the Road world Champion in 2012 and 2013.
She started her sporting career as a speed skater. As a part of skating she also did cycling and excelled in both fields due to her dedication and professional attitude but after some time she quit skating and continue as a full-time cyclist and one of the youngest female Sports Champions.
8. Irina Slutskaya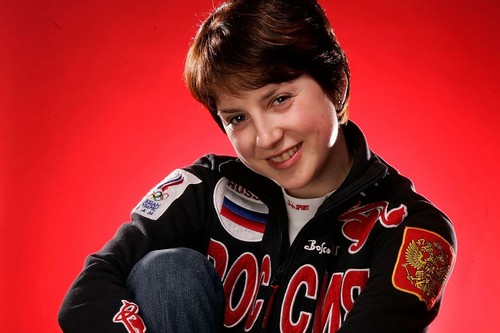 Best known for her athletic ability, Irina Slutskaya was the first female skater to land a triple lutz-triple loop combination. She is also known for her trademark double Biellmann spin with a foot change, which she also invented. She is generally considered to be the most successful ladies' singles skater in Russian history.
The beautiful Russian figure skater is a two-time World champion (2002, 2005), two-time Olympic medalist (silver in 2002, bronze in 2006), seven-time European Champion (1996, 1997, 2000, 2001, 2003, 2005, 2006), a four-time Grand Prix Final Champion (2000–2002, 2005) and a four-time Russian National Champion (2000–2002, 2005).
7. Hannah Teter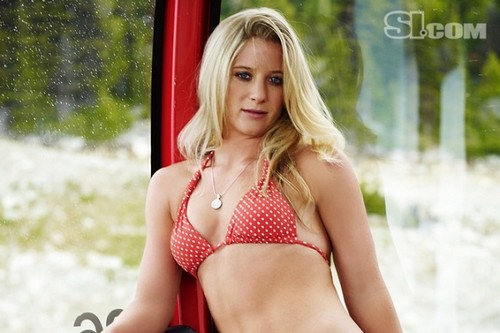 Hannah Teter is one of the most well-known female snowboarders in the word. So far in her career she has become an Olympic champion, winning the gold in the half pipe in the 2006 Winter Olympics, and has six World Cup championship wins under her belt. Pretty impressive for someone who is only 26.
6. Yani Tseng
Yani Tseng is a Taiwanese professional golfer playing on the U.S.-based LPGA Tour. She is the youngest player ever, male or female, to win five major championships and was ranked number 1 in the Women's World Golf Rankings for 109 consecutive weeks from 2011 to 2013.
5. Sasha Cohen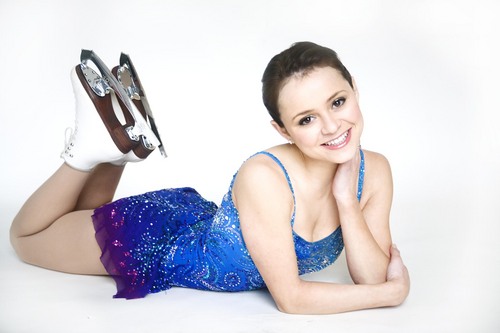 Sasha Cohen was born on 26th Oct 1984. She is a figure skater of United States. She is three-time world champion and won silver medal in 2006 Olympics and also won Grand prix Final Championship in 2003 and US championship in 2006. Her best season was when she won gold medal at Skate America in 2003 and at Skate Canada 2003 and listed among the youngest female Sports Champions.
4. Martina Hingis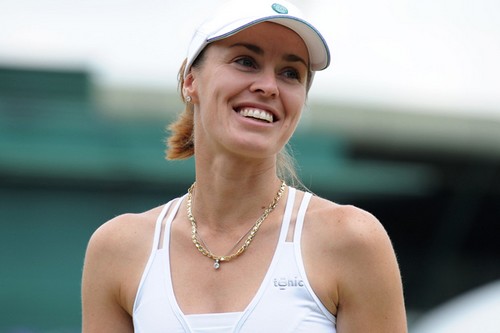 Swiss Miss: Martina Hingis was the youngest Grand Slam singles champion of the 20th century. She became the youngest player to win a Grand Slam junior title, the French Open, in 1993 aged 12. In 1995, she became the youngest player to win a match at a Grand Slam tournament when she advanced to the second round of the Australian Open. In 1996, Hingis became the youngest Wimbledon champion when she teamed with Helena Sukova to win the women's doubles title at 15 years 9 months. A year later, as the undisputed world No 1, Hingis became the youngest Grand Slam singles winner in the 20th century by winning the Australian Open aged 16 years 3 months. She went on to win the Wimbledon title that year, becoming the youngest singles champion at SW19.
Hingis set a series of "youngest-ever" records before ligament injuries in both ankles forced her to withdraw temporarily from professional tennis in 2002 at the age of 22. After several surgeries and long recuperations, Hingis returned to the WTA tour in 2006. She then climbed to world no. 6 and won three singles titles. In June 2011, she was named one of the "30 Legends of Women's Tennis: Past, Present and Future" by Time. In 2013 Hingis was elected into the International Tennis Hall of Fame.
3. Dina Asher-Smith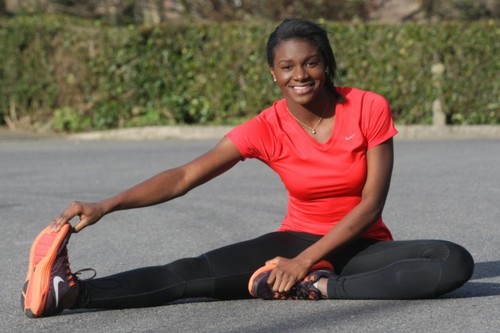 In 2013, in Moscow, at the age of just 17, Dina Asher-Smith became the second youngest female athlete in history to win a medal at the World Athletics Championships when she helped Great Britain's women secure bronze in the 4x100m relay.
Born on 4 December 1995, Dina Asher Smith is a British sprinter who represents Blackheath and Bromley A.C. In 2013, she won two gold medals at the European Junior Championships in Rieti, winning the 200 m in 23.29, before joining Yasmin Miller, Steffi Wilson and Desiree Henry to win the 4 x 100m relay and break the UK junior record. She was the youngest athlete selected for the Great Britain and Northern Ireland Squad for the 2013 World Championships in Moscow.
2. Amber Hill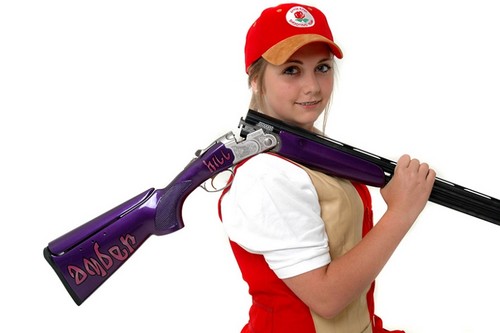 In 2013, the 16-year-old from Berkshire became the youngest winner of a senior World Cup in skeet shooting. Hill finished the season ranked number one senior in Great Britain and number five in the world. She holds the world record for the youngest-ever winner of a senior World Cup in her sport, and is now gunning for more at this year's World Championship in Peru. Her compulsion to customise the gun, rare among top competitors, is one of the few signs she is still a teenager.
1. Charley Hull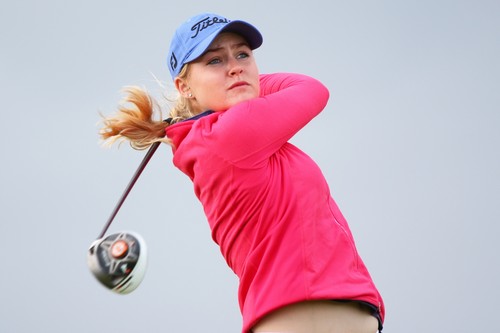 Charley Hull, born on 20 March 1996, is an English professional golfer who achieved success during her 2013 debut season on the Ladies European Tour, winning honors as Rookie of the Year and becoming the youngest competitor to participate in the international Solheim Cup.
Hull came to public attention aged 9, when she won the UK National Ladies Championship at Turnberry. Aged 10 she played alongside Morgan Pressel in the British Open Pro-Am. She won several amateur events in the United States and Great Britain and has ranked in the top-10 of the World Amateur Golf Ranking, reaching a high of number three in the world. She has won Ione D Jones/Doherty Championship, Welsh Ladies Open Stroke Play Championship, English Women's Stroke Play Championship in 2011, and 2012 Harder Hall Invitational.