Talking about Kannada actress what comes first in my mind is their hotness. So I have decided to make a list of top 10 hottest Kannada actresses on the basis of their beautiful figures and sex appeal. This is going to be a very exciting thing to read for sure. Read ahead to know about the Kannada beauties.
The Top 10 Hottest Kannada Actresses 2023:
10. Sukrutha Wagle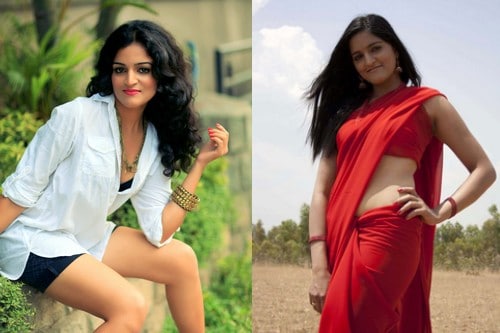 Sukrutha Wagle is a common face in Kannada film industry. She is known for her work in the film Jatta which was released in the year 2013. Another notable film is Kiragoorina Gayyaligalu which is released in this year.
She has a very tacky nickname, Pepper, suits her image. She is cute, she is tall, hold tenth position in our list of hottest Kannada actresses. Yet she needs more and more projects to get her well established.
9. Sruthi Hariharan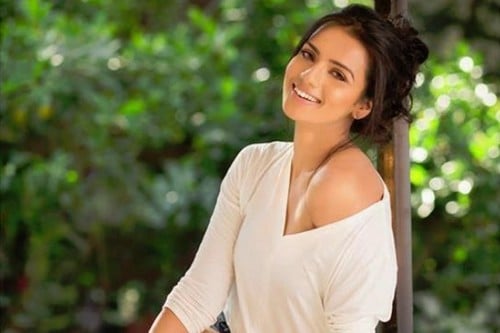 Sruthi comes at second place amongst hottest Kannada actresses. The most notable thing about her personal life is her birthday! She was born on 1st January, isn't that amazing? She has appeared in many Kannada and Tamil films. Sruthi is from Kerala.
Apart from acting, she does modelling and she is a singer too. She has been active in film industry from 2012. The film Lucia where she played the role 'Shwetha' let her nominated for the best female debutante in SIIMA Awards.
8. Nithya Menon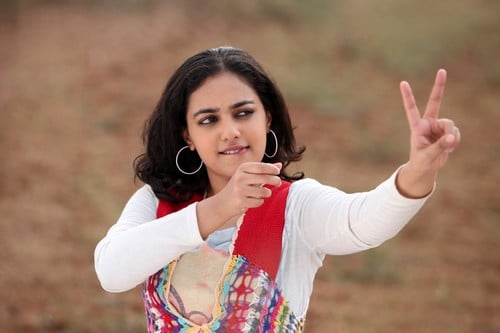 A good singer cum actress, Nithya hold third place in our list of hottest Kannada actresses. She has already got two filmfare awards for her films Gunde Jaari Gallanthayyinde and Malli Malli Idhi Rani Roju. She is also from Kerala. Before acting, she used to study Journalism from Manipal Institute.
7. Rachita Ram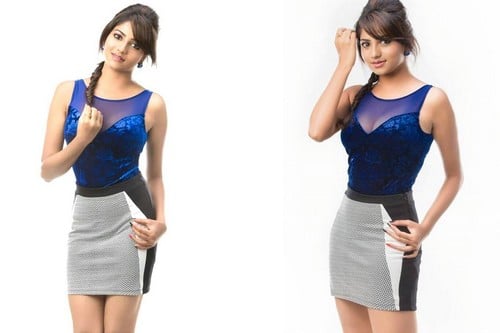 Rachita's real name is Bindhiya Ram. She was born in Karnataka. She got fame from a TV series called Arasi where she used to appear as a regular actor. Besides acting, she dances really well. She is a train Bharata Natyam dancer.
For the film Bulbul, she was nominated in Filmfare awards for best actress in Kannada film industry.
6. Shweta Srivastava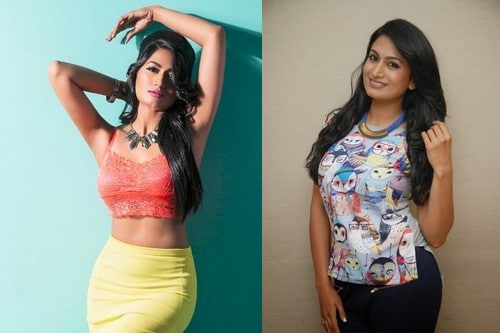 She is one of the hottest actresses of Kannada film industry. Her debut film was Mukha Mukhi which was neither a hit, nor a flop. Later in her career she got huge success when she did Simple Agi Ondh Love Story. She studied from Christ University and probably she was influenced by the Christian culture and started charity works. She is a vegetarian too.
See Also:
Top 10 Most Beautiful Marathi Actresses
The 10 Most Beautiful Bengali Actresses
Top 10 Hottest Tamil Actresses
The 10 Most Beautiful Asian Actresses
5. Kriti Kharbanda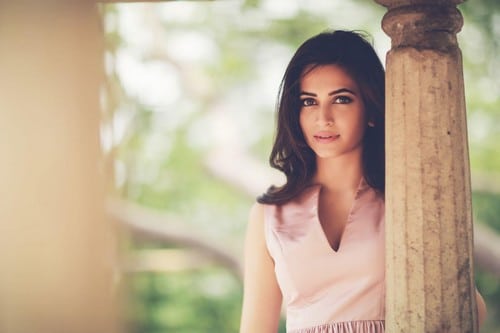 Super hot, super sexy Miss Kharbanda belongs to New Delhi. Kharbanda is basically a Punjabi girl. She was graduated from Bishop Cotton Women's Christian College and also holds a diploma in jewellery designing. She started modelling before stepping into film industries. Her debut film was a Kannada movie named Boni opposite Sumanth.
Kriti is recent seen in a Hindi movie Raaz Reboot. She is popularly known as her nickname Kittu. She is a dog lover and owns a Labrador retriever Pooh. Kittu hold the fifth spot on our list of hottest Kannada actresses.
4. Sanjana Galrani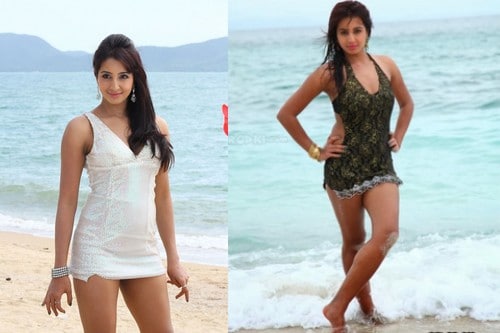 The model turned actress, Sanjana comes at number 4 in or list of hottest Kannada actresses. Her sister Nikki Galrani is also a film actress. She is a popular face in Celebrity Cricket League. During her studies she used to do modelling as a part time worker.
Later she was casted in many advertisements. She has got the best actor award in negative role for MAthe Bnni Preethsona in 2011. She got huge fame by the controversial role that she played in the movie Ganda Hendathi. Sanjana has also appeared in Tamil films too.
3. Aindrita Ray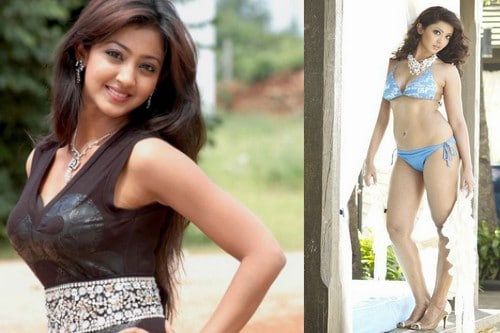 She is too sweet to describe! Aindrita Ray can melt anyone by her smile. She is basically from Rajasthan but acts in south Indian cinemas. Aindrita is also a model turned actress. She played a role of a mentally challenged girl in the movie Manasaare was praised by all.
Another shocking information about her is, she is a doctor, rather a Dentist. I also want a dentist like her for my check ups. I am sure everyone wants that too. That is called Beauty with Brain.
2. Priyamani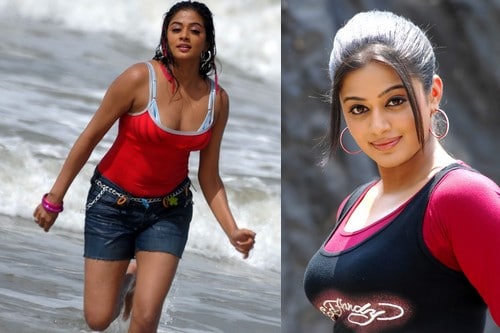 She is super hot. That is what I can describe about her beauty. This 32 years old South Indian beauty is a renowned film actress as well as a model. A google search about her will not be enough for describing her works in her entire career.
What I want to mean is that she worked a lot in film industries. She has bagged many nominations and awards for her notable works in many films. For the movie Paruthi Veeran she got National Film Award. She is an active television show judge also.
1. Ragini Dwivedi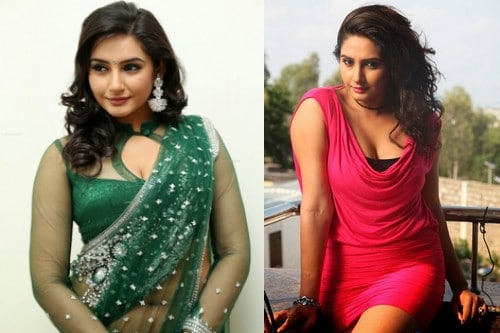 Do I really need to tell how hot she is? Shw was the runner up model of Femina Miss India 2008. She also won the title Richfeel Femina Miss Beautiful Hair at Femina Miss India, 2009 contest. She is a Punjabi girl born and brought up in Bangalore.
Her debut film was Veera Madakari which helped her to bag the Suvarna Film Award for Best Debut Actress. She top the list of hottest Kannada actresses.
Who is the hottest girl in Karnataka?
Kriti Kharbanda: Having made waves in Sandalwood, Kriti has been making quite an impression over the last year during which she's had two Bollywood film releases and one each in Kannada and Tamil. She has also been the Bangalore Times' Most Desirable Woman of the year twice.
Who is the No 1 heroine in Kannada industry?
Rashmika Mandanna; In a short span of time, the actress made it to the Tollywood ₹100 crore club. She is today one of the most popular and highest-paid actresses in Kannada and Telugu cinema industry.