Cheerleading is an intense physical activity based upon organized routines, usually ranging anywhere from one to three minutes, which contains many components of tumbling, dance, jumps, cheers and stunting in order to direct spectators of events to cheer for sports teams at games or to participate in cheerleading competitions. The athlete involved in cheerleading is called a cheerleader. Cheerleading originated in the United States, and remains predominantly American, with an estimated 1.5 million participants in all-star cheerleading.
The presentation of cheerleading as a sport to a global audience was led by the 1997 start of broadcasts of cheerleading competition by ESPN International and the worldwide release of the 2000 film Bring It On. Due in part to this recent exposure, there are now an estimated 100,000 participants scattered around the rest of the world in countries including Australia, Canada, China, Colombia, Finland, France, Germany, Japan, the Netherlands, New Zealand and the United Kingdom. Below is a collection of some Spirited NCAA Football Cheerleaders from around the world.
Rice Owls cheerleaders perform during the second quarter against the Tulane Green Wave at Rice Stadium.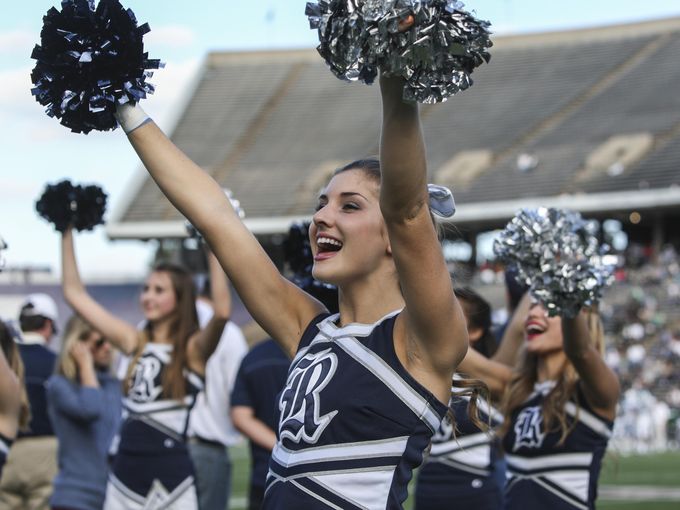 A Connecticut Huskies cheerleader performs during the second half of a game against the Maryland Terrapins at Rentschler Field.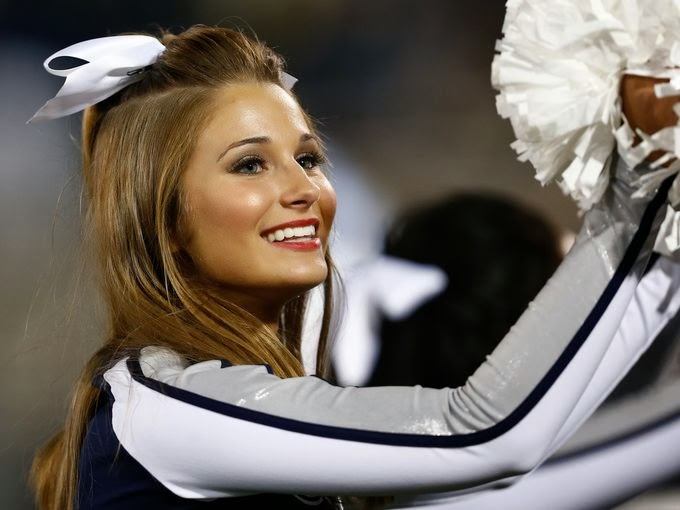 A Southern Methodist Mustangs cheerleader performs during the third quarter against the Texas A&M Aggies at Kyle Field.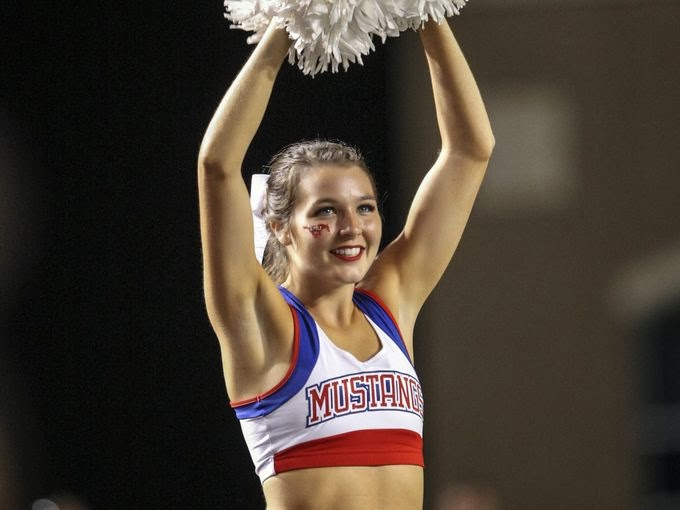 Fresno State Bulldogs cheerleaders celebrate after the Bulldogs defeated the New Mexico Lobos to win the West Division of the Mountain West Conference at Bulldog Stadium.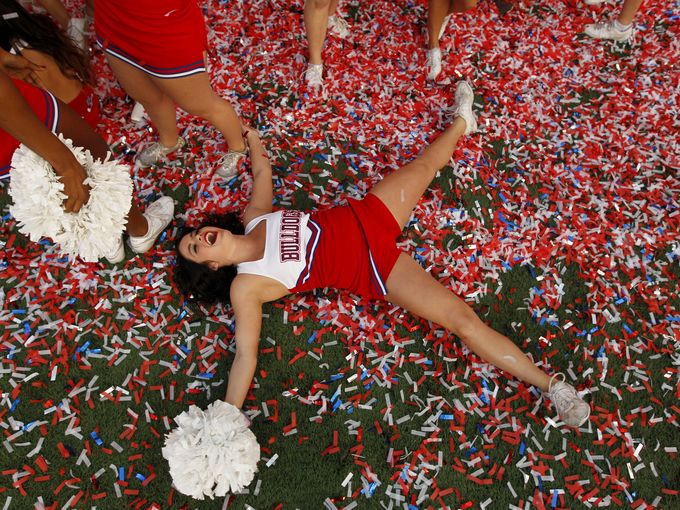 Miami cheerleaders before the game against Virginia.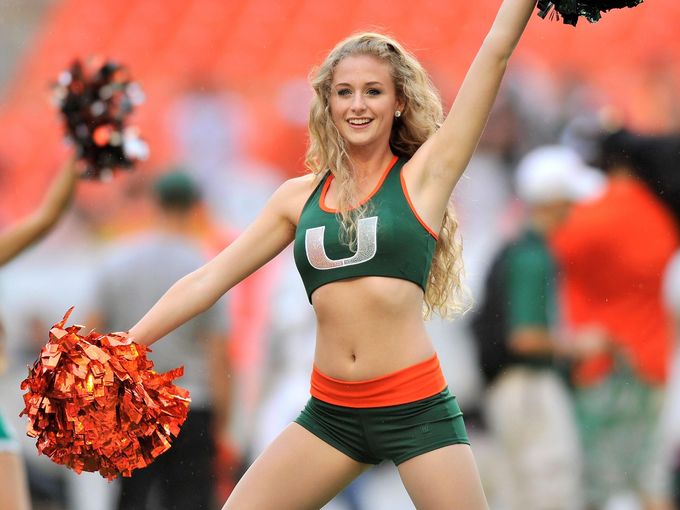 A cheerleader from the California Golden Bears performs during action against the Ohio State Buckeyes in the first quarter at Memorial Stadium.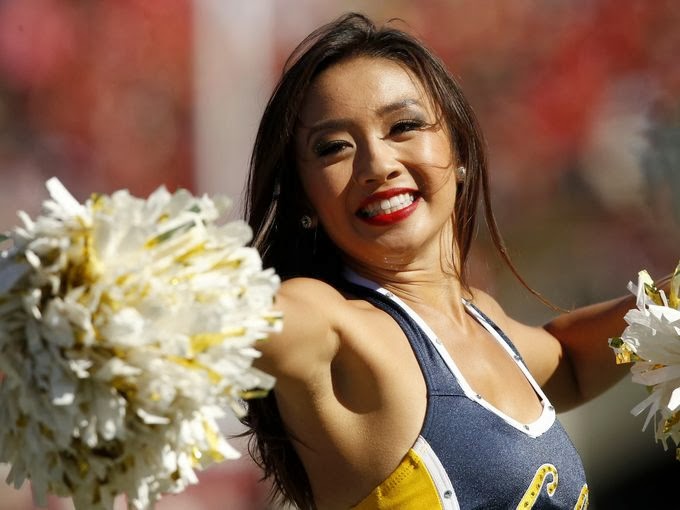 A Georgia Tech Yellow Jackets cheerleader looks at the scoreboard in the second half against the North Carolina Tar Heels at Bobby Dodd Stadium. Georgia Tech won 28-20.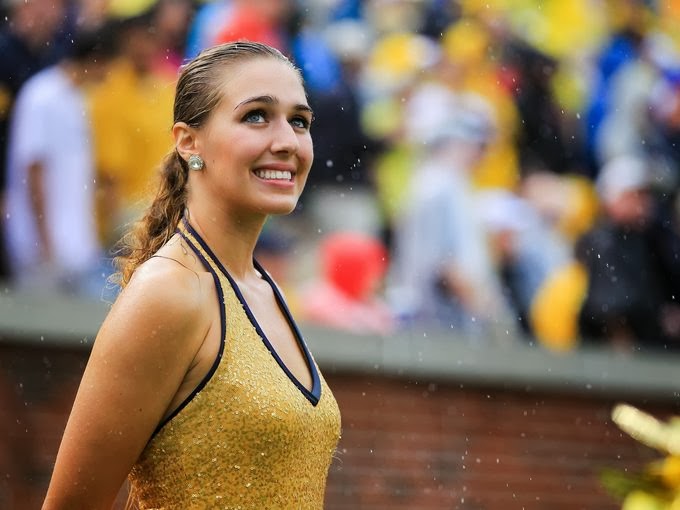 A Georgia Bulldogs cheerleader shown during the game against the North Texas Mean Green during the first half at Sanford Stadium.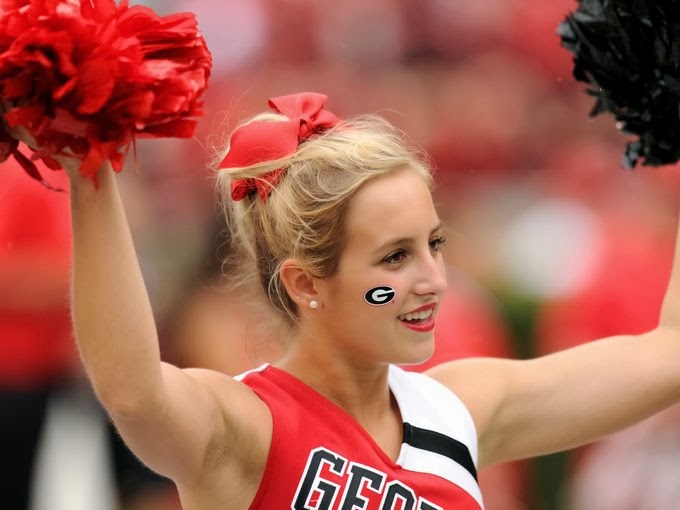 A Fresno State cheerleader in action during the Bulldogs' game against Boise State.
An Oregon cheerleader performs at halftime of the Ducks' game against Utah.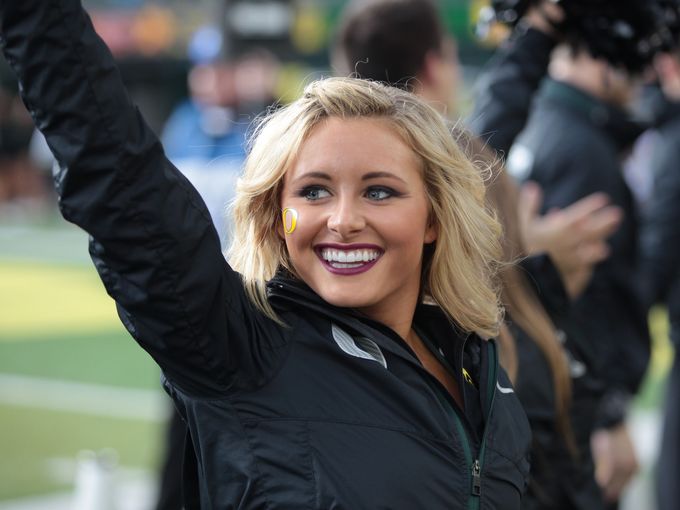 A Virginia Tech Hokies cheerleader performs before the game against the Marshall Thundering Herd at Lane Stadium.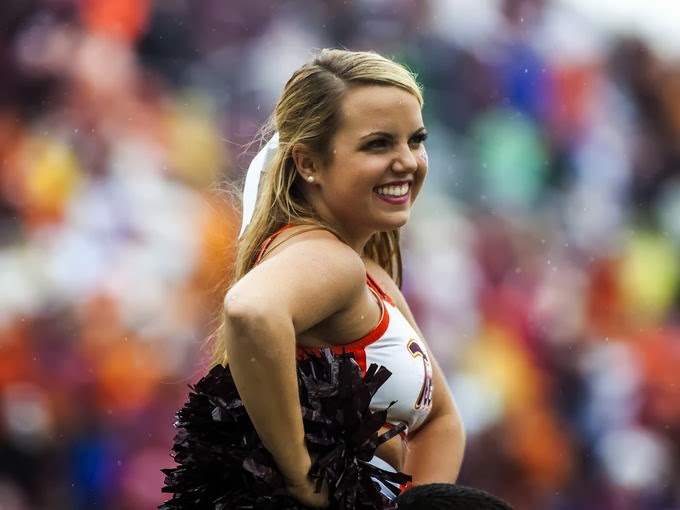 Kansas cheerleaders perform during the second half against West Virginia.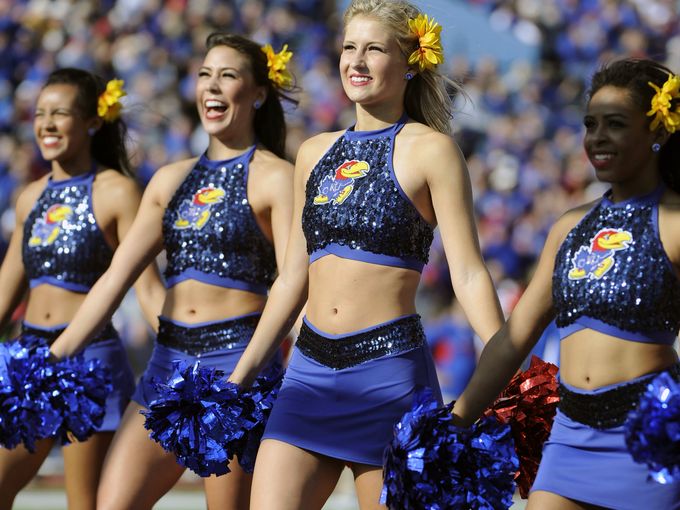 A Utah Utes cheerleader during the first quarter against the Oregon State Beavers at Rice-Eccles Stadium.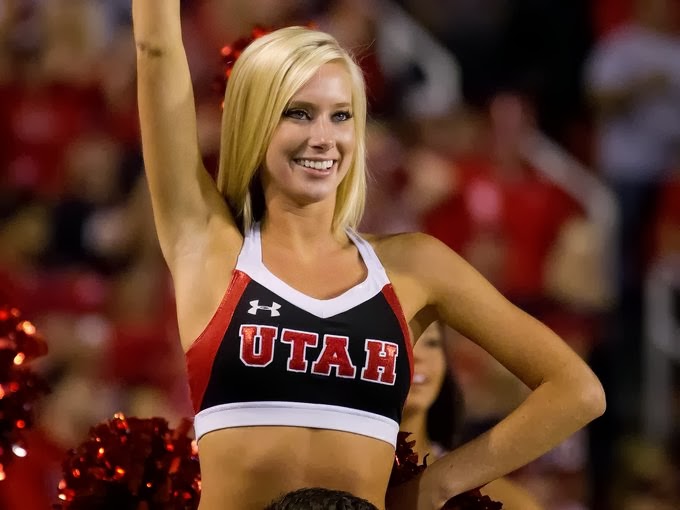 Oklahoma State Cowboys cheerleaders perform before the Cowboys' game against the Kansas Jayhawks.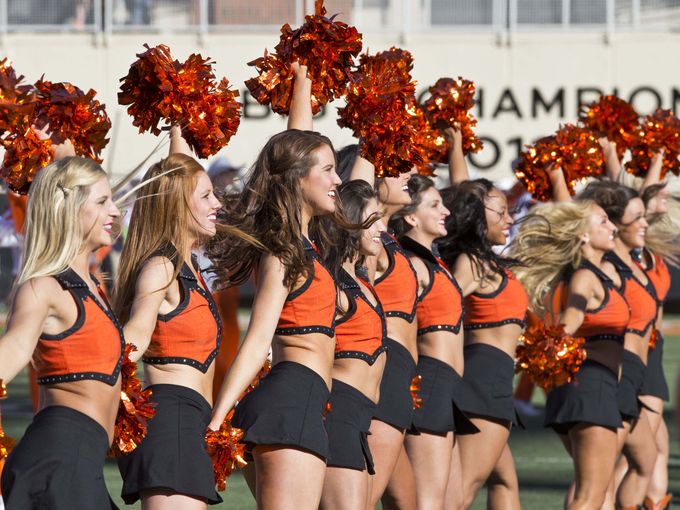 Buffalo Bulls cheerleaders warm up before the game against the Stony Brook Seawolves at University of Buffalo Stadium.