Every woman wants to look her best all the time and some good makeup can take care of that. Apparently, a well done makeup can also help one look younger. But wait what if it makes you look aged!
We have listed here some of the common beauty blunders (all are easy to make) that not only spoil your look but make you look older than you are.
Top 10 Makeup Blunders That Can Age You:
1. Using foundation that does not match your skin color.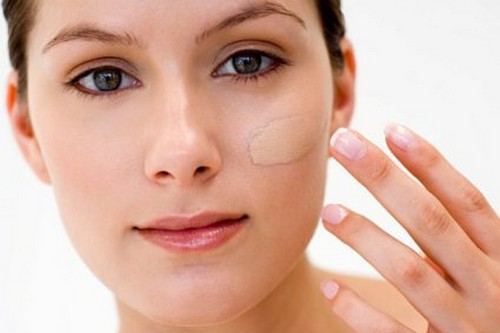 This one is tricky! Pick something that does not match your skin tone and it may look like as if you are wearing a mask. If the foundation is darker than your skin color then your features will appear dragged down. That adds dullness and weight to your face, making you look older. While a lighter shade of foundation will make your face appear pale and flat. So, in order to choose the right shade, just tap it on your face and do not blend it much, when testing.
2. Going overboard with the foundation.
A very common mistake we generally end up doing is to misjudge when the makeup is turning too much, too heavy. "No foundation is better than bad foundation, but good foundation is best," says Maybelline New York makeup artist Melissa Silver. Too much foundation (and when not blended well with the skin) looks cakey on the face and clogs pores. Better use foundation and concealer only to cover under-eye circles or blemishes (problem areas).
3. Wearing deep, dark Lip Colors.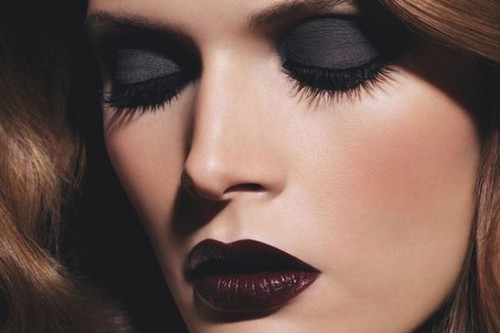 Dark, deeply colored lips will make you look aged. Instead go for neutral shades of lipstick or gloss, preferably a color that is close to your natural lip color. Lip gloss works well for every woman, from any age group. A bit of clear gloss will make lips look supple and fuller, without adding any heaviness to your look. When applying lipstick, never go too far outside your natural lip line, as the color may stick in and highlight the fine lines around the mouth.
4. Applying makeup to dry skin.
Never ever apply makeup onto dry skin. Applying foundation onto dry skin brings out flakiness, and it will sit on the top of your face instead of blending in. The solution is to exfoliate once a week. Follow by applying a rich moisturizer.
5. Applying face powder on top of lines.
Powder must be used to reduce the shine on the nose and the chin. Applying powder on other areas will highlight fine lines and can make skin look too dry. Be careful while applying powder on your forehead and avoid the eye area completely. You can use blot film papers at regular intervals (will absorb oil) to avoid over powdering.
Yoy May Also Like to Read:
6. Using too much glitter on the eyes.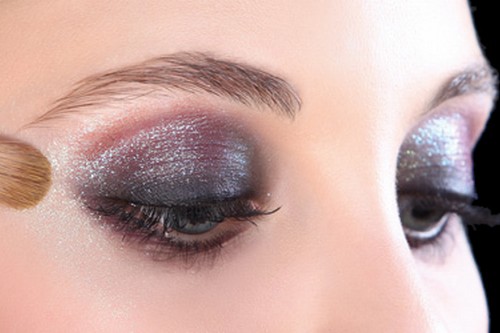 A little glitter on the eyes looks stunning. However, restrict shimmer to the brow bones, inner corners of your eyes and centers of the lids. When extended to outer corners, it can have counter effect. The pores around the eyes do not produce oil that is why skin in that is area is dry and sensitive. Applying shimmer and sparkle in this area will magnify every fine line.
7. Choosing Blush in the Wrong Color.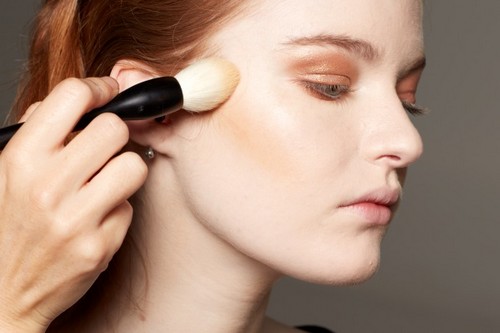 Blush is supposed to give a healthy glow to your complexion. A number of women pick the wrong color when it comes to blush, either too dark or too soft. Blushes should complement your natural blush tone. The best way is to pinch your cheeks, note the natural color, and then pick a close match. Also, blush should be in sync with your lip color.
8. Forgetting to color and define eyebrows.
Aging and over-plucking of eyebrows (Extra thin eyebrows are no longer in fashion) make them look thinner. Not filling them in with a pencil or brow powder can leave you looking dull and older. A full brow lighten ups the face and highlights features. Always pick a brow product that is the same shade as your hair.
9. Using same makeup season after season.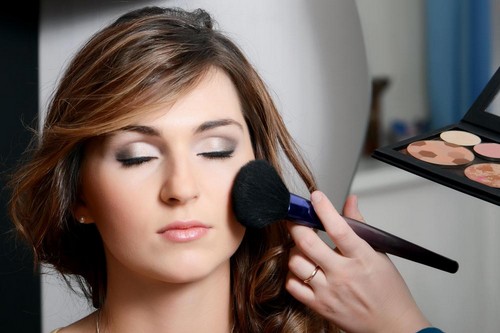 Not switching your makeup seasonally can lead to weather related blunders, for instance, a running eye makeup in summers. Like the wardrobe change, make sure your makeup too is in coordination with the season. Waterproof pencils and mascaras in summers and so the cream eye shadows to stop your makeup from melting away. If your complexion has a nature to turn few shades darker in summers, then do not forget to change your foundation accordingly.
Yoy May Also Like to Read:
10. Lining only the bottom of your eyes.
Many women prefer lining only the bottom of their eyes. What they do not consider is that doing so makes features dull, eyes look smaller and the overall appearance seems older. However, do not make the liner too thick, as that too can make you look aged. The trick is to apply liner as close to your lash line as possible, so it looks like an extension of your eyelashes.
Written By: Kiran Bisht