Decorating a face and body is one of the most persistent human behaviors. Surveys have shown that people use these cosmetics mostly for emotional reasons by eliminating the feelings of fear and guilt.
These cosmetics and beauty products evoke the feeling of satisfaction by the insurance company's good looks and well-being. Cosmetics enhance the glow, attractiveness, friendliness, competence and trustworthiness in men and women. Cosmetics make you look younger and elegant by increasing the contrast between the natural skin color and facial features.
Symmetrical faces are beautiful and well maintained and beautiful people look more intelligent and good looking (even if they're not).
Cosmetics are the beauty products that covers a very large range from a lip liner to foundation, perfumes, deodorants, beauty creams, hair sprays and much more. Cosmetics have power, you can change the way people see. Your first impression is completely in the hands of cosmetics. In order to more elegant, attractive, younger, and sensational look, we present the list of top 10 best and most popular cosmetic brands that are better than others and are a sure way to get your impressive look.
The 10 Most Popular Cosmetic Brands:
10. Maybelline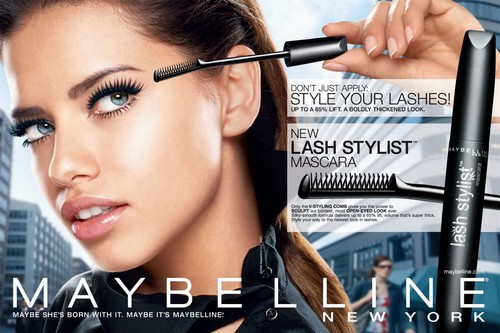 Maybelline cosmetics are used in more than 129 countries. It is one of the world's leading cosmetic brands.
It is an American brand for the wide range of products such as lip gloss, eyeliner, eye shadow, nail, mascara, best makeup foundation and much more. With the make-up of this brand, it makes you feel like an adventurous girl with glamorous looks.
9. Revlon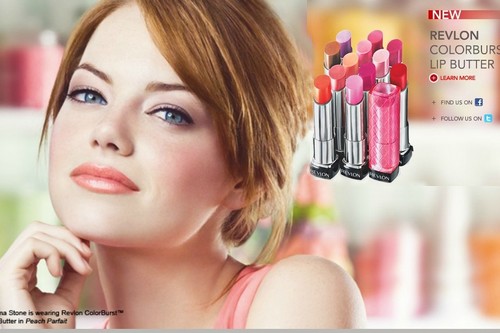 Revlon is the oldest cosmetic brand ever known. It is an American brand which offers skin care, hair care, makeup, fragrances and body care products. As the company is getting older, they are achieving more confidence in their consumers. The first product that has ever been launched by this brand was nail polish and its still their brand's specialty.
Quality of all products completely meet the requirements of its customers. The brand can boast off its affordability and thus a better average sale. Revlon is a complete essence of creativity and femininity.
8. Urban Decay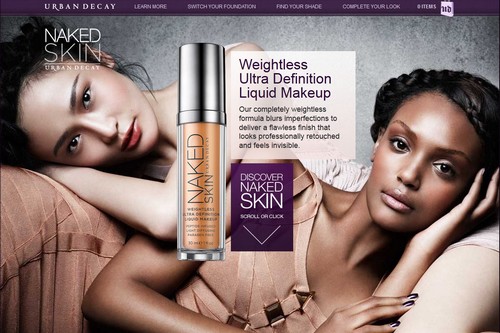 Urban Decay is a cosmetics brand that won the 5th year Best Cruelty Free cosmetics line award.This feminine and hot brand is a beauty with an edge . It is actually for those who enjoy their personality and desire it to be appealing and a stylish. This brand is known for its widest and wildest range of tones of different colors in eyeshade kits and other innovative products.
The best sellers are Naked Palette (eye shade Kit) to eyeliner, lip liner, mascaras, the setting sprays and many other exciting items. The brand is expensive, since it has been prevailing the market for more than 15 years.
7. Oriflame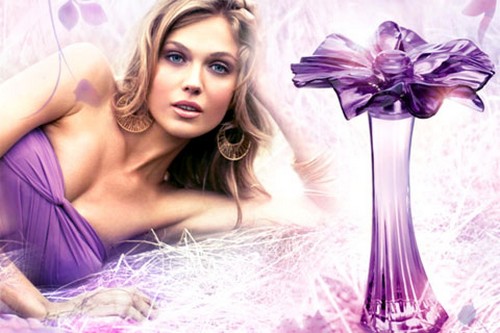 Oriflame is a Swedish cosmetics brand. This brand sells personal care products, nutritional products and accessories. This brand is widespread nearly in 60 countries around the world and has a position in the international market due to its wide range of quality products .
The skin care products of Oriflame are targeting people of every age group. Make-up items are made from the best ingredients and natural extracts. Fragrances, body care, hair care products and accessories all offer an affordable luxury where beauty goes beyond appearances.
Interesting thing about this brand is that they offer affordable packages to you and you can return the product back if you do not like it.
6. Olay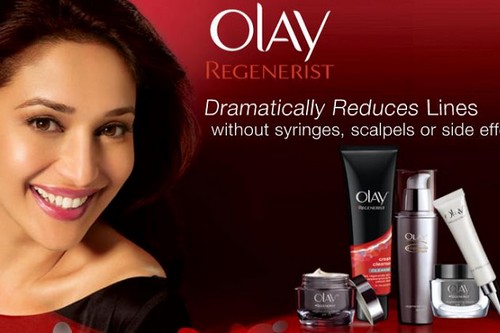 Olay is also one of leading skin care cosmetics brand. It is an American brand passionately for creating a difference to your skin. Olay offers a wide range of skin care products, including anti-aging skin care products, cleaning products, moisturizers, and acne treatments for each age group.
The legacy of this skincare brand is huge and still expanding. It is an expensive brand, but the quality of the products justifies the cost . Olay's Current slogan "Ask for what is possible " perfectly suites this brand.
5. MAC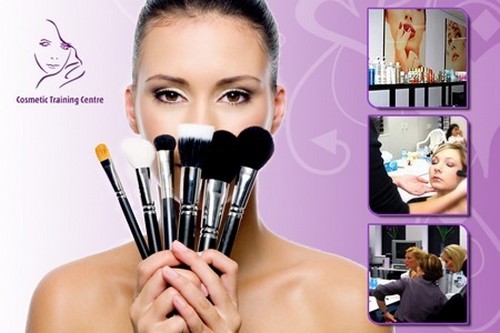 Make-up Art Cosmetics, or MAC is the trustworthy brand. Its products have more than 100 colors for eyes, lips, nails and face. It has everything a makeup addict wants. This brand produces the finest quality makeup that is affordable and suitable for professional makeup artists.
Each product of this brand is 100% pure and cruelty-free for all skin types. MAC makeup is the first choice of makeup artists in New York Fashion Week that is held every year as it is specially designed to withstand the high lightning effects during photo shots.
4. Clinique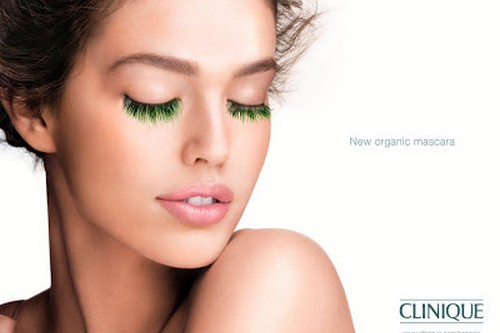 Clinique is one of the most expensive cosmetic brands. It is regarded as the safest cosmetic brand, since it includes all products are dermatologically tested from all expected allergies. The main products include skincare, make-up products, fragrances and toiletries.
The good thing about this brand is that dermatologists recommend the products for many purposes, so it attract more and more consumers. Producers aim at improving the quality of the products. Each product is made differently in different countries according to the skin color of the inhabitants of this land and climatic conditions.
3. Lancome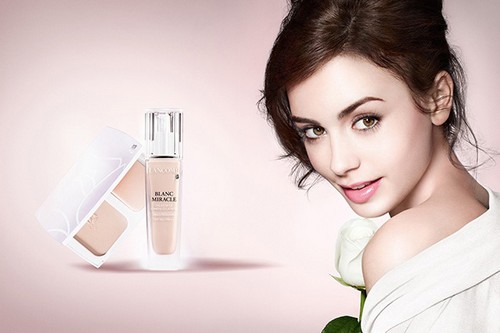 Lancome is an international cosmetics brand with the enormous number of high quality products. All makeup of this brand is light and gives your face a natural touch.
All skin care products keep you smooth and soft. All fragrances are sensational and attractive. They are in all the range of products offer 100% guaranteed satisfaction.
2. Avon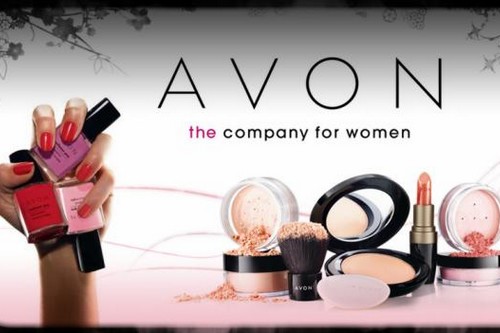 Avon is an American international manufacturer whose products are sold world over in 140 countries. It is the 5th largest cosmetics company. The beauty care, household and personal care products are manufactured by this brand
The door-to-door sales strategy and the idea of advertising through brochures brought great fame to this brand. Jewelry, accessories and clothes are also sold along with beauty care products. Avon is affordable and gives you a glamorous look.
1. L'Oreal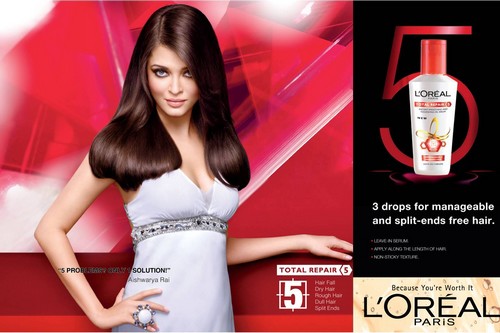 L'Oreal is the famous cosmetic brand that certainly needs no introduction. L'Oreal Paris is currently the world's largest cosmetics brand that deals with the full range of hair color, skin care, makeup, fragrance and hair care.
French brand has more than 500 hundred products made ​​just for your perfect embellishment and satisfaction. L'Oreal itself has 20 other famous makeup brands distributed around the world. L'Oreal has faced many controversies and successfully maintained its status in the global market.
Highest selling products belong to this brand because they are affordable, famous, well advertised and trustworthy. The current slogan "Because we're worth it" attracts many consumers.
This brand has the field of child care products introduced with a slogan "Because we are worth it too."