In the race of girl groups and boy bands, we often tend to overlook bands made up of mixed gendered members. Throughout history, there have been numerous mixed gendered bands who have made immense impact in the music industry. Let's take a look at 10 of the Best Mixed Gendered Bands.
10 Best Mixed Gender Rock Bands:
10. Katrina And The Waves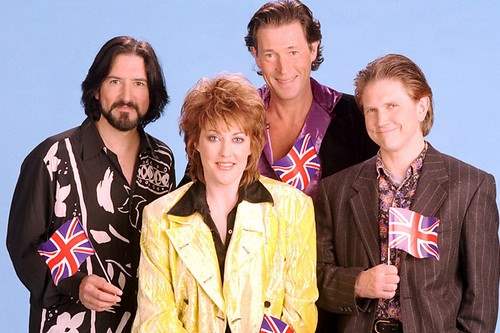 English rock band Katrina And The Waves which have been active since 1981, consisted of members Kimberley Rew , Alex Cooper, Katrina Leskanich and Vince de la Cruz. They have released 10 studio albums and 4 compilation albums. Their most memorable song is probably the 1985 classic hit 'Walking On Sunshine' from the album of the same name. They also won the 1997 Eurovision Song Contest with their song '"Love Shine a Light'.
9. The Corrs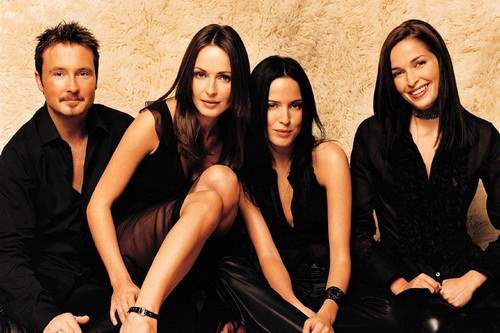 Irish band The Corrs made up of siblings  Andrea, Sharon , Caroline and Jim was formed in 1990, and is probably one of the most recognised band made up of family members. They have released 5 studio albums, 3 live albums, 6 video albums, 3 compilation albums and 25 singles. Besides, they also went on 5 prominent concert tours. Apart from winning a BRIT Award in 1999, they also fetched 2 Grammy nominations in 2001.
8. Paramore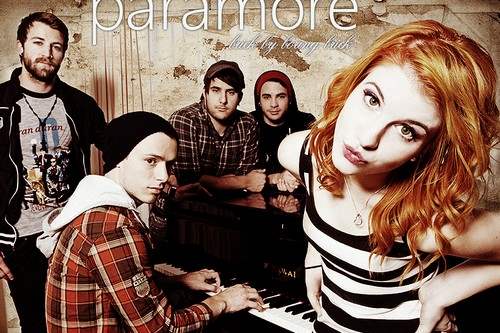 American rock band Paramore, consisting of members Hayley Wiliams, Taylor York and Jeremy Davis, was formed in the year 2004. Throughout its history, it has had several members. It so far has released 4 studio albums, 2 live albums, 5 extended plays and 18 singles. It has won 23 awards out of 61 nominations including 2 People's Choice Awards.
7. Evanescence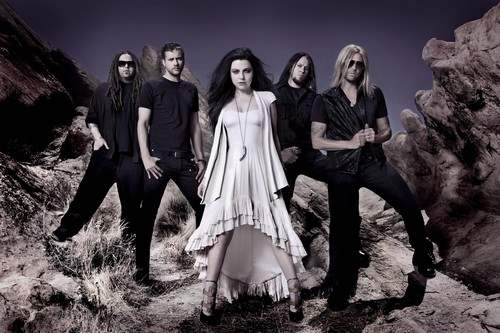 American rock band Evanescence, consisting of members Amy Lee, Terry Balsamo, Tim McCord, Will Hunt and Troy McLawhorn and several past members, as formed in 1995. They have so far released 3 studio albums, 1 live album, 3 extended plays and 11 singles. Besides, they have also won 20 awards out of 58 nominations including 2 Grammys, 2 Teen Choice Awards, 3 Loudwire Music Awards, 1 Planeta Award and 1 World Music Award.
6. No Doubt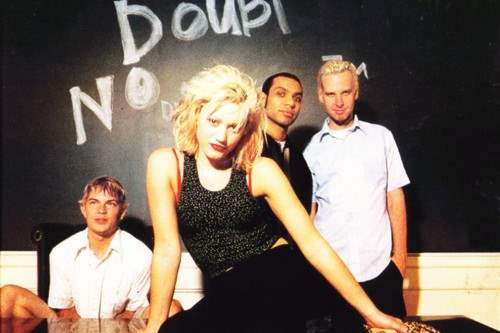 Formed in 1986, American rock band No Doubt consists of Gwen Stefani, Tom Dumont, Tony Kanal, and Adrian Young, apart from various past members. It has so far gone on 5 tours and concerts; and has released 6 studio albums, 6 compilation albums, 20 singles and 3 video albums. Besides it has also won 14 awards out of 44 nominations including 2 Grammys and 5 MTV Video Music Awards.
You May Also Like:
10 Most Iconic Boy Bands of All Time.
10 Greatest Girl Bands of All Time.
10 Most Iconic Music Videos of All Time.
10 Greatest Albums By Solo Artists.
Top 10 Most Iconic Gay Anthems of All Time.
10 Favourite LGBT SuperHeroes, SuperVillains.
5. Blondie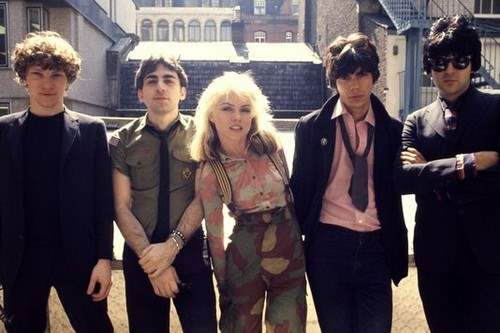 Formed in 1974, American rock band Blondie, consists of Debbie Harry , Chris Stein, Clem Burke, Leigh Foxx, Matt Katz-Bohen and Tommy Kessler, apart from several former members. They have won several awards, including 2 Grammys and 2 Juno Awards throughout their career and have released 10 studio albums, 4 live albums, 14 compilation albums, 7 video albums and 36 singles.
4. The Carpenters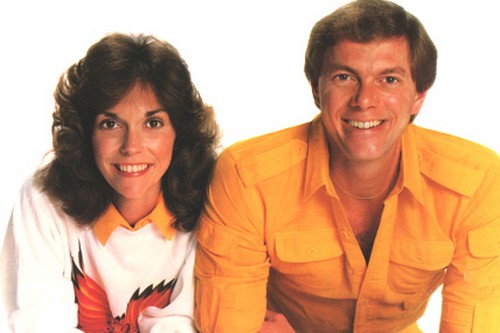 American vocal and instrumental duo The Carpenters, consisting of siblings Karen Carpenter and Richard Carpenter, is one of the best-selling music artists of all time. Formed in 1969, it found immense success worldwide. In 1983, however with the death of Karen, the band did not release anything further. In its 14 year career, they released 11 albums and 31 singles. They also won 3 Grammy out of numerous nominations. One of their most favourite songs is their 1975 classic 'Close To You'.
3. The Black Eyed Peas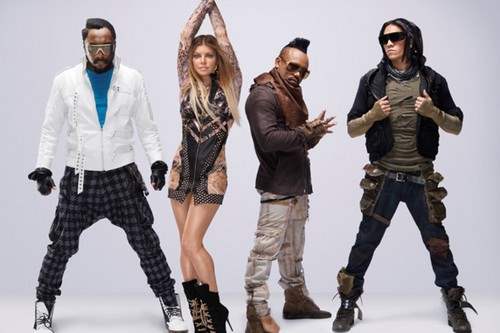 American hip-hop group The Black Eyed Peas was formed in 1995 with members will.i.am, Fergie, Taboo and apl.de.ap. They have so far released 6 studio albums, 2 compilation albums, 1 extended play, 2 video albums and 20 singles. They have been to four concert tours and 2 promotional tours too. Besides, they have won 87 awards out of 116 nominations, including 6 Grammy, 3 World Music Awards, 4 Teen Choice Awards, 2 Billboard Music awards, 2 MTV Video Music Awards, 3 Nickelodeon Kid's Choice Awards, 5 NRJ Music Awards, 1 NRJ Radio Award and 8 American Music Awards.
2. Heart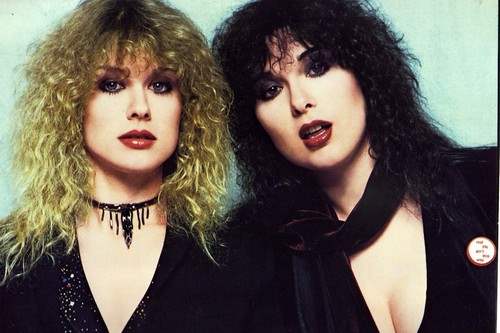 Formed in 1973 and still going strong, American rock band Heart Ann Wilson, Nancy Wilson, Ben Smith, Craig Bartock, Debbie Shair and Dan Rothchild, apart from several former members. It has so far release 15 studio albums, 6 live albums, 8 compilation albums and 67 singles. The group was ranked number 57 on VH1's "100 Greatest Artists of Hard Rock".
1. ABBA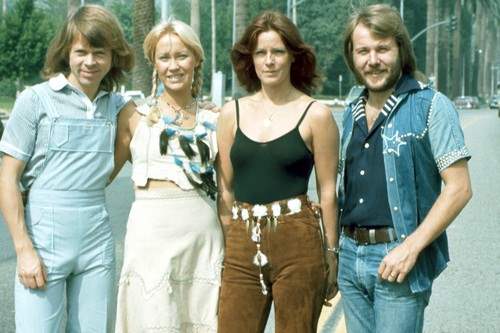 No mixed gender band has probably achieved more success than ABBA in the history of music. Formed in 1972 with members Agnetha Fältskog,Björn Ulvaeus, Benny Andersson, and Anni-Frid Lyngstad, it went on to achieve worldwide success after winning  Eurovision Song Contest 1974. It has released 8 studio albums, 7 compilation albums, 2 live albums, 73 singles and 5 video albums. It went on to 5 major tours and concerts.