We all are creations of nature. There is nothing ugly among nature's creations, each and everything is beautiful. It's depend upon vission of viewers, how they make judgment of grades of beauty. You look stunning and bright only your inner beauty surfaces. This inner beauty may gained through yoga, meditation and also the use of natural beauty enhancers.
In today's world, many of us trying to transform their ducking look into a beautiful swan with the right dress, make-up, accessories etc. But, these are only temporary beauty. As soon as they washes off their make-up, their real face comes to the fore.
But, a natural beauty needs no make-up or accessories. Only to enhance your natural appeal, you may use some accessories.Therefore, many people look out for makeup beauty tips to increase their attractiveness. Beauty tips for face are beauty secrets are time tested beauty formulas that naturally increases the beauty of each aspect of your personality.
Today I'm going to talk about some natural beauty tips for face. With the help of these simple tips anyone can cure her skin problems and to enhance beauty by the natural way. The first thing you need to do is go into the little room in our house that we call – Kitchen. Do you know that beauty products like anti-aging, sunscreens, face cleanser etc. are available in your kitchen? All these 100% natural and cost saving. And these are some simple ingredients that you can get from your kitchen and you can use all of them without any side effect.
Best Natural Beauty Tips From Your Kitchen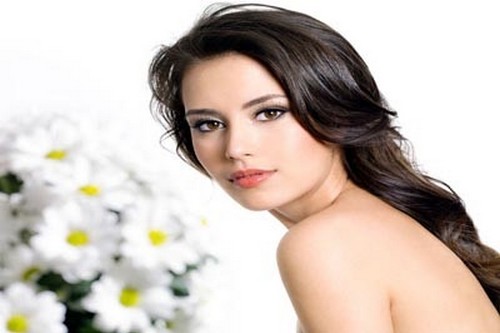 Have you ever spent tons of money on expensive skin care products for them to not work on your skin at all? Sometimes, instead of spending tons of money, you can just turn to your kitchen for some natural remedies that can help your skin tremendously. If you are curious about which natural ingredients will help your skin look radiant, keep on reading! Here, below are some natural beauty tips – natural products found in your kitchen that can be used as beauty aids:
To Make Your Skin Glow:
Your skin is the largest organ that you have, so you want to take care of it. Glowing skin is typically seen as a sign of health and vitality. Dull or dry skin, on the other hand, can make you feel less than your best (healthline.com).
Grate raw coconut and squeeze milk out of it. Apply this milk over your lips and face. It adds grace and glow to your skin.
Cleansing The Skin:
Dip a piece of cotton wool in unboiled milk and wipe the face with it. It cleans unseen dirt.
Skin Moisturizer:
For normal skin, mix 1 tablespoon orange juice and 1 tablespoon lemon juice in a cup of yogurt, to make a paste. Apply it on face as a mask and keep it on for 15 minutes. Then clean it off with a wet tissue. This mask enhances the complexion and glow of face.
Nourishing The Skin:
A protein mask help to nourish your skin. Soak a teaspoon of urad dal and 5-6 almonds overnight. Grind this to a fine paste apply this protein mask on face and wash it off after half an hour. This mask nourishes the facial skin and also enhances the complexion.
Preventing Wrinkles:
Application of pure castor oil prevents wrinkles and softens the skin. This slows down the aging process.
Home Made Conditioner:
Mix one tablespoon of honey and 2 tablespoons of cream. Apply this mixture on the face and wash off after a few minutes. It works wonders.
Removing Skin Pigmentation and Marks:
Rubbing a raw potato on face removes marks and pigments.
Sunscreen Lotion from Kitchen:
Prepare a homogenous mixture of cucumber juice, glycerin and rose water. Apply this mixture on face. This mixture can be refrigerated.