Who is the most beautiful woman in the world ever? Who is the most attractive woman ever born on earth? Following is the list of top 10 awesome women in the world. From Megan Fox to Italian beauty Monica Bellucci, all these ladies are the top of the list in the discussion of stunning, hottest and awesome woman in the world. They are some of the prettiest women, we all love them.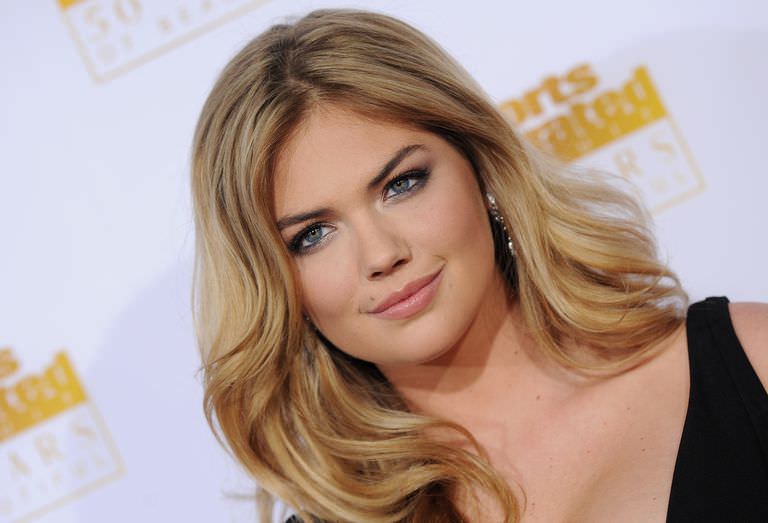 The top 10 awesome women in the world are:
10. Scarlett Johansson
The prettiest lady Scarlett Johansson has appeared in many published lists of the hottest women in the world, most notably when she was named the "Hottest Woman Alive" by Esquire magazine in both 2006 and 2013 (the only woman to be chosen for the title twice), and the "Hottest Celebrity" by Playboy magazine in 2007. She stands 10th on the world's top 10 awesome women list. In addition, Johansson is a prominent celebrity endorser of many famous brands. Also, she supports various charities and causes. She's not only sexiest woman, she also has been married twice; to the Canadian actor Ryan Reynolds (2008 to 2011) and the French businessman Romain Dauriac (2004 to 2017).
9. Amber Heard
The young, hot sensational Amber Heard (watch here) has often appears in magazines' Most Beautiful Women lists. She got her first ground-breaking role in the 2007 television show Hidden Palms. However, her breakthrough came with roles in Never Back Down and Pineapple Express in 2008. She holds the ninth position on the world's top 10 awesome women list. Amber has won a Spotlight Award at the Hollywood Film Festival for the movie The Rum Diary alongside Johnny Depp. She also appeared in 3 Days to Kill, Magic Mike XXL and The Danish Girl. In the upcoming superhero film, Justice League, she will play Mera.
8. Charlize Theron
An Academy-Award-winning actress, Theron rose to fame in the late 1990s following her powerful roles in the films "The Devil's Advocate", "Mighty Joe Young", and "The Cider House Rules". Her role in Monster as a serial killer was much appreciated too. Currently she is dating veteran actor Sean Penn. She stands 8th on the world's 10 most beautiful women list. In addition, she named amongst Time 100 most influential people of 2017.
I've always been very proud to be a South African and I've always been very honest to people about that. And whatever I can do in my power I promise you I will do.- Charlize Theron
7. Meryem Uzerli
Meryem Uzerli is a Turkish-German actor and model. She is best known by her role as "Hurrem Sultan" in the famous Turkish soap Muhteşem Yüzyıl (The Magnificent Century). She won the "Best Actress" Golden Butterfly award for this part in 2012. In 2013, she left the series due to health reasons. She stands 7th on the world's most beautiful women list. In addition, she was chosen by GQ magazine as The Woman of the Year.
6. Irina Shayk
Russian beauty Irina Shayk has been a familiar figure in the Sports Illustrated Swimsuit Edition from 2007 to 2013. The Russian beauty was previously in a five-year relationship with footballer Cristiano Ronaldo. Since then, Shayk has been in a relationship with actor Bradley Cooper. Because of her social media following, Models.com ranks her at No. 8 in the world. She stands sixth on the world's top 10 awesome women list.
5. Aishwarya Rai Bachchan
Former Miss World and Bollywood actor Aishwarya is regarded as one of the most influential celebrities in India as well as the most beautiful lady. She may have been criticized in India for not losing her baby weight fast enough, but the powerhouse performer has been voted the world's fourth most beautiful woman in a recent poll conducted by the online magazine, Hollywood Buzz. Although mother to a baby girl, she deserve this spot in our list.
See also; Places with most gorgeous women in the world.
4. Angelina Jolie
A humanitarian, actor, film director, screenwriter and author, Jolie is multi-talented and extremely beautiful woman. She has been cited as the world's most beautiful woman on numerous occasions. She stands fourth on the list this time. Where you've seen her: You either laugh, cheer her on or both while watching her as Mrs. Smith on "Mr.and Mrs. Smith".
https://www.instagram.com/p/Biz1RbNhUtX/?hl=en&taken-by=angelinajolieofficial
I don't believe in guilt, I believe in living on impulse as long as you never intentionally hurt another person. And don't judge people in your life. I think you should live completely free. – Angelina Jolie
3. Kate Upton
Kate Upton is famous for her appearances in the Sports Illustrated Swimsuit Issue. Upton started her modeling career in 2008 and was the face of GUESS in 2010-11. Sports Illustrated's 2014 swimsuit issue featured Kate Upton on the cover photographed in a zero-gravity chamber to make her breasts appear weightless. Also, she was cover model for SI for 2012-13 and 2017. She was also the subject of the 100th-anniversary Vanity Fair cover. In addition, Upton has also appeared in the films like; Tower Heist (2011) and The Other Woman (2014). She stands third on the world's top 10 awesome women alive list.
2. Monica Bellucci
Monica is an Italian actor and fashion model who started her modelling career at the age of 13 by posing for a local photo enthusiast. She rose to prominence in 1989 as a fashion model in Paris and across the Atlantic, in New York City. She posed for Dolce & Gabbana and French Elle, among others. That year itself, Monica made the transition to acting. She is considered most beautiful Italian woman alive. And as they say, the rest is history! She stands second on the world's top 10 awesome women list. Empire magazine selected her as twenty-first on their list of "The Hottest 25 Characters in Cinema – The Women" for her role of "Persephone" in the Matrix series.
1. Megan Fox
Megan Fox is the go-to geek-bait hot babe, and at No. 1 in our list. One of the most beautiful women, she has appeared in magazines such as Maxim, Rolling Stone and FHM. The Transformers star has been featured on hottest women lists as well as world's most beautiful woman lists throughout the years. Notably Maxim's Hot 100 lists and when FHM readers voted her the "Sexiest Woman in the World". People named her one of Most Beautiful at Every Age.
You can see ranking for 10 most beautiful women of 2018 list.