It can be argued that no country in the world produces "beauty" better than Italy. Here, we selected for you a list of the 10 Most Beautiful Italian Women celebrities and models. I hope you enjoy the list!
10 of the most beautiful Italian women of 2022-23.
10. Claudia Romani
Born in the Aquila region of Abruzzo, Claudia Romani hold the 10th position in the list of ten most beautiful Italian women. She is another wonderful Italian lady, who is a model and pageant winner. Claudia is a natural beauty, who was featured in magazines like Maxim, Cosmopolitan and GQ as well as having appeared on commercials for Samsung, Toyota and Ford. She was voted one of the 100 Sexiest Women in the World by FHM Denmark.
9. Federica Ridolfi
Born in Rome – famous model and tv personality Federica Ridolfi is at no. 9 in the list of most beautiful Italian women. She began just at age of 17, as a ballerina with dance troupes on various Rai broadcasts. Ridolfi appeared in various TV shows in Italy. She is a daughter of an actor Gianni Ridolfi and is engaged to a soccer player Giuliano Giannichedda. Federica Ridolfi starred in Quelli che… il calcio, live sport, comedy and music TV show that announces in real time goal of Italian Soccer Championship, with Simona Ventura.
8. Melissa Satta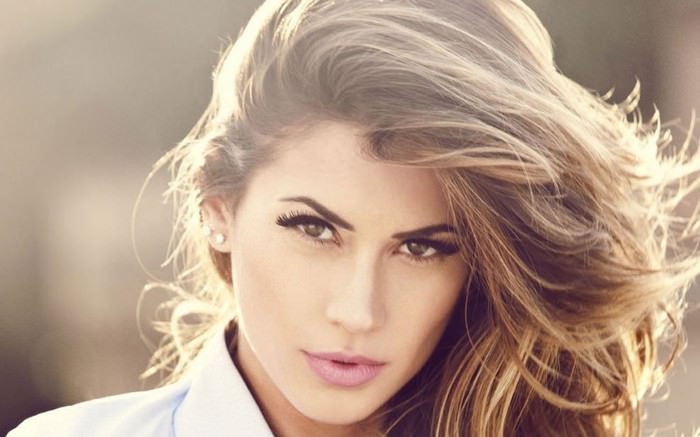 Melissa Satta is a gorgeous and impressive model, she comes at 8th spot in the list of ten most beautiful Italian women. She began her career just at the age of 16 and won various beauty competitions during her career. Melissa has appeared on the runways of Milan during the famous fashion week. She has been a part of advertisements for Nike and Sweet Years. She was a showgirl in the Italian satirical series Striscia la notizia. Satta has appeared in Maxim magazine and was featured in the 2010 Sports Illustrated Swimsuit Issue.
7. Raffaella Fico
Raffaella Fico, at 7th spot in the list of most beautiful Italian women. Born in 1998 and hailing from Napoli, Raffaella Fico is a gorgeous and attractive showgirl, singer and model. She was seen in Italy's Big Brother reality show 'Grande Fratello'. Fico later appeared as a showgirl on various tv shows and has also been a model of top class. She also won an Italian beauty contest, "Miss Grand Prix". In 2011, she began dating Italian soccer star Mario Balotelli.
6. Giusy Buscemi
Giusy Buscemi hold the 6th position amongst ten most beautiful Italian women. Born in 1993, Giusy Buscemi has won the 73rd edition of Miss Italia 2012 representing Sicily. Guisy is an incredible female of the era. She has won various beauty competitions, and is married to soccer legend Alessandro Costacurta.
In 2014, she took part in the ninth season of Don Matteo interpreting Assuntina Cecchini, the daughter of Nino Frassica, and later starred in the TV drama Beauty and the Beast produced by Lux Vide. In 2015, it appears in the third season of One step from heaven with Terence Hill and in the veiled lady with Miriam Leone . Subsequently also plays the role of Teresa in fiction Rai Paradise ladies .
5. Elena Santarelli
The tall slender blonde Elena Santarelli is at no. 5 in the ten most beautiful Italian women list. She has been a model television personality and actress. She began modeling career by singing the contracts of Giorgio Armani, and Laura Biagiotti. Elena then appeared on Italy's famous reality show Isoladeifamosi and Italian MTV as host. She is an attractive lady. In June 2014 she married footballer Bernardo Corradi.
4. Cristina Chiabotto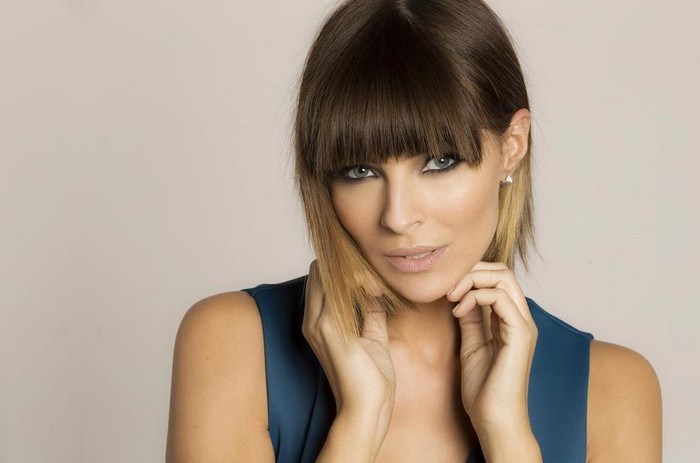 The 2004 Miss Italia, Cristina Chiabotto comes 4th in the ten most beautiful Italian women list. She is a TV presenter, model and showgirl. She works as TV presenter for Juventus Channel. Chiabotto lives in Turin and supports Juventus; She also appeared with Alessandro Del Piero in a popular advertisement. She is 182 cm (5 ft 11.5 in) tall. Chiabotto has had an operation for breast augmentation. She has been in a relationship with actor Fabio Fulco since 2005.
3. Elisabetta Canalis
Elisabetta Canalis is at no. 3 in the ten most beautiful Italian women list. She is a hot blooded Italian who famous the world over as an adorable actress. Canalis has modeled for various magazines such as Vogue and fashion labels including Roberto Cavalli. She had dated soccer players Christian Vieri and Didier Drogba, and then was in relationship with actor George Clooney.
2. Giorgia Palmas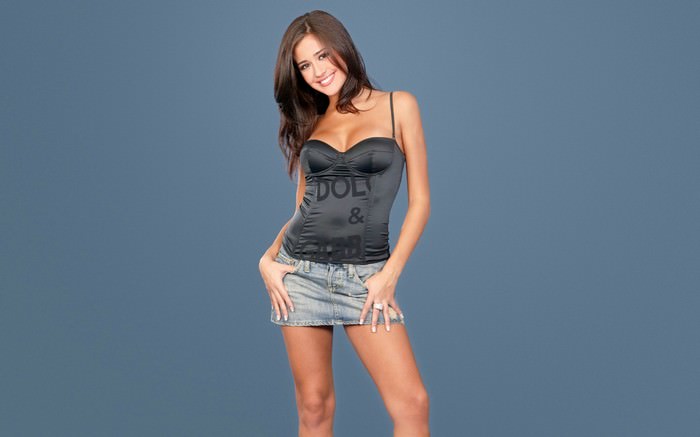 From the beautiful island of Sardinia, Giorgia Palmas hold secon position in ten most beautiful Italian women list. Palmas started as a model after appearing in the Miss World 2000. She then became a part of Italian TV shows like Isola Dei Famosi in which she was the winning contestant. She has been the spokesperson of brands like Cotton Club, and posed for Max Magazine's famous calendar.
1. Monica Bellucci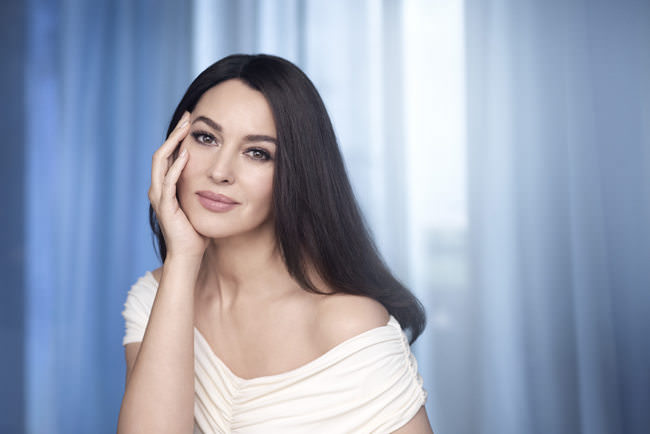 The must to talk about Italian actress and fashion model, Monica Bellucci top our ten most beautiful Italian women list. She is an international s.x symbol not only because of her voluptuous curves, but also due to her great and confident personality. Monica has been the model to walk the runways of Milan and Paris. She is married to French actor Vincent Cassel. Bellucci will portray a Bond girl in the upcoming James Bond film Spectre, making her the oldest Bond girl ever in the franchise. She was top the list of world's most beautiful women last year.