Make a list top 10 out of so many beautiful actresses is not an easy job. Each year, we see a new babe debuts while still some stunning actresses fill the headlines year after year. It is extremely hard to shortlist top 10 Hottest Hollywood Actresses.
Anyway, amongst many hot figures, here are top 10 hottest Hollywood actresses of 2023 list. The list is based on the hotness and their male fan base. Have a look! and Enjoy!
Top 10 Hottest Hollywood Actresses 2023.
10. Kelly Brook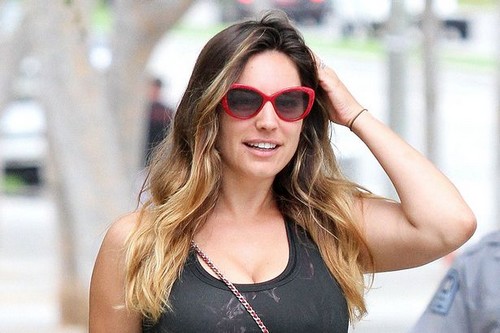 Kelly Brook is an English model, actress and television presenter best known for her role in the 2010 horror comedy remake, Piranha 3D. Since the time shed entered the Hollywood, she got recognized due to her dedication and skills as an actress. Her name has always been the guarantee for a movie to get success in the worldwide markets. Kelly's acting and her sexy look are the two most favorite aspects of her personality which have made us enlist her name here amongst Hottest Hollywood Actresses 2023.
9. Kirsten Dunst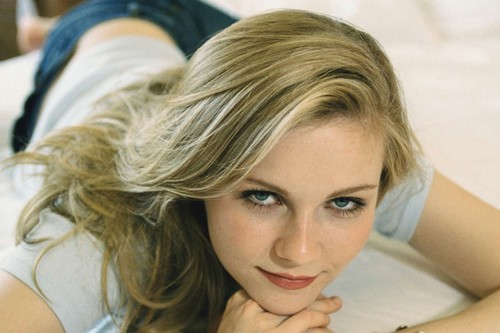 There are many reasons to include Kirsten Dunst in the list of Top 10 Hottest Hollywood Actresses 2023. She has not only been a popular Hollywood actress of the era, but also a well known model and super sexy woman. Her beauty and charming appeal act like the spell to increase the heart beats of all the young men. German and American actress, Dunst achieved international fame for her portrayal of Mary Jane Watson in Sam Raimi's Spider-Man trilogy. Since then, she has appeared in several films.
She has been nominated for numerous awards and won many of them. Her character Justine in Melancholia was also well appreciated and gained critical acclaim for incredible acting in the movie. She won the Best Actress Award at the Cannes Film Festival and the Saturn Award for Best Actress.
8. Natalie Portman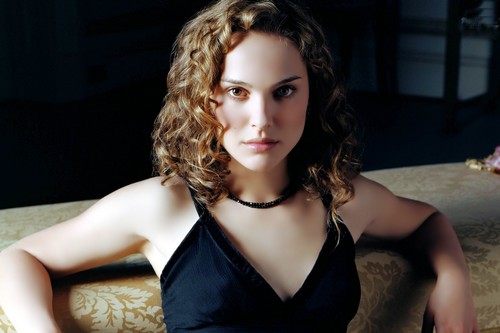 Natalie Portman is an Israeli-born American (with dual citizenship) actress, producer, and director. She hold the 8th position in the list of Top 10 Hottest Hollywood Actresses 2023.
She is really a complete package to thrive in Hollywood as she has sharp brain, sexy appealing figure and amazing capacity to work hard. Portman paved the way of success with Star Wars prequel trilogy which first sequel hit the theaters in 1999, won her first Golden Globe Award in 2005. Her performance in the psychological horror film Black Swan earned her first Academy Award for Best Actress, her second Golden Globe Award, the SAG Award, the BAFTA Award and the BFCA Award in 2011.
7. Blake Lively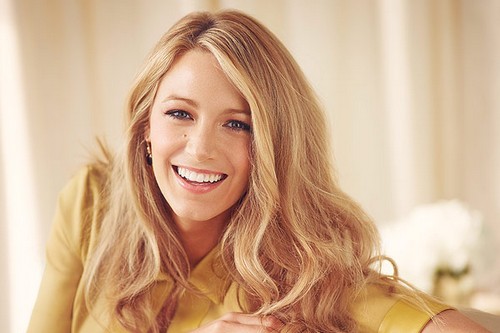 Blake Lively listed on 7th number in our top ten hottest Hollywood actresses. Blake Lively – the mind refreshing beauty and her sparkling personality are the secrets behind her success in Hollywood. She is a hard working and dedicated actress and a super model. She has been featured in different magazine for her geeky look ever like TIME named her magazine 100 influential people; AskMen.com listed her most desirable woman of 2011. Naming her to be a beauty diva and a dreamy girl of the fans is absolutely right.
6. Sandra Bullock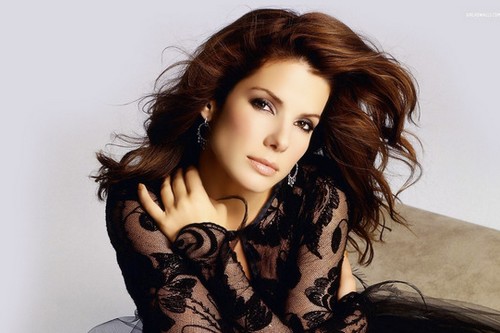 One of Hollywood's highest-paid actresses, Sandra has also been listed in top 10 hottest Hollywood actresses in 2023. The spell of Sandra's beauty spread around the globe when she appeared in a Hollywood movie with shaved head. Sandra Bullock is an extremely famous and hot woman of Hollywood.
Bullock made her acting debut with the 1987 thriller Hangmen. Her breakthrough role was in the 1994 action film Speed, after which she starred in several successful films including the romantic comedies While You Were Sleeping and Hope Floats, and the drama A Time to Kill. Her career top rated movies are The Blind Side in 2009 and science fiction film Gravity in 2013 which gave her recognition all over world.
5. Jennifer Aniston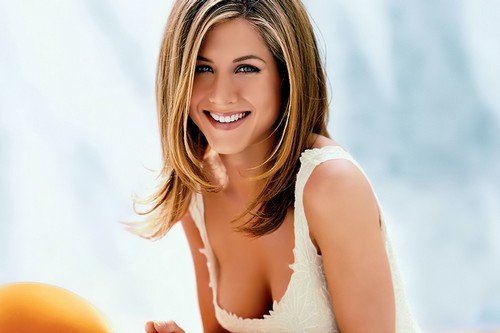 Jennifer Aniston hold the 5th position in the list of of hottest Hollywood actresses. She is daughter of John Aniston and actress Nancy Dow. She gained worldwide recognition for portraying Rachel Green on the popular television sitcom Friends (1994–2004). Her character earned her a Primetime Emmy Award, a Golden Globe Award, and a Screen Actors Guild Award. The actress listed herself as Highest paid actress, most beautiful woman and Sexiest women all the time.
4. Katherine Heigl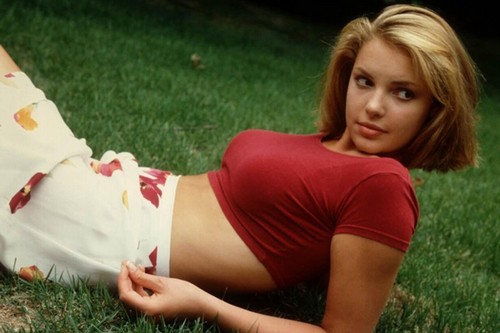 Katherine Heigl is no doubt one of the Hottest Hollywood Actresses who touched the heights of career success at the very young ages of their lives. This American beauty whenever comes to the screens, becomes the sparkle lady to keep the viewers occupied with her hot appeal.
The striking actress Katherine Heigl is also carried hottest and sexiest figure and managed it in a very careful way for her success in Hollywood. She began her career as a child model with Wilhelmina Models before turning her attention to acting. Her breakthrough role was Dr. Isobel Stevens in television show Grey's Anatomy. The Emmy award winner starred in several movies like 'Under Siege 2: Dark Territory', 'Knocked Up', '27 Dresses', 'The Ugly Truth', 'Killers', 'Life As We Know It' and 'New Year's Eve'.
3. Megan Fox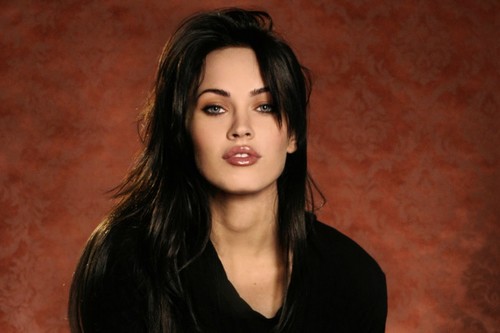 Everyone knows Megan Fox. She hold the 3rd position in the list of Top 10 Hottest Hollywood Actresses 2023. Fox began her acting career in 2001, with several minor television and film roles. She became a worldwide sensation at the time of the film, The Transformers. Fox is 26 years old and is considered a sex symbol and has appeared in magazines such as Maxim, Rolling Stone and FHM. She is one of the hottest Hollywood actresses of all time. See HD Wallpapers of Megan Fox.
2. Kristen Stewart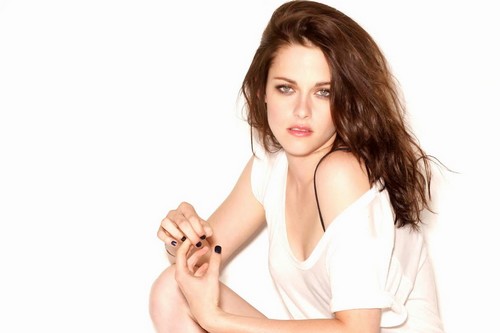 Kristen Stewart hold the 2nd position amongst Top 10 Hottest Hollywood Actresses 2023. The younger American actress has marked her success with The Twilight Saga series as Bella Swan. She has appeared in range of movies including; Into The Wild, Adventureland, The Runaways, Snow White and the Huntsman, On the Road, Camp X-Ray, Still Alice and Equals. Stewart has been featured in highest-earning female actress, Hollywood's Best Actors for the Buck and highest paid actress by different magazines. Also, she posed hot scene for magazines.
1. Mila Kunis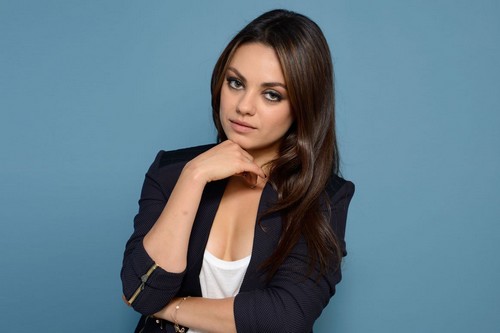 Mila Kunis hold the top position at the list of hottest Hollywood actresses. She was born on born August 14, 1983 in Chernivtsi, Ukraine, USSR (now independent Ukraine), to a Jewish family. She has been portrayed by many magazines and media as one of the hottest celebrities in Hollywood. Her most notable movies include Black Swan, The Book of Eli, Friends with Benefits, Ted and Oz and Forgetting Sarah Marshall.
See also; TOP 10 Most Powerful Hollywood Actresses.
Angelina Jolie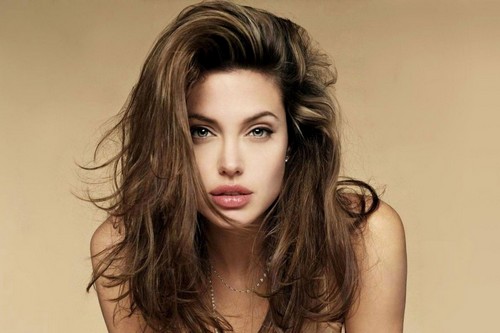 Appears on many "most beautiful women" lists, Angelina Jolie is one of the hottest Hollywood actresses of all time. She is an Oscar-winning actress who has become popular by taking on the title role in the "Lara Croft" series of blockbuster movies. Off-screen, Jolie has become prominently involved in international charity projects, especially those involving refugees.
See also; Angelina Jolie – From Baby to 39 Year Old Beautiful Lady.