Who are some of the most beautiful American actresses? America – the land of beautiful girls. Yes, from California to the New York island, this land has most beautiful ladies, for you and me. From young starlets to hottest moms, farmer's daughters to city kids, a phenomenally talented pop siren, and an Alaskan porn star: This is America in all of her ragged glory. Somehow this country was lucky enough to get beauty from around the globe which makes for a melting pot, the contents of which are very hot. You won't find this kind of diversity anywhere else. These are the beauties of the great American experiment.
The following is a list of top 10 most beautiful American actresses. The list contains only the actresses born and raised in America.
Top 10 Most Beautiful American Actresses 2023.
10. Halle Berry (Cleveland, Ohio)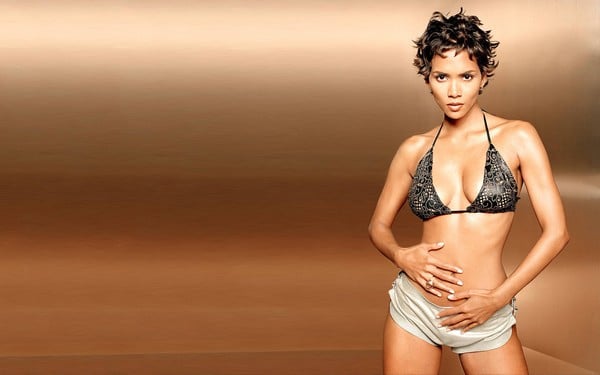 One of the most beautiful and talented lady Halle Berry is at tenth spot in our list. She is the Oscar winning actress who carries short hair off better than any man alive. She is perhaps most known as the exquisite Bond girl. She was one of the highest paid actresses in 2000s when she ruled over Hollywood.
9. Julianne Hough (Orem, Utah)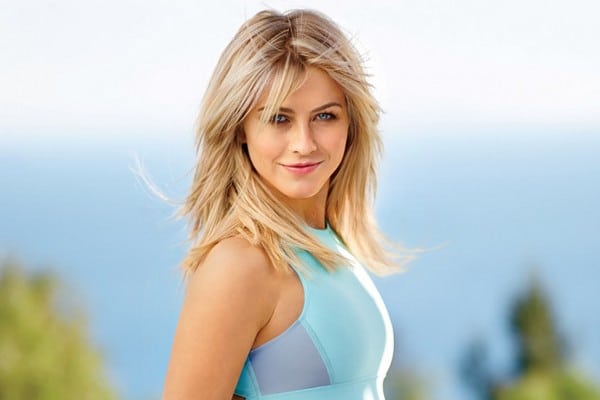 Julianne Hough comes at number 9 in our list of most beautiful American actresses. Dancing With the Stars, Footloose, Rock of Ages, country music career — there isn't much Julianne does that isn't red-white-and-blue. Well, except win DWTS with Helio Castroneves. That was sort of treasonous.
8. Selena Gomez (Grand Prairie, Texas)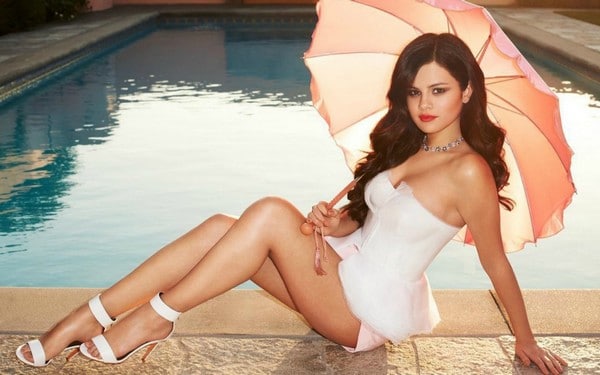 The former Disney starlet, Selena Gomez, top the 'World's Most Beautiful Women of 2021' ranking by wonderslist.com! She has blossomed into an extremely stunning young woman. She used to be a cute and innocent, now she's the perfect combo of beautiful and sexy. Selena make her in the ranking of most beautiful American Actresses at number eight.
7. Eva Mendes (Miami, Florida)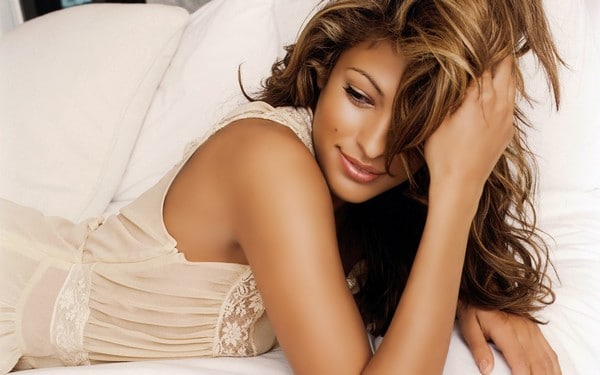 Eva Mendes comes at number seven in our list. Mendes was ranked no. 1 amongst Top 99 Most Desirable Women by AskMen.com, and at number seven on Maxim "Hot 100 issue". She appeared on the cover of Maxim three time. People magazine named her one of the Most Beautiful at Every Age.
6. Angelina Jolie (Los Angeles, California)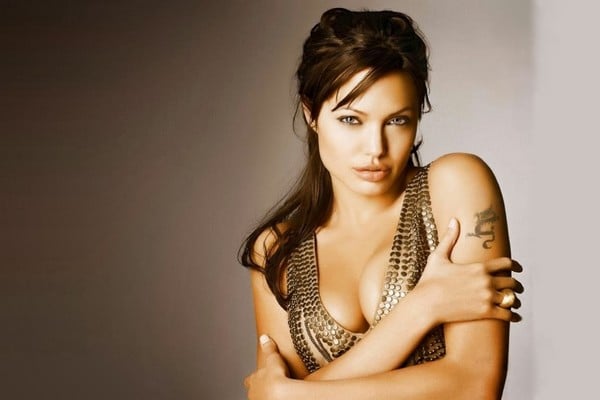 Angelina Jolie, comes at number 6 in our list. She is a famous American actress known worldwide not only for her acting but also for her humanitarian work. Appears on many "most beautiful women" lists, Jolie is one of the hottest Hollywood actresses of all time. She is an Oscar-winning actress who has become popular by taking on the title role in the "Lara Croft" series of blockbuster movies. See also; Angelina Jolie – From Baby to 40 Year Old Beautiful Lady.
5. Jessica Alba (Pomona, California)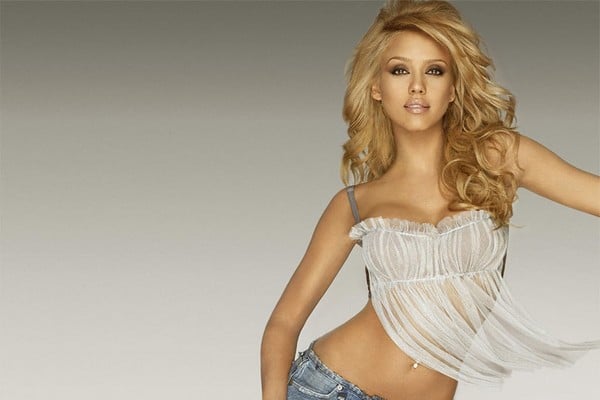 Born in Pomona, California, Jessica Alba is one of the most beautiful American Actresses on the planet. Appeared in many 'Hottest Women Lists' she has been called a modern s.x symbol.
Dark Angel. Sue Storm in Fantastic Four. A girl in a bikini in Into the Blue. A choreographer in Honey. A stripper in Sin City. Whatever shortcomings she may have as an actress have always been overshadowed by very tight or small costuming.
4. Jennifer Lawrence (Louisville)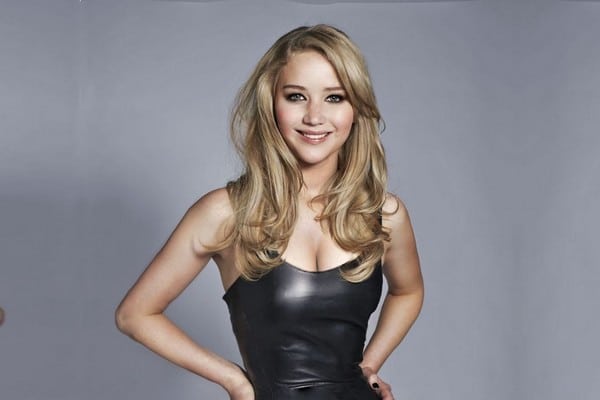 Oscar-winning actress Jennifer Lawrence stands 4th on the most beautiful American actresses list. She's 26 and, thanks to the piles of dough made by The Hunger Games, the highest-grossing female action hero of all time. Proving the point: American girls kick ass.
As of 2016, Lawrence is the highest-paid actress in the world and her films have grossed over $5 billion worldwide. She is the youngest actress to accrue four Academy Award nominations.
3. Scarlett Johansson (New York City)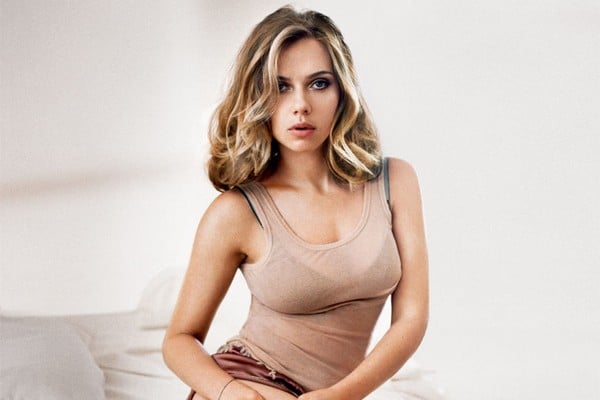 The blonde bombshell comes third in the list of most beautiful American actresses. The multi talented Scarlett Johansson broke big with Lost in Translation and hasn't slowed down since. She's a star who doesn't starve herself, doesn't advertise her personal business, and stays out of the tabloids. Plus, she's about to kick Iron Man's butt as the Black Widow! She is a bankable star. Definitely beautiful from whatever angle you look at her, literally and figuratively.
2. Megan Fox (Oak Ridge)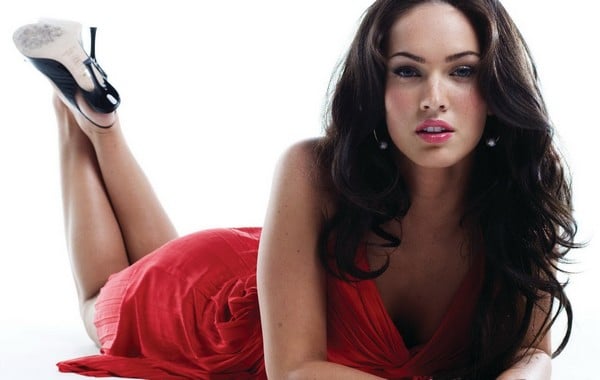 America is a land of second acts and lucky breaks. That is how we explain the fact that Brian Austin Green is married to Megan. This Hollywood beauty holds the second position on the most beautiful American actresses list. She has been considered one of the modern female s.x symbols and has appeared in magazines such as Maxim, Rolling Stone and FHM.
There is something about Megan Fox which makes her extremely sensuous. She's one of the most desirable women in Hollywood, and despite her hot persona, the actress is a conservative at heart. Check out Megan Fox Sizzling Wallpapers.
1. Amber Heard (Austin)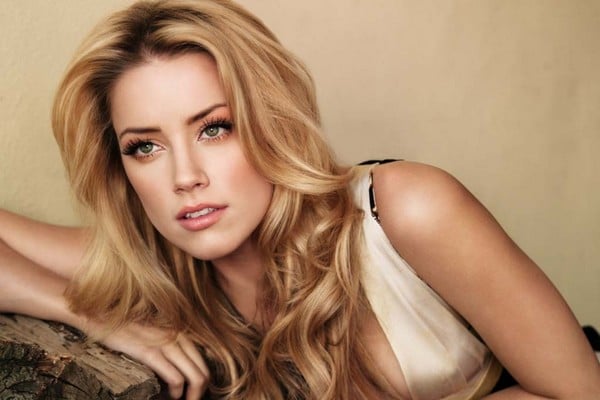 And at the top amongst 'most beautiful American Actresses" is Amber Heard.
Starting with small roles in movies like Alpha Dog, Pineapple Express, and The Informers, Heard quickly transitioned to much bigger roles like sexy spy Miss San Antonio in Machete Kills. She has appeared in many magazines' Most Beautiful and S.xiest lists. She is also a social activist and involved in causes such as LGBT rights and abolishing slavery, Habitat for Humanity, Girl Up United Nations Foundation etc..