U.S. is the land of beautiful women. Yes, from California to the New York island, this land has babes for you and me. From young starlets to sexy moms, farmer's daughters to city kids, a phenomenally talented pop siren, and an Alaskan porn star: This is America in all of her ragged glory. Somehow this country was lucky enough to get beauty from around the globe. You won't find this kind of diversity anywhere else. These are the beauties of the great American experiment. Here, below is the list of Top 15 most beautiful American models.
15. Heidi Mount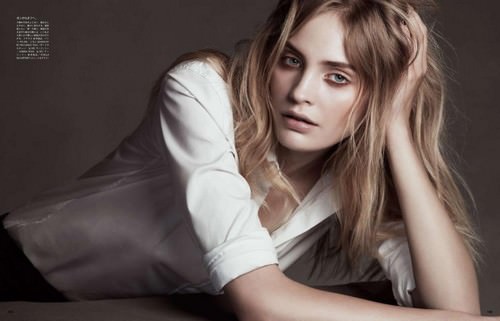 Heidi Mount is known for her work on The Girl in the Café (2005), Foyle's War (2002) and Call the Midwife (2012). She has walked the runways of internationally acclaimed fashion houses like Michael Kors, Bottega Veneta, Sonia Rykiel, Versace, and Valentino. She has appeared in campaigns for Chanel, Prada, and Bally.
See also the list of most beautiful actresses of America.
14. Taylor Hill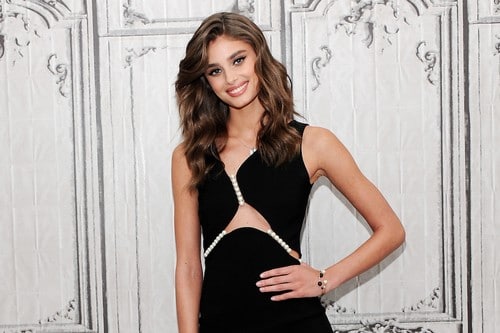 Born in Palatine, Illinois and raised in Arvada, the poster girl for crossover appeal, Taylor Marie Hill comes at number 9 position in our list of most beautiful American models. This Midwestern beauty is current Victoria's Secret Angel since 2015. She has appeared in advertising campaigns for PINK, Miu Miu, Jimmy Choo, H&M, Lancôme, Versus, Armani Privé, Michael Kors, Ports 1961, Topshop, J Brand, Juicy Couture, Alexandre Vauthier etc…
13. Gigi Hadid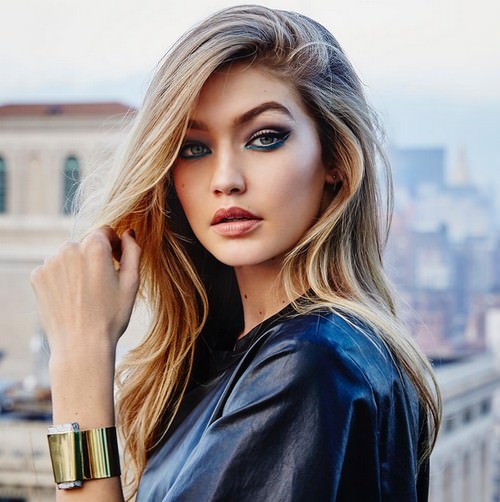 One of the Top 10 Most Beautiful American Models, Gigi Hadid began her modelling career when she was just 2 years old. Throughout her career, she has shown no signs of slowing down since her campaigns with Guess as an adult, back in 2011. With attractive commercial appeal, high-fashion cred, and a social-media following, it's no wonder everyone from Vogue Paris to Maybelline has come a-knocking.
12. Alyssa Campanella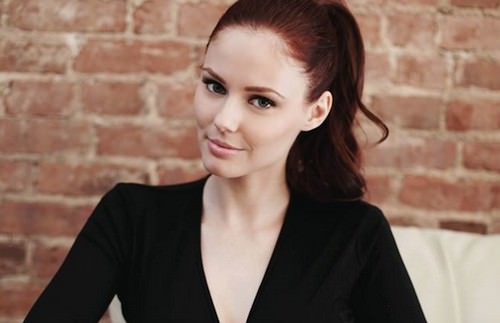 A fashion blogger, model, and beauty pageant title holder who won the 2011 Miss USA pageant, Alyssa Campanella comes at number 7 amongst the most beautiful American models. In 2013, she posed partially nude, with three other Miss USA winners for a PETA anti-fur campaign to "put an end" to the use of fur coats as award prizes in pageantries. She now runs a style and travel blog called "The A List".
11. Niki Taylor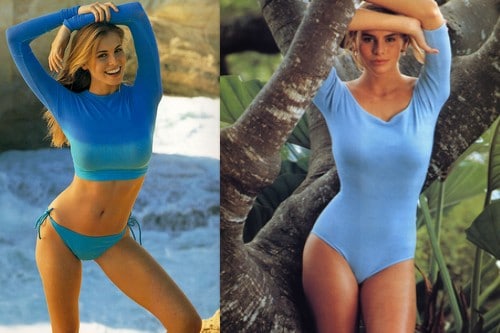 Niki Taylor is a bonafide supermodel. She signed her first modeling contract at 13 and began walking runways in Paris soon after. In 1991, Taylor was named one of People magazine's 50 Most Beautiful People. She became the first spokesmodel younger than 18 to sign a major contract with CoverGirl.
Taylor appeared on the covers of the 6 major American women's fashion and fitness magazines: Allure, Vogue, ELLE, Marie Claire, Self, and Shape. She also appeared in the Sports Illustrated Swimsuit Issue, and was the cover-model of the 1998 Sports Illustrated swimsuit calendar. "Sports Illustrated".
Some of her other ad campaigns have been for Liz Claiborne, Nokia, Ellen Tracy, L'Oréal, Gap, Lee Jeans, Rampage clothes, and Pantene.
10. Brooklyn Decker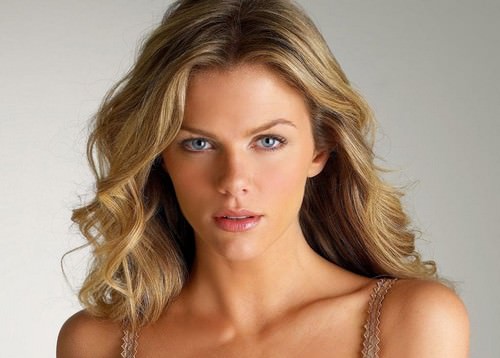 Brooklyn Decker may have said her modeling days are over, but our obsession with our 2010 cover girl is as strong as ever. Hold the fifth spot amongst most beautiful American models, Decker appeared on the Sports Illustrated Swimsuit Issue many time. In addition to working for Victoria's Secret, she has ventured into television with guest appearances on Chuck, Ugly Betty, The League, and Royal Pains. She is married to tennis player Andy Roddick.
9. Karlie Kloss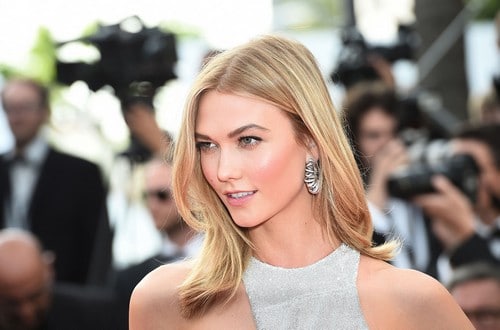 Karlie Kloss is at number 4 amongst most beautiful American models. She is a supermodel best known for her work as a Victoria's Secrets lingerie model and as a brand ambassador for several high profile companies. She was a Victoria's Secret Angel from 2013 to 2015. She was declared one of the top 30 models of the 2000s by Vogue Paris. She is a close friend of Taylor Swift, and appeared as "Knockout" in the singer's music video for the single Bad Blood in May 2015.
8. Martha Hunt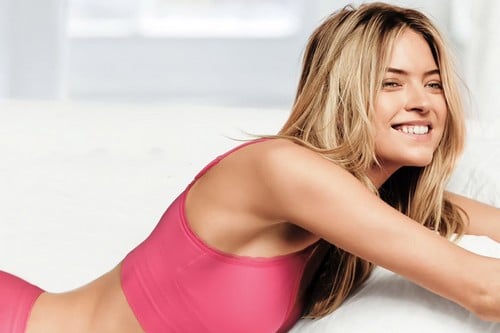 A card-carrying member of music video for Taylor Swift's song Bad Blood as "Homeslice" and a Victoria's Secret Angel, Martha Hunt hold 3rd position amongst most beautiful American models. This North Carolina native beauty has shown no signs of slowing down since her first Fashion Week walk back in 2007, where she walked for Issey Miyake. She is also a spokesmodel for Free People.!
7. Amber Lancaster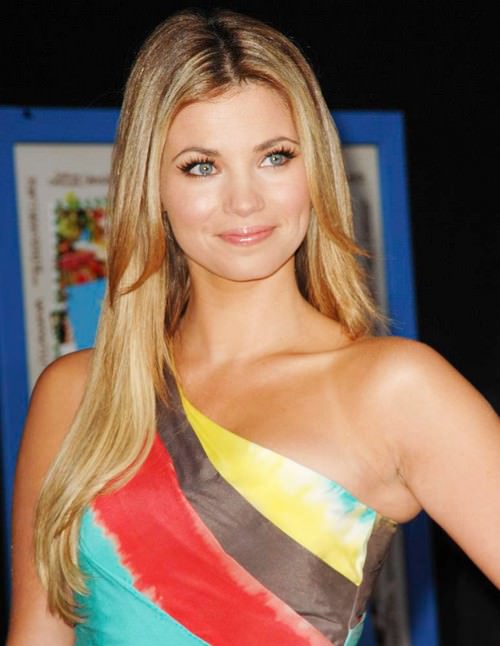 Amber Lancaster grew up as an only child in Tacoma, Washington. A stunning dancer and natural performer from the age of 6, she would put on free "talent shows" for her neighborhood and travel to nursing homes to entertain and make friends. She was an NFL cheerleader (Seahawks, natch), best known for playing Jenny Swanson on MTVs The Hard Times of RJ Berger. She's a Price is Right Barker's current beauty, and a contestant on the terrible series Are You Hot? The Search for America's Hottest Women. She is, of course, one of America's Hottest Lady — too bad The Hard Times of RJ Berger didn't last.
6. Kate Upton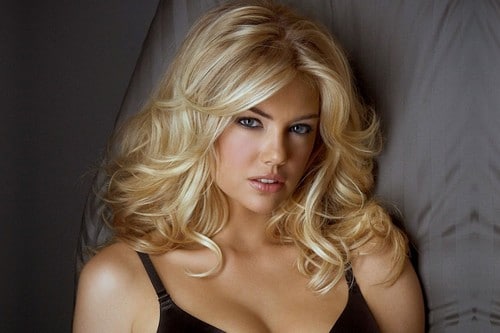 She is the champion of the iconic American sports magazine's (Sports Illustrated Swimsuit Issue) bikini issue. Famous for her sexy curves, Kate Upton isn't just one of the hottest models of her generation, she's responsible for some of the hottest photos we've ever seen. During 2014, alongwith some other female models, Upton leaked some nude photographs to the Internet. She top the list of most beautiful American models. She has also appeared in the Hollywood movies like Tower Heist (2011) and The Other Woman (2014).
5. Stephanie Seymour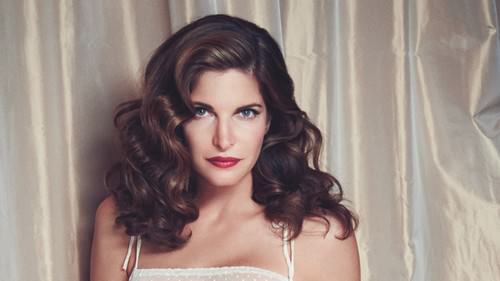 Back in her supermodel heyday, Seymour bared all for Playboy's March 1991 issue. Now in her 40s, the mom of four still makes time for the occasional comeback, posing for brands such as Estée Lauder and Jason Wu.
4. Lily Aldridge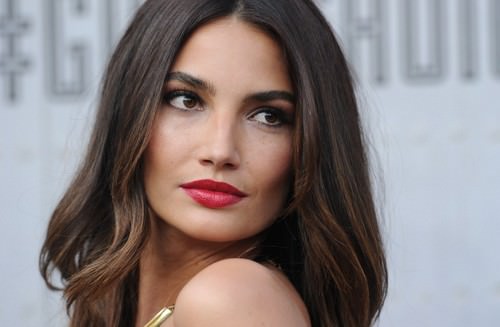 Mom to Dixie Pearl, pal to Taylor (Swift, that is), and wife to Kings of Leon frontman Caleb Followill, this California-born Nashville transplant has parlayed her modeling success into full-fledged celebrity.
3. Carolyn Murphy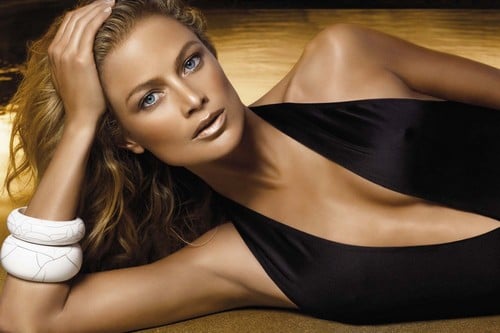 A classic all-American beauty with a blue-chip résumé to match, Murphy has been a favorite of clients such as Tiffany & Co., Estée Lauder, and Oscar de la Renta since the mid-'90s, lending her aristocratic good looks to glossy ads and billboards around the world.
2. Kendall Jenner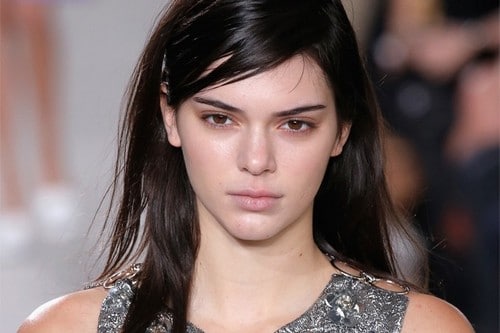 Whether or not you think she's a "true supermodel", one thing's for sure: Jenner's career is on fire. Jenner has done multiple editorials and cover shoots for LOVE and various international Vogue editions, walked for Victoria's Secret, and acts as brand ambassador for Estée Lauder's multimedia ad campaigns. She is one of Forbes magazine's 2016 top earning models. As of 2016, she is one of the most followed celebrities on Instagram. She also named as one of People magazine's 50 most beautiful people in the world.
1. Tori Praver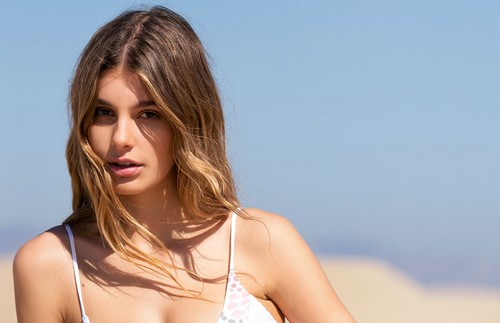 This 5 feet 11 inches tall surfer girl not only looks good in her bikini, she designs them too. The San Diego–born babe comes at second position amongst most beautiful American models. Tori Praver, perhaps best known for her appearances in the Sports Illustrated Swimsuit Issue, as a Global Brand Ambassador for Billabong (clothing) in 2009, and for being the youngest face of Guess (clothing), at the age of 17. After years of successful modelling career, she launched Tori Praver Swimwear in 2009.