Bollywood actresses are beautiful, bold and super stylish. They are fond of both ethnic wear and western wear. They have been spotted in ethnic wear like saree, long kurtis, lahengas, anarkalis etc. Here are some of their public appearances in lahengas. Have a look at this list and see how mesmerizing the actresses are looking.
10. Kangana Ranaut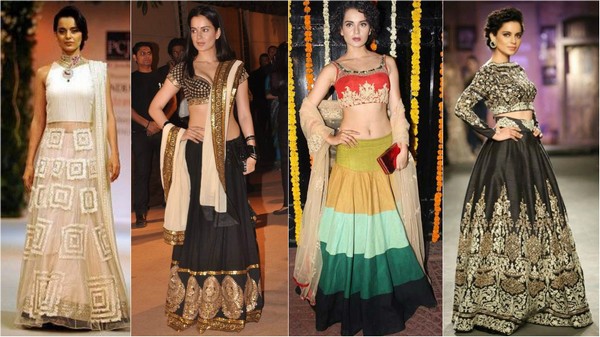 Kangana Ranaut follows a very different and unique style statement. She goes on experimenting her outfits. She wore designer lahengas in ramps which perfectly suits her body.
9. Katrina Kaif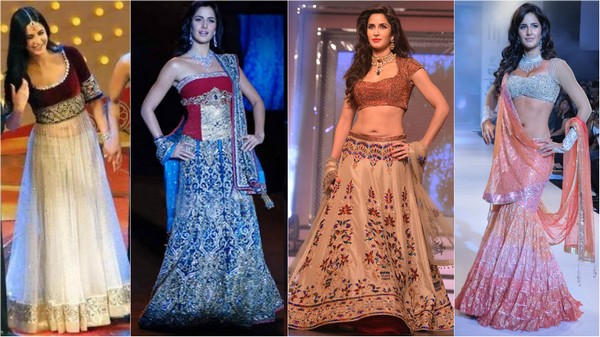 Katrina Kaif debuted in Bollywood many years age but she lacked the Indian ethnicity. But if you take a look at her, you will be left jaw dropped by her typical Indian avatar in lanhenga choli.
8. Karishma Kapoor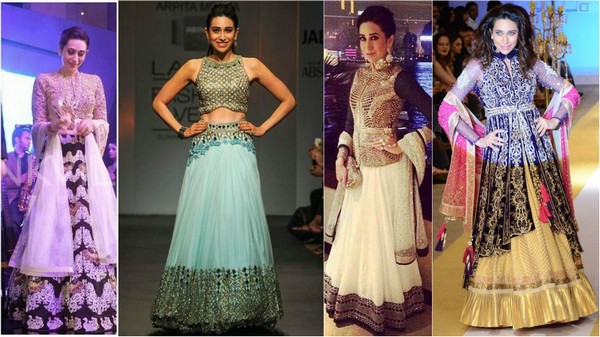 Once upon a time, Karishma Kapoor was one of he top actresses of Bollywood. But now days she doesn't go for films. Though she walks on ramp. The sky blue lahenga is the best one she wore till date.
7. Kareena Kapoor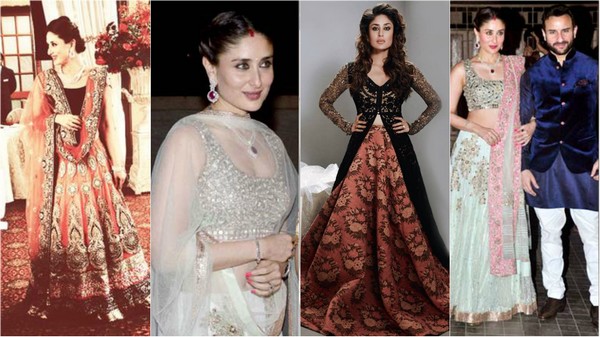 Kareena Kapoor – Bebo, the wife of our Choote Nawab wore Lahenga Choli many times. Tough I feel that she looks more elegant in western wears. >> 10 Sexy Kareena Kapoor Dresses You Must Check Out!.
6. Sonakshi Sinha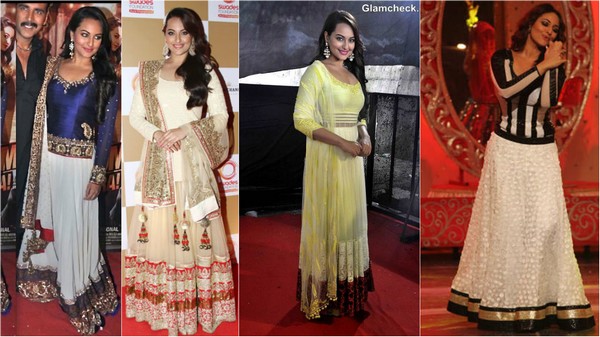 Sonakshi Sinha used to wear only Indian dresses in public appearances. She looks awesome in full covered white and red lahenga and even in the neon green one. She has a different style taste.
5. Deepika Padukone

She is currently at the top of the list of Bollywood actresses. She is none but Deepika Padukone, daughter of Prakash Padukone. Recently she has done a film named "Goolion ki raasleela- RamLeela" where she wore lahengas in the entire film. She looed charming. Even her Navy blue Manish Malhotra heavy worked lahenga looks too good in her.
Top 10 Deepika Padukone Cover Photos for top Magazines.
Top 15 Facts About Deepika Padukone.
The Hottest Deepika Padukone Dresses!
4. Anushka Sharma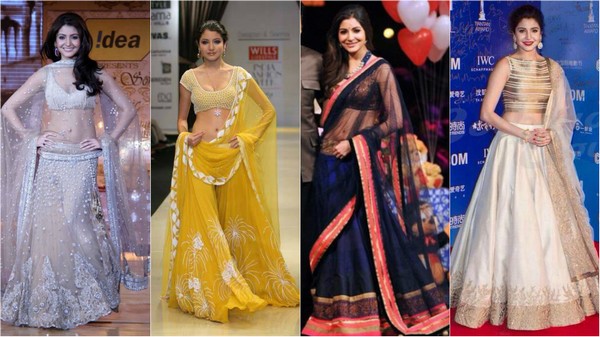 Anushka Sharma has got a really fair skin tone which allows her to wear chunky shades very coolly. That is why she looks so beautiful in the current yellow lahenga. Her metalli blouse choli of the beige lahenga was also a good one.
3. Priyanka Chopra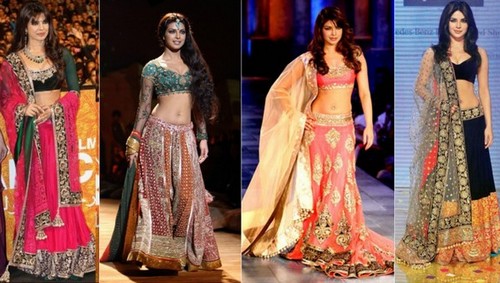 I feel Priyanka Chopra suits very well in any outfits as she has got an hourglass shaped body that encourages her to go with the flow. Most of the colours also go well with her skin tone.
2. Bipasha Basu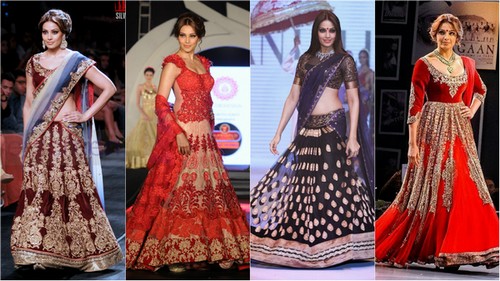 Bips has worn maximum of lahengas of red colour. They are supposed to be bridal lahengas. Beigh a Bengali, she looks superb in indian wear despite of her masculine fit body. We would love to see her in another red lahenga at her wedding.
See Also:
TOP 10 Bollywood Actresses without Makeup.
Bollywood Actresses In Neon, Top 10.
1. Sonam Kapoor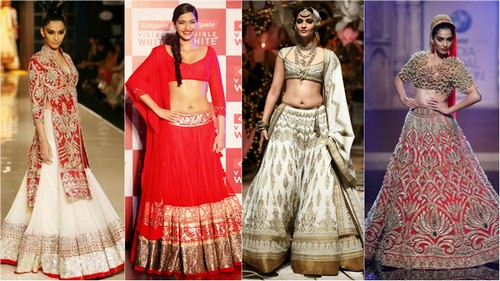 She is the queen of fashion. Sonam is the actress who allows her to put on any kind a dress, no matter eastern of western, she carries flawlessly.
See Also:
Best Dresses of Sonam Kapoor.
Fashion Diva Sonam Kapoor Dresses.