Who are top 10 most powerful American women right now? More powerful women live and work in the United States than any other country. But how do American women stack up against each other? Have a read… They are some most powerful ladies in United States as well in the world.
10. Virginia Rometty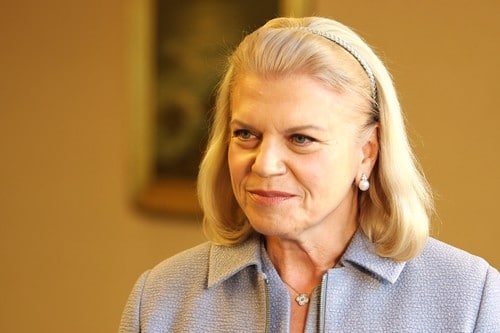 The current Chairwoman, President and CEO of IBM, and the first woman to head the company, Virginia Rometty is the 10th amongst most powerful American women. She has been named to Fortune magazine's "50 Most Powerful Women in Business" for ten consecutive years, ranking #1 in 2012, 2013 and 2014. She has received similar awards from various publications and criticism from others.
9. Lady Gaga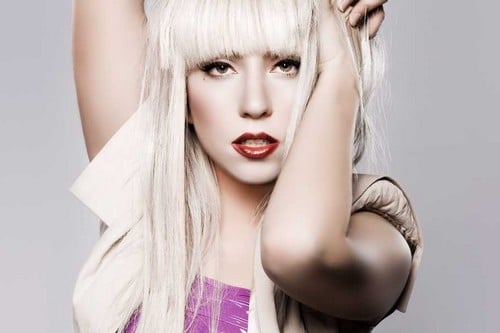 @ladygaga
A singer, songwriter, and actress known professionally as Lady Gaga comes at number 9 in the ranking of most powerful American women. Gaga finished second on Time's readers' poll of the most influential people of the past ten years, while in 2015, she was named Billboard's Woman of the Year. She is known for her philanthropic work and social activism, including LGBT rights and her own non-profit organization, the Born This Way Foundation, which focuses on promoting youth empowerment and combating bullying.
8. Indra Nooyi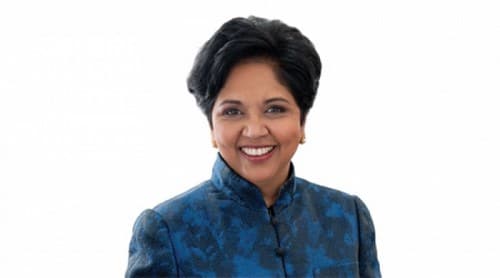 @IndraNooyi
PepsiCo CEO and Chairman Indra Nooyi has been ranked 8th amongst the most powerful American women. She is an India-born, naturalized American, business executive. She has consistently ranked among the World's 100 Most Powerful Women. In 2014, she was ranked 13 in the list of Forbes World's 100 most powerful women. Ranked 82nd most powerful woman in Fortune list 2016.
7. Oprah Winfrey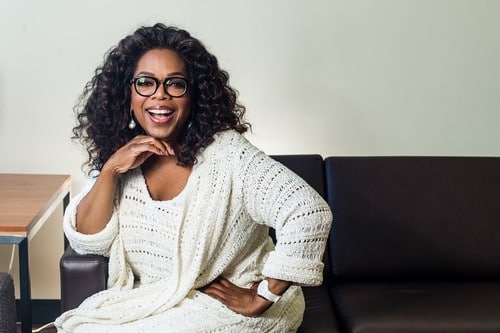 @Oprah
A media proprietor, talk show host, actress, producer, and philanthropist, Oprah Winfrey is at number seven amongst the most powerful American women. She is best known for her talk show The Oprah Winfrey Show, which was the highest-rated television program of its kind in history and was nationally syndicated from 1986 to 2011. Dubbed the "Queen of All Media", she has been ranked the richest African-American of the 21th century, the greatest black philanthropist in American history, and is currently North America's first and only multi-billionaire black person. Several assessments regard her as the most influential woman in the world.
6. Sheryl Sandberg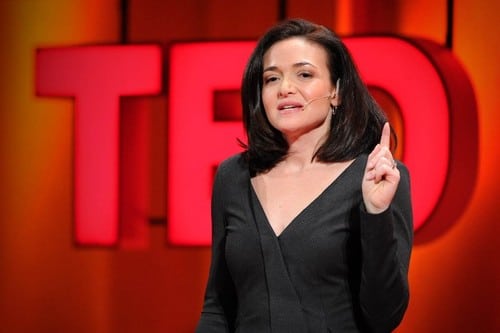 @sherylsandberg
An American technology executive, activist, and author, Sheryl Sandberg hold the sixth position in the most powerful American women ranking. She is the Chief Operating Officer of Facebook and founder of Leanin.org. Before she joined Facebook as its COO, Sandberg was Vice President of Global Online Sales and Operations at Google and was involved in launching Google's philanthropic arm Google.org. Before Google, Sandberg served as chief of staff for United States Secretary of the Treasury Lawrence Summers.
5. Janet Napolitano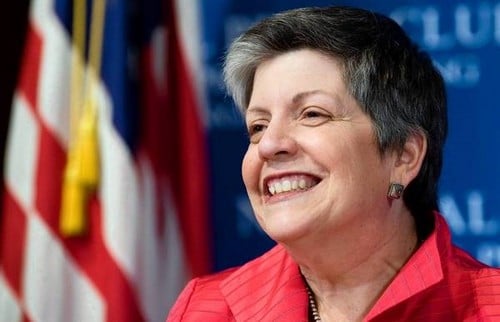 @janetnapolitano
A politician, lawyer, and university administrator, Janet Napolitano is at number 5 amongst the most powerful American women. She has served as the 21st Governor of Arizona from 2003 to 2009 and United States Secretary of Homeland Security from 2009 to 2013, under President Barack Obama. She has been president of the University of California system since September 2013, shortly after she resigned as Secretary of Homeland Security.
4. Michelle Obama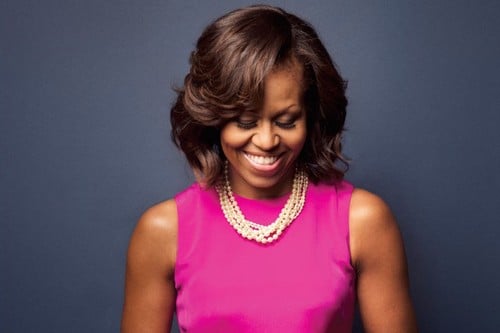 @MichelleObama
First Lady Michelle LaVaughn Robinson Obama is at number 4 in the ranking of most powerful American women. She is a lawyer, writer, and the wife of the 44th and current President, Barack Obama. She is the first African-American First Lady of the United States. Through her four main initiatives, she has become a role model for women and an advocate for healthy families, service members and their families, higher education, and international adolescent girls education. (whitehouse.gov)
3. Jill Abramson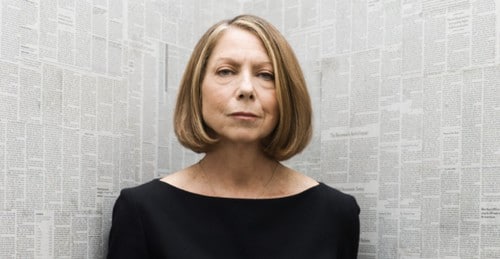 @JillAbramson
An author and journalist best known as the former executive editor of The New York Times, Jill Abramson is at number three in the ranking. She is visiting lecturer in the English department at Harvard University and a journalist who spent the last 17 years in the most senior editorial positions at the New York Times, where she was the first woman to serve as Washington bureau chief, managing editor and executive editor. In March 2016 she was hired as a political columnist for Guardian US. She was ranked number five on Forbes list of most powerful women. She was also named as one of the 500 most powerful people in the world by Foreign Policy. (theguardian.com)
2. Melinda Gates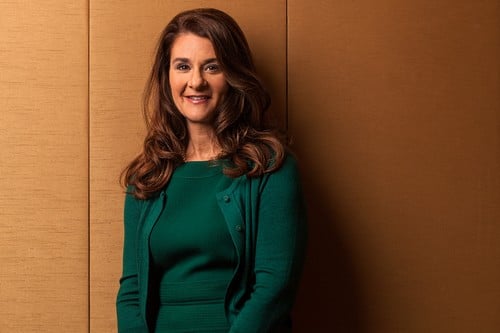 @melindagates
A businesswoman and philanthropist. Melinda Gates comes second on the most powerful American women ranking. She is co-chair of the Bill & Melinda Gates Foundation. Along with Bill, she shapes and approves the foundation's strategies, reviews results, and sets the overall direction of the organization. She worked at Microsoft, where she was project manager for Microsoft Bob, Microsoft Encarta and Expedia. (gatesfoundation.org)
1. Hillary Clinton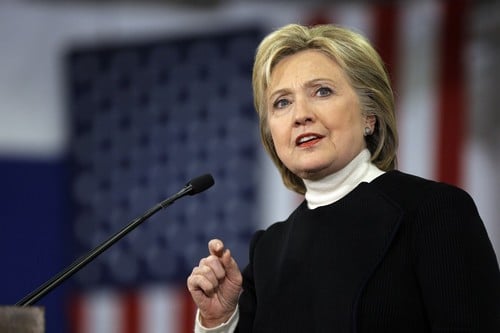 @HillaryClinton
Hillary Clinton top the ranking of most powerful American women. The Democratic Party nominee for President of the United States in the 2016 election. She served as the 67th United States Secretary of State from 2009 to 2013, the junior United States Senator representing New York from 2001 to 2009, First Lady of the United States during the presidency of her husband Bill Clinton from 1993 to 2001, and First Lady of Arkansas during his governorship from 1979 to 1981 and again from 1983 to 1992.
Top 10 Most Powerful American Women
Hillary Clinton
Melinda Gates
Jill Abramson
Michelle Obama
Janet Napolitano
Sheryl Sandberg
Oprah Winfrey
Indra Nooyi
Lady Gaga
Virginia Rometty