Neon colours are in trend now a days. Our Bollywood divas are in a fashion parade as always to show their neon collections. From Madhuri Dixit to Alia Bhatt, everyone seemed too serious about adding neon theme into their daily life. Our cameras have caught them wearing neons in award shows, parties and every in casual wear. Some of the pictures are given below.
Top 10 Bollywood Actresses in Neon
10. Yami Gautam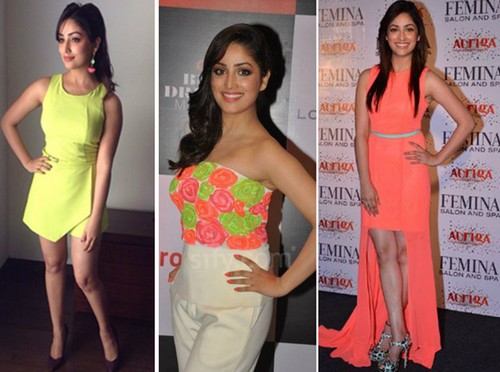 She is no doubt looking very comfortable in neons. But I think she is just looking awesome in the orange pinkish neon dress than any other.
9. Sunny Leone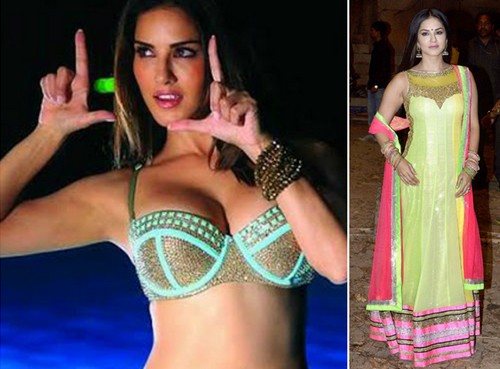 Our famous baby doll girl flauting her assests in neon sky blue bikini style Bra in a stage show where she is looking extraordinarily feminine. On the other hand, in ethnic wear also, she is looking comfortable.
8. Priyanka Chopra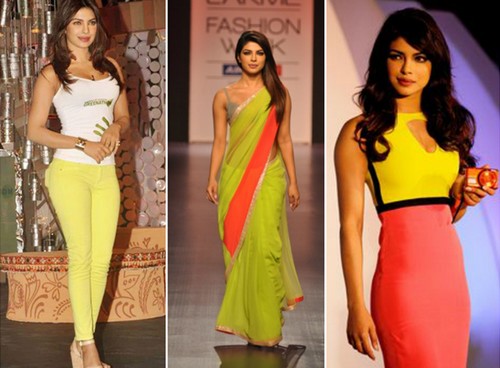 Her hourglass body is perfect for wearing any clothes. And thus, she looks good in neons irrespective of western or ethnic wear.
7. Sonam Kapoor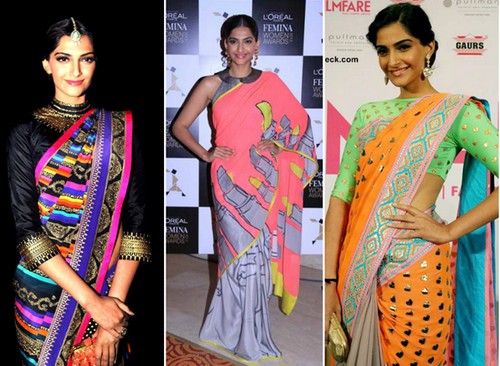 Being a Fashionita, she will be doing experiments with neons was known to us. But I guess, she looks far better in non-neons.
6. Chittrangada Singh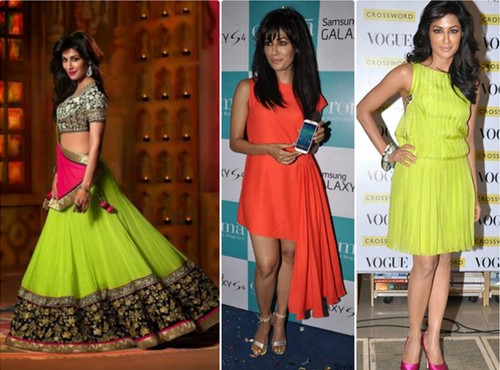 The neon orage look is best for chitrangada as shown above. Another noticeable thing is her neon pink sandle at the extreme left picture.
5. Deepika Padukone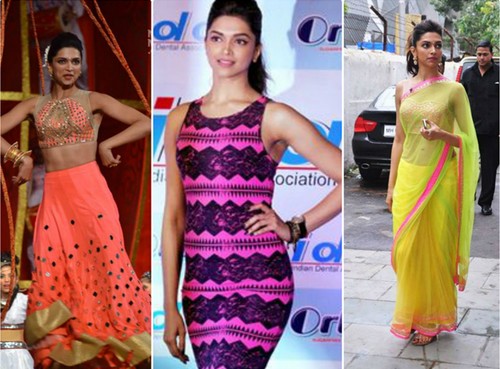 4. Alia Bhatt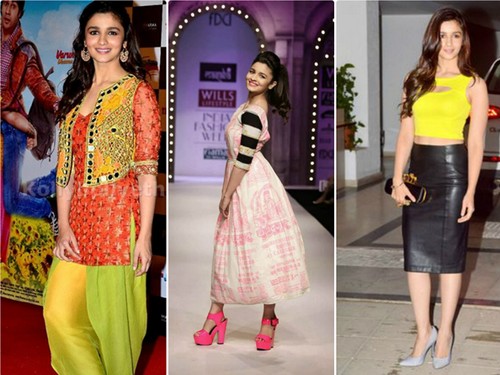 She is bubbly, she is cute, but she look superb hot in neons, no doubt. She wore neon pink heels in India Fashion Week ramp.
3. Kareena Kapoor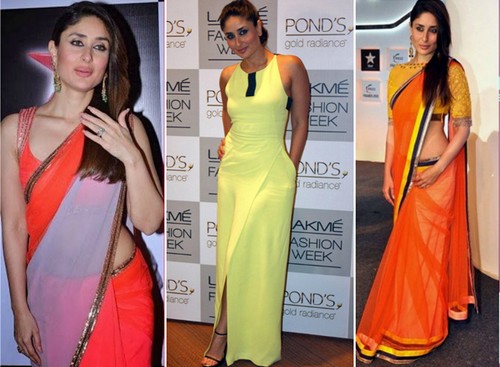 Kareena Kapoor Khan is one of the actresses who has a great fashion sense. Her dressing sense is commentable because she chose to wear correct neon shades for her.
2. Malaika Arora

On number two, Badnaami Munni showcasing her neon yellow poined bellies with casual wears. She looks too good in the neon pink and orange saree. And she drapped it well.
1. Madhuri Dixit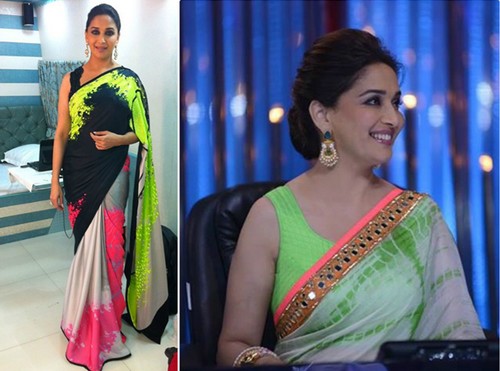 The Bollywood Queen, The Dancing Diva, The Ultimate Beauty Madhuri Dixit wore both the neon sarees at the set of Jhalak Dikhla Ja where she used to be one of the judges along with K.Jo.
List Created By; Pritha ghosh