We all know about their beauty, the gorgeousness so far very well. I am talking about our dearest bollywood actresses. They are spotted in public appearances top to bottom comfortably dressed up. Another thing they do before stepping out of their house. That is MAKEUP. Yes, they like it so much. Even I believe, they like having make up on their face than any other women in this earth. But, as always, exception happens. Sometimes, they show their bare faces to the camera. It is another matter that do they look good or bad in bare faces. Before getting into any conclusion, just go through the following pictures of Bollywood actresses without makeup.
TOP Bollywood Actresses without Makeup
10. Rakhi Sawant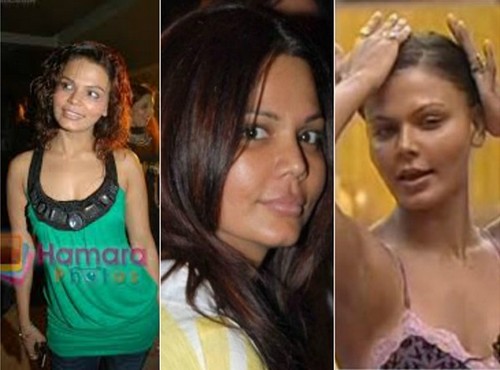 She is hot. That I must agree. But it is horrible to see her without make up. And day by day she is getting more and more surgeries done to get a good skin which is making her more intolerable.
9. Sushmita Sen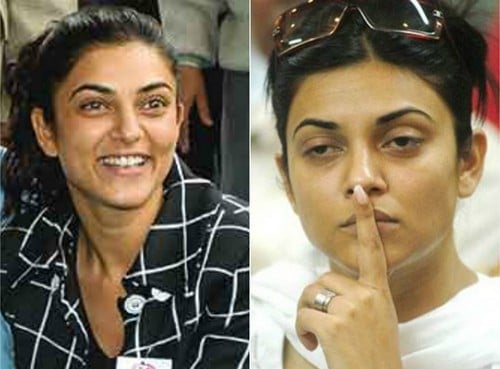 The bong beauty a.k.a. Miss Universe Sushmita sen does not look very bad at all without make up. She has a healthy skin which is enough to catch the attention.
8. Sonam Kapoor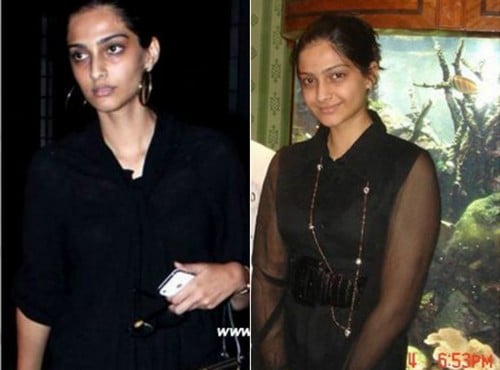 This High Fashioned girl looks different in makeup. But these pictures can reveal the amount of concealer she needs to cover her dark circles. See also; Top 10 Most Kissable Actresses of Bollywood.
7. Soha Ali Khan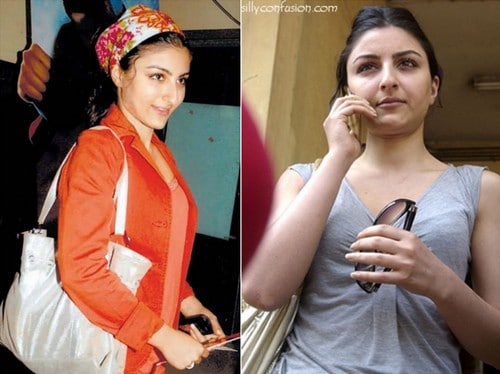 Newly married Soha looks perfect in the above pictures. Her skin is so fair and flawless. See also; Bollywood Actresses in Bikini: Hottest Top 20.
6. Karishma Kapoor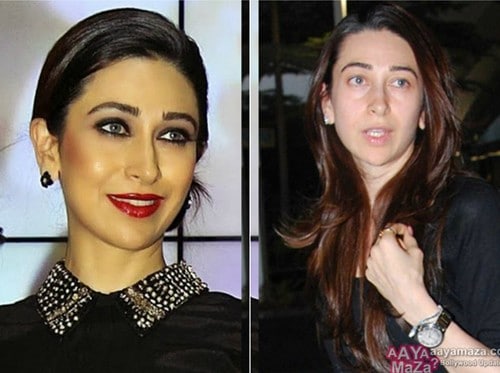 Can you see how much of grams she has added to her face to look good in the left picture? No doubt she looks great. But her without make up look is not so hit like the left one. See also; Hot LBD Looks of Bollywood Actresses!.
5. Huma Qureshi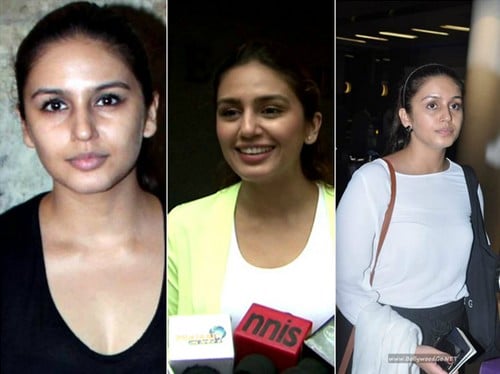 She is spotted without make up in various places. Probably she doesn't like having make-up too much. In the above pictures, she had been spotted with just a little gloss in her lips. See also; 10 Worst Appearances of Bollywood Actresses.
4. Parineeti Chopra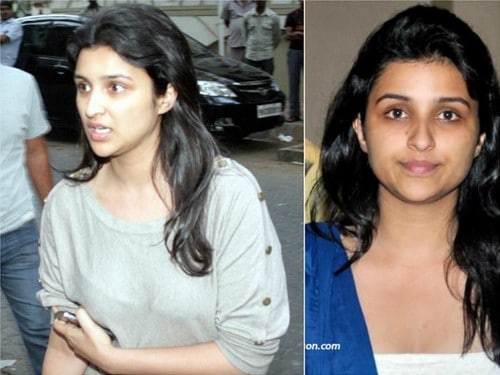 She has got dark circles, some flaws in her skin. But she is very confident to shoe her bare face even in movies. She has done an entire film without having make up for most of the scenes – "Hasee toh phase". See also; 10 Bollywood Celebrities with Exceptional Intelligence.
3. Malaika Arora Khan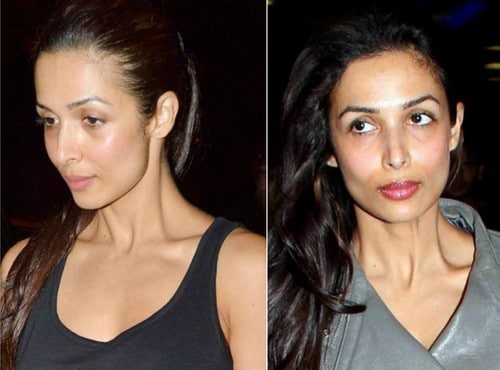 She follows strict diet for her perfect hourglass body. But her diet gave her a wonderful skin as a by product. She looks good even without make up. See also; 10 Bollywood Celebrities Who Were Pregnant Before Marriage.
2. Sonakshi Sinha

Sona is one of the little bulky actresses of Bollywood. But that does not affect her skin at all. She does not even have single acne in her face. She admitted many times that she keeps a distance from heavy makeup. See Also; Bollywood Actresses In Neon, Top 10.
1. Kareena Kapoor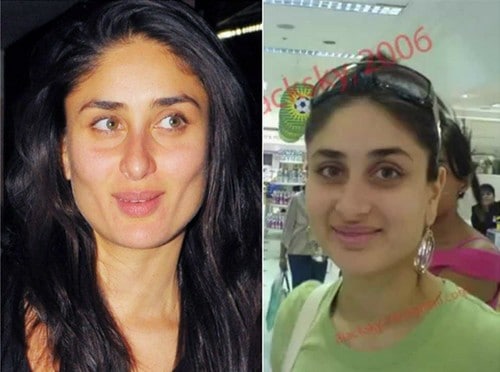 Bebo has a very very fair skin. But I think she looks better in makeup. Her 'without makeup' look is not so hit. May be a little kohl and gloss was badly needed. See also; 10 Sexy Kareena Kapoor Dresses You Must Check Out!.
List Created By; Pritha Ghosh