The hottest women in sports; Eugenie Bouchard, Maria Sharapova and Anna Kournikova come to mind. But what about hottest female newscasters/reporters? When you think of newscasters, sex appeal generally isn't something that crosses your mind. After all, the industry has been dominated for decades by many frumpy middle-aged men. But why does anyone need to cite originality as a reason to look at hot women? When it comes to reporting the news, the hot newscasters deliver the goods. The hottest women news anchors add some appeal to boring new stories.
Top 10 of the hottest women news anchors: Most beautiful female news anchors.
10. Katie Linendoll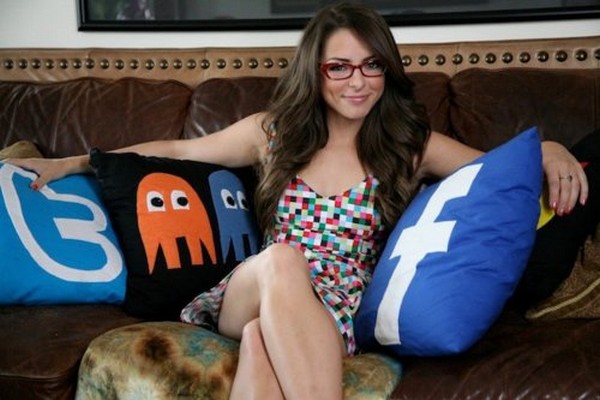 Perfect subtle start to a great list 'Hottest Women News Anchors. This hot sports-tech expert appears on segments for CNN, SpikeTV, ESPN, ESPN.com and ESPN The Magazine. She is a regular contributor to the CBS Early Show, CNN Newsroom and The Nate Berkus Show. She was the co-host of the A&E reality series We Mean Business and a frequent host on HSN where she would often appear to sell electronics and technology related items.
9. Susan Li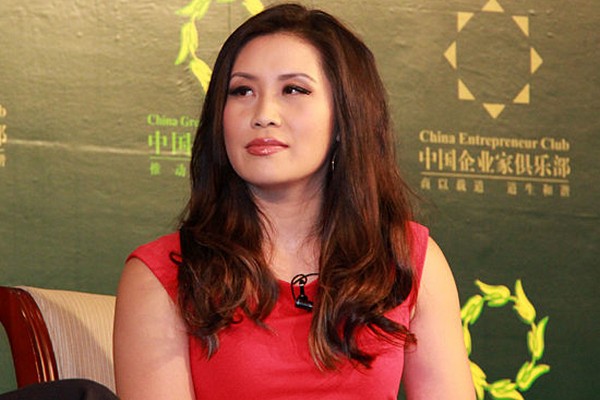 Susan Li is a Canadian journalist who co-hosts the CNBC flagship morning news program Squawk Box from Hong Kong and on location throughout Asia and Europe. She previously hosted Bloomberg Television's First Up morning business show. She is very popular news anchor in all over the world. In the list of top 10 hottest women news anchors, she deserved at the 9th place.
8. Robin Meade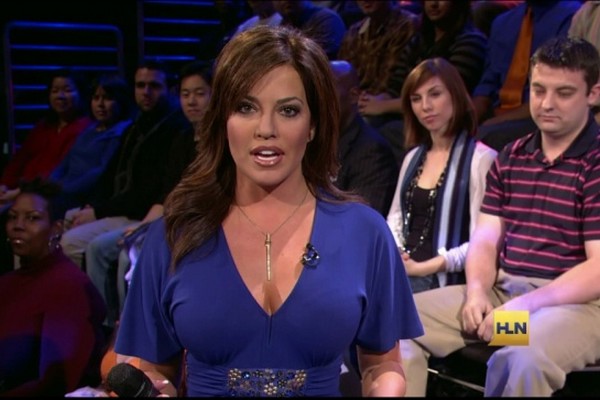 At No. 8 amongst the hottest women news anchors is the former Miss Ohio Robin Meade. She is the lead news anchor for HLN's morning show Morning Express with Robin Meade. She has won a regional Emmy Award. She also released a country music album in 2011 and a second one in 2013.
7. Lara Logan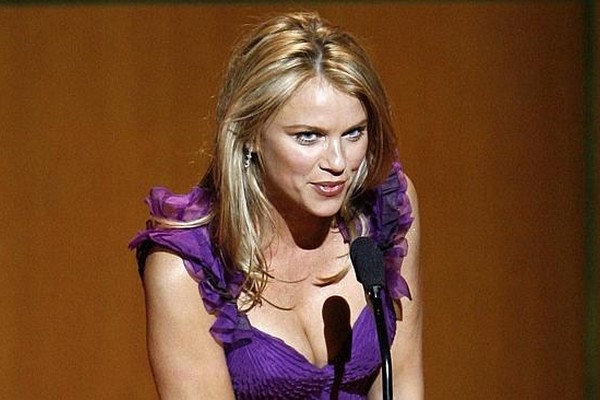 A native of South Africa, Lara is now a sexy chief foreign affairs correspondent for CBS News and a correspondent for CBS's 60 Minutes. Her bold, award-winning reporting from war zones has earned her a prominent spot among the world's best foreign correspondents. She is the co-host of the CBS News special broadcast Person to Person. She hold the 7th place on our list of hottest women news anchors.
6. Amanda Drury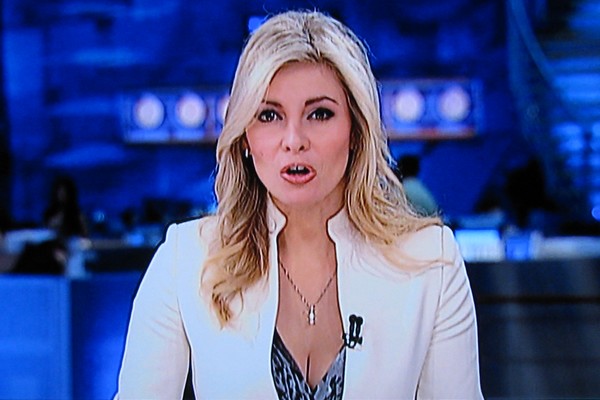 Mandy is originally from Australia and one of the hottest women news anchors for CNBC, hosting finance and business programming from New York. She makes business news more than entertaining to watch, and it has been rumored in the past that CNBC told her to cut down on the cleavage. She is the co-host of Street Signs and has appeared on other various CNBC shows as an expert in finance and business.
5. Jenna Lee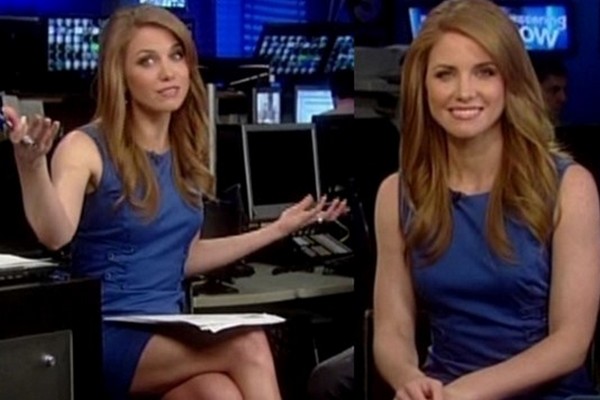 "My looks aren't going to help me explain mortgage-backed securities." -Jenna Lee
Jenna Lee is an American journalist and anchor on the Fox News Channel, where she co-hosts Happening Now with Jon Scott. Lee previously co-anchored Fox Business Network's early-morning business news program, Fox Business Morning, with Connell McShane. The very talented and hard working lee comes at No. 5 amongst the hottest women news anchors.
4. Samantha Ponder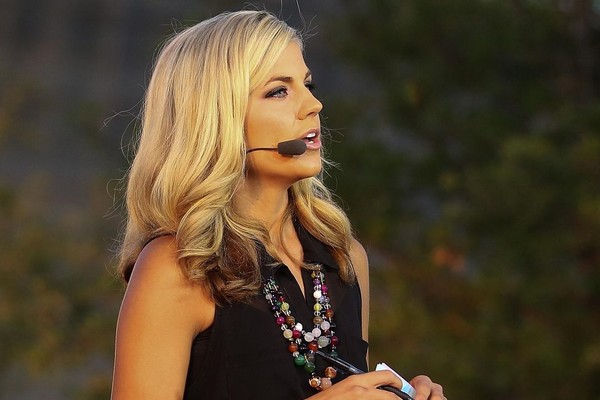 Samantha is an American sportscaster from Phoenix, Arizona who is currently a reporter/host for ESPN college football and basketball sideline reporter. Ponder is best known as the replacement for Erin Andrews in College Football reporting on ESPN, as well as co-host of the Saturday 9 AM ET edition on ESPNU. Christian Ponder is a lucky man to have been able to lock that down.
3. Erin Andrews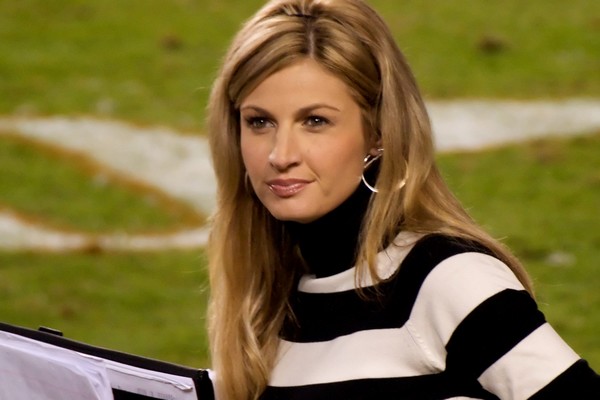 "I have never played a sport. I think that makes me more versatile as a reporter." – Erin Andrews
The gorgeous American sportscaster, journalist, television personality and former ESPN reporter hold the 3rd place amongst the hottest women news anchors. She currently hosts FOX College Football for Fox Sports, as well as Dancing with the Stars for ABC.
2. Courtney Friel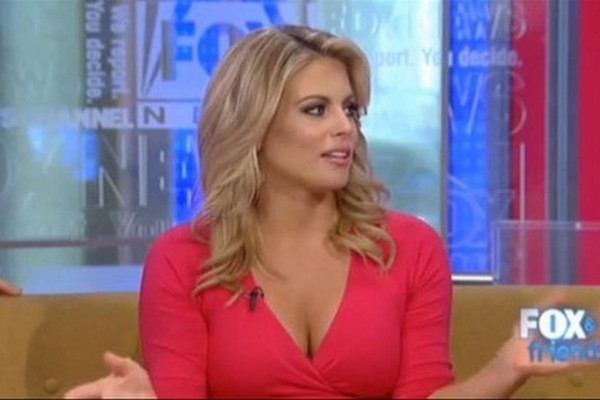 A natural combination of beauty and brains has helped Courtney Friel make a name for herself. She is one of the hottest women news anchors from America. She currently working for KTLA-TV in Los Angeles, California. She previously covered entertainment for KTTV/Fox 11 in Los Angeles as well as for Fox News Channel and other local stations.
1. Melissa Theuriau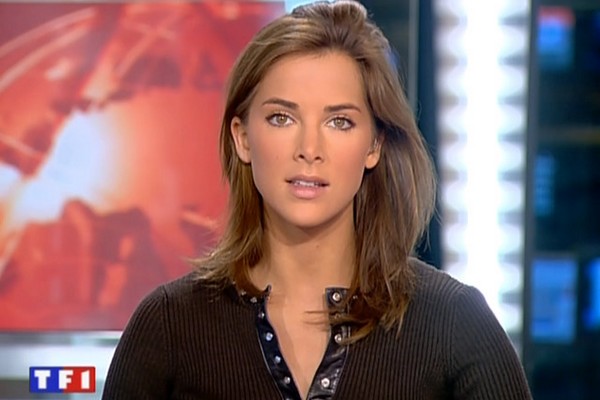 "My No. 1 fan is a lunatic who has monopolized my voice mail for many weeks!" – Melissa Theuriau
French newscaster Melissa Theuriau is one of the hottest women news anchors for M6. The Échirolles-born stunner is known for her stint as the editor in chief and host of Zone interdite, a hard-hitting weekly magazine show. She became an internet phenomenon when a compilation of her reading news was uploaded and newspapers voted her the world's 'most beautiful news reporter'.
Listed above are some of the best news anchors in the world. Beautiful as well as hottest female news anchors representing the world's big media. From Julie Banderas Fox News to Brooke Baldwin CNN, they are some of the finest female news anchors in world.
Who is the highest paid female news anchor?
Who is the most famous news anchor?
How much do news anchors make?