In this day and age, finding work can be a bit of a task for people, leave alone finding an easy job that pays well. But with all the technology that exists today, it may not be that hard in securing one such job. Across the world, the youth are taking to the "out of the box" version of job hunting. In other words, they are no longer hunting but rather being hunted for their acquired skills. Now, it should be mentioned that these skills can basically be picked up at home in a matter of weeks via the internet which makes these jobs really simple yet extremely lucrative.
10 Easiest and Most Lucrative Jobs
10. Personal Exercise Trainer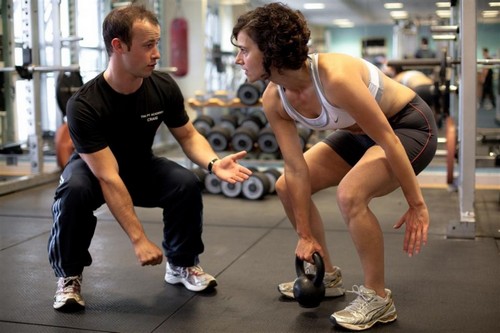 We start off the list in a healthy way and I don't just mean figuratively. A trainer at the gym can earn a pretty good $25,000 – $30,000 which is amazing for someone who doesn't really have any work to do. The trainer just sets a table and routine for the client and describes the exercises to the client. The rest is up to the client. Whether he o she follows the routine or not is not the concern of the trainer. He is basically paid to tell people what to do and what not to do.
9. Photography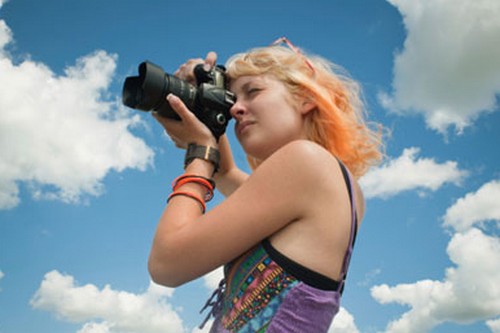 How many times have you walked passed a person on the street with a huge camera hanging around their necks and thought "this person must be getting paid well". Well, you thought right. Photographers get paid like money grows on trees. Before photographers had to do a course in the line and get certified in order for them to get paid properly. Nowadays, people just need to buy a good camera and the rest can be picked up online or at one of the many photography workshops around the area. These shutterbugs get paid a minimum of around $28,000 which is enough to make them smile and "say cheese".
8. Writing Songs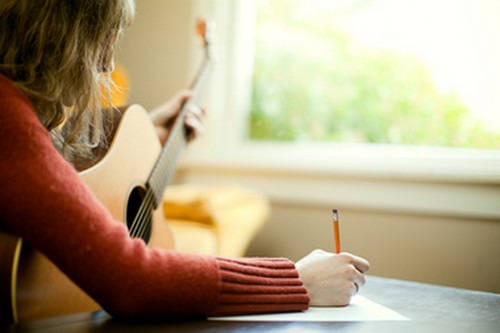 Did you know that most of the singers today don't even write their own songs or compose their own music? It is true. If you have the capabilities of melodically putting a song together, you could earn a good amount of money for a long, long time. Once you have got your perfected song in one piece, and a record company buys the rights from you, an artist could perform it. If your composition turns out to be a hit, you could earn royalties from that one song. These amounts could start at around $45,000 if selected by a proper institution.
7. Masseuse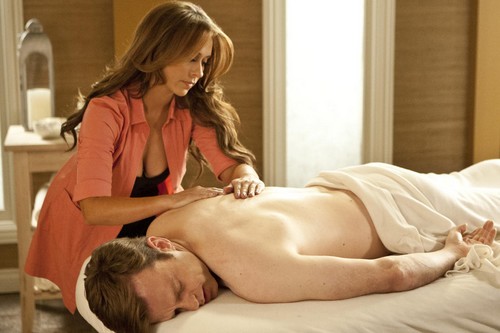 Remember Phoebe from F.R.I.E.N.D.S? The goofy massage therapist who never had much cash? Well, in real life it is quite the opposite actually. To get a license in massage therapy and become a professional masseuse, you have to get certified from a well known institute. Once you have that piece of paper in your grasp, there's no looking back. The job is soothing and comforting and it has to be because in order for a therapist to deal with a customer, they need to be as relaxed as possible. A certified and experienced masseuse can earn a salary from $50,000 and above. Not bad for rubbing someone's back huh?
6. Tour Guide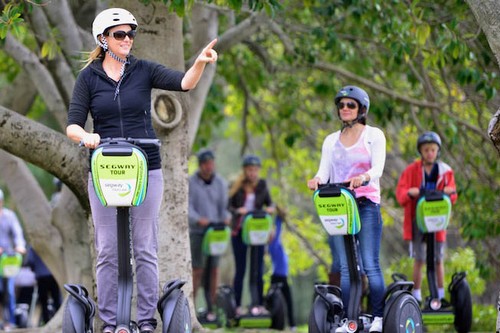 Have you ever been to any famous city or landmark and had a bunch of people crowd around you telling you to follow them for the best experience at a reasonable rate? (Ok, that didn't sound very nice). But anyway, what I was talking about was being a tour guide. Their job basically is show people around the most famous landmarks of the area and why they are so well known. Answer a few questions and point. That's it. If you are a person who loves to talk and interact with new people every day, this is the job for you. Really good guides get paid around $52,000 for their service which is really awesome for pointing and talking.
5. Operator of a Power Plant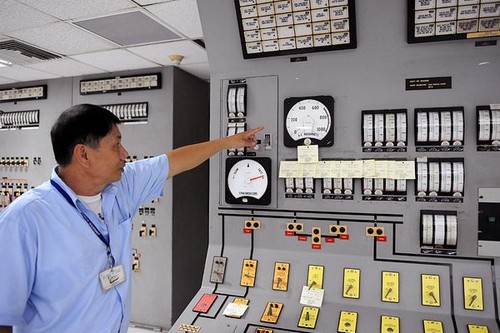 This job may not sound easy but all you need to think about is one thing and that is "if Homer Simpson can do it, so can I". A power plant operator basically does nothing apart from turns a few knobs now and then and turns on and off a few switches from time to time. Although the plant is responsible for generating and distributing electricity to millions of people, the machines do all the hard work. Alright, it isn't all that easy as the operators need to know a bit of science and math as well as get a diploma for this job which is why they get paid nearly $75,000. And here we wondered how Homer could afford to visit Moe's every night even though he had a wife, three kids and a dog.
4. Software Engineer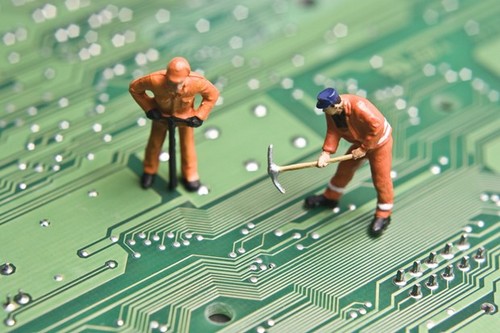 If you are not tech savvy or a computer geek, then please skip this job and move to the next one. But for those who are into the whole coding and decoding world, this is a dream come true. Creating software that can be used by the world at some point is something worth thinking about. You may not have many friends initially as you will be called names like "nerd" but once you create something unique, the sky is the limit. And this can all be done from your home on your computer. Take for example, Mark Zuckerberg and Facebook, or the creators of Candy Crush and Angry Birds. If you have it in you, you could be looking at a salary of around $80,000.
3. Artist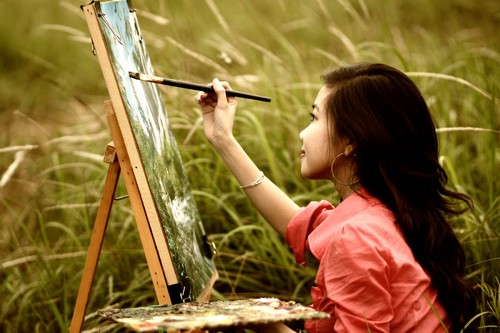 Art galleries are filled with paintings and sculptures that don't really make much sense to most of us. To us they look like garbage or like something a 1 year old child would do if he was left unattended in a paint shop. But for some enthusiasts, these creations are worth thousands and even millions. If you have an eye (or rather hand) for art, seize the opportunity to make big bucks because artists earn a minimum salary of around $100,000. So, put that brush to the canvas and draw up a 6-figure cheque.
2. Freelance Writing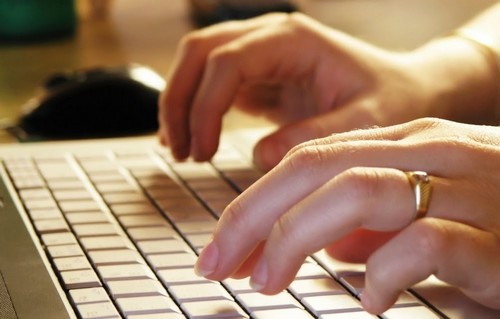 This is one of the worlds most sought after and most lucrative jobs in recent times with millions of "wannabe writers" popping up around the world. But if you truly have the gift of penmanship, then get on your computer and start writing because there is nothing more fulfilling that actually seeing your name at the end of an article which is read by millions of people. There are many online websites that actually pay a lot for hiring freelance writers who work from home at their leisure time. If your work is admired by readers, you could be on your way to making over $110,000. What more could you ask for when all you have to do is sit and do what you love from your home?
1. Optometrist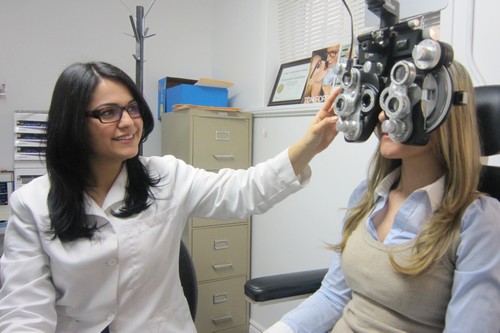 As we all know, doctors make a very healthy living. But what we don't know is that some of these doctors do not really do a lot of work for their weighty salaries. Enter the optometrist or as we know them, "the eye doctors". These, let's say "specialists"; examine our eyes using gadgets that tell them if anything is wrong or if everything is alright. They make us read alphabets that get smaller in size, to a point where no one but Superman could read it. Then they may throw in some contact lenses or spectacles for us to wear and that is it. When their job is done, these doctors take home a blinding $125,000 for telling us that we need glasses.