Madhuri Dixit Nene broke a million hearts when she married Dr Ram Nene and settled in the US. But the nation rejoiced when she made a comeback, first on our television screens as a dance reality show judge and now as a feisty, pink sari-clad woman in Gulaab Gang.
Her alleged rival in the '90s, Juhi Chawla also stars in this film. But over the years, what has remained constant with Madhuri is her natural beauty and her perfect smile which can light up a room!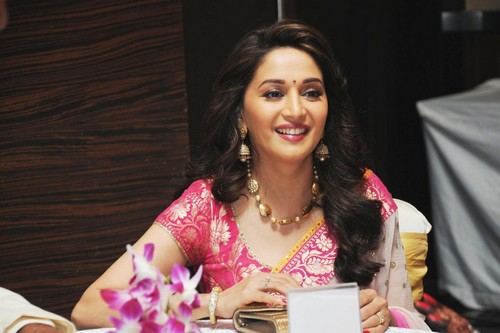 Madhuri started her Bollywood career in her teens, and today, at 55, she still remains the epitome of beauty. It makes one wonder what is her secret to looking so graceful and youthful even at this age. Here's what she does.
KISS – Keep it simple, stupid, is perhaps what's worked for Madhuri over decades. Whether it is living her life, her beauty or fitness routine, she has managed to steer clear of complications and live a simple yet enriching life.
Her beauty routine too consists of basics like moisturising, wearing minimal make-up and following a beauty ritual. In an interview with Filmfare magazine, the actress divulged, 'Every day I religiously wash my face with a cleanser and follow it up with a serum. Sometimes I use a toner depending on how my skin feels that day.
Olay has a good toner. I use that and follow it with a night cream. Just like I brush my teeth twice a day, I follow my regimen twice a day – morning and night.'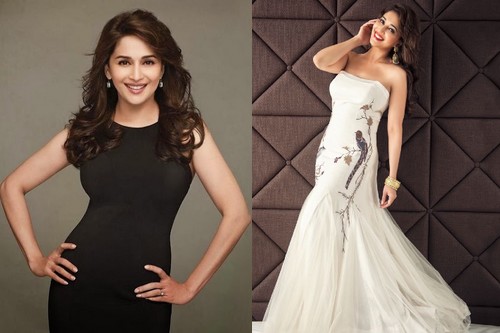 Madhuri is a believer of 'beauty lies in the eyes of the beholder' and thinks it is not just one's looks but complete personality that makes them beautiful. One should strive to look good always but with methods like enhancing their natural beauty by following a good diet and exercising.
Her passion for dance is not hidden and Madhuri admits that she feels her best when she dances. It even helps bring a glow to her face as it is a cardiovascular exercise.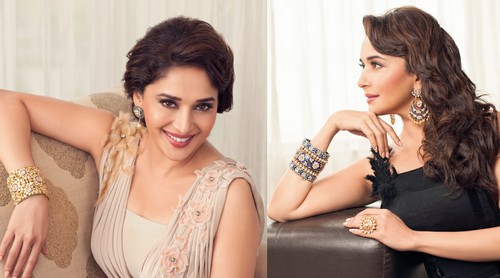 But beauty is not just one's skin, hair too plays a part. Keeping one's tresses in perfect condition can be difficult. Actresses are often exposed to harsh lights, hair styling products and tools and the pollution and rains further worsen one's hair.
To keep her mane healthy, Madhuri sticks to tried-and-tested methods like oiling her hair and then using a mild shampoo and home-made conditioner. She prefers to use a mixture of olive and castor oil and make conditioners using fruits, mayonnaise, etc.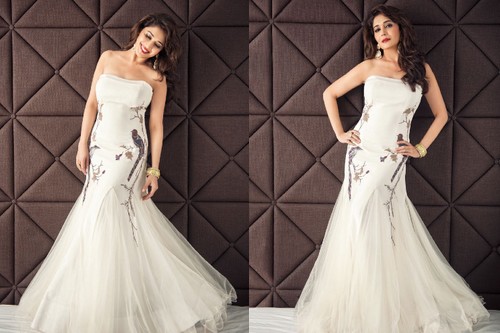 The dancing beauty is also a stickler for a healthy diet and workout regimen. She exercises six days in a week and eats a balanced diet. She also stays away from smoking and drinking and loves her beauty sleep.
This results in her looking fresh. Staying happy and thinking positive are also secrets of her everlasting beauty and dazzling smile.
Source: health.india.com