Here is a list of Top 10 Hottest Female Trainers in America. This list is according to the Shape Magazine's list of 50 hottest female trainers in America.
10. Jessi Kneeland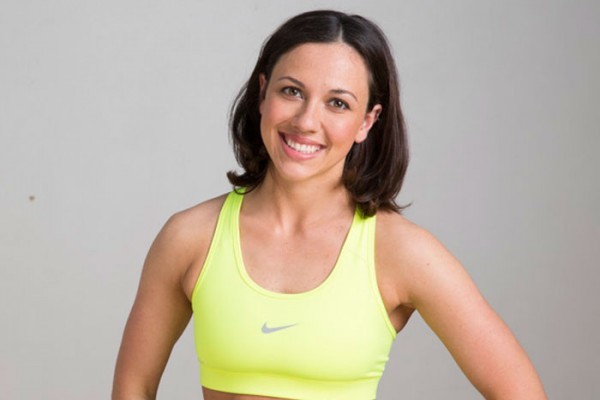 Relationship status: Single
Follow: @jessikneeland
To learn more: jessikneeland.com
"My name is Jessi. I'm a certified personal trainer, fitness expert, and blogger. I'm a NYC dweller, a lover of Scotch on the rocks, and I believe in the magic of birthdays and full moons. I rhyme often, I prefer savory to sweet, and I can't think of a better way to spend an afternoon than reading good fiction in the sunshine." – Jessi Kneeland
9. Ella Magers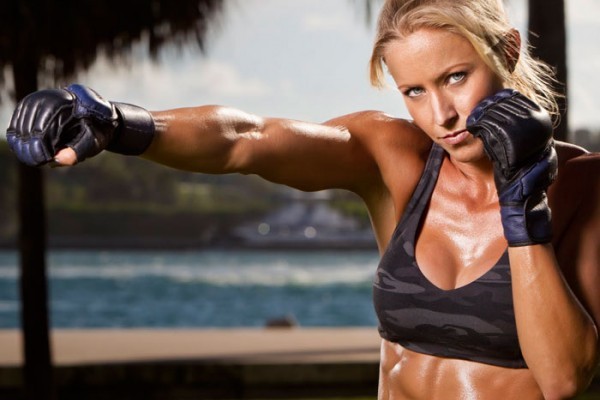 Follow: @sexyfitvegan
To learn more: sexyfitvegan.com
"I have created this space because my greatest passion is to share with you my knowledge and experiences, past and present, that have helped me attain a lifestyle that is not only compassionate and healthy, but also spicy and energizing!" – Ella Magers
8. Katherine Mason
Follow: @KatherineMason
To learn more: katherinemasonfitness.com
Katherine is a fitness instructor, personal trainer and nutrition and exercise consultant in New York City. She is also a model with the Fitness division of Wilhelmina Models NYC and Women 1 board of CGM Miami. Playing a number of sports growing up, Katherine has always identified herself as an athlete first and foremost. She was the girl who played soccer and football with the boys during recess and couldn't wait for PE class.
7. Astrid McGuire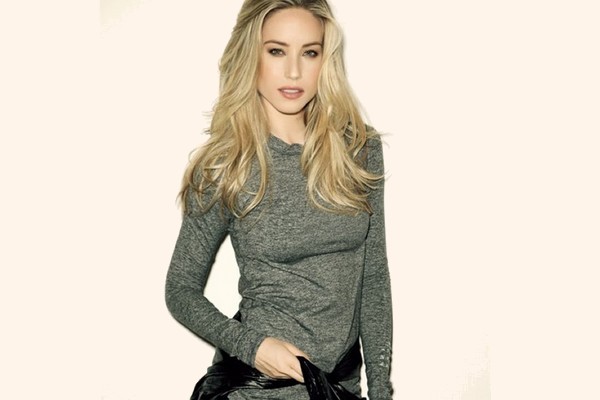 Follow: @AstridMcGuire
To learn more: astridswanmcguire.com
Astrid is a highly sought-after Los Angeles based personal trainer, fitness model and athlete, who is committed to helping people of various levels of fitness be their best, while looking good and feeling great.
6. Jaime McFaden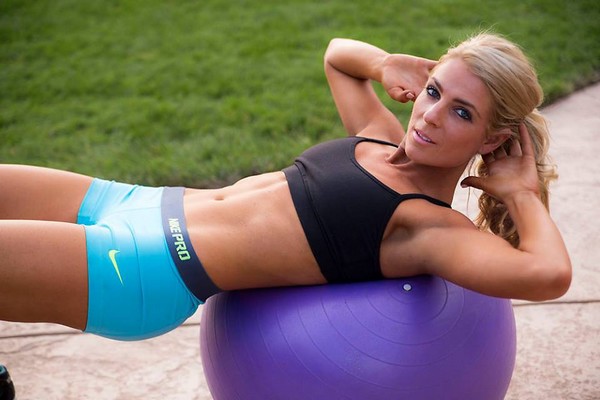 Follow: @Wheybyj
Facebook: Whey by J
To learn more: wheybyj.com
5. Jessica Smith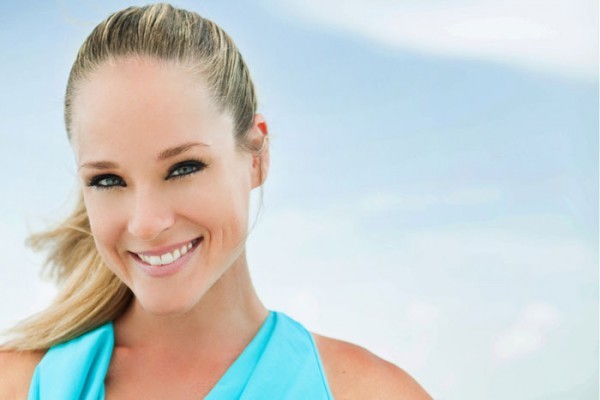 Follow: @jessicasmithtv
To learn more: jessicasmithtv.com
A certified wellcoach and fitness expert, Jessica has over 13 years of experience in the fitness industry in New York City, Los Angeles and Miami. She has starred in numerous best-selling DVDs and is currently the host of JESSICASMITHTV (named one of the best workout sites on the web by both Shape and Glamour Magazine) on YouTube.
4. Christina Jensen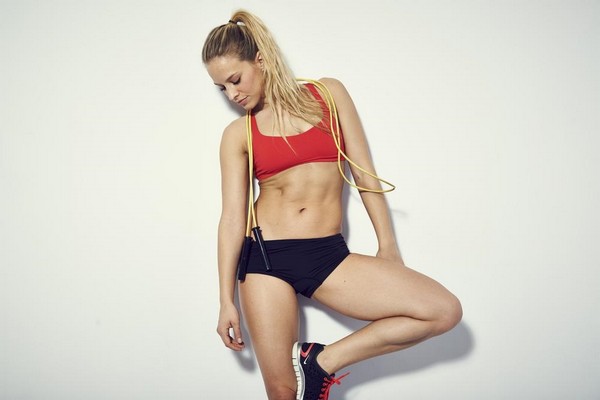 Follow: @TinaAJensen3
To learn more: christinaannjensen.com
Based in New York City, Christina currently works professionally in the dance, modeling, and acting industries. You may recognize her from Shaun T's latest hit, Focus T25 workout DVD's, The Radio City Rockettes, and the Olympic Chobani Yogurt commercial whom she worked along side director Peter Burg.
3. Jessica Matthews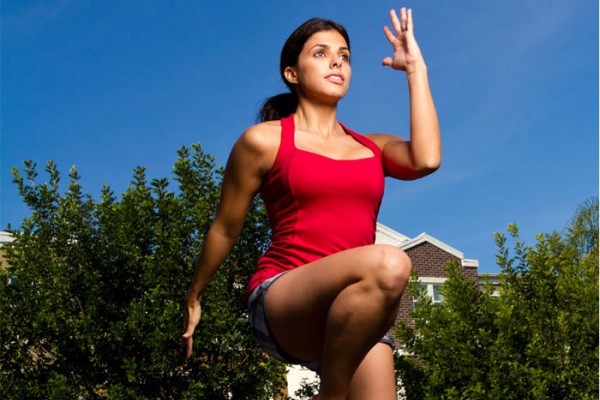 Follow: @fitexpertjess
Jessica Matthews is assistant professor of exercise science at Miramar College. As a leading fitness expert, writer, and educator, Jessica is a regular contributor to numerous publications including CNN, USA Today, and Oprah.com, and has a featured blog, "Fit For Life," on WeightWatchers.com.
2. Heidi Kristoffer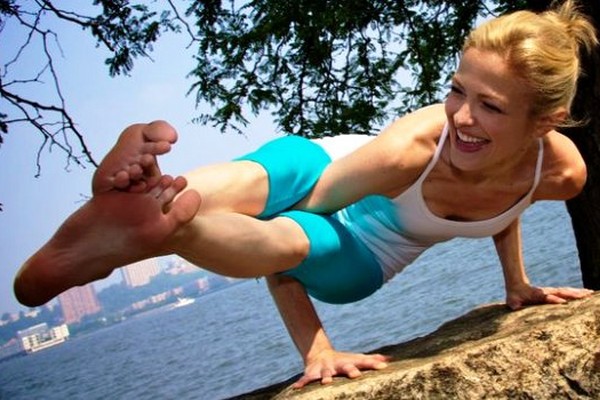 Follow: @heidikristoffer
To learn more: heidiyoga.com
Creator and producer of Microsoft's Bing Fitness Yoga, Heidi has a passion for yoga and sharing its many benefits that is impossible to miss. Rated one of the: Hottest Female Trainers in America 2014 by Shape Magazine, most inspiring yoga teachers in the world by DoYouYoga, and most popular instructors in NYC by RateYourBurn, Heidi has been featured as an expert on Veria Living Live and in numerous publications.
1. Natalie Uhling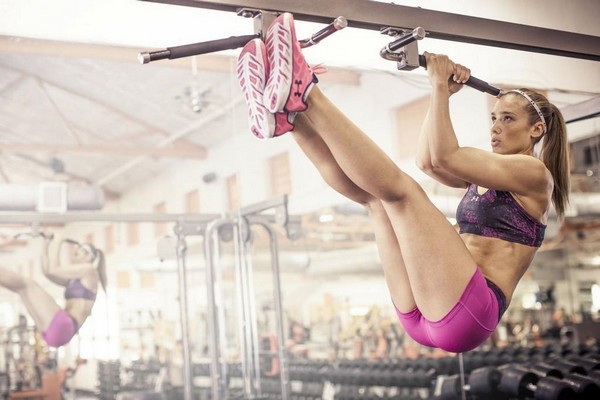 Follow: @natalieuhling
To learn more: natalieuhlingfitness.com
Natalie Uhling is a leading fitness instructor and entrepreneur shaping the lives of clients in New York City and across the country. Natalie promotes exercise and a healthy lifestyle as a fitness model and brand influencer, represented by United Talent Agency.