When we talk about a celebrity being trustworthy, we mean how reliable his brand value is. We don't know what a celebrity is like in their real life; we're only familiar with the celebrity brand they have cultivated in the industry. So, because most of us will never know how trustworthy a celebrity is in their real life, we don't trust them. Instead we trust their image. So, don't panic if you don't see a Kardashian or a Bieber in this list.
Read on as we're going to rank the top ten most trustworthy celebrities, going from least trustworthy to most trustworthy.
10. Michael J. Fox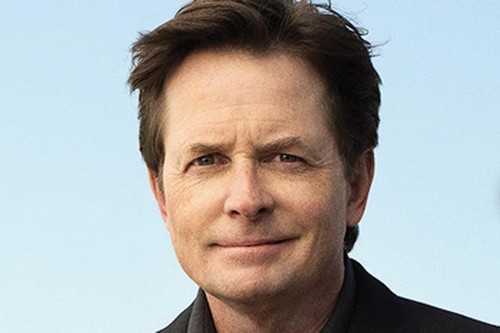 The Back to the Future star held the top spot as the most trustworthy celebrity in 2013. However he was diagnosed with Parkinson's disease in 1991 and retired from acting in 2000. He then went ahead and started a Michael J. Fox Foundation and succeeded in becoming a leading advocate towards finding a cure for Parkinson's disease. As he returned to TV in 2013 with a show called the Michael J. Fox Show based on the actor's life and his struggles with the disease, the show didn't do so good and had to be pulled from NBC's lineup.
9. Meryl Streep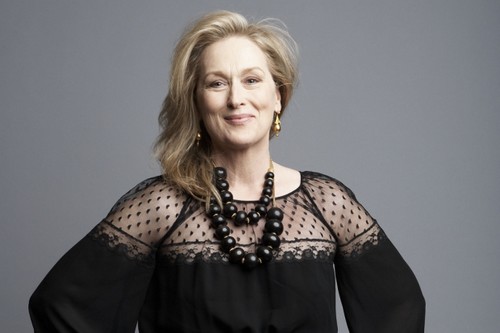 To start with, Meryl Steep has 18 Academy Awards nominations, which is the most for any actor, male or female. The three time Academy Award winner has been repeatedly being called the "best actress of her generation". She won the latest Academy award for her role in The Iron Lady as Margaret Thatcher and donated her fee from the movie to the National Women's History Museum. The fact that she's a very versatile actress and has never been involved in any salacious Hollywood scandal lands her in this list of most trustworthy celebrities.
8. Robin Roberts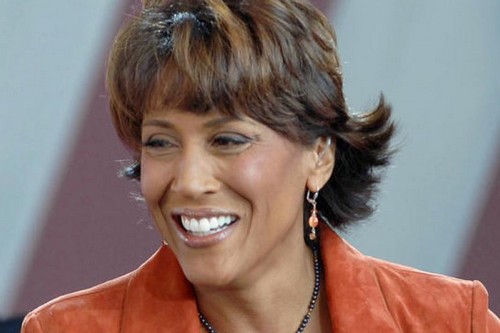 The co-host of Good Morning America has publicly battled Breast Cancer and Myelodysplastic Syndrome, a disease of the bone marrow and has the highest trustworthy score, more than anyone in this list. As more than 1000 Americans were asked which public figures have earned their confidence based on "Integrity, Character, Exceptional talent, drive to personal experience, internal moral compass, message, leadership and Honesty" by the Reader's Digest, Robin Roberts was ranked third with 56% of votes.
7. Mark Wahlberg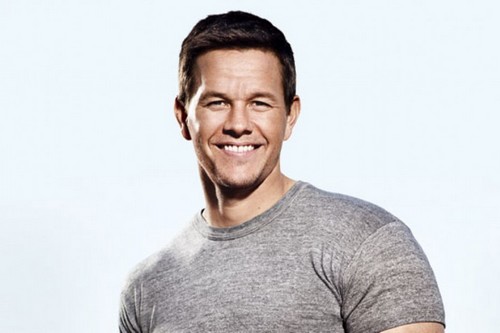 This actor had a rough start in his life. At 13, he faced a cocaine problem, when he reached 16, he was charged with attempted murder to which he plead guilty and was sentenced to 2 years in prison. Having such a rough and tumble past doesn't usually land you in the list of most trustworthy celebrities, but his regrets, redemptions, success as an actor and being such a family man earn him a spot in this list. The kind of person who has made mistakes, hit rock bottom, learned a lesson and then rose from nowhere makes a very trustworthy man. Mark has also been involved in many charitable works.
6. Jennifer Lawrence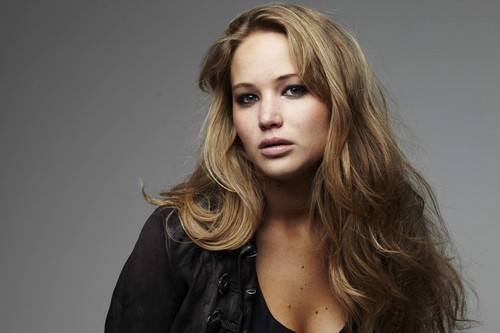 The actresses acting skills, her image as an It-girl and her comments in an interview with Barbara Walters like, "It should be illegal to call someone fat" definitely earn her a spot in this list of most trustworthy celebrities. After her role in The Hunger Games, she rose as the Hollywood's unsuspecting It-girl. Also the Oscar winning actress certainly seems trustworthy when it comes to taking a stand on social issues as she's been seen criticizing people who bash others based on their physical appearance. See also; Top 10 Most Beautiful American Actresses.
5. Matt Damon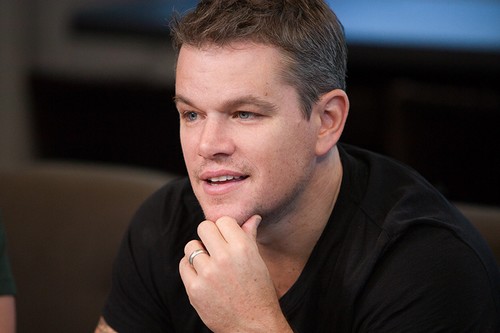 Being one of the top 40 highest grossing actors of all time, a reliable actor and a family man lands Matt Damon in this list. Launching his career in 1997 with the success of the movie Good Will Hunting with his childhood friend Ben Affleck as a co-writer, he earned commercial success with movies such as the Bourne trilogy, Saving Private Ryan, Syriana and The Departed. Being married for more than 10 years to Luciana Bozan Barroso and having three daughters make him quite a family man as well. He also founded the H20 Africa Foundation. So his deeds, his acting skills and his off-screen family life make him one of the most trustworthy celebrities.
4. Oprah Winfrey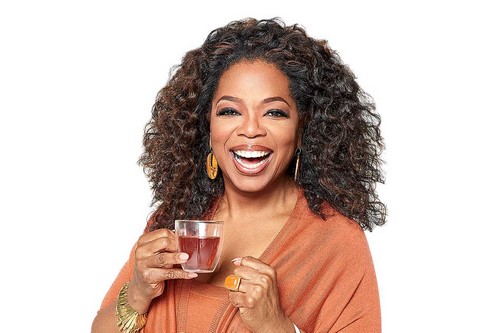 Being called," Arguably the world's most powerful woman" by CNN and Time Oprah Winfrey is definitely one of the most trustworthy celebrities there are. Repeatedly being called the most trusted celebrity has a lot to do with her clean and reliable image as the former talk show host. Her brand value being so trustworthy that she's called the "Queen of All Media". And as if that wasn't enough, she's also the greatest Black Philanthropist in American History.
3. Tom Hanks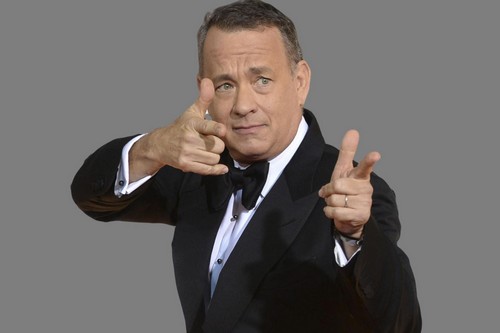 Having the "Mr. Nice Guy" image and having no scandals to his name, Tom Hanks ranks third in this list of most trustworthy Celebrities. The Academy Award Winning actor has earned this "Mr. Reliable" reputation through his nice- guy roles in movies such as Captain Philips.
2. Sandra Bullocks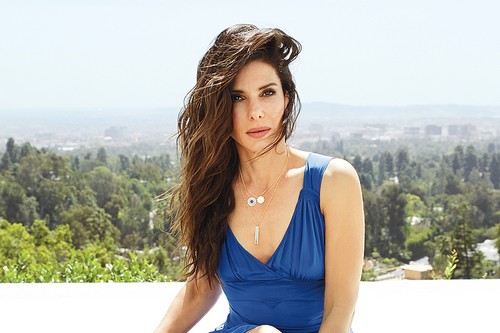 Her girl next door, likeable image and her kind, heartfelt words land at the mighty second position in this list of most trustworthy celebrities. Miss Congeniality also has an Oscar to her name for her role in Blind Side in 2010. While she was married to Jesse James, him being unfaithful to her with multiple women did quite a few rounds in the news. But this modest, America's sweetheart only used the scandal to boost her likability. You may also like to see; 2018's Most Beautiful Women in The World.
1. Morgan Freeman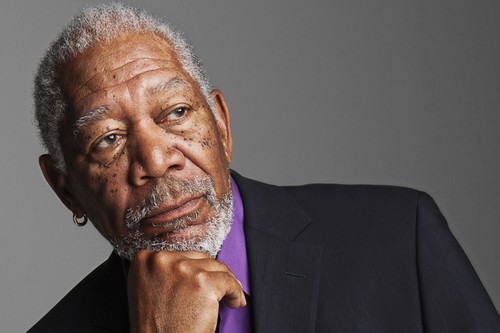 He is recognized as "The calm voice of reason". However he is so calm and reasonable that he played God in the movie Bruce Almighty and then reprised the role of creator in the movie Evan Almighty. His deep, soothing, melodic voice and the fact that he's never plays a Bad-guy on screen certainly makes him the most trustworthy actor in this list. Anyway an actor so self-deprecating is definitely trustworthy.
10 Most Trustworthy Celebrities in the World
Morgan Freeman
Sandra Bullocks
Tom Hanks
Oprah Winfrey
Matt Damon
Jennifer Lawrence
Mark Wahlberg
Robin Roberts
Meryl Streep
Michael J. Fox  _ Author – Apssra Mishra