This was our list of Indian actresses that have been popular for generations and are considered the Best Bollywood Actresses of All Time. Which of the below listed Bollywood actress is your favorite Who do you think deserves to be called as the greatest Indian actress of all time?
10 Best Bollywood Actresses of All Time.
10. Sharmila Tagore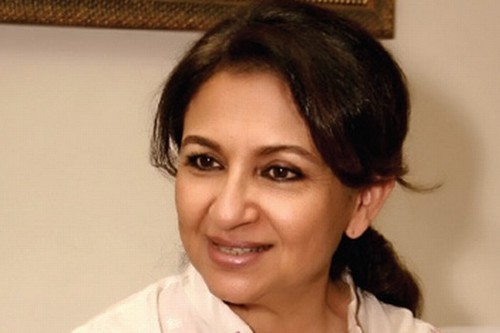 One of the Iconic Bollywood Actress Sharmila Tagore is at No. 10 in "10 Best Bollywood Actresses" list. She established herself as a popular Hindi film actress with Shakti Samanta's Kashmir Ki Kali with Shammi Kapoor in 1964. Samanta again cast her in many more hit films, notably An Evening in Paris (1967), again with Shammi, the first appearance in a bikini of an Indian actress which not only shocked conservative Indian audiences but also set off a wave of bikini-clad actresses carried forward by Parveen Babi, Zeenat Aman and Dimple Kapadia but established Tagore's role as somewhat of a sex symbol in Bollywood Wearing a bikini put her name in the Indian press as one of Bollywood's ten hottest actresses of all time.
She has won two National Film Awards and Filmfare Awards for her performances. She has led the Indian Film Censor Board from October 2004 till March 2011. Tagore is best remembered for her 9 films opposite Rajesh Khanna. (Wonderslist.com)
9. Rekha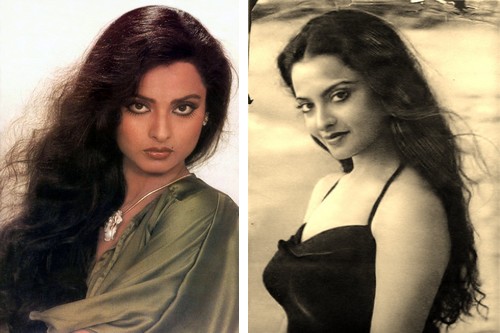 Nothing spells mysterious as the name Rekha does. Like Cleopatra or Marilyn Monroe, her mystique transcends boundaries. Even in her 50s she looks as radiant and sexy as ever while actresses in their 20s and 30s pale in comparison. A beauty that has only become pronounced with time, Rekha comes 9th on the list of 10 Best Bollywood Actresses of all time.
A killer mix of breathtaking glamour and exquisite expressions, the depth in her performances as a rape survivor in Ghar, heartbroken courtesan in Umrao Jaan, chirpy rebel in Khoobsurat, neglected wife in Ijaazat or ruthless businesswoman in Khiladiyon Ka Khiladi is unforgettable. Noted for her versatility and acknowledged as one of the finest actresses in Hindi cinema. (rediff.com)
She has won three Filmfare Awards, two for Best Actress and one for Best Supporting Actress, for her roles in Khubsoorat (1980), Khoon Bhari Maang (1988) and Khiladiyon Ka Khiladi (1996), respectively. Her portrayal of a classical courtesan in Umrao Jaan (1981) won her the National Film Award for Best Actress. Though her career has gone through certain periods of decline, she has reinvented herself numerous times and has been credited for her ability to sustain her status. In 2010, she was honoured with the Padma Shri by the Government of India.
8. Priyanka Chopra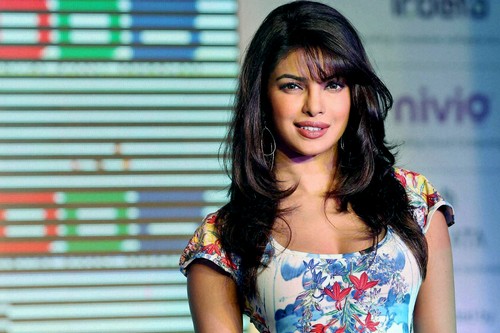 An actress and singer, and the winner of the Miss World pageant of 2000, Priyanka Chopra comes 8th in the list of 10 Best Bollywood Actresses of all time.
Through her film career, Chopra has become one of Bollywood's highest-paid actresses and one of the most popular and high-profile celebrities in India. She has received numerous accolades, including a National Film Award for Best Actress and Filmfare Awards in four categories.
7. Kajol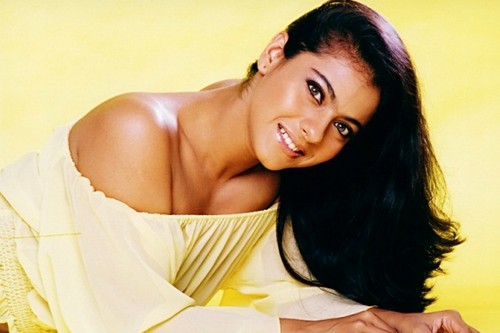 She might not be the most beautiful actress but she sure is one of the most talented ones. Kajol hold the 7th position in the list 10 Best Bollywood Actresses of all time.
Born to actress Tanuja and film director Shomu Mukherjee, Kajol made her acting debut with Bekhudi (1992) while still in school. She quit her studies to pursue acting, and had her first commercial success with the 1993 thriller Baazigar. She is really versatile as an actor and has played the tom-boyish, non-glamorous roles ( Kuch Kuch Hota Hai) with as much conviction as the demure & girly avatar in Dilwale Dulhania Le Jayenge. Her screen presence is such that she can give any mainstream actor a run for his money. No wonder she was the most popular leading lady to be cast opposite the King Khan. People went berserk whenever this duo was seen on the screen together.
She has received six Filmfare Awards from eleven nominations, and along with her late aunt Nutan, holds the record for most Best Actress wins at Filmfare, with five. In 2011, the Government of India awarded her with the Padma Shri.
6. Hema Malini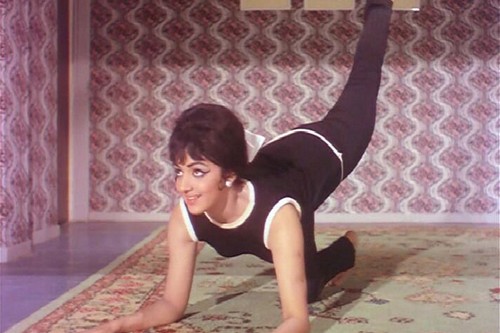 One of Hindi cinema's leading actresses, noted for both her comic and dramatic roles, her beauty, and her accomplished classical dancing – Hema Malini comes 6th in the list of 10 Best Bollywood Actresses of all time.
Malini is one of the most successful female film stars in the history of Indian cinema. Dream Girl of Bollywood, who has worked more than 150 films has longest spanned of having number one actress. She is the only actress who acted in each and every kind of role including "Hindu Mythological Goddesses". The trained Bharatnayam dancer can dance for 1 – 3 hours on stage being 50 + on stage.
During her career, she has been nominated 11 times for the Filmfare Award for Best Actress, of which she won once in 1972. In 2000, she was presented with the Filmfare Lifetime Achievement Award. In the same year, she was honoured with the Padma Shri by the Government of India.
5. Smita Patil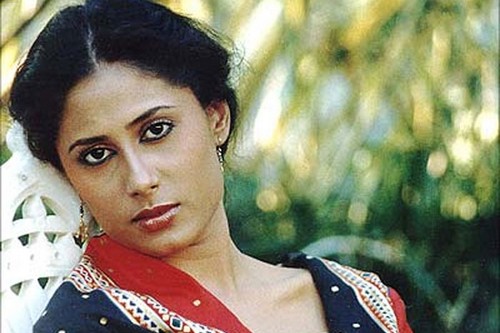 If anybody ever wants to learn acting, the late Smita Patil is the one to be idolised. She showed everyone what she had and others didn't. The immensely gifted Smita Patil's acclaim-filled career is studded with gems like Subah, Aakrosh, Mirch Masala, Mandi, Bhumika, Manthan and Arth.
Though it was her work in meaningful, issue-based subjects that got raved about, she proved to be equally adept in mainstream fare like Namak Halal, Shakti, Aakhir Kyon and Waaris. She hold the fifth position in the list 10 Best Bollywood Actresses of all time.
Patil was married to actor Raj Babbar. She died on 13 December 1986 at the age of 31 due to childbirth complications. Over ten of her films were released after her death. Her son Prateik Babbar is a film actor who made his debut in 2008.
4. SriDevi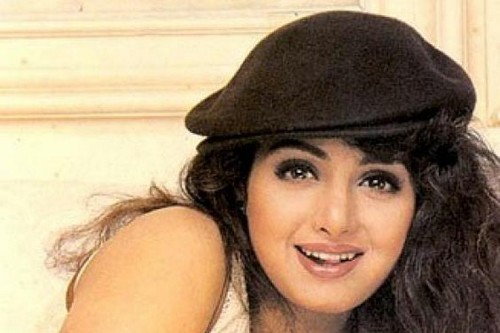 Sridevi, or Bollywood's 'Chandni', comes fourth in the list of 10 Best Bollywood Actresses of all time. She was the supposed arch rival of Madhuri in the 90s and rightly so. She was the only one who could give her competition at the time. Sridevi along with Madhuri are the only actresses who was paid more than her male co stars. One of the best dancers, beauty personified. Till today she has played maximum number of women centric films.
Her sensational success ratio and malleable skin as an actress coupled with glamour-oozing fantasy combined to make hits in succession in films like Sadma, Mr India, Chandni, Chaalbaaz, Lamhe, Nagina and Khuda Gawah.
In 2012, Sridevi returned to films after a 15-year-long hiatus with English Vinglish and became the only actress in the history of Hindi Cinema to make a highly successful comeback. In 2013 Government of India awarded her Padma Shri, the fourth highest civilian honor. She was also voted 'India's Greatest Actress in 100 Years' in a CNN-IBN national poll conducted in 2013 on the occasion of the Centenary of Indian Cinema. In her career, Sridevi has won five Filmfare Awards including a Filmfare Special Award.
Sridevi died on February 24, 2018, Dubai, United Arab Emirates.
3. Nargis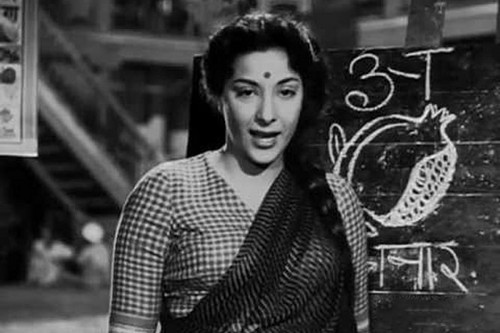 One of the greatest actresses in the history of Hindi cinema and the first lady of Indian cinema, Nargis comes third in the list of 10 Best Bollywood Actresses of all time.
She was the foundation of Raj Kapoor's cinematic fantasies. Without her, the RK banner wouldn't have been what it is today. Films like 'Shree 420', 'Awaara', 'Barsaat', 'Chori Chori' and 'Andaz' wouldn't be the classics they are without her.
One of her best-known roles was that of Radha in the Academy Award-nominated Mother India (1957), a performance that won her Best Actress trophy at the Filmfare Awards. In 1958, Nargis married her Mother India co-star, actor Sunil Dutt, and left the film industry. She would appear infrequently in films during the 60s. Some of her films of this period include the drama Raat Aur Din (1967), for which she got the inaugural National Film Award for Best Actress.
2. Madhubala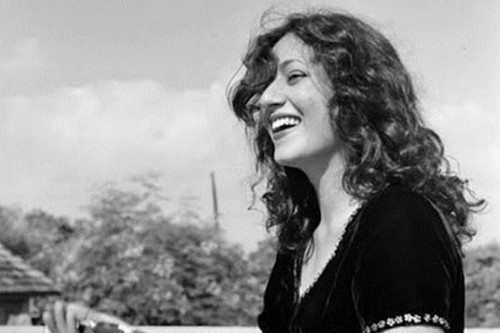 Beauty as an adjective is attributed to many but few like Madhubala emanate it in overwhelming proportions. A lot of actresses idolise her but none can come even close to the charm that this lady possessed. With her sensational beauty, she hold the second place in the list of 10 Best Bollywood Actresses of all time.
Her divine face and melting smile created nationwide hysteria. But the allure of Madhubala is not limited to her irresistible magnetism. It is her effortless ability to breathe life in the camera, which continues to be appreciated even four decades after her demise.
And it's not only her beauty that made headlines; she possessed some fine acting skills too. Be it as the fun-loving Madhu of Chalti Ka Naam Gaadi, morally scrupulous Anju in Amar or defiant courtesan in Mughal-E-Azam. Her song, Pyar kiya toh darna kya, from 'Mughal-e-Azam' is still immortalised in people's memories.
1. Madhuri Dixit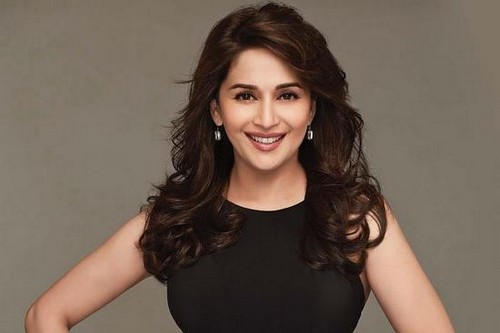 One of India's most beloved actresses, Madhuri Dixit top the list 10 Best Bollywood Actresses of all time. A leading actress of Bollywood in the 1980s, 1990s and early-2000s, Dixit has been praised by critics for her acting and dancing skills, and achieved mass popularity due to her physical beauty. No actress until Madhuri Dixit has had enjoyed such a heady hold on her audience. Many have emulated her since but found half the success.
Right from Mohini's Ek do teen phenomenon in Tezaab to the delicate adas of Chandramukhi in Devdas, Madhuri, of the million-dollar smile, of the radiant expressions, of the nimble, abandoned dance moves, is a complete package.
From embodying vulnerability in Parinda, strength in Mrityudand, romance in Hum Aapke Hain Kaun and M F Hussain's free-flowing inspiration in Gaja Gamini, her surreal charms are a yardstick for greatness.
She was awarded the Padma Shri, India's fourth-highest civilian award, 1 IIFA Best Actress Award, 4 Filmfare Best Actress Awards, 1 Filmfare Best Supporting Actress Award, Filmfare Special Award for completing 25 years in the Indian Film Industry. She has the record of receiving most nominations in the Filmfare Awards, with fourteen in the Best Actress category, and two nominations in the Best Supporting Actress category. In 2001, Forbes magazine listed out the top five most powerful Indian film stars, where Dixit was given the fifth rank.