Bollywood Bikini Babes of All Time – Top 15
Here's a look at the 15 of hottest Bollywood bikini babes who flaunt their bodies in 2 piece. There are many sensational and glamorous actresses in Bollywood, who take steps to make the industry more glamorous. Following are the top fifteen best bikini actresses of Bollywood of all time. The beautiful leading ladies, who are bold enough to rule the market of glamour with their hottest bodies and perfect curves. Enjoy the Best Bollywood Bikini Babes!
Sunny Leone Flaunted in Blue Bikini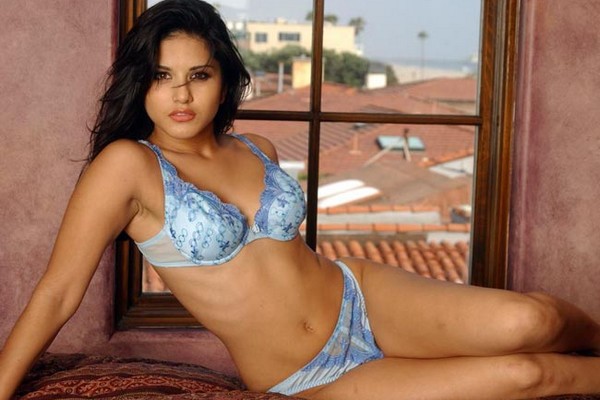 The gorgeous Sunny Leone poses in a two-piece bikini throughout her career. She heated up the screen with her raunchy character and outfits in Jism 2. She looked superhot in the two-piece.
Nargis Fakhri posing in bikini during a shoot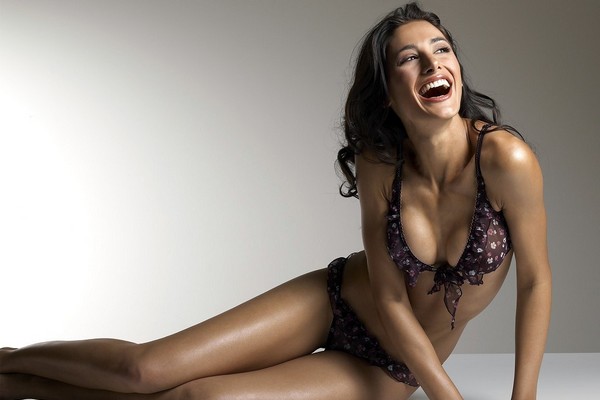 American model and actress, Nargis Fakhri has appeared on America's Next Top Model and made her Bollywood debut with the 2011 film Rockstar. She gained further success for her roles in Madras Cafe and Main Tera Hero. In above picture, Fakhri is all smiles while posing in bikini during a shoot.
Ameesha Patel Posing in Bikini from Race 2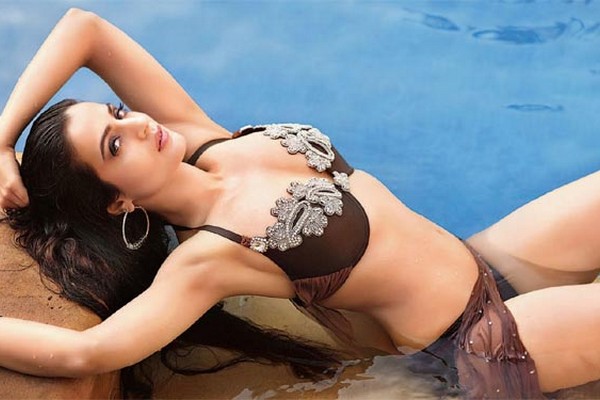 Ameesha Patel has a perfect body and she is never shy of flaunting it. In above photo, she flaunted her healthy assets from movie 'Race 2'. She had also bikini shoots for Print Ads for Glamstar sunglasses.
Alia Bhatt in Student Of The Year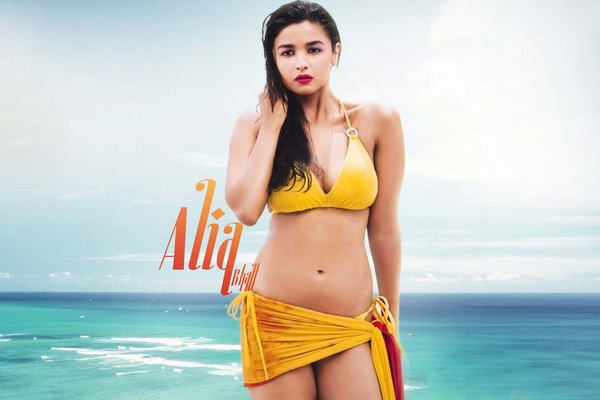 Bollywood's newbie Alia Bhatt showed her acting credentials in 'Student Of The Year' and not just that, Bhatt was not shy of sporting a bikini in her very first movie. Her bikini avatar has also proved that she is as hot as any other Bollywood babe. In fat, she carried the two-piece bikini very well.
Lara Dutta Sizzling Bikini from 'Blue'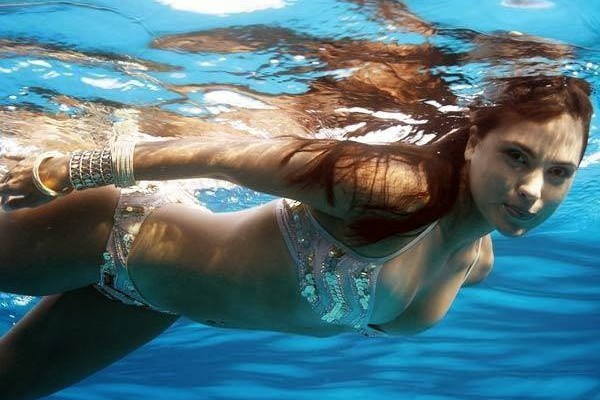 Lara Dutta never shied off in exhibiting her incredibly hot body. Dutta was quite often seen in tiny bikinis in Bollywood movies. In above photo, with a perfect body and sexy looks, Dutta flaunted her assets in sizzling bikini underwater in movie 'Blue'.
Kangana Ranaut Hot from Rascals!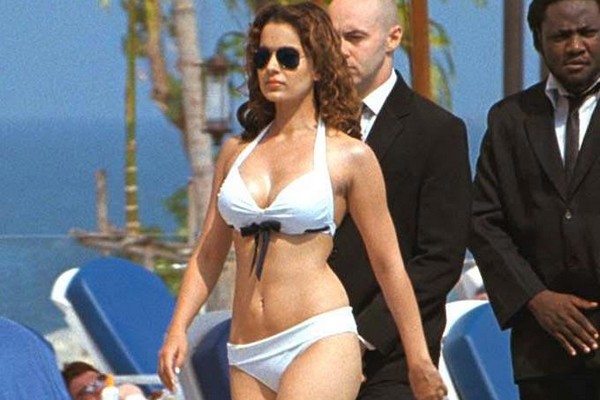 Kangana Ranaut showed off her fab shape in the immensely forgettable 'Rascals' (2011). Look how confidently she is carrying off that white bikini in the film Rascals!
Anushka Sharma's Slim and Trim Figure in Black Bikini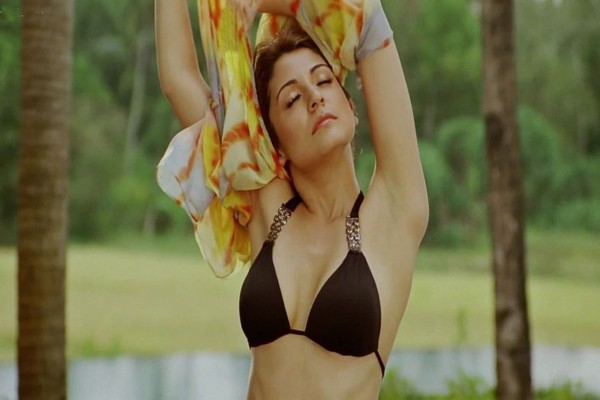 Actress Anushka Sharma slipped into the bikini twice through her career. Sharma's slim and trim figure was showed off in a hot bikini in 'Badmaash Company' and later in a sexy black number in 'Ladies vs Ricky Bahl'.
Hot Katrina Kaif Riding Horse in Sexy Bikini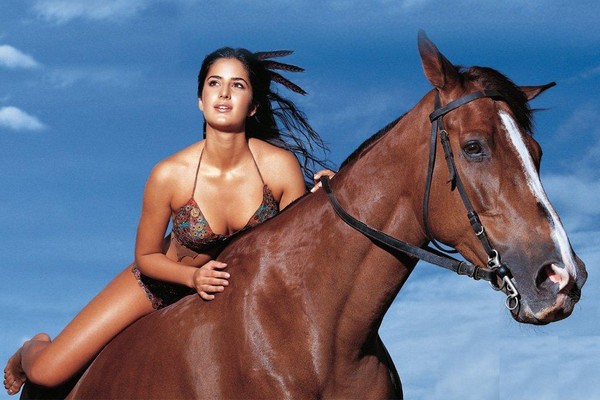 Cited in the media as one of India's most attractive celebrities, Katrina Kaif looks awesome in a bikini. Through her Bollywood career, Ktrina has donned the 2 piece a number of times. Check the stunning beauty in awesome bikini pose while horse riding.
Kareena Kapoor Sizzling in Bikini in 'Tashan'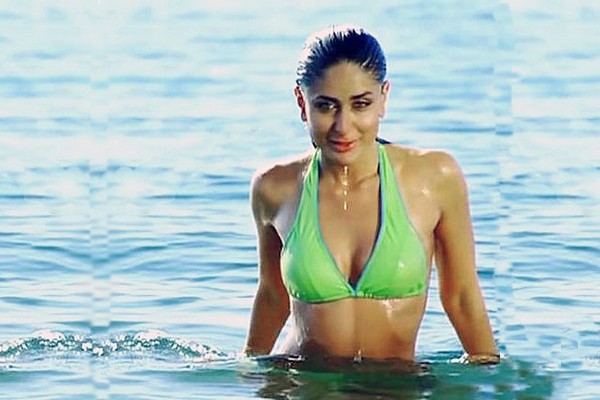 Super-sexy Kareena Kapoor, noted for playing a variety of characters in a range of film genres—from contemporary romantic comedies to crime dramas. She donned bikini for her movies Tashan and Kambakht Ishq. In above photo, with a perfect body and sensational looks, Bebo flaunted her assets in movie Tashan.
Deepika Padukone Dashingly Hot in Red Bikini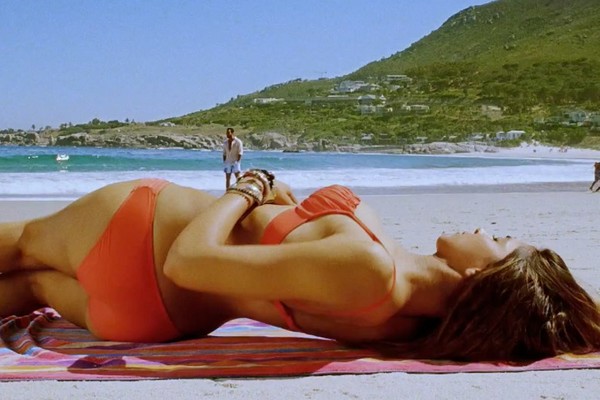 One of the most popular and attractive Indian celebrities, Deepika Padukone looks smashingly hot in red Bikini. We all recognise this sexy pose from Cocktail when she effortlessly showed off her hot body on the silver screen. As, red bikini is the latest 'in' thing that season and Padukone makes sure that it looks sexy on her.
Priyanka Chopra Sizzling in Bikini on Beach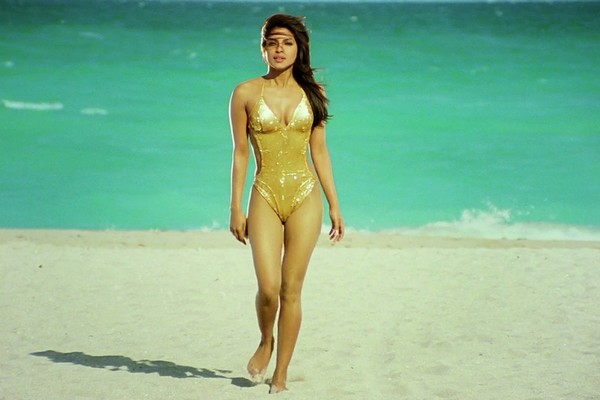 Priyanka Chopra, one of Bollywood's highest-paid actresses and one of the most popular celebrities in India. Through her successful film career, Chopra, who undoubtedly has one of the best bikini body in Bollywood, has donned the 2 piece a number of times. Chopra is surely very much capable of stealing the show with her perfect curves.
Madhuri Dixit in Blue Bikini in Tezaab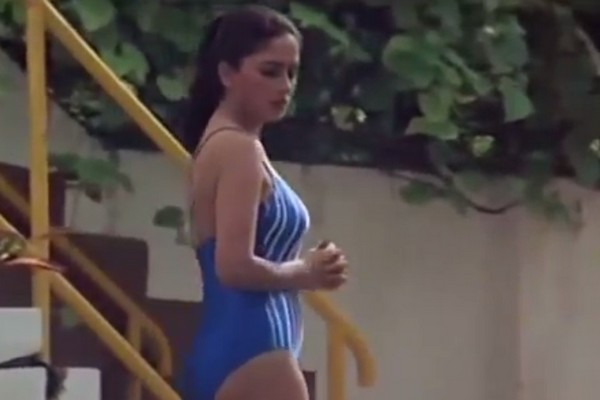 Bollywood's Queen Madhuri Dixit, one of Hindi cinema's leading actresses, acknowledged for several of her performances, her beauty, and her accomplished dancing. In above photo, with a perfect body and killer looks, Madhuri Dixit flaunted her assets in swimsuit in Tezaab. She also done the same job in movie Mujram and Pukaar.
Dimple Kapadia in Pink Bikini in Bobby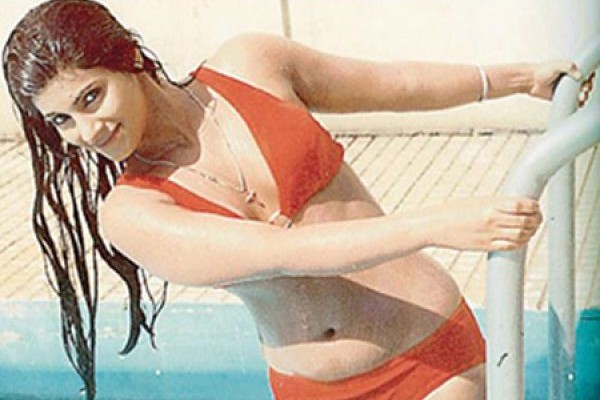 A national sex symbol, Dimple Kapadia stunned viewers when she walked out of a swimming pool in a red bikini in her debut film 'Bobby' . Kapadia was a young girl when she dropped her clothes and wore a bikini in Bobby (1973).
Parveen Babi Running out of the water in a bikini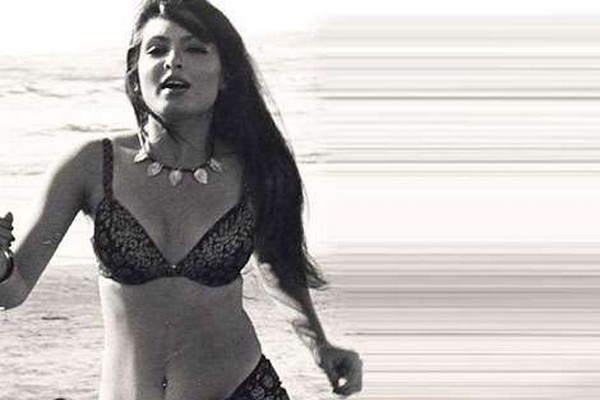 Parveen Babi is most remembered actress, specially for her glamorous roles alongside top heroes of the 1970s and early 1980s in blockbusters movies. In above pic, Parveen Babi running out of the water in a bikini flaunting her curves is a delight.
Zeenat Aman Sizzling in Bikini

The Supermodel and actress and the first South Asian woman to win the title "Miss Asia Pacific" in 1970. She has appeared in Hindi films during the 1970s and 80's. Zeenat Aman was probably the boldest yesteryear actress. She has brought the Western fashion and exposure in the Bollywood. Throughout her career she has been considered a sex symbol. In above photo, with a perfect body and killer looks, Zeenat Aman in a bikini is a sight in herself. She flaunted her assets in many movies.
Sharmila Tagore in Bikini for a Filmfare cover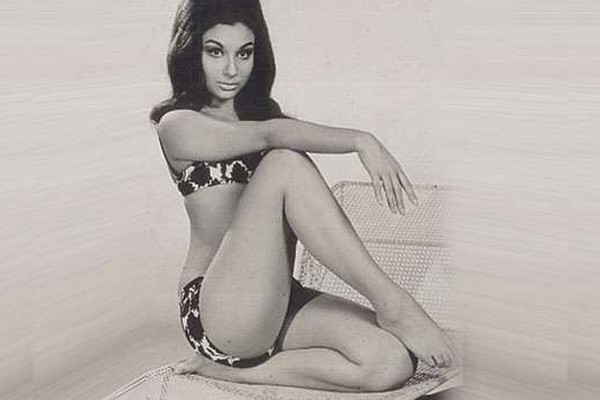 In above photo, Sharmila Tagore looked smokin' hot in bikini, as she dared to bare in 1967 film An Evening in Paris. Tagore's shocked audience by wearing a bikini for the movie. It was probably the first time an Indian actress had donned a bikini in mainstream cinema. She was the first actor to wear the bikini for a Filmfare cover. She had planned to wear it in An Evening in Paris, but was asked to wear a one-piece instead.