Television is the most accessible source of entertainment and good time pass for most of the population at least on weekdays, when you do not get time to sneak out and are caught up amongst the daily duties. There are many hot actresses out there on the television channels who are fountains of beauty and talent. Here is our compilation of Top 10 Sexiest TV Series Actresses who have been a part of successful television series in the past, or are currently sizzling the small screen. So, here goes the list of Top 10 Sexiest TV Series Actresses.
10. Julianna Margulies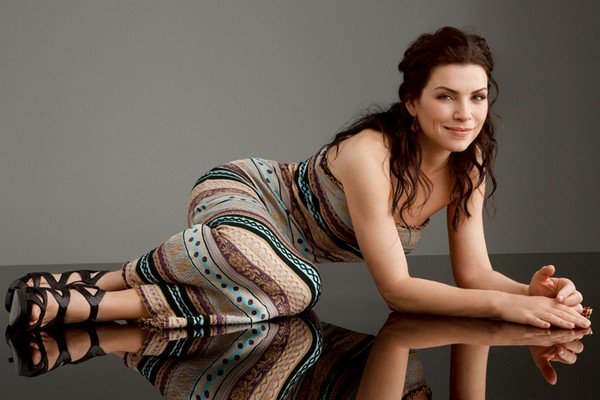 Julianna Margulies plays a lead character in the television series The Good Wife, which airs on CBS. She has a graduate degree in Arts and prior to entering the television showbiz industry, She worked as a part-time waitress. Her first role itself was a challenging one wherein, She was required to play a prostitute, Who wanted to lead a normal life. Other television series Julianna starred in include; ER. She has also been into theatre and Television commercials, on and off. After having displayed good acting skills on television, She managed to grab a couple of Hollywood movies including: Ghost Ship (2002), Evelyn (2002), and Snakes on a Plane (2006). The actress won a Golden globe award and an Emmy for her role in television series: The Good Wife and ER.
9. Marisa Ramirez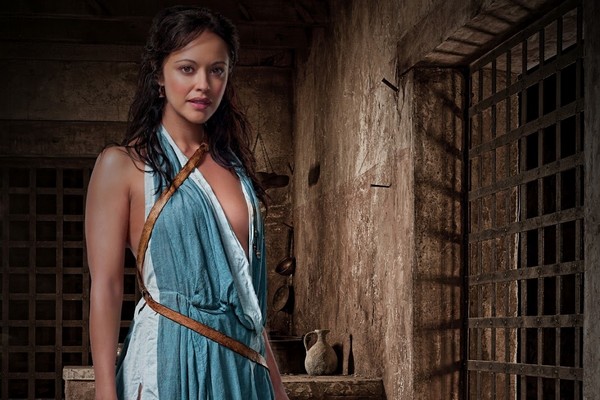 Marissa has been a successful television actress who is not only very beautiful but supremely talented, as well. She has been a part of famous television series such as: Against the Wall, Body of proof, Blue Bloods, Spartacus: Gods of the Arena etc. She has played pivotal and bold characters in all these serials. The actress can also be spotted on television commercials for famous brands such as: Coca Cola, Clean and clear etc. She hold the 9th position amongst Sexiest TV Series Actresses.
8. Angie Harmon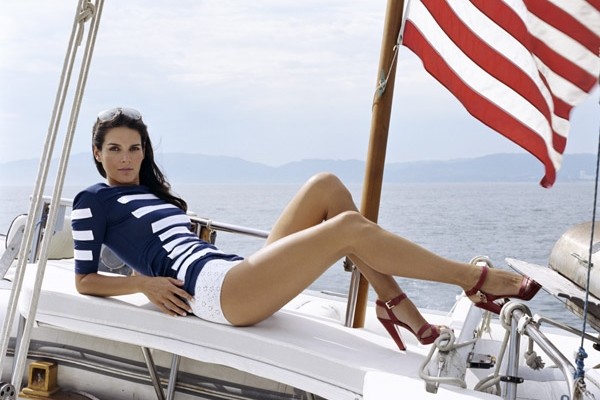 Angie Harmon is a vibrant actress who was born in in Dallas, Texas. Angela Michelle Harmon has been a part of television series, such as: Rizzoli & Isles, Fun with Dick, Baywatch nights, Inconceivable, and Jane and Law & Order. In the series Rizzoli & Isles, she plays an interesting character as Detective Jane Rizzoli. She has a huge fan base and her fans are simply crazy for the husky voice this woman has. She could be spotted in various print ads, television commercials, infomercials and a couple of music videos.
7. Andrea Roth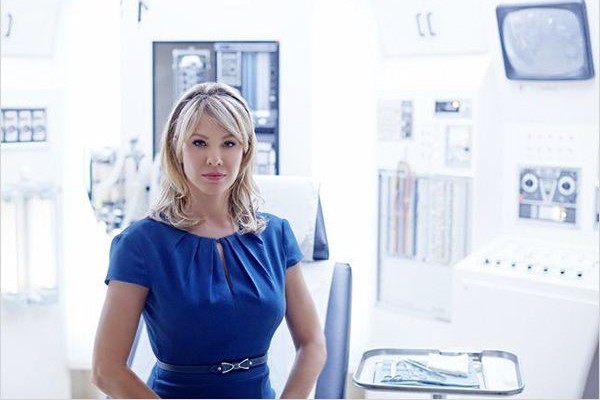 Andrea Roth has an impressive personality and is a part of the hit television series, Blue bloods where she plays the part of a TV reporter. Blue Bloods, which is a police procedural drama, airs on CBS. She was also a part of other series which are equally popular, such as: Rescue me, Ringer, Robocop: the series, Highlander etc. She comes No. 7 position amongst Sexiest TV Series Actresses.
6. Laura Spencer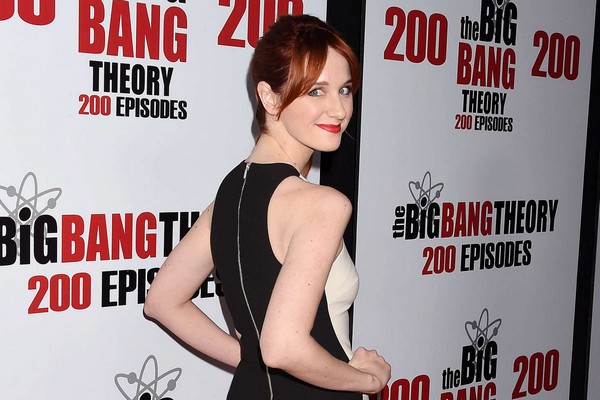 Laura Spencer made it big when she joined the cast of two super hit television series: The Big Bang theory and Bones, within the same year. In the BBT, she plays a dermatologist who is Raj's girlfriend. She has also acted in The Lizzie Bennet Diaries (2012) and Dylan Dog: Dead of Night (2010). Her innocent eyes and Burgundy Red hair are her trademark. In the various television series, this young actress has played roles in, she has displayed the versatility of her acting skills. Her love for gory things makes her character in the big bang theory, really fun to watch. She's at No. 6 in our list of Top Sexiest TV Series Actresses.
5. Tea Leoni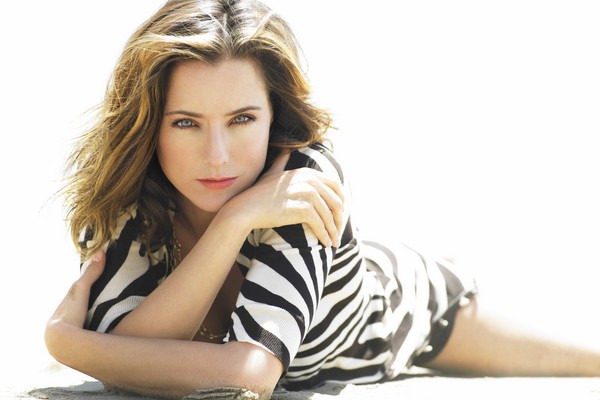 Tea Leoni holds the fifth position in the list of sexiest TV series actresses. She has been a part of many famous television series, such as: Flying Blind, The Naked Truth, Switch (1991) and A League of Their Own (1992). and Santa Barbara. The lady has tremendous potential to make it big and her acting skills are commendable. She portrays a wide spectrum of emotions with an effortless grace. Her role in Madam Secretary got her a lot of applause and a great fan following.
4. Kat Dennings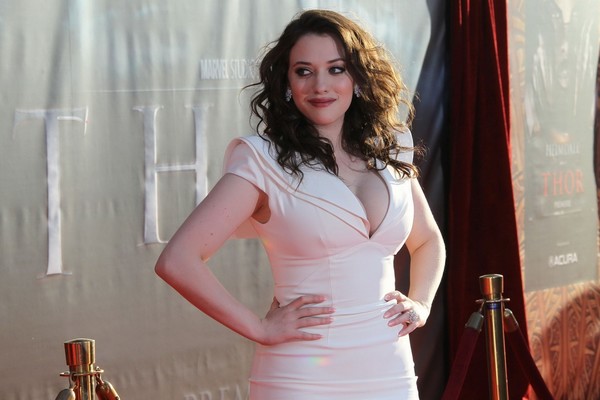 In the famous television series, 2 Broke Girls, She plays the leading character of Max. She has an innocent face and a different kind of charm about herself. Apart from this one, She has been a part of other television series, like: Raising Dad. She also grabbed a couple of Hollywood movies like: 'Nick And Norah's Infinite Playlist'.
See Also. Top 10 Timeless Hot Women.
3. Makenzie Vega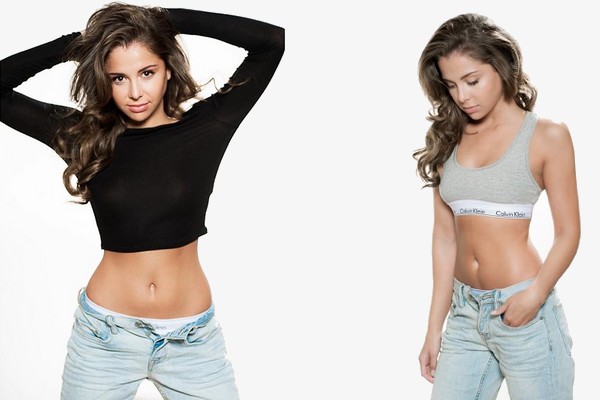 In our compilation of the Top 10 Sexiest TV Series Actresses, we have Makenzie Vega at No. 3, who plays the role Alicia Florrick's daughter, Grace in the television series, The Good Wife. She is a young, vivacious actress who is a powerhouse of talent apart from gorgeous looks. She has also been a part of The Geena Davis Show, Saw (2004) and Sin City (2005).
See Also: Top 10 Hottest Women News Anchors.
2. Vanessa Ray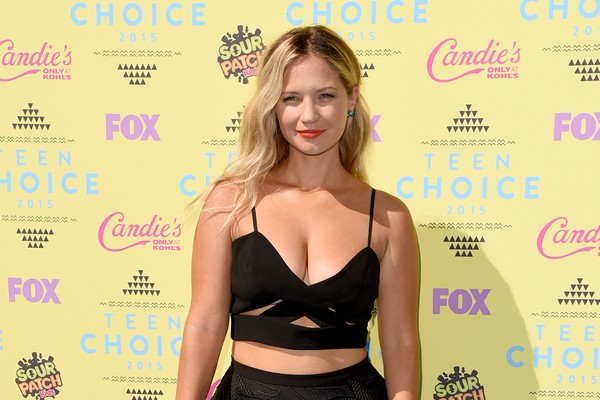 Best known for her role on Pretty Little Liars as CeCe Drake, Jenny on the legal drama series Suits, Teri Ciccone on As the World Turns, and Officer Eddie Janko on Blue Bloods, this American actress and singer holds second position in our list.
Blue Bloods has a lot of actresses who are a part of our list of Top 10 Sexiest TV Series Actresses. Vanessa Ray plays the character of police Officer Janko. She has been a part of the Blue Bloods, cast since 2013.
1. Melissa Rauch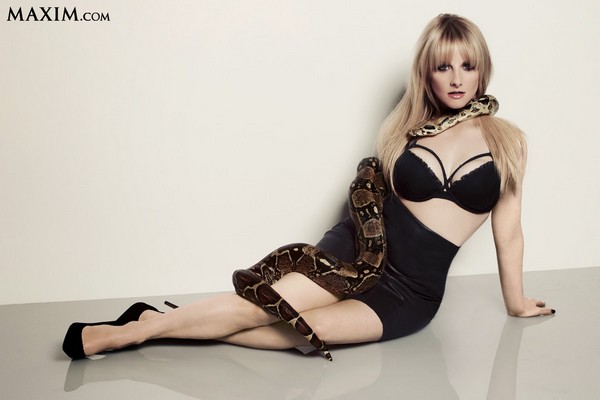 Top 10 Sexiest TV Series Actresses list top the adorable Melissa Rauch. She plays the role of Bernadette in the hugely popular comedy series The Big Bang Theory. She has great acting skills which can tickle our funny bone. She has that fake baby voice accent and can be really bossy at times!
See Also; Top 10 Hottest Women by MAXIM.
Top 10 Sexiest TV Series Actresses
Melissa Rauch
Vanessa Ray
Makenzie Vega
Kat Dennings
Tea Leoni
Laura Spencer
Andrea Roth
Angie Harmon
Marisa Ramirez
Julianna Margulies