Bollywood celebrities are considered to be the fashion trend setters. But just look below to find out whether the above statement is true or not!
Worst Appearances of Bollywood Actresses
10. Sonam Kapoor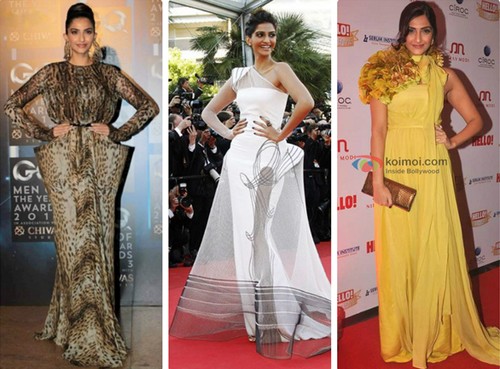 It is very shocking but our fasionista Sonam darling is on number 10 in the lis of Worst Appearances of Bollywood Actresses. The leopard printed dress is not worth it, the yellow gown has too much enhancing agents around the neck and the Cannes white dress is looking like nothing but a mosquito net!
See Also: Best Dresses of Fashion Diva Sonam Kapoor .
9. Sridevi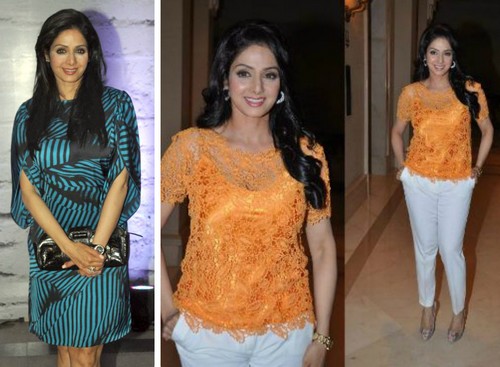 Sridevi should choose her dresses according to her age. Crochet is very outmoded nowadays and the colour too is shocking.
See Also: 10 Bollywood Celebrities Who Were Pregnant Before Marriage.
8. Amisha Patel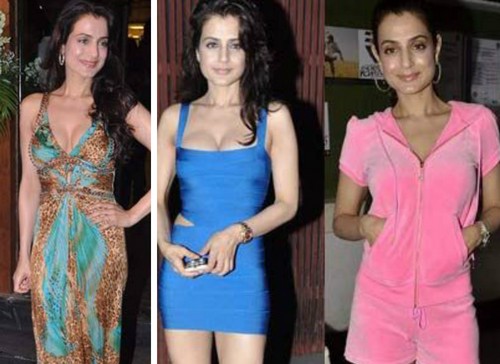 Amisha has attempted number of times grasping our notice by her revealing outfits. But they are making the situation worse!
See Also: Bollywood Celebs Most Embarrassing Moments.
7. Deepika Padukone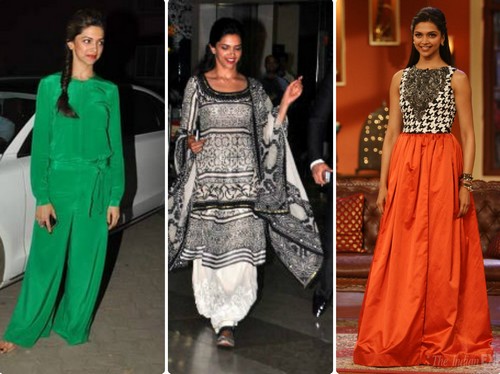 I really don't have any clue what is wrong with her dressing sense. She wore a red gown at Comedy nights with Kapil which was a modified version of curtains!! And look at the emerald jumpsuit! Deepika should choose her dresses very carefully from the very next public appearances.
See Also: Hottest Deepika Padukone Dresses!.
6. Ekta Kapoor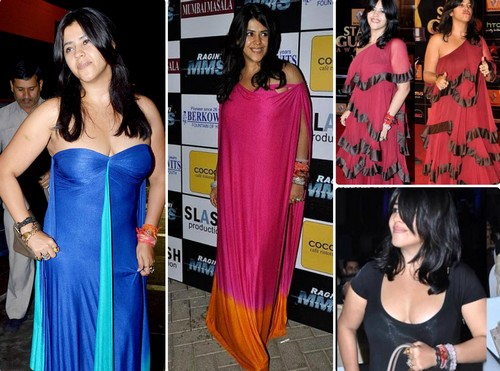 If I count her worst dresses the list will not end ever! The best producer of television, Ekta Kapoor, has been always famous for her trashy outfits.
See Also: Hot LBD Looks of Bollywood Actresses!.
5. Huma Qureshi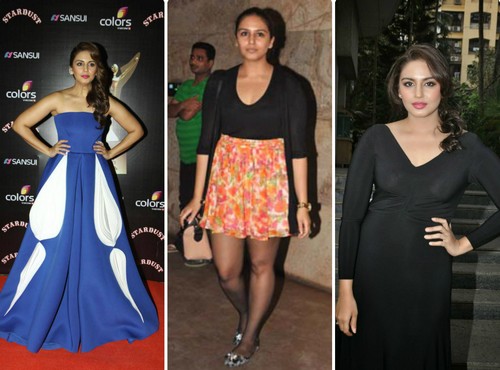 Huma has a fluffy kind of body structure. Then how could she dare to wear these stuffs?
See Also: 10 Most Beautiful Indian Women.
4. Mallika Sherawat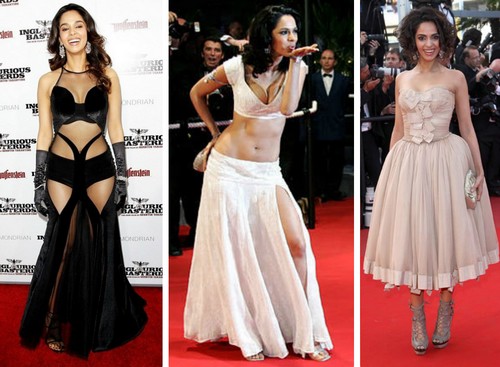 She is one of the Bollywood actresses who are famous for her revealing outfits. The black one should be eliminated from this world!
See Also: Hottest Bollywood Actresses in Bikini.
3. Parineeti Chopra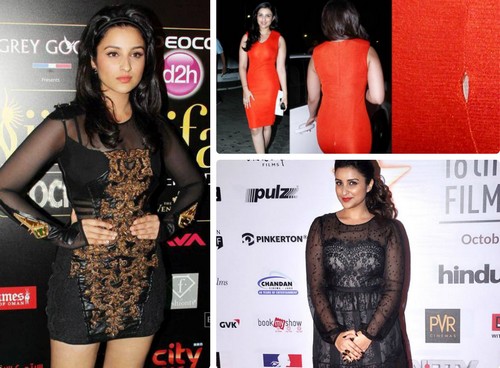 Pari should stop wearing these tight fitted clothes right now! They are too tight to hold her inside! Prove: The red dress!
See Also: 10 Bollywood Celebrities with Exceptional Intelligence.
2. Rani Mukherjee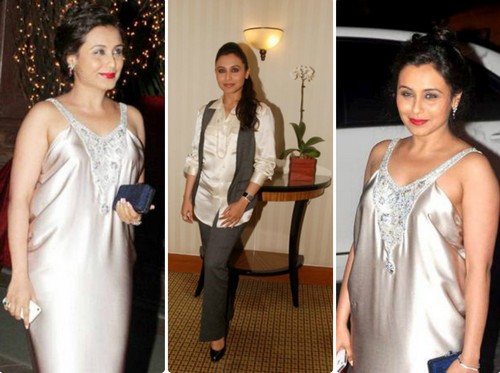 Rani has been a tremendous actress of her time. But she needs to understand that she is not having that great body what she had before!
See Also: 10 Most Beautiful Traditional Indian Saree Styles.
1. Sonakshi Sinha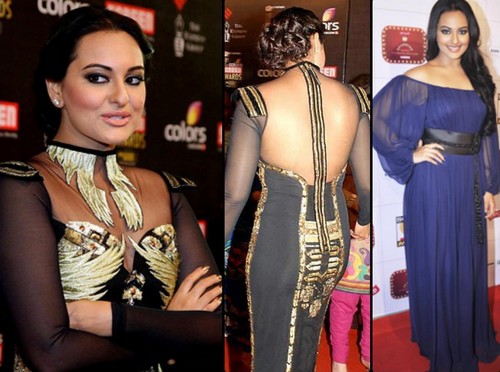 Sonakshi Sinha top the list of Worst Appearances of Bollywood Actresses! Like Ekta, she is also very famous for her budging body and extraordinarily awkward dressing style!
See Also. Bollywood Actresses Trending Ear Cuffs.
List Created By: Pritha Ghosh