People are getting addicted to their smartphones. Then why not get paid for things you already do on the 5 inch screen? There are numerous apps that claim to pay their users for various things, from just browsing the net to making predictions. Most of them are scams and it is really hard to find the legitimate ones among these myriad apps. There are a number of reliable apps that pay the users, from a couple of cents to thousands of dollars. Here we present 10 of the Smartphone apps that actually pay you and have built reputable presence.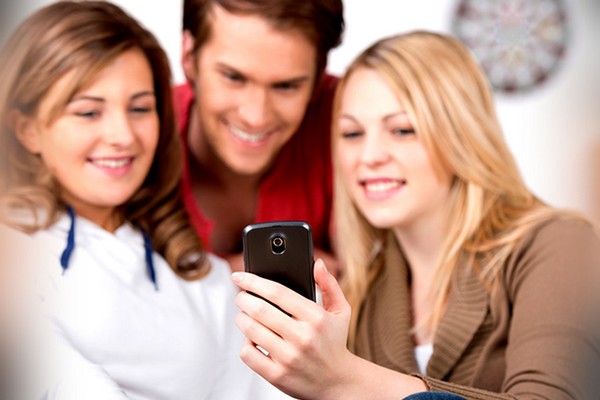 Top 10 Smartphone Apps You Can Earn Money From
10. ESPN Streak for Cash
Well, this one is really unique. One person can earn $50,000 (yes, you read that right) a month from this app but only one person can earn it. This app pays you if you have the longest streak of correct predictions in upcoming games every month. Since, only a single person can win it, you need a good understanding of the sports you love.
ESPN Streak for the Cash on the App Store – iTunes – Apple
ESPN Streak For The Cash – Android Apps on Google Play
9. App Trailers
App Trailers, as the name suggests, gives you points for watching the trailers of various apps, which can be redeemed as money. You can watch trailers of films and games too. 1000 points translate to $1. You can cash out the money via PayPal or as gift card from Amazon, Starbucks etc. However, it is not best to dedicate a huge amount of time for this app. It works out best if you have nothing else to do or you are stuck in a queue or something.
AppTrailers – Android Apps on Google Play
AppTrailers on the App Store – iTunes – Apple
8. Mobee
Moved is an app that pays you for mystery shopping, available for only US citizens. You can go to the local stores partnered with Mobee to review their customer care services and stock levels. Each mission earns you between $1 and $30. Compared to the time and required, the earnings are on the slower side but it is better than nothing, right?
Mobee – App Store – iTunes – Apple
Mobee – on Google Play
7. Slidejoy
Who wouldn't like earning money for simply locking and unlocking their smartphone? Slidejoy gives you money for doing such a simple task. They play ads on your lock screen. Based on your activity, points called carats are accumulated in your account, which can be redeemed as cash. Thousand carats equal to one USD. You can cash out via PayPal or redeem as gift vouchers or even donate to charities. Right now Slidejoy only works in the U.S., India and some European countries but they are looking to expand soon.
Slidejoy – Lock Screen Cash – Android Apps on Google Play
6. Field Agent
As its name indicates, Field Agent requires you to be one. The app pays you for doing various tasks like inquiring about a product in your local supermarket or taking photos of a place. The payment varies according to the task, though one can scrounge a couple of hundred dollars a month.
Field Agent on the App Store – iTunes – Apple
Field Agent – Android Apps on Google Play
5. Foap
Are you interested in photography? Then This app is for you. You can upload photos taken by you to Foap and if people buy them you will get $5. Each time your photo is sold, you will get paid. There are numerous photographers in Foap, both amateur and professional, who will give feedback on your photos. With Foap, you can build a strong portfolio as well. Additionally, Foap also pays you for curating albums. You can redeem your payment through PayPal.
Foap – Android Apps on Google Play
Foap – on the App Store – iTunes – Apple
4. Pact
Obesity is one of the major problems that haunt people of developed countries. Many people are trying hard to lose weight, and if they want to get paid for it, why not. Pact is an app that pays people for completing tasks like exercising for a certain period or keeping a particular diet regime. The user gets paid $5 weekly as a reward but there is also a penalty of the same amount if she fails to fulfill the task.
Pact – Android Apps on Google Play
Pact – on the App Store – iTunes – Apple
3. Ibotta
Ibotta is becoming one of the favorite apps of those who like to earn a passive income. It gives you money for uploading the photos of your receipts. You don't need to go out of your way to buy something. Most of the time, they ask you for the receipts of the things we already use in our daily life, like groceries. Ibotta also has a good collection of coupons which can be utilized to get discounts.
Ibotta – Android Apps on Google Play
Ibotta- on the App Store – iTunes – Apple
2. Swagbucks
Swagbucks is one of the most popular money making apps around. There are nine ways a person can earn money through the app. They include browsing internet, taking surveys and shopping in Swagbucks mall. The points can be redeemed as gift vouchers or sweepstakes entries. It is certainly an app worth having on your phone.
Swagbucks – Android Apps on Google Play
Swagbucks – on the App Store – iTunes – Apple
1. Inbox Dollars
The fact that Inbox Dollars has paid more than 30 million to its customers itself is testament to the solidity of its presence in the arena. Inbox Dollars has been around for years and they pay you for a number of tasks, including taking surveys, browsing internet and playing games. The cash out threshold is $30. Payment is issued via PayPal.
InboxDollars – Android Apps on Google Play
InboxDollars – on the App Store – iTunes – Apple
Author – Nikhil Rajagopalan