It is not less than a dream to come true for any of us when we wear a branded watch. A watch is an excellent and wonderful accessory for men and women. It is not only a way to check on the time, but also has become a fashion and necessity of our lives. Wearing branded watches is a favorite activity of males and working women. There are certain watch brands which are known for their quality and high prices. But those watches are enlisted in the list of best and most luxurious and fashion-oriented watches. Let us explore which are the 10 most expensive watch brands in the world.
What are the top 10 luxury and most expensive watch brands?
So let's look at some of the most popular, luxury and most expensive watch brands currently on the market.
Patek Philippe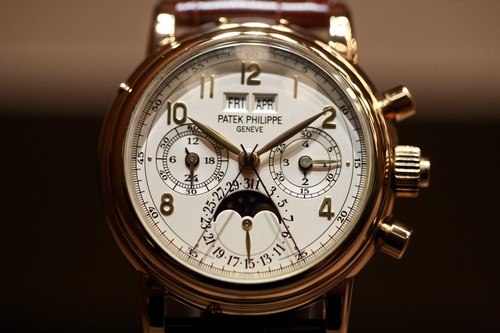 Patek Philippe is a great watch company of Switzerland. It was founded in 1851. Its full name is Patek Philippe & Co. The company has specialized in making top quality luxurious watches for the people. If you are to buy any of its watch, then let me tell you that the price of even an ordinary looking watch won't be less than $350. This company has had been the official watch supplier of royal family of England.
Bvlgari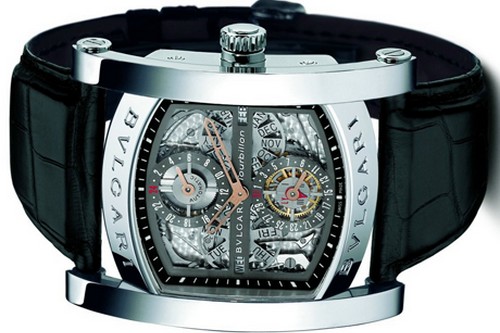 The watches of Bvlgari are known for their unique styles, designs and awesome colors. These watches are priced up to $15000 and come with lots of amazing features. One of my favorite watches of this brand is Bylgari Diagono Chronograph, which is priced $17000. It is a gorgeous crystal front watch with stainless steel and various other high profile specifications.
Supercomplication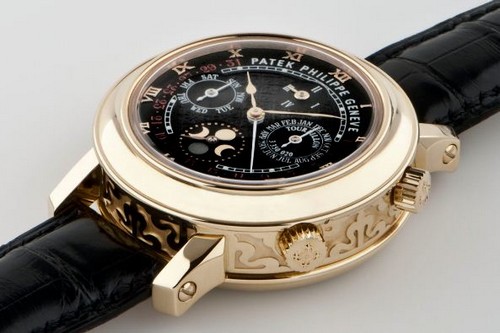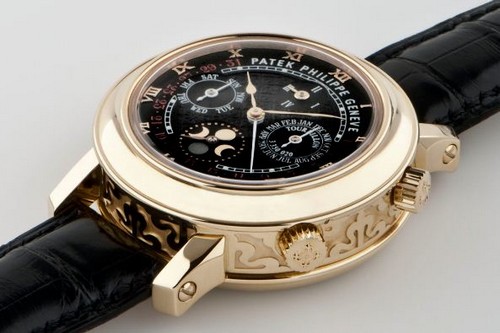 I don't think I need to give an introduction of Supercomplication, a watch brand founded in 1927. Its best and high priced watch so far is Patek Philippe Henry Graves. This watch is priced over $12 millions and it is not easy for all of us to buy it. There are so many other watches of this brand which are uniquely designed and beautiful in creation.
Blancpain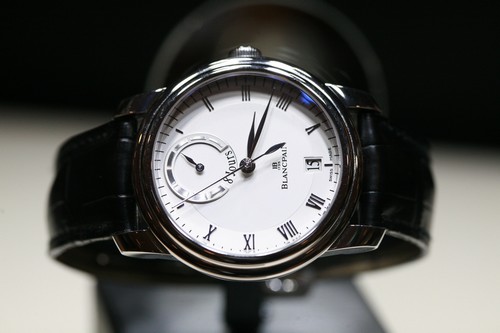 The Blancpain is one of the oldest watch making companies in the world. This brand started its operation in Switzerland in 1735 and since then it is operating successfully. Its unique style watches are known for their high prices and user-friendly specifications. The price of one quartz watch is about $1400 and sometimes it is sold at the higher price. This watch company is owned by Swatch.
Chopard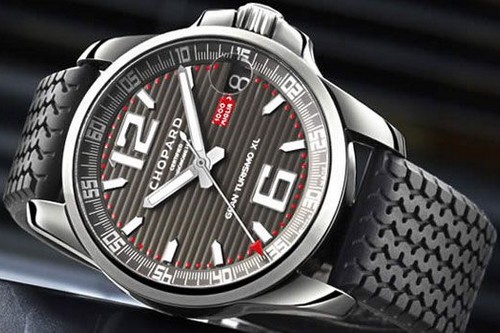 Chopard is a luxury accessories and watch maker of Geneva. This company was founded in 1860 and has taken the pride of making countless pocket size watches. Various watches of this brand are light weight and come with matchless features, this is why they are priced up to $15000.
Roger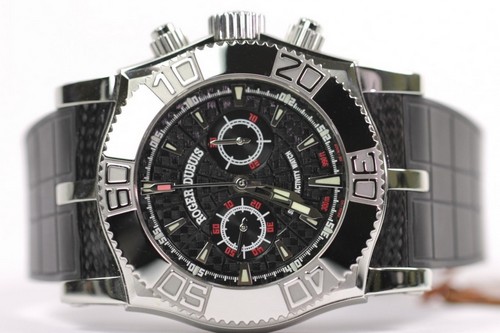 Dubuis Millesime Double Flying Tourbillon is a great watch presented by world famous brand Roger. This watch is priced $260000. The design of the watch was created by Roger Dubius. I must say he putted really high efforts in making this and many similar watches the milestones of the era. Roger's watches come in plenty of styles so the wearers will never have short of choices and ideas to go with.
Cartier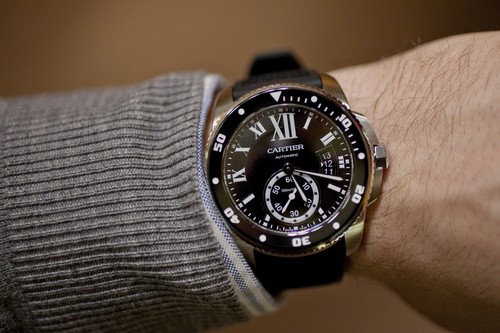 Cartier is another great and one of the most expensive watch brands in the world. Its famous watch and my favorite as well, Rotonde de Cartier Astrotourbillon is priced over $116,195. Another great presentation of this company is Astrotourbillon which has come with a unique white colored gold casing. I must say this company's watches as well as their casings are extremely beautiful and highly fashioned.
Piaget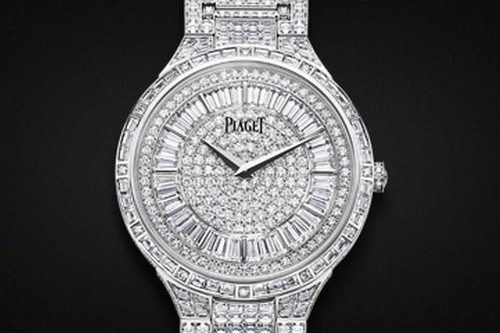 Piaget was founded in 1874 and is an ideal and one of the most luxurious watch making companies of Switzerland. Its various Swiss-style watches are best known for their beautiful styles and unique outlooks. This company is successfully operating with its outlets spread all over the world and has introduced plenty of watches and jewelry items for the clients. The estimated price of a single watch is $16000.
Breguet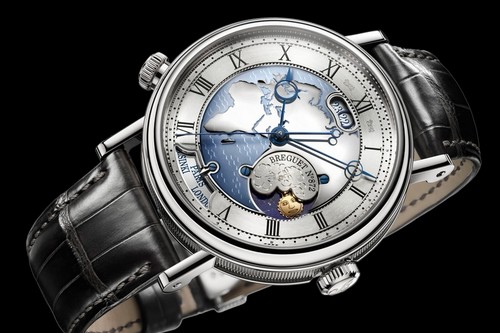 The watches of Breguet are known for their unique colors and luxurious styles. This company was established in Paris in 1775. With the passage of time, Breguet brought various revolutions in its watches and products and moved side-by-side with the tech revolutions. Now the company's watches are not only good looking but also highly featured. The approximate price of a single watch starts from $1700.
A. Lange & Sohne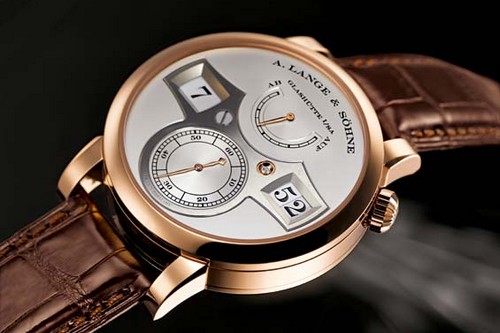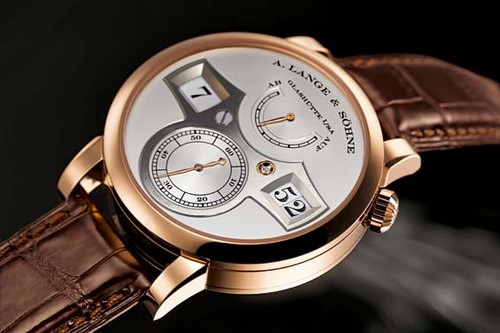 The watches by A. Lange & Sohne are truly the greatest in terms of their beauty and luxurious styles. A single watch is priced about $2.6 millions. This company was established in 1845 in Germany. It has now become a great watch manufacturer, known for its expensive and well versed watches and jewelry products. Recently a watch, colored pink, for ladies was launched. It was made of 354 different parts and the developers did really good effort in giving this watch an excellent outlook.