"Love has no language" it is an actually true statement which is very real. When people fall in love with anything, or they like something, they never think about its quality or quantity. They just accolade it. Whether it is book, play, drama or even cinema they never want to know what is the true language of it. They just love it!
Same goes with the film making business. Now a days, so many Bollywood movies, are Southern films remake. These films are earning huge box office collection on the showbiz business. It is a crystal clear fact for any Bollywood filmmaker, that when he is remaking any Southern movie, there is certain success assure for the film anyway.
This is not something new phenomenon at least! This is going on the silver screen from long time. Since the time when cinema business was just start. In short, in the Hindi film industry Southern films are remaking always, which gives us testimony of the fact that "no language can binds creativity".
Here are top ten unique very recent Southern movies which remake in Hindi and became ATB (All time blockbuster):-
1. Thuppakki  (Tamil)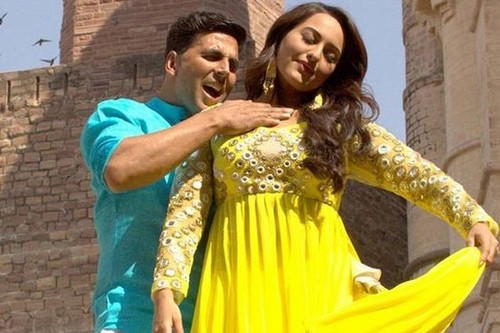 "Thuppakki" is a Tamil blockbuster film directed by extra-ordinary director A.R.Murugadoss starring Tamil superstar Vijay Joseph. The born director A. R. Murgadoss, who directed it again in Hindi as "Holiday" starring superstar of the tinsel town Akshay Kumar. The film is composed with a unique theme and proved super successful movie at the box office.
2. Bodyguard (Malayalam)

"Bodyguard" is a romantic movie with some breathtaking action sequences starring Malayalam superstar Dileep in lead role, directed by Siddique who himself remake the movie with same name in Hindi starring famous actor from Bollywood Salman Khan. The film breaks all record at the box office.
3. Vikramarkudu (Telugu)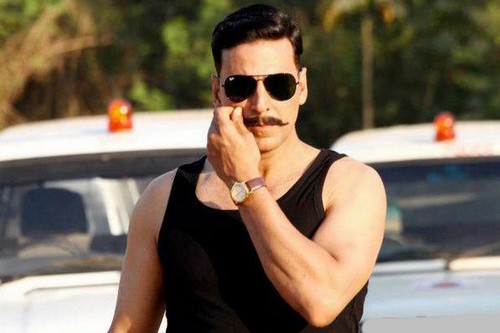 "Vikramarkudu" is a Telugu action masala film directed by S. S. Rajamouli with an exceptional concept starring Telugu actor Ravi Teja. Indian celebrity Prabhu Deva remakes the Tollywood film in Bollywood as "Rowdy Rathore". Akshay Kumar reprised the role of Ravi Teja in its Hindi remake. Both versions extremely did well at the box office.
4. Sethu (Tamil)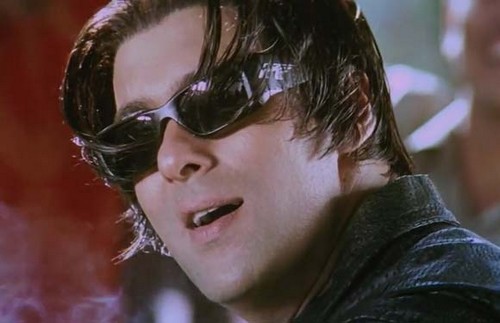 "Sethu" is a tragic love story of 1999 starring Kollywood (Tamil film industry) cineartist Vikram in the lead role directed by prominent director Bala. In the film the actor Vikram gave breakthrough performance. Eventually, the film remake in Hindi as "Tere Naam" Salman Khan reprised Vikram's role, which turn out to be a surprise hit of the box office.
5. Nuvvostanante Nenoddantana (Telugu)

"Nuvvostanante Nenoddanta" is a Telugu sweet romantic love message. Beautiful love story full of positivity and positive thought with some great message starring Indian Southern actors Sidharth Narayan and Trisha Krishnan in lead role. Prabhu Deva himself remakes it in Hindi as "Ramaiya Vastavaiya" featuring Shruthi Hasan and Girish Kumar in lead role. Both films turn out to be blockbuster films of the box office.
You May Also Like:
Top 10 Extended Cameo Appearance in Bollywood
Bollywood's Top 10 Most Romantic Screen Couples
10 Bollywood Celebrities Who Were Pregnant Before Marriage
Bollywood Actresses in Bikini: Hottest Top 20
10 Best Bollywood Actresses of All Time
10 Bollywood Celebrities with Exceptional Intelligence
Top 10 Hottest South Indian Actresses
6. Pokkri (Telugu)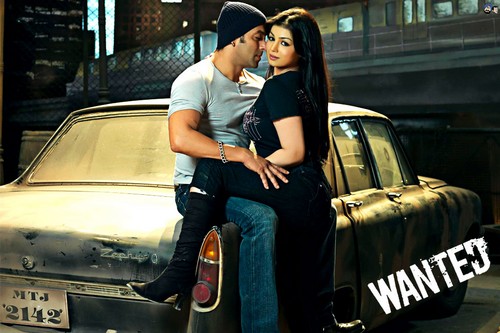 "Pokkri" is a Telugu action melodrama with dynamic action sequences and an amazing twist. Prominent director Puri Jagannadh" directed the film with Tollywood (Telugu films) superstar Mahesh Babu. He proved him as a par excellent actor. Prabhu Deva remakes it in Hindi as "Wanted" with Salman Khan. The film turns out to be a biggest blockbuster.
7. Kick (Telugu)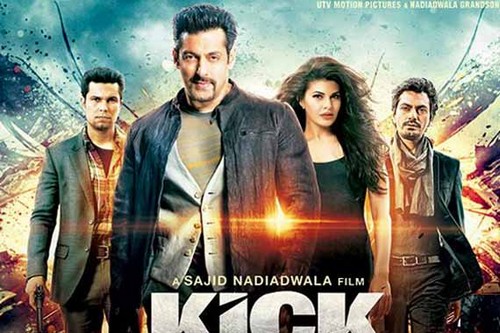 Kick is a Telugu film with awestruck concept starring Telugu actor Ravi Teja in lead role. The actor amazed everybody with his appearance. Same thing happen when the film got remake in Hindi with same name. The leading man of the Hindi remake was Salman Khan, who reprised Ravi's role and performed really well.
8. Ramana (Tamil)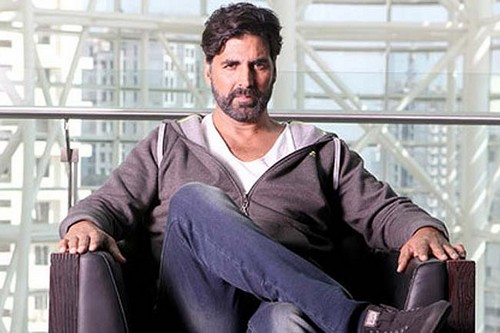 "Ramana" is an out an action movie with an excellent concept. In nutshell it is story of a man who became a vigilante's who holds responsibility to change the society. Tamil movie star Vijatkhant played lead role in the movie and eminent director A.R. Murgadoss directed the film. The film was remake in Hindi as "Gabbar is Back" with Akshay Kumar in the main lead.
9. Singam (Tamil)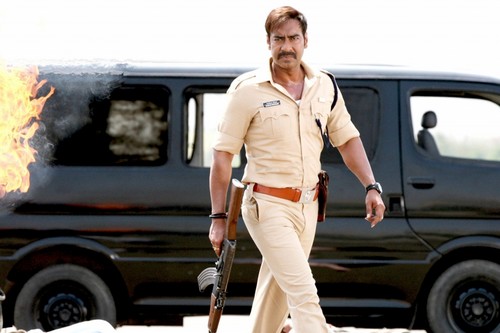 "Singam" is an action melodrama which creates history in Kollywood cinema. The police drama well received by the audience and Kollywood artist Suriya Shivkumar did complete justice to the cop role. The film was remake in the Bollywood with actor Ajay Devgn by star director Rohit Shetty. The Hindi remakes of the film "Singam" as "Singham" extremely did well at the Indian box office followed by its sequel "Singham Returns".
10. Mancharithrathazu (Malayalam)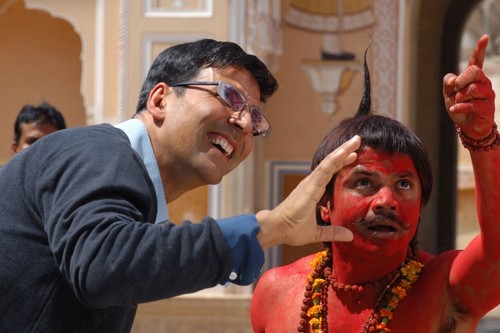 The Malayalam very prestigious the National Award film "Mancharitrathazu" won public's heart when the film released in the 1993. The film was a psychological drama in which its leading woman had a key role and she was suffering from multi personality disorder. Mohan Lal, Shobhna and Suresh Gopi played lead role. The film got remake in Hindi after 15 years by Bollywood director Priyadarshan with Akshay Kumar, Vidya Balan and Shiney Ahuja in the leading character.
List Created By: Chitra home Chowdhury