Cameo appearance we often see in the movies. When we see cameo appearance it brings certain amount of enjoyment and cheers. The cameo appearance also known as guest appearance or special appearance by the actors brings certain amount of trinkets to the Bollywood movies and made it more awesome. About this we can say good things come in small packages or "Midas Touches"
Some actors who did cameo on silver screen they made the audiences go gaga for them. They not only bring glamour's in the movies, they made an unforgettable impact on public's mind also.
Here I will talk about ten best cameos I have seen in Bollywood:-
10. Akshay Kumar (Challo Dilli)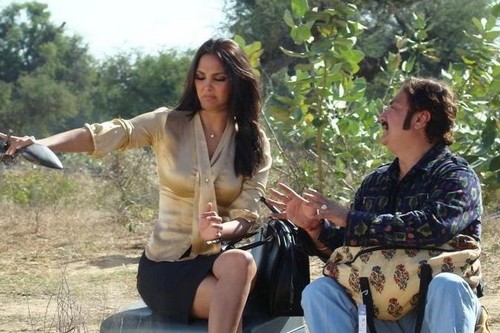 Akshay Kumar one of the most popular Indian actor has a massive fan following. It would be unfair to miss his movies as he proved his acting talent in many feature films in full fledge role. Most of the movies done by him are performance oriented. From two decades serving Hindi film industry. He appeared in cameo roles also apart from doing heroes role. One of the best cameos done by him is Lara Dutt's husband role in "Challo Dilli".
He appeared in the movie during the climax and received huge round applause for his amazing appearance in an extended guest appearance in "Challo Dilli".