Being a known name in Hollywood does not come easy. The constant pressure to look fit and gorgeous is huge, especially for the A-listers. No wonder many stars chose to go under the knife for that 'perfect' look. Celebrity breast implants in particular are the most talked about in-thing. From subtle enhancement to shocking enlargements, here we take a look at some of the most popular booby-luscious feats.
10. Tara Reid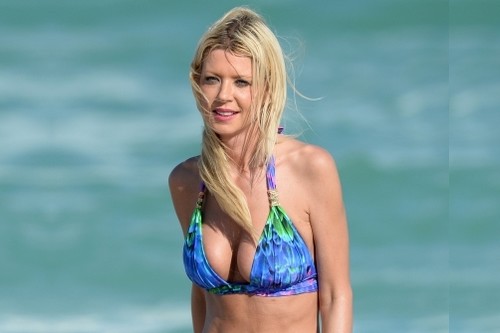 From "are they there" to in your face boobs, Tara Reid's breast implant could not have gone unnoticed. The lady openly admitted it. However Reid told that the reason behind was not just to get bigger boobs. She had a medical problem which caused her unshapely breasts. To help her unbalanced look she decided to go under the knife. Sadly, her first attempt at it was a failure and she went for a second round to finally sort her breasts out.
9. Nicole Kidman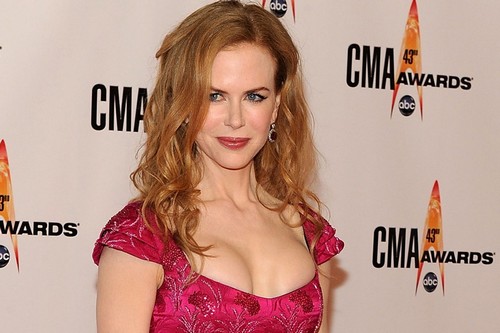 The beautiful Nicole Kidman apparently has not confirmed undergoing a breast surgery. She has always been tall and slender until last year when she revealed slightly more curves. Quite clear that the actress has had breast augmentation, though the shift in cup size is not stupendous. Experts are of the opinion that her implant seems recent and it might take some time to develop into a natural appearance.
8. Christina Aguilera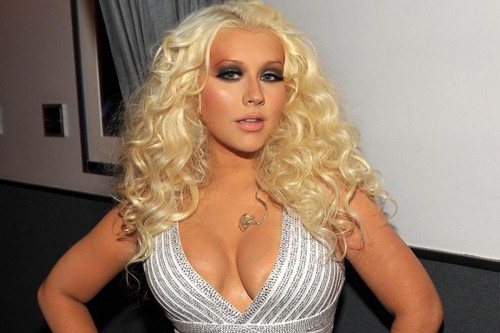 For sure Christina Aguilera had comparatively smaller breasts at the beginning of her career. But they were never really small. The singer went through weight fluctuations due to childbirth and post pregnancy her breasts turned puffy. So the confusion whether she got a boob job done or not. However majority is of the opinion that she did.
7. Salma Hayek
The super curvaceous Salma Hayek has been blessed with enough bounty. But maybe that was not enough for the sultry actress. As her stardom grew so did the size of her breasts. It looks like she went from an already attractive C-cup to droolworthy DD in few years time. Though Hayek never confirmed taking a plastic surgery, it is obvious that her enhanced full-on bosom is not natural.
6. Kelly Rowland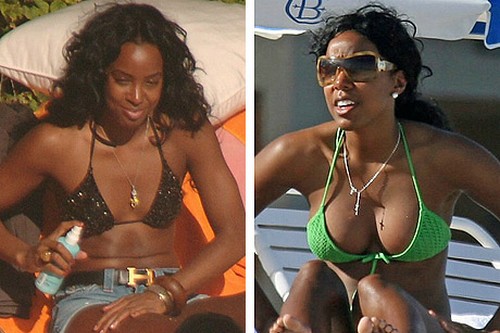 Kelly Rowland wanted a breast implant when she was sixteen. But it was only a decade later that she got fed up with her tiny boobs and got under the knife. She had the plastic surgery in 2007 and admitted it publically. Rowland told British Cosmopolitan, "It's something I really wanted to do for myself. Not for a man, not for work, for myself. And I love them!"
5. Lil' Kim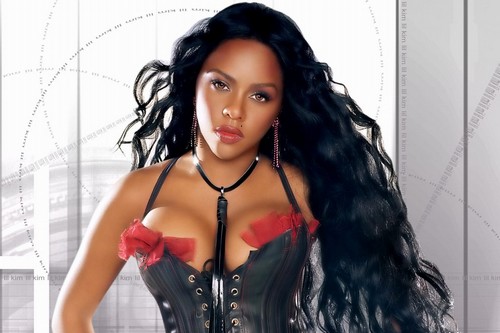 Lil' Kim can better be called as queen of implants. Publically confirmed, she underwent boob job taking her size from decent B-cup to a full D-cup. The decision was made post her Lady Marmalade video with Christina Aguilera, Mya and Pink. Reportedly, Kim also had several nose jobs. Also, rumors have it that she got a tummy tuck and cheek implants too!
4. Mariah Carey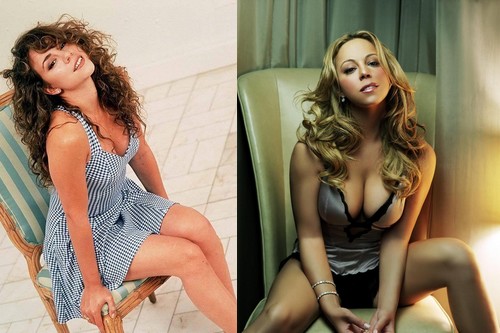 Mimi has always been feminine and pretty. At the start of her career, she had fine B-cups. That was in 1993. Come 2006 and Mariah had whole lot bigger boobs. The beautiful singer has denied it over and over again, but it's very much apparent.
3. Pamela Anderson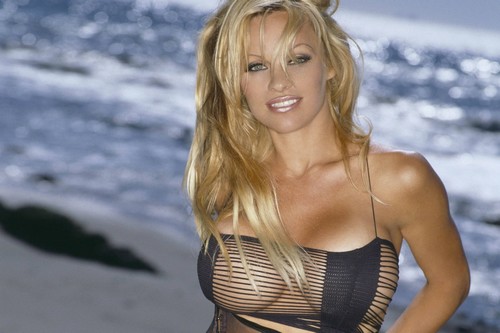 One of the most popular Playboy cover girls of all time, Pamela Anderson appeared twice in the magazine. Soon after, she decided to get her breasts augmented. And it worked! Pamela's stardom rose to greater heights. She appeared several times in the magazine and pocketed acting stints in some of the most fashionable TV shows. Since her initial surgery she got a few subsequent adjustments, making her bosom smaller and then bigger.
2. Victoria Beckham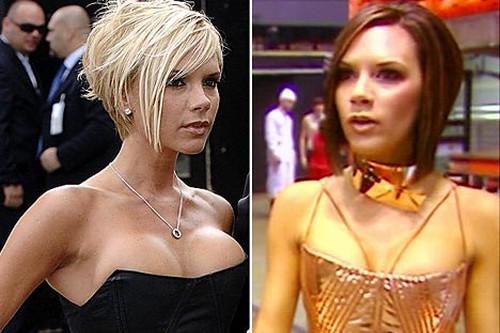 Famously known as Posh Spice, Victoria always denied rumors about getting a boob job. However it was in 2007, when she accidently mentioned her 'silicones' during an interview. Reportedly, Victoria went through surgery twice. In her first operation she got her A-cup size enhanced to D-cups. Two years later she got them increased to double Ds. No wonder it was worth the suffering. Victoria Beckham got a good boob job done, with a perfect-looking size!
1. Heidi Montag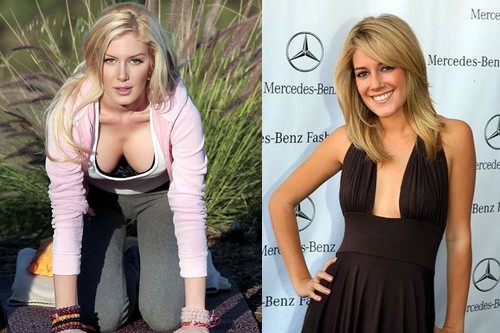 Unlike most celebs, Heidi Montag made no effort to hide her surgery. In fact she enthusiastically went public about her implant story. A tale of extreme makeover, Heidi went through ten simultaneous surgery procedures in a single day! However, few months down the line the reality TV star felt a need to reduce the size of her implants. But untimely death of her plastic surgeon made it difficult for her. For now the lady will have to carry the weight she chose!