At times, it is very important to take a break from the spine-breaking work pressures and responsibilities and visit some place that lets you connect with nature and the simpler things in life. Visiting Countryside, every once in a while really helps you unwind and grow well physically as well as emotionally. Let us have a look at 10 most beautiful villages that you should visit once.
Presenting the ten most beautiful villages in the world.
1. Popeye Village – Malta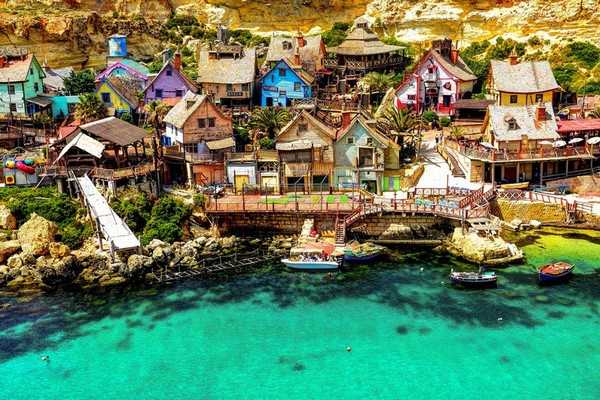 The most striking feature about the Popeye village, which is located in the Mediterranean Island of Malta, is that all the houses, in here are built out of rustic and ramshackle wood. Yes, it is the original village that belongs to the cartoon character, Popeye.
Popeye village is situated just adjacent to the Mellieha Bay. So, you can enjoy a good view at the adjoining beaches which have delightfully coloured sunbathing beds, huge umbrellas, splash pools etc.
2. Hidden Mountain Village – China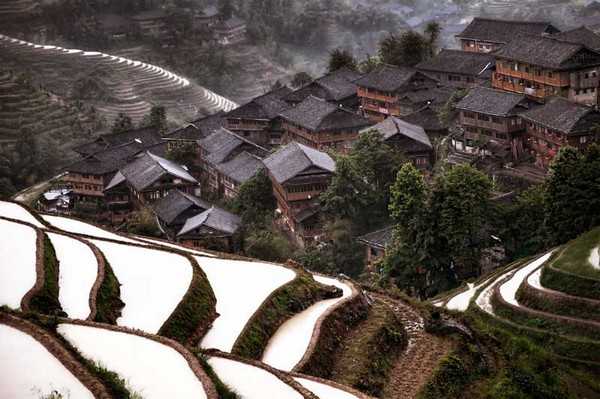 10 beautiful villages that you should visit once includes The Hidden mountain village, which is located in the southern part of China in Jiuzhaigou and is named so because, it is surrounded by mountains on all the sides. This village actually lies in a low-altitude valley and provides a habitat to many species of flora and fauna and has therefore been declared as a national park and a natural reserve. The multi-level waterfalls, vibrant lakes, and snow-capped peaks provide an amazing natural scenery to this village.
3. Hobbiton village – New Zealand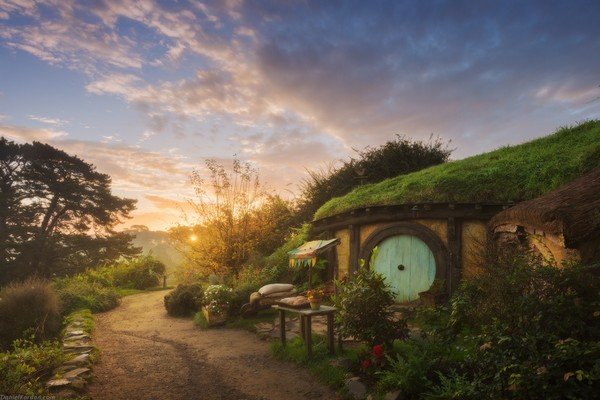 10 beautiful villages that you should visit once includes The Hobbiton village, which is located in in the countryside of New Zealand. You must have caught glances of this village in the movie, Lord of the Rings. Actually, this village was constructed as a set for the movie only but after the shooting was over, they decided to convert this place into a tourist attraction. This indeed is a very unique village to visit and adds a lot of excitement to your visit of New Zealand.
4. Riomaggiore Village – Italy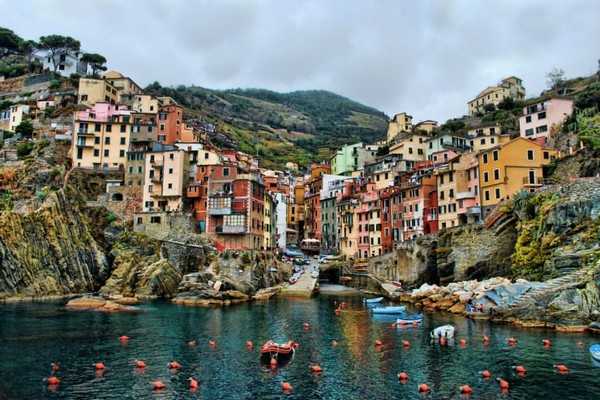 The village is located in the Liguria region of Italy. Since, this village lies in a valley area, the valleys have steep sides and limited area available as the valley floor. Due to these geographical features, this village provides a typically vertical view and provides a very unique, out of the world kind of view. All the houses are built in a tower-like fashion with multiple floors, typically having two rooms per floor. There is a river canal just adjacent to the towers.
5. Masouleh Mountain Village – Iran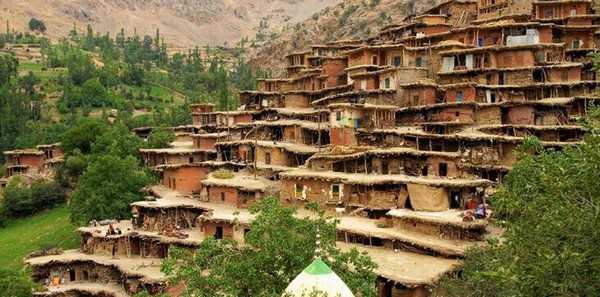 The mountain village in Iran provides a great natural scenery amongst the mountains and is amongst 10 beautiful villages that you should visit once. The mountain village has some beautiful shops that provide: exotic spices, handicrafts, woven handbags etc. The tea served here by some of the local tea houses tastes amazing as well. This place has no vehicular traffic at all and therefore great for those who want a break from the honking horns and pollution.
6. Hallstatt Village – Austria

Hallstatt village is located in a region in Northern Austria. It is amongst 10 most beautiful villages that you should visit once. The total population of this village is around 946 946 inhabitants. It is fondly known as, "most beautiful lake town in the world". The place offers one of it's kind environment to unwind and relax. Visit Hallstatt for romantic getaways, cozy cafeterias and the local shops that provide souvenirs to take back to the folks back home.
7. Gásadalur Village – Faroe Islands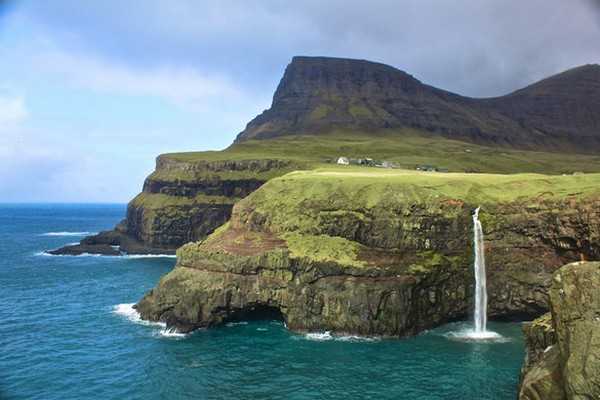 Gásadalur Village is a must mention when we talk about the most beautiful villages around this world. This village is on the Faroe Islands. The village is astonishingly scarcely populated with only 16 inhabitants. It lies on the edge of a tall cliff by the sea-side. Due to tough accessibility, it is kind of cut-off from the rest of the world but the inhabitants work and live like a family.
8. Fort Bourtange Village – Germany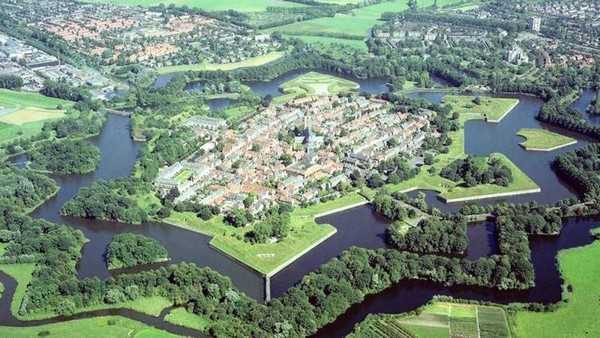 The Fort Bourtange star fort village is in shape of a star. It is located in Germany. The village is very neat and clean. And, it has been maintained superbly. It was earlier supposed to be a military fortress but slowly, it became more of a residential area. It is a great place to enjoy some calm and quiet.
9. Mawlynnong Village – India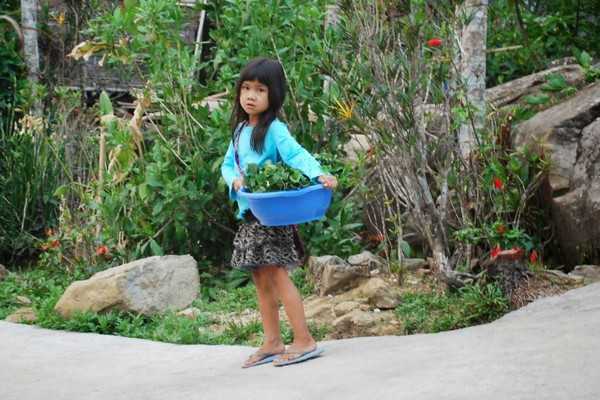 Mawlynnong Village located in "Meghalaya India is known as God's own garden". This village has the reputation of being the cleanest villages in Asia. Visit this place for the refreshing lush greenery, splendid Waterfalls, small streams of clear water and abundance of blooming orchids. Another striking feature of this village is it's 100 percent literacy and most of the residents being well conversant in English. It is one of the 10 most beautiful villages that you should visit once in your lifetime.
10. Khonoma Village – India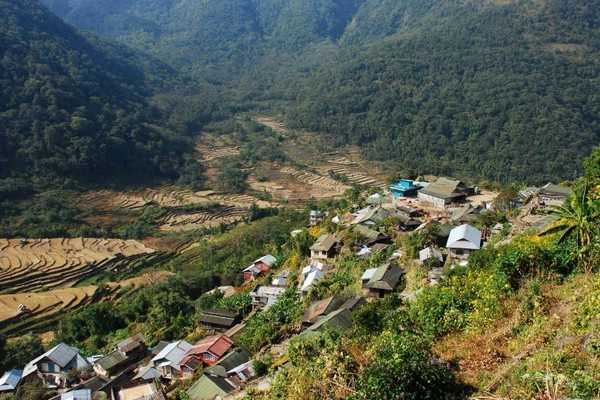 The village is located in Nagaland, India. It is a great retreat too those seeking pollution free, quiet place to unwind. The village offers some good museums, war memorials to see and forts to visit. The village is covered with lush forests. It is one of the greenest villages in India with a population of around 3000. It also one of the most beautiful villages in India.