Animals' everyday surprises us by their bizarre activities, mechanisms and skills. As they say, it is the 'Survival of The Fittest', all animals living in this planet earth have rightfully proved this phrase. They all have survived some of the harshest climates of Mother Nature and of the course the danger of living with each other. However, some animals have survived beyond what they were expected to. They have surpassed the life span of their own species. Let's take a look into 10 animals who lived an exceptionally long life.
10 Terrestrial Animals Who Lived An Exceptionally Long Life.
10. Cookie, The Cockatoo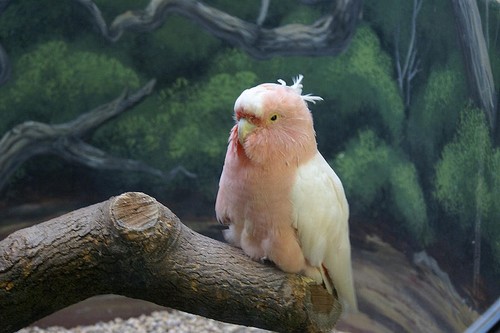 Cookie is a male Major Mitchell's Cockatoo residing at Brookfield Zoo, near Chicago, Illinois, USA. A Major Mitchell's Cockatoo have been known to live up to 40-60 years in captivity. But Cookie has proved everyone wrong. He is not only the oldest of his species, but is probably one of the oldest living bird alive. He is presently 81 years old and was born on 30th June, 1933.
9. Cream Puff, The Cat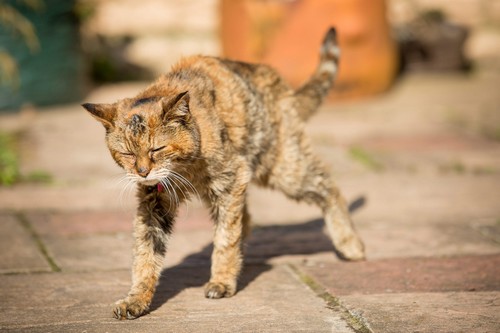 Well, they say a cat has nine lives. It might as well be true for Cream Puff, who was a female cat who died at age 38 years and 3 days. She was born on August 3, 1967 and died on August 6, 2005. Cream Puff, thus lived twice the average lifespan of cats, which is around 15 years.
8. Bill, The Horse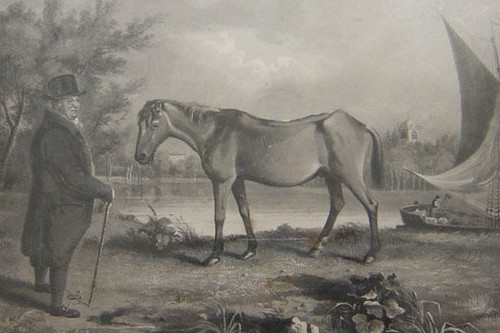 Born in the year 1760, Bill aka Ol'Billy is the longest living horse ever recorded. He died at the age of 62 years in the year 1822. He surpassed the average lifespan of horses, which is around 25-30 years.
7. Lin Wang, The Elephant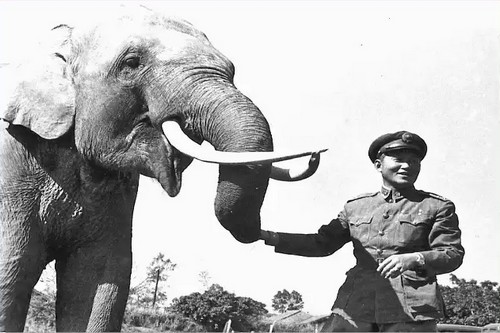 Normally, elephants live up to 50 years. Some have defied this by living up to the age of 70 years. But Lin Wang, an Asian elephant died at the age of 86 years. He was born on January 18, 1917 and died on February 26, 2003. He has been part of various impactful incidents throughout his life. From serving with the Chinese Expeditionary Force during the Second Sino-Japanese War (1937–1945) to getting relocated to Taiwan with the Kuomintang forces and to even living in the Taipei Zoo –he has done it all.
6. Debby, The Polar Bear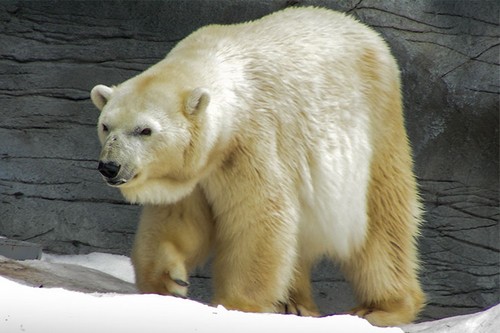 Polar bears have an average lifespan of between 15-18 years. But Debby, a polar bear, which lived in the Assiniboine Park Zoo in Winnipeg, Canada surprised everyone when it lived up to 42 years. The Guinness Book of World Records certified her as not only the oldest polar bear, but one of the three oldest individuals ever recorded of all bear species. Debby was born in the year 1966 and died on 17th November, 2008 after being euthanized when she was diagnosed with multiple organ failure.
See Also; 10 Most Famous Dogs in History.
5. Greater,The Flamingo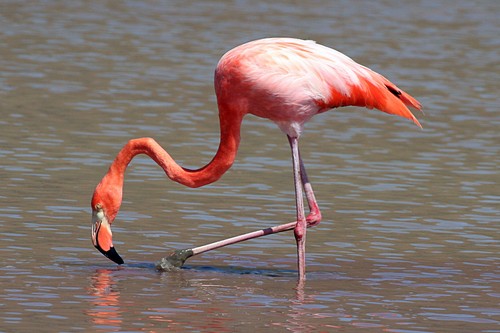 Greater, also known as Flamingo One and Flamingo 1, was the world's oldest greater flamingo. Although record about its age varies, but it is expected that at the time of its death on 30th June, 2014, it was at least 83 years old. The average lifespan of a greater flamingo is over 60 years. It spend the majority of its life in Adelaide Zoo in Australia. Its sex was never determined.
4. Charlie, The Macaw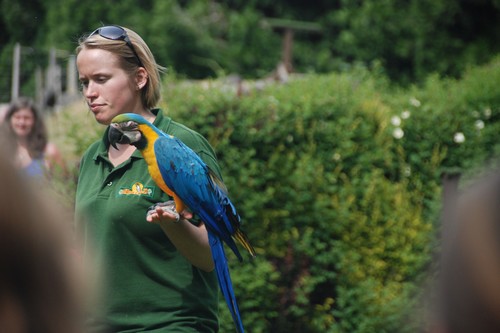 A macaw can live up to 75 years in captivity, although a more typical lifespan is 40 to 50 years. But Charlie, a female Blue-and-yellow macaw living at Heathfield Nurseries, a pet sanctuary in Reigate, Surrey, United Kingdom, is more than 115 years old, which definitely makes her one of the longest living organism in the world.
3. Henry, The Tuatara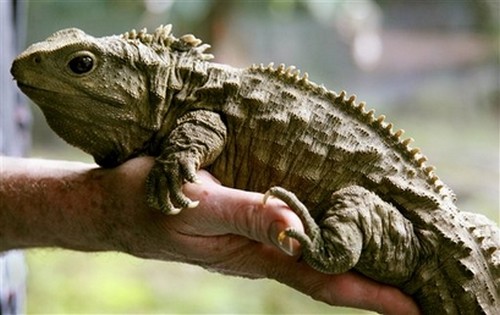 A tuatara lives up to 60 years, although some tuatara have even lived up to 100 years. But Henry was definitely an exception. In 2009, at the age of a whopping 111 years, he fathered 11 baby tuataras. Now, who says that with age, men lose their fertility. And by the way, one of Henry's female companion with whom he mate was 80 years old.
2. Thaao, The Andean Condor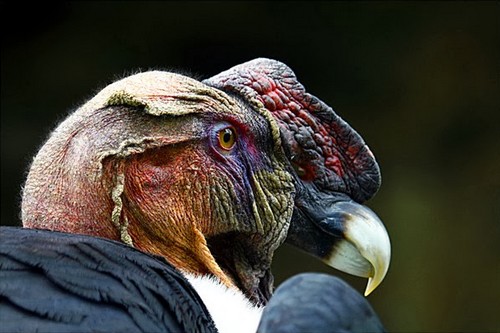 Being a slowly-maturing bird with no known natural predators in adulthood, an Andean condor is quite a long-lived bird. They normally live up to more than 50 years. But Thaao, an Andean Condor, who lived in  Beardsley Zoo in Connecticut, USA, died at the age of 80 years, which not only make him the oldest Andean Condor ever, but also one of the longest living birds in the world.
1. Adwaita, The Tortoise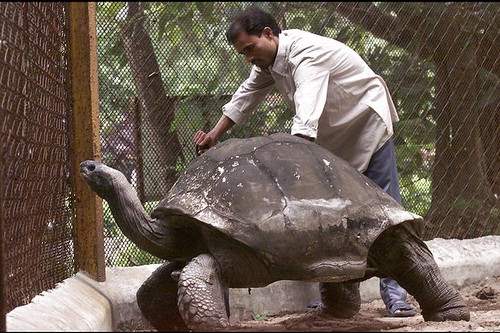 Being one of the four tortoises that resided at Clive's estate at Barrackpore, Adwaita was transferred to Alipore Zoo, India in the year 1875 or 1876, where he died on 22 March 2006. At the time of his death, he was believed to be at least 255 years old, which makes him one of the oldest living terrestrial organisms in the world. Adwaita was an Aldabra giant tortoise, which live up to usually 100 years. But Adwaita surpassed the lifespan of his own species. He lived longer than Tu'i Malila (188 years), a radiated tortoise; Jonathan (182 years), a Seychelles giant tortoise; Harriet (175 years), Galápagos tortoise and Timothy (160 years), a Greek tortoise.