Humans aren't the only living organisms who make history and impact on future. Throughout history, we have come across thousands and thousands of canines who have made eventful stories and have inspired us. There of course cannot be any judgement of ranking or selection as to which 10 were the best among them. But, as they say, we have to start by choosing someone. We will never ever forget the stories of these most famous dogs. Today, let us take a look at 10 of those canine's lives.
The Top 10 Most Famous Dogs in History From Joe to Captain:
10. Beautiful Joe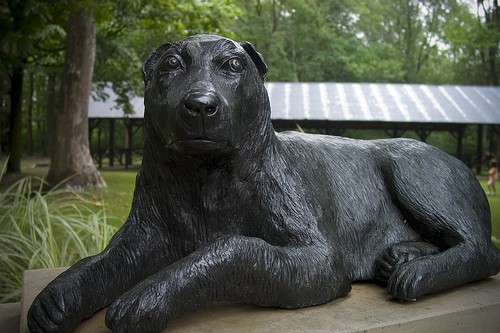 Beautiful Joe was an Airedale-type dog, being part bull terrier and part fox terrier, from Meaford, Ontario in Canada. Owned by a local man, Beautiful Joe was subjected to horrific and cruel abuse. His tail and ears were chopped off. But as fate would have it, just moments before his painful death, he was rescued in 1890. When Canadian author Margaret Marshall Saunders heard about his survival, she was so inspired and touched that she decided to write a novel based on is story. The novel was written in autobiographical style, from the point of view of Joe. The novel became a best –seller and in 1994, Beautiful Joe Heritage Society was formed to preserve Joe's Beautiful Joe's legacy and the house that witnessed Joe's abuse was turned into a museum.
9. Lex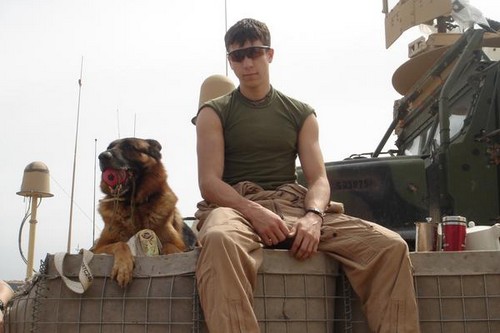 The first active duty, fully fit military working dog to be granted early retirement in order to be adopted, Lex , worked with his owner, United States Marine Corps handler Corporal Dustin J. Lee during the Iraq war. At the time of the war, Lee was killed and Lex was wounded. When he was being moved way for treatment, Lex refused to leave Lee's body and had to be dragged for his emergency treatment. He was ultimately adopted after Lee's death. On 25th March, 2012, at the age of 13, he died of cancer.
8. Endal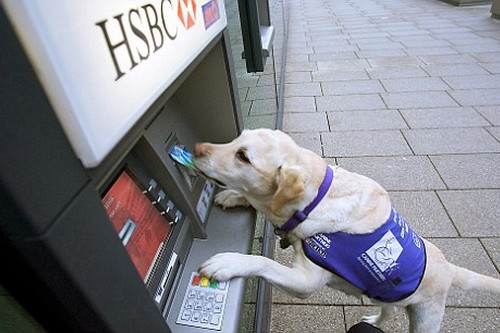 Voted "Dog of The Millenium", Endal was a male Labrador retriever in Britain. Born on 13th December, 1995, Endal received worldwide media coverage for many feats, most notably, for his decade long dedication to his owner, a disabled veteran. He also an ambassador for service dog charitable work. Also, he had a significant role in promoting service dog programs. He won the PDSA's Gold Medal for Animal Gallantry and Devotion to Duty, the highest award available to an animal. He died at the age of 13 on 13th March, 2009.
7. Sinbad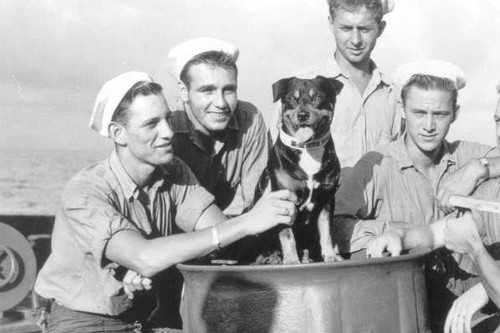 Born in the year 1937, Sinbad was a mixed breed who gained international recognition as a war dog during the Second-World War. Sindbad became Coast Guard's mascot. He was classified as non-commissioned officer by an arm of the United States military, rather than property. He gave 11 years of his life during the war, including in combat. Also, he has a biography to his name. Sinbad died on 30th December, 1951.
6. Seaman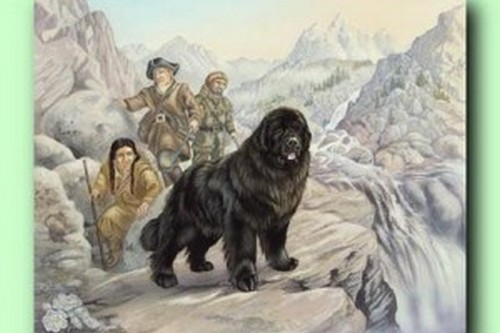 A black Newfoundland dog, Seaman accompanied Meriwether Lewis in his Lewis and Clark expedition across the north-western USA from 1804–1806. was a member of the first American overland expedition from the Atlantic coast to the Pacific coast and back. By doing so, he became the only dog to achieve such feat. In the year 2008, to honour him, he was made the official mascot of Lewis & Clark College's Pioneers.
5. Bobbie The Wonder Dog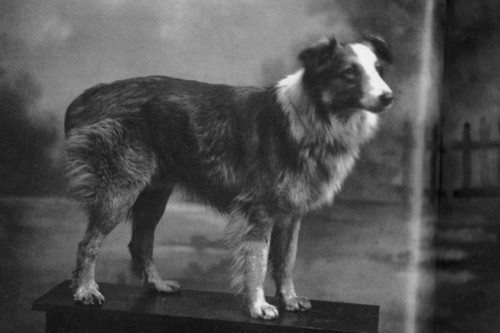 Love will find its way. The phrase couldn't be more correct other than Bobbie, The Wonder Dog. After an accidental abandonment on a cross-country trip, Bobbie's owner left any hope of seeing their beloved again, even after doing extensive searching. Six month later, the two-year old Scotch Collie/English Shepherd mix, who was lost in Indiana, USA, Bobbie appeared on their doorstep of his owner, in Oregon, in an extremely weak and bony condition, proving he walked all the way. Yes, you heard that right, he walked 2,551 miles (4,105 km) of plains, desert and mountains in the winter to return home, an average of approximately 14 miles (23 km) per day. Since then, he received letters, jewel-studded harness and collar, ribbons and keys to cities and inspired movies.
4. Laika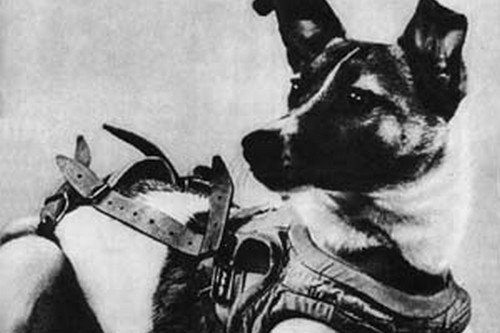 Much before human had the guts to see if travelling to space would be safe or not, they like always tested in on animals. This time, it was Laika, a Russian stray dog, who became the scapegoat. She became the first animal launched into orbit, paving the way for human spaceflight in 1957. Do the poor technology back then, it was not possible to de-orbit the spacecraft and return it to earth. So, Soviet officials said that Laika was euthanized prior to oxygen depletion on the sixth day of orbit. However, later studies proved that Laika died within hours of launch, due to over-heating. No dog has gained as much recognition like her. Worldwide, after her death, there were tributes- from postage stamps in her name to statues, everything was there, but Laika.
3. Canine Rescue Team of 9/11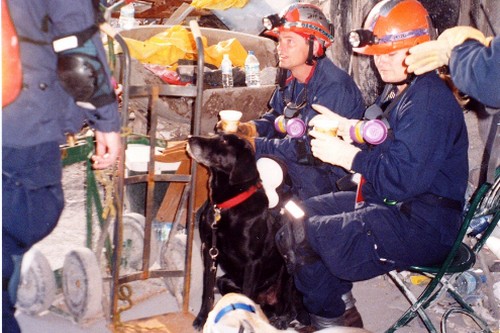 This refers a team of 350 search and rescue dogs that worked at World Trade Center site following the September 11, 2001 attacks. They helped located survivors and dead bodies in tight spaces, which otherwise would not have been possible by humans alone. In fact, the last survivor of the incident was found by one of them only. They helped save many lives which otherwise no one probably would never found.
2. Hachiko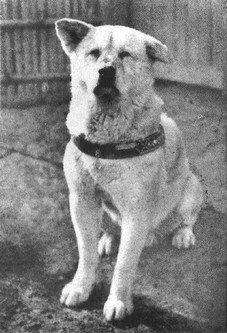 Born on 10th November, 1923, Hachiko, an Akita, is the ultimate symbol of loyalty and love. He lived in Japan. After his owner's death, he used to return to the train station during the time the train was scheduled to arrive in hope to seeing him again. He did this for a whopping nine continuous years. He died on 8th March, 1935, at the age of 11. His life has inspired many films and books.
1. Captain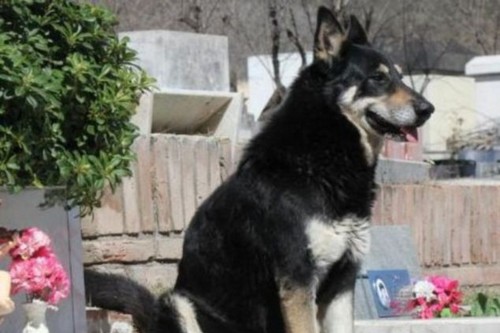 Captain is a German shepherd dog. He gained international recognition for his utmost dedication and love for his owner. Since the death of his owner, Miguel Guzman in 2006, spends every day of his life in front of his owner's grave. He stands vigil over his owner's grave and receives provisions from the cemetery staff so he does not need to leave. What stronger bond of love could be there.