Technology has changed the world. It has changed the way we do things. Communication has been made easier. Business transactions have been simplified. Long lost friends have been reconnect and reunited. Technology allows us to talk with someone miles away in real time. This was achieved through powerful computers with powerful processors. The first computers were big the size of a classroom but the modern day computers are small and can be held by hand. Smart phones are examples of such computers. They perform activities such as sending and receiving mail as well as voice calls and text messages. But that is not all. Modern day phones are so powerful and multi-functional. With your modern day phone, you can play mobile games, Skype and run other powerful applications. In this piece I will rank the top 10 most advanced smart phones in the world. Let the countdown begin.
10. Huawei Mate 8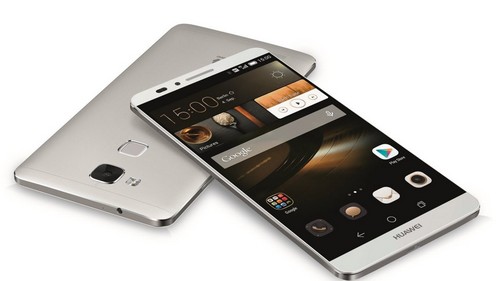 This device comes with a 6" screen display and a metallic exterior. It is ultra slim design gives it the cool look that we all desire in smart phones. It comes with a fingerprint sensor that ensures security of all the data in your phone including contacts, images, call logs as well as text messages. It runs on Android 6.0 with an Octa core processor that ensures the phone never freezes mid operation. It has a 16 MP camera with this one is able to capture crystal clear images and videos. All this features make the Huawei Mate 8 one of the most advance smart phones in the world.
9. LG Nexus 5X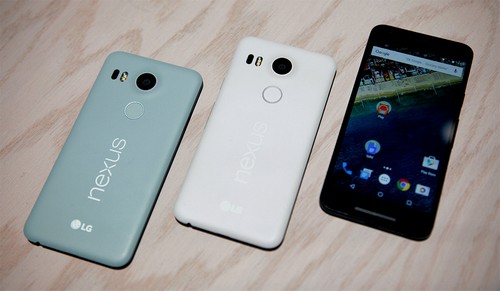 The Nexus 5X comes with camera of 12.3 MP and a front camera of 5 MP. It runs on Android 6.0 just like the Huawei Mate 8 and its internal battery is rated at 2700 mAh. Its 1.8 GHz hexa- core 64 bit processor ensures optimal mobile operations. It comes pre-installed with the best Google apps so it is touch and go the minute you purchase this phone. The Android version is Marshmallow and this enables the phone to implement automatic software updates after a specific period of time.
8. Apple iPhone 6s plus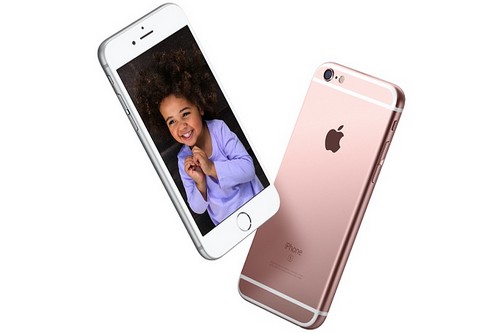 Released in 2015, the iPhone 6 plus weighs 192 grams, its thickness is just 7.3 millimeters and it runs on iOS 9.3.2. It has massive storage space up to 128 GB though it has no memory card slot. Some of its other impressive features include simultaneous 4K video and 8 MP image recording. It also has enabled touch focus and face recognition. These awesome features make the Apple iPhone 6s plus one of the most advanced smart phones in the world.
7. Oneplus 2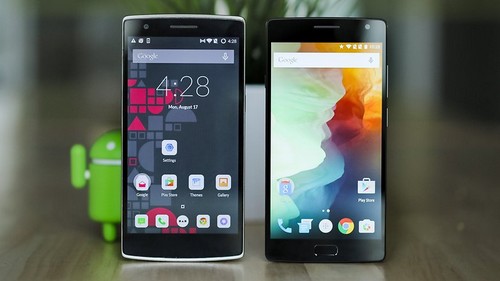 The OnePlus 2 supports 4G and LTE technology. Its 3300 mAh battery ensures long lasting mobile operations. Its octa-core processor ensures that games and other demanding apps run effortlessly. It comes in a slim sleek design and a 5.5" LCD display. This ensures that its users get to experience sharp images and crystal clear videos.
6. Nexus 6p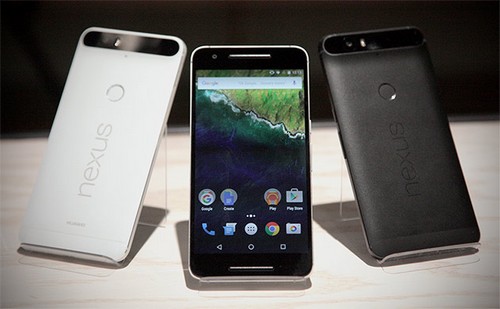 Its finger print sensor makes the Nexus 6p one of the most secure smart phones around. It runs on Android 6.0 and its quad-core processor operates at a frequency of 2.0 GHz. Protection is key to the Nexus 6p and for this reason it is protected by a corning gorilla glass with oleo phobic coating. It supports videos of up to 2160p. Its battery is rated at 3450 mAh. With such a high battery capacity, there is no need of investing in a power bank or carrying your portable USB charger everywhere you go.
5. Apple iPhone SE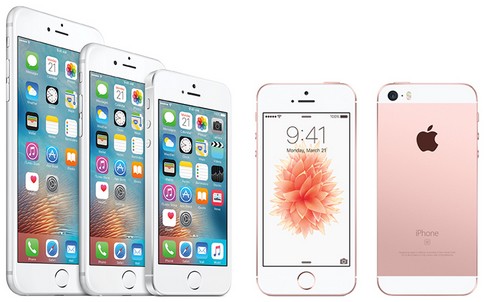 So popular is the Apple iPhone SE that if you were to order one right now, it will take a couple of weeks for it to be delivered to you. This is testament that it is indeed one of the most advanced smart phones in the world. Its display is 4" and I would go ahead and define the iPhone SE as the most powerful 4" phone ever produced. It has the same design as the other iPhone brands but it come with a 64 bit A9 processor. This chip handles processes efficiently and effectively.
4. HTC 10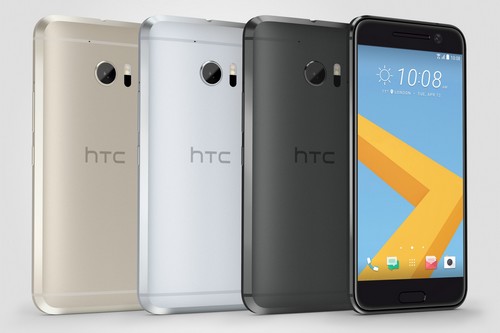 Its all metallic exterior design gives it a cool look. The HTC 10 has revolutionized smart phones camera. Its iconic OIS front and back camera offers 12 million Ultra Pixels as well as laser fast autofocus. Users can therefore take quality pics and videos anytime anywhere. The efficiency in camera application make the HTC 10 one of the most advanced smart phones in the world.
3. Apple iPhone 6s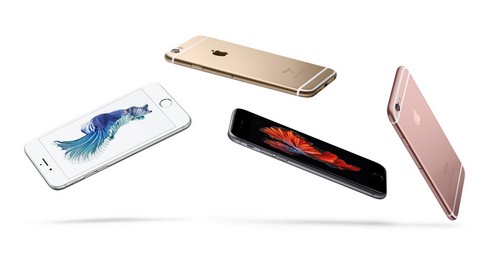 The iPhone 6s is one of the most advanced smart phones in the world. It is the flagship brand of Apple mobile market with its release in September 2015 witnessing massive queues at Apple store shops. It runs on iOS 9.0 upgradable to 9.3.2. It supports 4G LTE technology. It comes with face and smile recognition capabilities that ensure security of your vital data. Apple is big on display and the iPhone 6s supports videos of up to 2160p.
2. Samsung Galaxy s7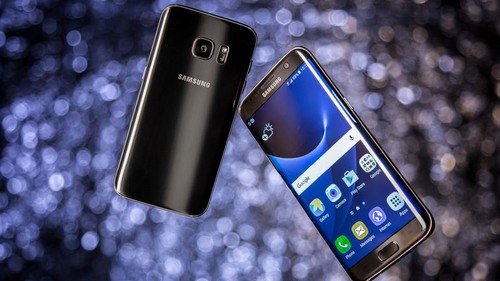 The Samsung Galaxy s7 is stylish and cool. It surface is smooth and this makes it easy to hold and handle. It has a RAM of 4 GB Snapdragon 820 and it is therefore able to handle as many applications that you wish to install. Its octacore processor gives it unbelievable processing power. It comes with 12 MP camera that ensures you capture the best pictures when you are out there. It was one of the most purchased smart phone on it release date.
1. Samsung Galaxy s7 edge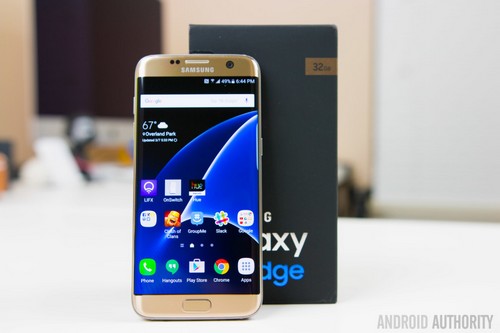 Samsung Galaxy s7 edge is the most advance smart phone ever produced. Released in March 2016, the Galaxy s7 edge supports 2G, 3G and 4G technology. It has a display of 5.5" and runs on Android 6.0 marshmallow. It has a spectacular camera of 12 MP and its battery life is long as well. Its internal storage of 32 GB provides enough space to store all your images and videos.
Top 10 most Advanced Smart Phones
1. Samsung galaxy s7 edge
2. Samsung galaxy s
3. Apple iPhone 6s
4. HTC 10
5. Apple iPhone SE
6. Nexus 6p
7. Oneplus 2
8. Apple iPhone 6s plus
9. Nexus 5x
10. Huawei Mate 8
Written By: Olivia Williams