The list of top 10 hottest Canadian models; These beautiful models from Canada have been featured in fashion shoots, advertising, campaigns and magazine. They modeled in their native country and around the world, making them among the most sought-after women on planet. Some of these beautiful Canadian women have boosted their notoriety and success by appearing in movies and TV shows in Canada, and are recognizable there as celebrities.
This list includes some most popular women from Canada who have worked notably as models. If some of your favorite Hottest Canadian Models aren't featured, add them in comments section.
Top 10 Hottest Canadian Models and Actresses:
10. Estella Warren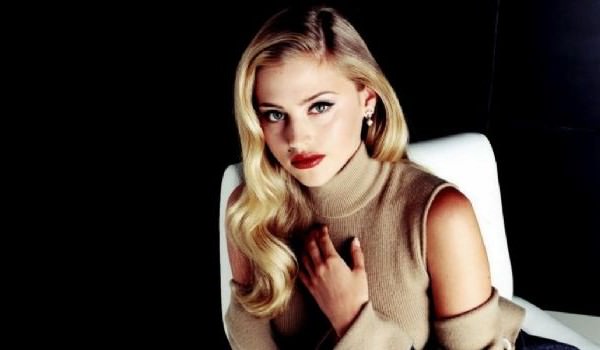 An actress, former fashion model, and a former synchronized swimmer, Estella Warren is at 10th position on our list. Since 1994 she has been modeling for many famous brands like Sports Illustrated as well as working for campaigns for Perry Ellis and Victoria's Secret.
9. Tricia Helfer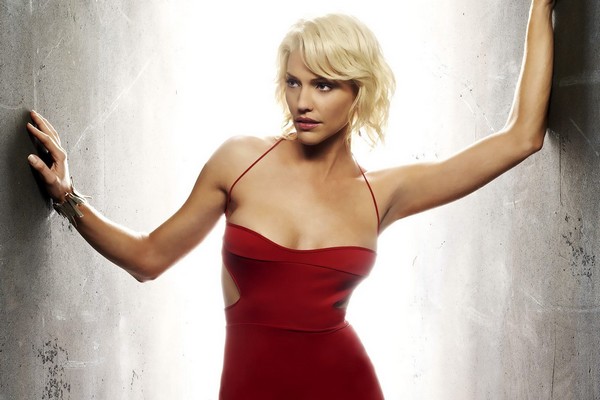 At No.9 on our listof 10 hottest Canadian models is Tricia Helfer. She is best known for playing the humanoid Cylon Number Six in Ronald D. Moore's re-imagined Battlestar Galactica television series. In 1992, she won Ford Models' Supermodel of the World Contest and was subsequently signed to Elite Model Management and later to Trump Model Management.
8. Shay Mitchell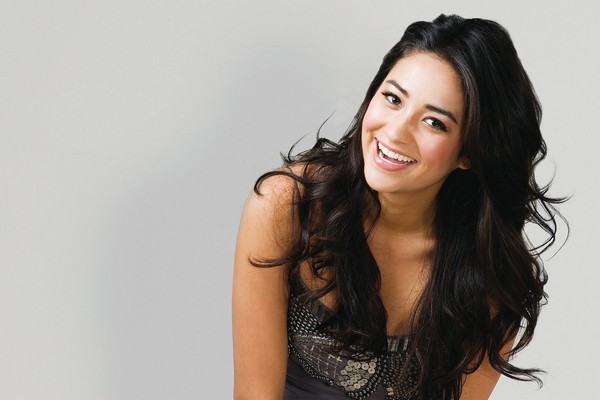 Known for her role as Emily Fields in the ABC Family series Pretty Little Liars, Shay Mitchell hold the 8th position on our list of 10 hottest Canadian models. Born to a Filipino mother and an Irish/Scottish father, Mitchell, in her late teens, had successfully modeled for a variety of companies.
7. Sarah Mutch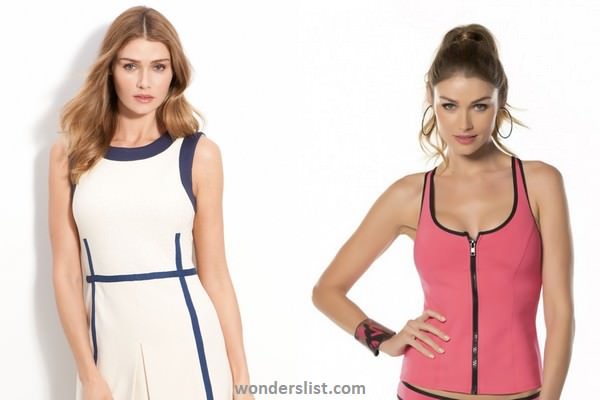 The beautiful Canadian fashion model Sarah Mutch is at No. 7 on our list. She started modeling just at the age of 13. She has modeled for several popular magazines including Maxim magazine, Vogue, Cosmopolitan, Elle and Ocean magazine. She also appeared in TV shows such as Smallville, Jake 2.0 and Supernatural as well as in the 2008 film The Seamstress.
6. Elisha Cuthbert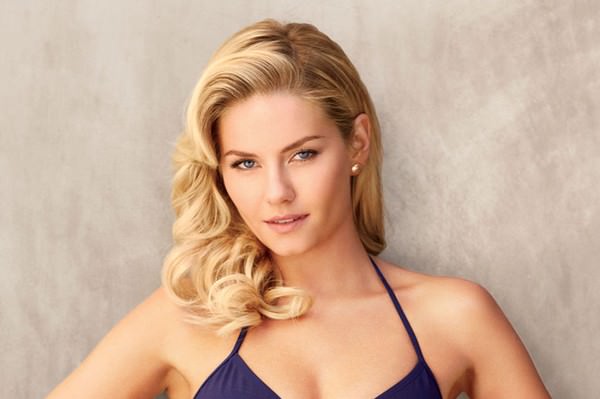 An actress, model and TV personality, Elisha Cuthbert is at No. 6 on our list of hottest Canadian models. She strated her career as the co-host of the Canadian children's television series Popular Mechanics for Kids. Her well known TV roles; Kim Bauer on the Fox action-thriller series 24 and Alex Kerkovich on the ABC comedy series Happy Endings. She has also appeared in films like Airspeed, Love Actually, Old School, The Girl Next Door, House of Wax, and Captivity.
5. Leyla Milani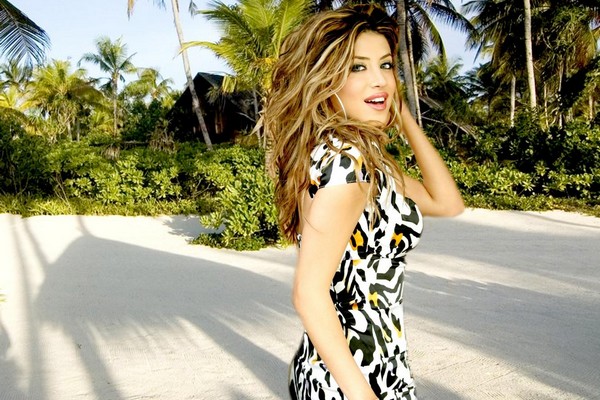 An Iranian Canadian woman of Assyrian and Persian heritage, Leyla Milani spot 5th on our list of hottest Canadian models. The supermodel, actress, TV host and entrepreneur, Milani was born in Toronto to Iranian parents, and married to Iranian Entrepreneur Manny Khoshbin. Leyla has appeared in the 2005 WWE Diva Search, Sleeper Cell, Las Vegas, Deal or No Deal, Rules of Engagement, Attack of the Show!, The Tonight Show with Jay Leno, Curb Your Enthusiasm, Desire, Wanted, Entourage, Stacked, Extra, and the 2006 Lingerie Bowl.
4. Yasmeen Ghauri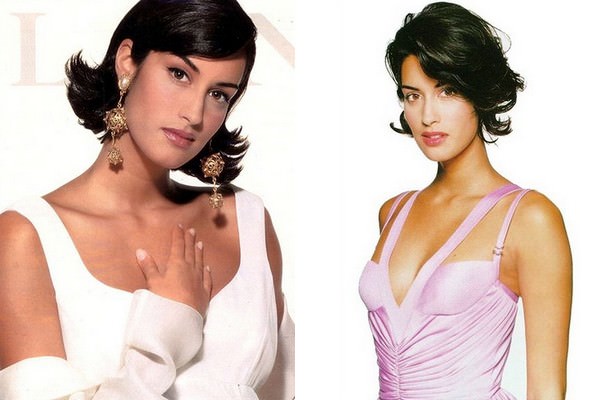 Born to a German mother, Linda and a Pakistani father, Moin Ghauri, the beautiful Yasmeen Ghauri spot 4th on our list of hottest Canadian models. She has worked for huge fashion brands like Chanel, Gianni Versace, Christian Dior and Anne Klein. She was face of Victoria's Secret. The character of Jasmine in the comic book series Jonathan Steele was created after Ghauri. Just like her real life, the character is a former model, born in Montreal to a Pakistani father and a German mother.
3. Kim Cloutier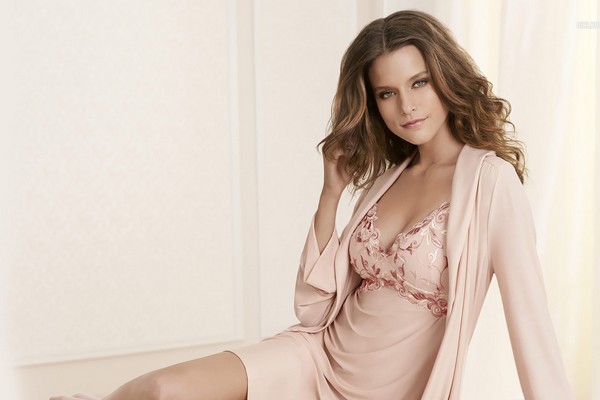 Known for her athletic swimsuit figure, Kim Cloutier hold third place on our list of hottest Canadian models. She is a fashion model, known for numerous lingerie, swimsuit and cosmetics campaigns. She has appeared in the Sports Illustrated Swimsuit Edition 2009. She also featured on the cover of Flare's Summer 2007 issue, Elle Accessories, Glow Magazine and Sirene.
2. Kate Todd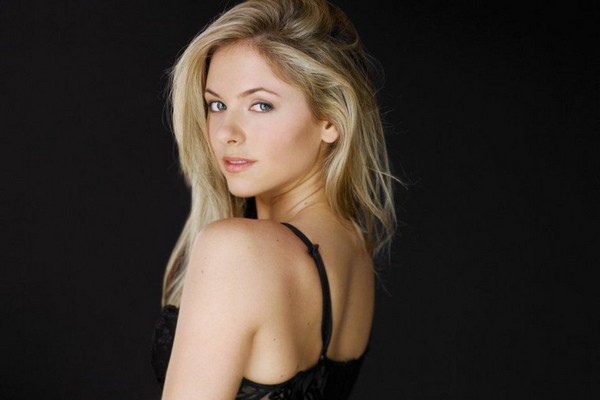 Kate Todd comes second on the list "hottest Canadian models. She is an actress, singer and songwriter, best known for her role as Lily Randall in Radio Free Roscoe and Sally in Life with Derek. She is also known for her continuing role as Erica in the movie and series My Babysitter's a Vampire and has a recurring role in the Canadian drama series The L.A. Complex as Katee.
1. Cobie Smulders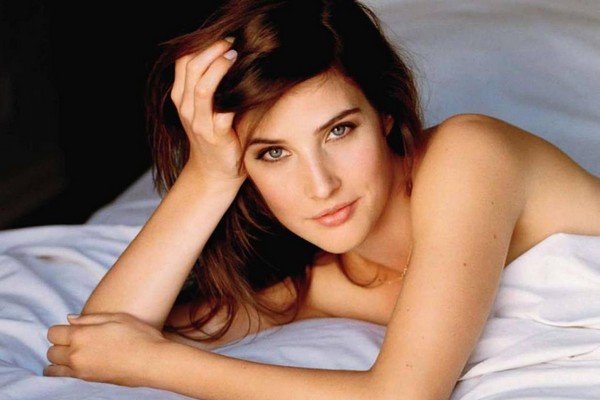 The Canadian-American actress and model Cobie Smulders comes first on our list. She is best known for her roles as Robin Scherbatsky on the television series "How I Met Your Mother" and Maria Hill in the "Marvel Cinematic Universe". She married with American actor Taran Killam in 2012. The couple reside in Los Angeles, California, and have one daughter, Shaelyn Cado Killam.
Here are some other related lists, you may like them; 10 hottest women in the world, 10 Most Beautiful Ukrainian Women, 10 Most Beautiful Russian Models of All Time. And, 10 Hottest Brazilian Models.