Having the same medium length hair and doing the same hairstyle everyday might get real boring. Whereas certain hairstyles flaunted by celebrities have made a huge impact over everyone. These chic hairstyles not only will reduce your styling time every day but will help you stand out from the crowd. So check out the following celebrity inspired hairstyles before your next visit to the saloon.
1. Madonna's Layered Bob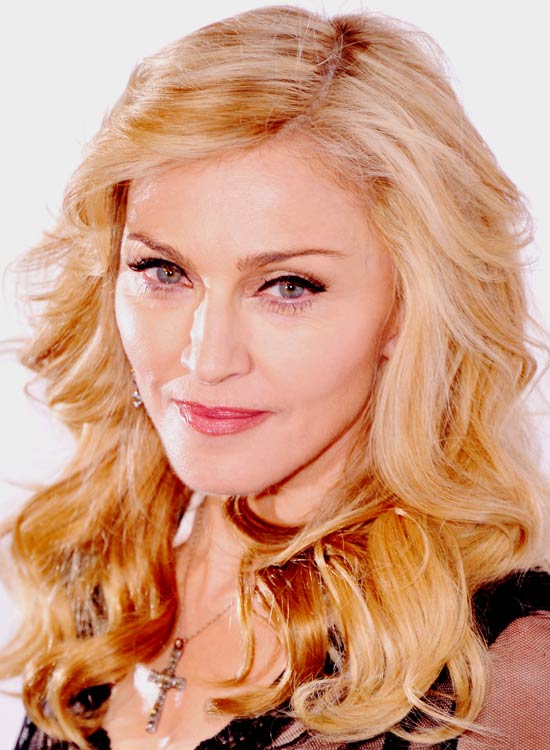 Either you can go all the way and dye your hair blonde but if you think that's a little over the top, a chic bob cut in edgy layers will do wonders. This hairstyle will suit anyone and everyone as it makes your hair look voluminous and fuller.
2. Taylor Swift's Short Retro Hair do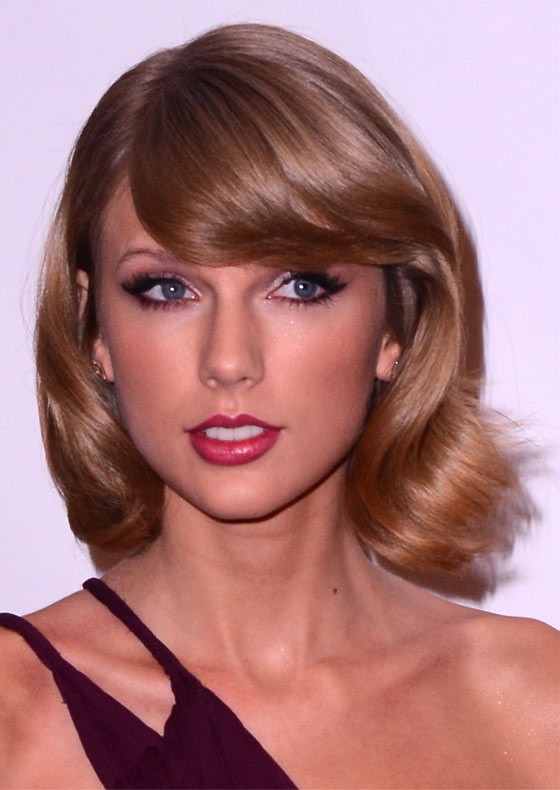 This short hairstyle looks very feminine and fresh. Every girl must try this hairstyle once in their lifetime. The heavy layered bangs add an extra oomph to the whole look. Always finish off this hairstyle with a shine spray to add that gloss to your hair.
3. Rachel McAdam's Top Knot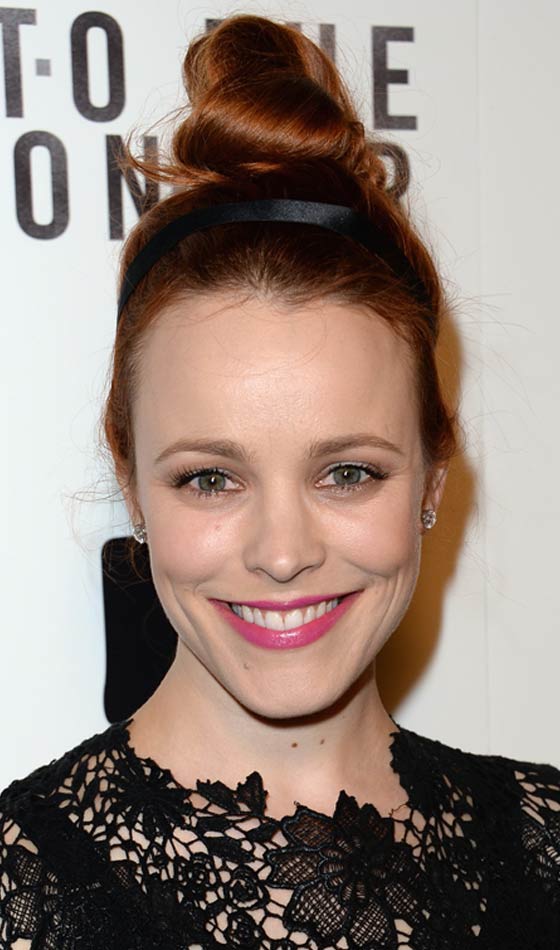 Now you must think there's nothing glamorous about a top knot but wait till you see how Rachel McAdam pulled it off. Add an adorable hairband and twist all your hair on top of your head into a bun and let it speak for itself. This hairstyle is easy to maintain and very convenient for second or third day hair as it can very well hide greasy hair.
4. Loose Side Braid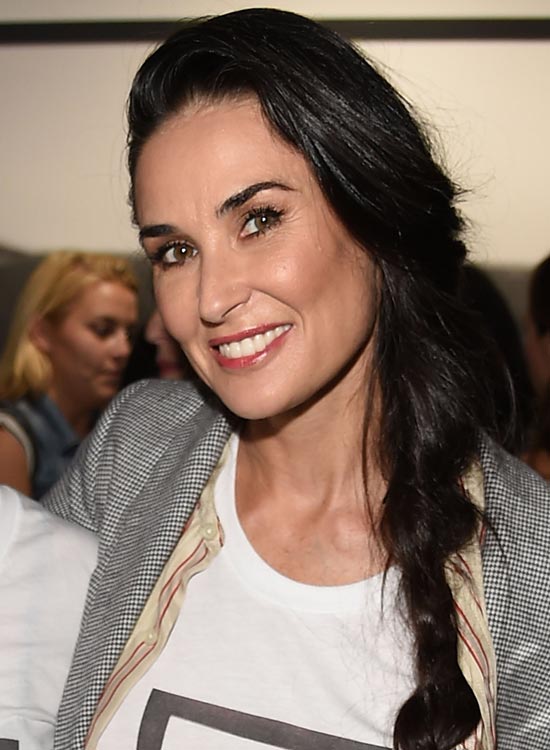 Braids are one of the most versatile ways to look stylish every day. A loose braid on the side looks very feminine and chic. Now you can either do a three strand braid or really French it, it'll look absolutely gorgeous. For extra volume, you can also backcomb the crown area of your head and finish off with some hairspray if you have a lot of layers in your hair.
5. Jet black straight hair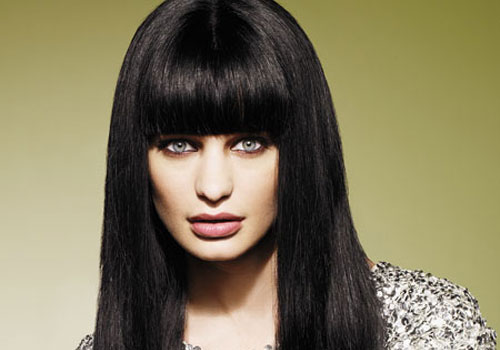 Nobody can deny the fact that every girl whether in her teens or her 50's can pull off straight hair. Surely not an everyday hairstyle if you have thick wavy or curly hair. But whenever you'll try this, it'll definitely knock everybody's lights off. For a sleeker look, put some hairspray on a hairbrush and brush your hair with it. It will help tame the flyways.
6. Gwen Stefani's Messy Bun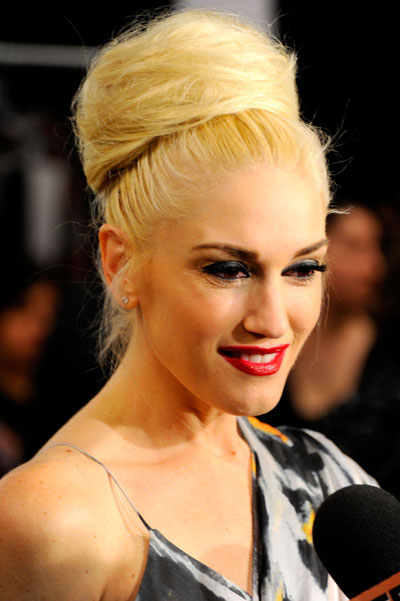 Granted this hairstyle does have a messier look to it but that's what gives it that funky look. This hairstyle will definitely up your style quotient if you wear it to your next office party or an evening out. Top achieve that messy look, backcombing will be your best friend. Tease the roots and the hair as well. Twist to form a loose bun and secure it with pins and hairspray.
7. Emma Watson's hair accessories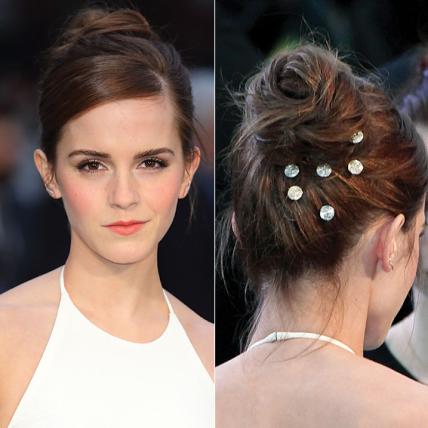 Those tiny little gems definitely took this otherwise classy hairstyle to a whole new level. This ballerina hair up do can be achieved by partitioning off the bangs first and then gathering all your hair up and making a messy bun on top of your head. Now brush your bangs and pin it to the side and add some hairspray for a sleeker look. Now scatter those gemstones however you like.
8. Emma Robert's Wavy Bob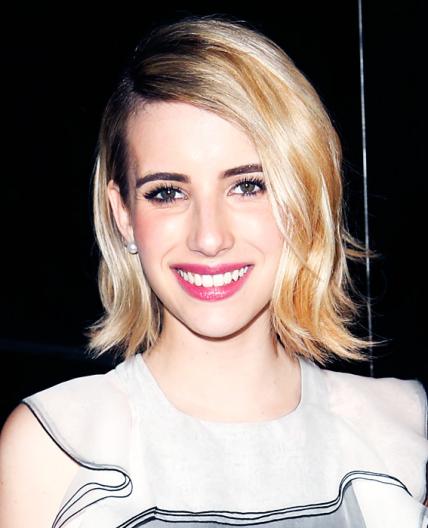 Another excellent way to style a symmetrical bob is to add some waves in them. A little on the sleeker side at the top and a messier look at the ends, this hairstyle can be worn at almost every occasion. Use a ceramic hair straightener and add a little twist as you go down. This will add some glossy yet natural looking waves to your hair. And not to forget, finish it off with some hairspray.
9. Side parted Curls cum waves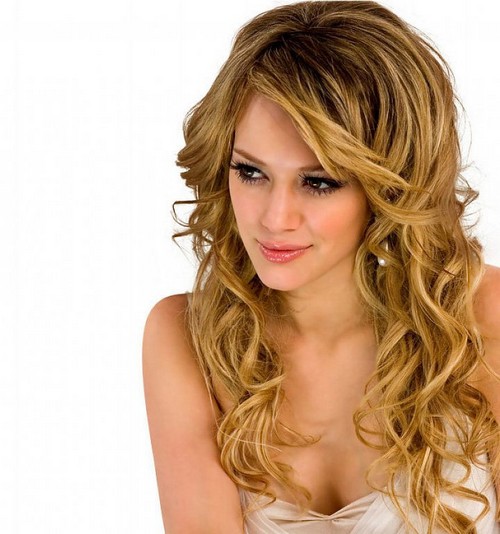 Again a very feminine look and perfect to go with any gown or an off shoulder dress. This hairstyle will take everyone's breath away as it looks really classy and gorgeous. To achieve this look all you have to do is curls your hair like usual and just make sure the curls aren't too tight. Gently run your fingers through them. Now part your hair to the side and bring all your hair to one side. Needless to say, hairspray all over to make it last for a long time.
10. Jessica Alba's braided side bun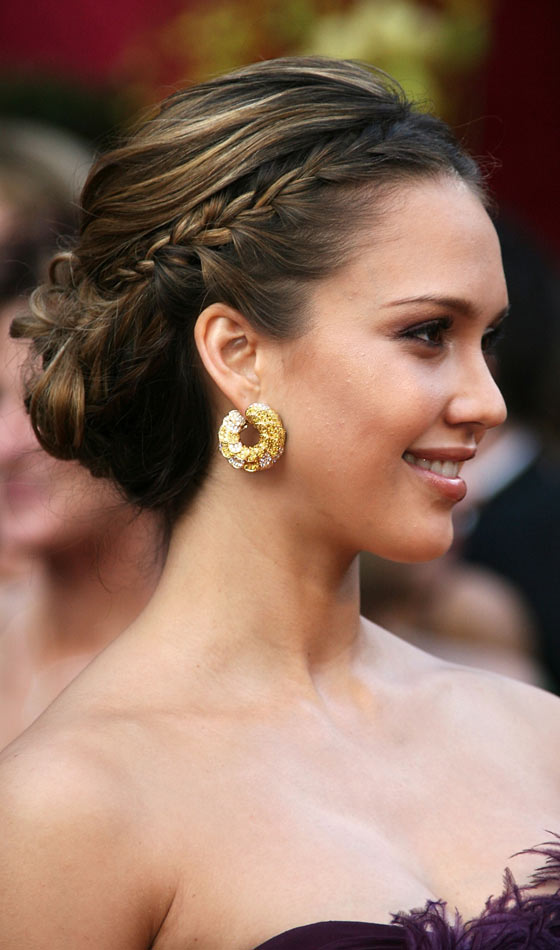 A side bun is always glamorous and chic. Add a side braids to it and it looks absolutely salon styled. This hairstyle looks like it took hours to do but actually you can do it on your own. Just make a side parting, braid your bangs and loosen it up. Now along with the braid make a voluminous side bun and you're done. Add some backcombing to make it look fuller. (Image Source stylecraze.com)
Top 10 Celebrity Inspired Hairstyles.
Madonna's Layered Bob
Taylor Swift's Short Retro Hair do
Rachel McAdam's Top Knot
Loose side Braid
Jet black straight hair
Gwen Stefani's Messy Bun
Emma Watson's hair accessories
Emma Robert's Wavy Bob
Side parted Curls cum waves
Jessica Alba's braided side bun
Author – Apsara Mishra