The Miss World pageant is one of the most prestigious international beauty pageants of the world. It was first originated in the United Kingdom in the year 1951 with a unique motto – Beauty with a Purpose. It has became a tradition of the lady who has just crowned to the second most prestigious beauty pageant lives in London during her reign. The first beautiful lady got the crown is Kerstin Hakansson from Sweden and the current Miss World is Rolene Strauss from South Africa. This list contains the information about the last 10 Miss World from the year 2005 to 2014.
Miss World from 2005 to 2014
10.  Unnur Birna Vilhjalmsdottir of Iceland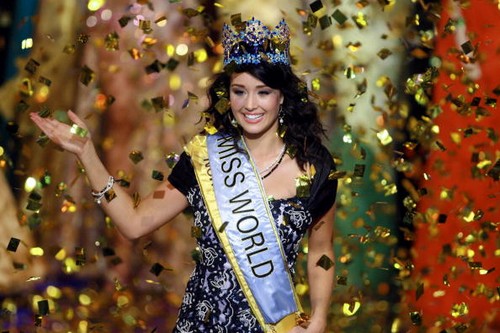 Unnur Birna was born on 25th may 1984 at Reykjavik, Iceland. She is an anthropologist, lawyer, model, actress, TV personality and master of ceremonies. Green eyed beauty had also won the title of Miss Iceland in 2005. She was crowned as Miss World on 10th December 2005 by Peru Maju Mantilla who won the title in 2004. She worked for an ad in 2011. She hosted the "Miss Reykjavik 2010" pageant. In 2008, she appeared in films. Her first film was named The Higher Force in which she played a supporting role.
9. Tatana Kucharova of Czechoslovakia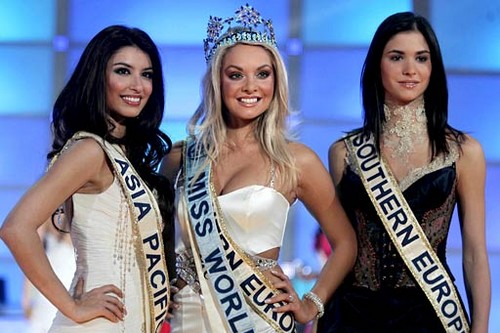 Kucharova was born on 23rd December 1987 at Trnava in Czechoslovakia. Blonde girl with blue eyes got the title of Miss Czech Republic in the same year she got the title of Miss World. She got the crown on December 2006 and later handed over the crown to the next Miss World on 1st December 2007 in China. The same year she started appearing in the Fashion TV for fashion videos. She travelled to Russia, Sri Lanka, The USA, Poland and many more places during her reign. She was selected as WNYLE Global Leader and member on March 2013.
8. Zhang Zilin of China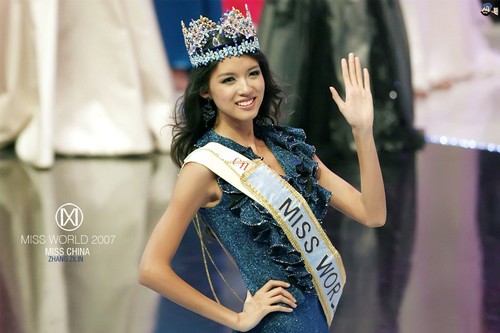 Zhang Zilin became the first women to get the title of Miss World from China. She is of 31year old and belongs to Shandong, China. She got the degree of Business Administration in 2006. She got married in 2013 to Neil Nie in Thailand. Her debut film was The Underdog Knight 2. She also sang for the 2008 Olympics soundtrack and appeared for the music video. Zilin was crowned Miss World on 1st December 2007. She also became Miss World Top Model 2007.
7. Ksenia Vladimirovna Sukhinova of Russia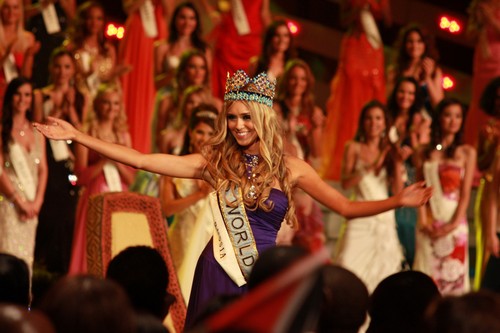 Ksenia was born on 26th august 1987 at Nizhnevartovsk in Russia. She won Miss World on 13rd December 2008 in Johannesburg after beating 108 contestants all over the world and became the second Russian to won the show. She also won Miss World Top Model and Miss World Europe. She attended university and studied Cybernetic systems there. She visited over 30 countries during her reign.
6. Kaiane Aldorino of Gibraltar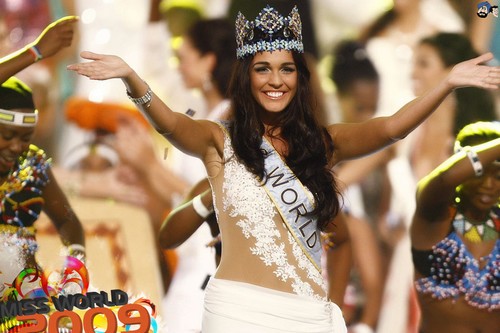 Aldorino was crowned Miss World in the year 2009 in South Africa. She was crowned Mss Gibraltar in the same year. She is a politician as well as a dancer of Urban Dance Group. She became the first woman in her place to receive the Freedom of The City in Gibraltar in the year 2011.
5. Alexandria Mills of US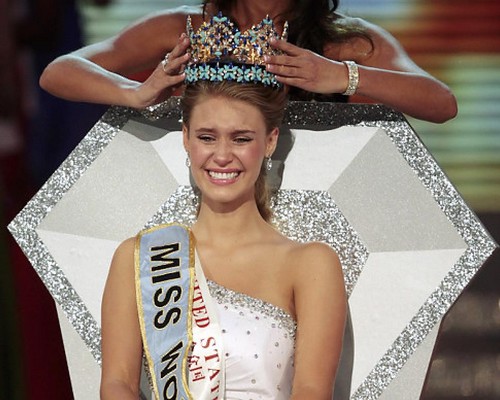 Alexandria Nichole Mills was born on 26th February 1992 at Louisville in US. She was the third woman to get the crown of Miss World in US. Blond babe with blue eyes was crowned Miss World on 30th October 2010 in Sanya, china. It was the 60th Miss World pageant. She also became Miss World US 2010. She got married on 2nd November 2012 to Franklin Hibbs.
4. Ivian Sarcos of Venezuela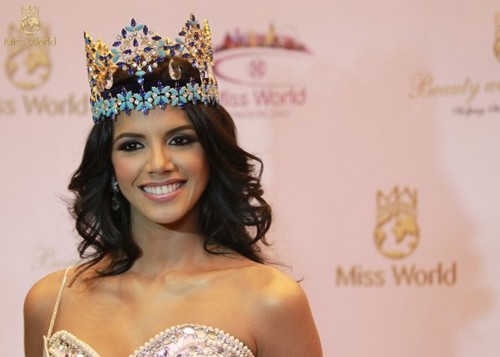 Ivian Sarcos was born on 26th july 1989 in Guanare, Venezuela. She became Miss Venezuela Mundo in 2010. Later, in 2011, she became the 6th woman from Venezuela to get the crown of Miss World. On 6th November 2011 she had her coronation. Sarcos has 12 brothers and sister in her family. In 2011 she also got the title of Miss World Americas preceded by Alexandra Mills.
3. Yu Wenxia of China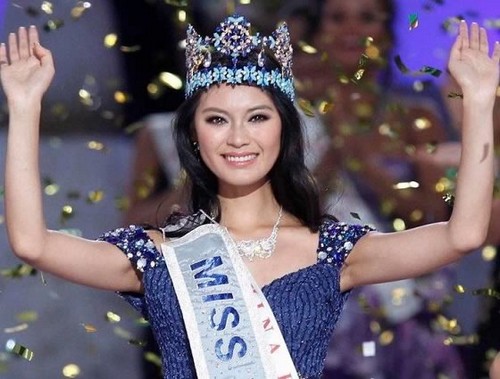 Yu was born on 6th august 1989 at Shangzhi in China. She is an actress mainly works in Chinese films. She is a model as well. She was crowned Miss World 2012 in Ordos City and became the second woman in China to grab the title. We saw her in the film The Transported Refueled.
2. Megan Young of US

Megan was born in 27th February 1990 and resides at Virginia in US. She is an actress, host, VJ, model and peace ambassador. Famous actress Lauren Young is her younger sister. As her hometown is Philippines, thus she became the first one to take the crown to Philippines in 2013. She has appeared for many TV shows like Love to Love, Kokey etc. and she was starred in movies like The Reunion, White House, Babe, I love you etc.
1. Rolene Strauss of South Africa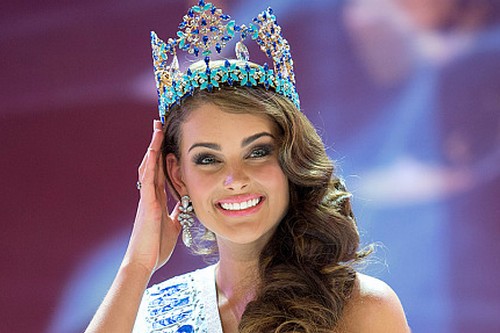 Miss Strauss was born on 22nd april 1992 at Volksrust in South Africa. She was a medical student at the University of the Free State. She attended Miss World America 2015 held at Washington D.C. on 3rd July 2015. She is the second South African model to get the title of Miss World. Now days she hosts TV shows and goes on for modelling.
List Created By: Pritha Ghosh