Filipinas people are known for being hospitable and too friendly. But more than that, Philippines is home to some of the most beautiful women in the world. They are highly regarded for their unique beauties which come with a rare touch of charm and sexiness. They are deeply rooted to their values and culture, which set them apart from the rest. They possess an exceptional and deep sense of allure and graciousness that fascinates men from all over the world. Philippines women are also known for their caring disposition and remarkably strong family values.
Philippines is an amazing tropical country where a lot of foreigners spent their vacations. Because of their attractiveness, some foreigners become so deeply in love with them and choose to live there. That's what some Philippines ladies have foreign ancestry, which contributes to the exotic mix of their beauty. However, it is not the only physical aspect that make them beautiful. There are also some other factors that makes them truly beautiful; like their sweet, respectful, strong, and independent attitude.
Below is the list of top 10 most beautiful Filipina actresses. All women in the list conceals very unique and extraordinary personalities behind their incomparable beauties.
Top 10 Most Beautiful Filipina Actresses: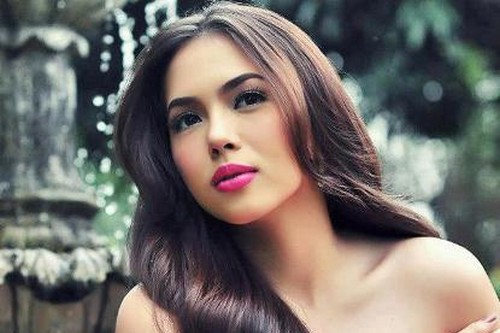 The beautiful mixture of Filipino and German blood, Julia Montes comes at No.10 in the list of 10 Most Beautiful Filipina Actresses. Julia is an actress and commercial model. She gained prominence after playing the antagonist Mara in the classic remake of Mara Clara. She gained superstardom after playing the role of Katerina in Walang Hanggan with co-star Coco Martin.