They say twins relationships are one of the strongest bonds in the world, because their relationships start from the womb. Let's look at top 10 celebrity twins, that we didn't know about.
Check out 10 surprise celebrity twins below:
10. Will Young and Rupert Maxwell Young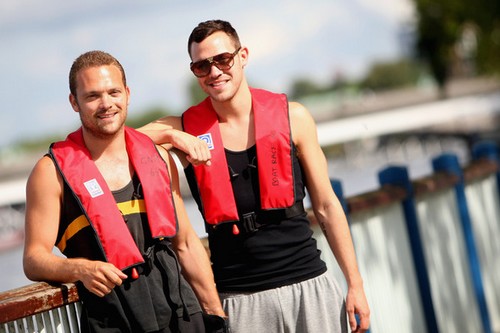 35 year old English singer-songwriter, reality TV star and actor Will Young, who won the inaugural season of the 'Pop Idol' in 2001-2002 apparently is in the lists of celebrity twins. Young is ten minutes older to his twin brother Rupert. Both of them were born six weeks prematurely on 20th February, 1979. Apart from a twin, he also has an elder sister named Emma. Will Young has so far recorded five albums and his sixth album is on the pipeline, to be release in 2015.
9. Olly Murs and Ben Murs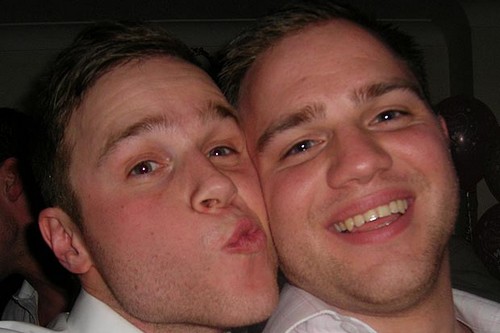 30 year old English singer, songwriter, reality TV star, musician and TV presenter Olly Murs, who first rose to fame in the year 2009, after placing as the runner-up for the ninth season of 'The X-Factor UK', has a twin, named Ben Murs. Both of them were born on 14th May, 1984. They also have a sister, Fay Murs. Olly, so far has four headlining tours, four studio albums and has won two BBC Radio 1 Teen Awards.
8. Kiefer Sutherland and Rachel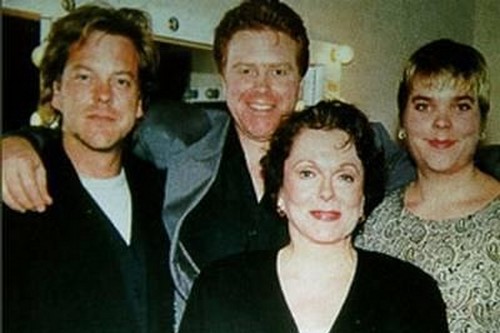 47 year old British-Canadian actor, film producer, and film director Kiefer Sutherland who gained immense popularity worldwide for portraying the role of Jack Bauer on the Fox series 24, for which he won an Emmy Award, a Golden Globe Award, two Screen Actors Guild Awards, and two Satellite Awards, also has a twin. Born to successful Canadian actor parents, Donald Sutherland and Shirley Douglas, Kiefer and his twin sister, Rachel were born on 21st December, 1966 in London. He also has two half-brothers, Rossif Sutherland and Angus Sutherland.
7. Ashton Kutcher and Michael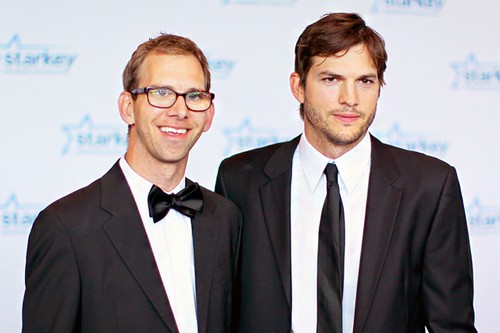 36 year old American actor, producer, investor and model Ashton Kutcher also is the proud owner of a twin. He and his fraternal twin brother, Michael Kutcher, were born on 7th February, 1978. Michael had a heart transplant surgery very early on his life. Ashton also has a sister, Tausha. His father is of Czech descent and his mother is of Irish, German, and Czech ancestry. Michael has cerebral palsy and is a spokesperson for the advocacy organization 'Reaching for the Stars'.
6. Eva Green and Joy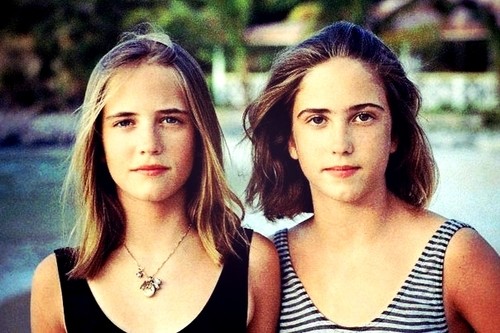 34 year old French actress and model Eva Green who portrayed Vesper Lynd in the James Bond film Casino Royale in the year 2006 also has a twin. She was born two minutes earlier than her fraternal twin sister, Joy (Johanne) on 6th July, 1980. Both of them are the children of actress Marlène Jobert and dentist Walter Green. They are of French and Swedish descent respectively. Eva Green was awarded the BAFTA Rising Star Award in the year 2006.
5. Gisele Bundchen and Patricia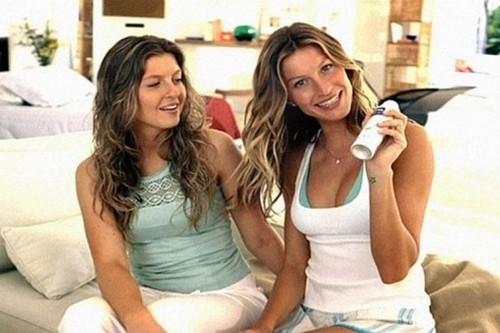 34 year old Brazilian fashion model, actress, and producer Gisele Bundchen, who since 2004, she has been the highest-paid model in the world, and as of 2007 was the 16th richest woman in the entertainment industry, also has a twin. She was born on 20th July, 1980, five minutes before her fraternal twin sister, Patricia. Apart from Patricia, she has five other sisters Raquel, Graziela, Gabriela and Rafaela. Her parents are of German descent.
4. Vin Diesel and Paul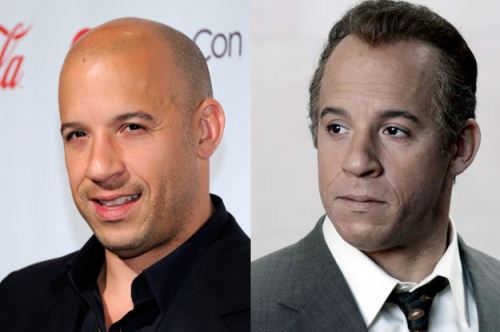 47 year old American actor and filmmaker, who became a worldwide phenomenon with 'The Fast and the Furious' film franchise, also has a twin. He was born on 18th July, 1967, along with his twin brother, Paul. His mother is of English, German and Scottish descent. He has never met his biological father. Vin Diesel has won many awards throughout his career, including MTV Movie Award, CinemaCon Award, Video Software Dealers Association Award, Teen Choice Award, Online Film Critics Society Award, etc.
3. Aaron & Shawn Ashmore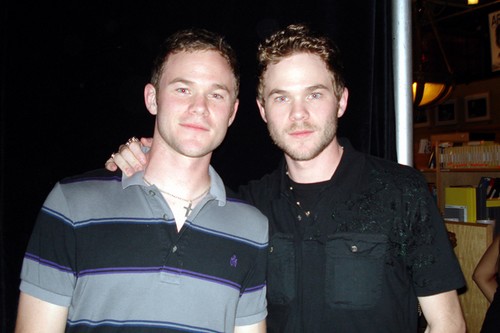 35 year olds Canadian film and TV actors Aaron and Shawn Ashmore are confused by many as one and single person. But they are not. They are identical twins. Both of them were born on 7th October, 1979. They have played tins in many films. Aaron is slightly taller than Shawn. Aaron is known more his role of Jimmy Olsen in 'Smallville' and as Steve Jinks in 'Warehouse 13', whereas Shawn Is known for his role of Jake in the television series 'Animorphs', Agent Mike Weston in the television drama series 'The Following', and Bobby Drake / Iceman in the 'X-Men' film series.
2. Linda and Leslie Hamilton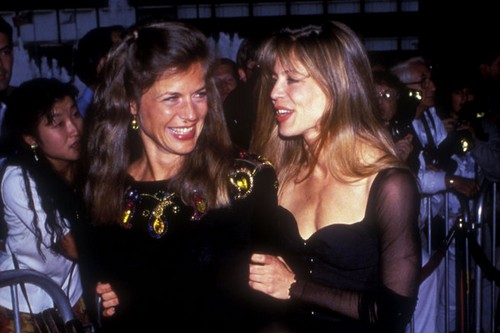 58 year old American actress Linda Hamilton, who gained worldwide fame for her portrayal of Sarah Connor in The Terminator and its sequel Terminator 2: Judgment Day and Catherine Chandler in the 1987–1990 television series Beauty and the Beast, for which she was nominated for two Golden Globes and an Emmy, also has a twin. She and her identical twin sister, Leslie Hamilton, were born on 26th September, 1956.
1. Scarlett Johansson and Hunter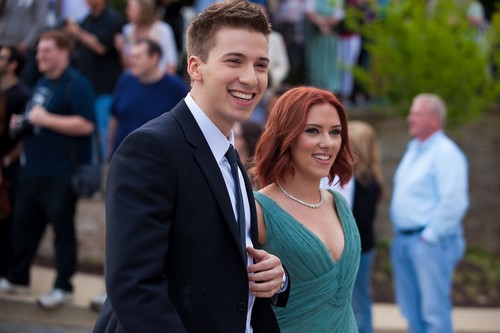 30 year old American actress, model, and singer, Scarlett Johansson, also has a twin. She and her twin brother, Hunter, were born on 22nd November, 1984. Scarlett is a BAFTA and Tony award winner.