Here is a collection of world's most beautiful trees photography.
Kissing Under A Cherry Blossom Tree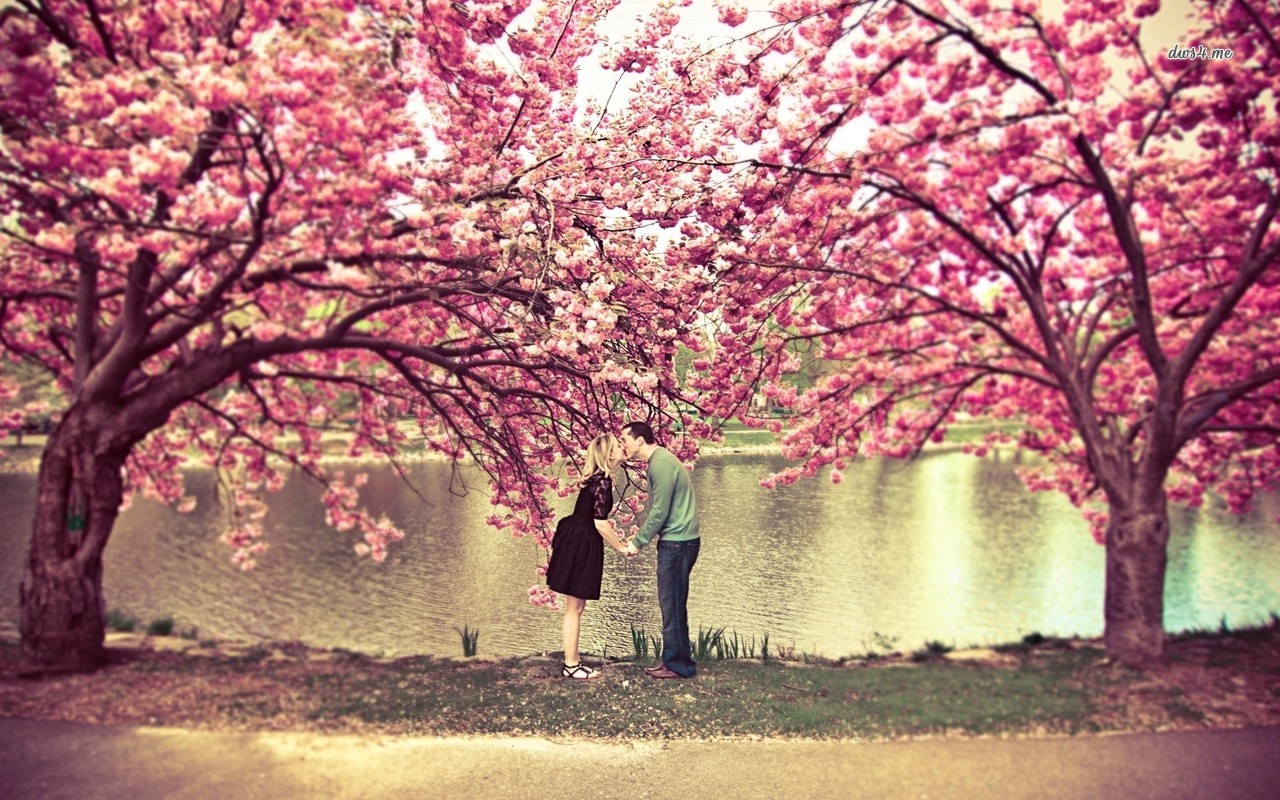 Yellow autumn in Central Park, New York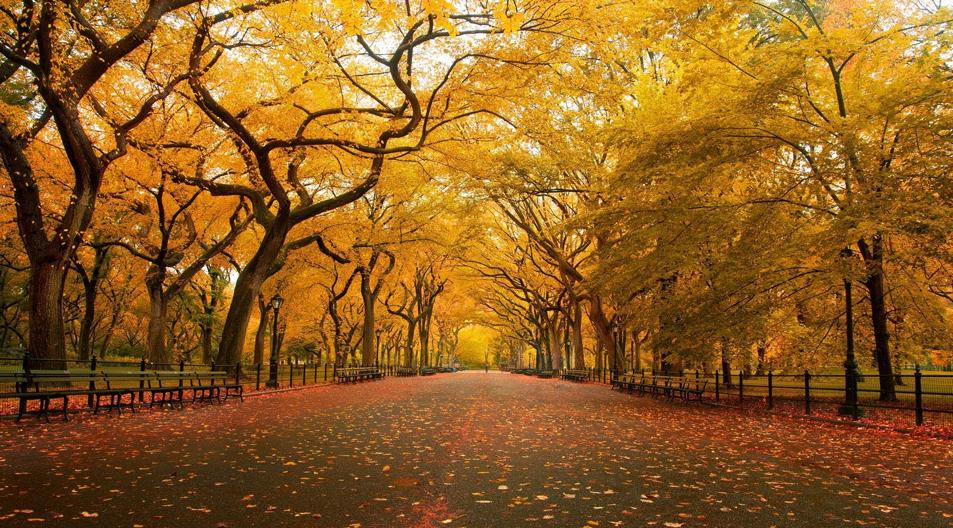 Natural tree tunnel, California
Tree Tunnel, Point Reyes National Seashore, California.
Amazing angel oak tree, Charleston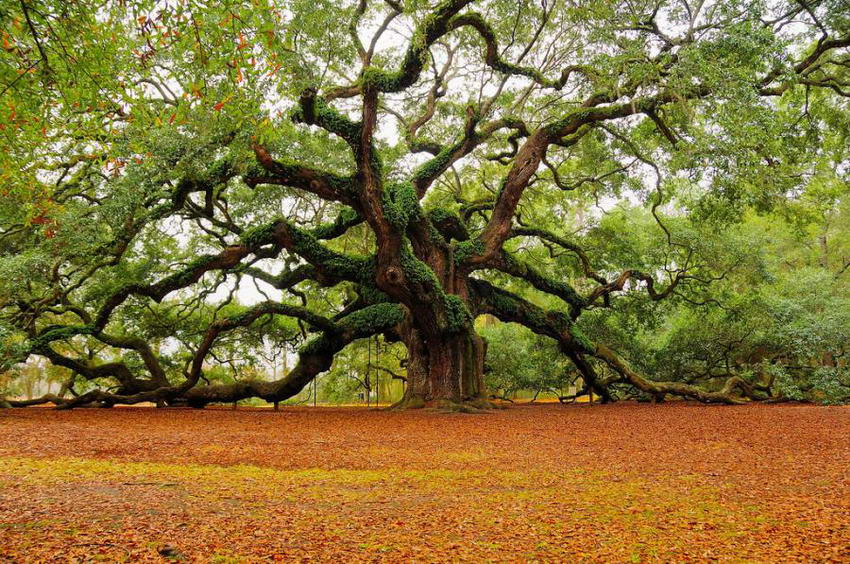 The Angel Oak Tree is estimated to be in excess of 400-500 years old, stands 66.5 ft (20 m) tall, measures 28 ft (8.5 m) in circumference, and produces shade that covers 17,200 square feet (1,600 meters). From tip to tip Its longest branch distance is 187 ft.
Beautiful cherry blossom road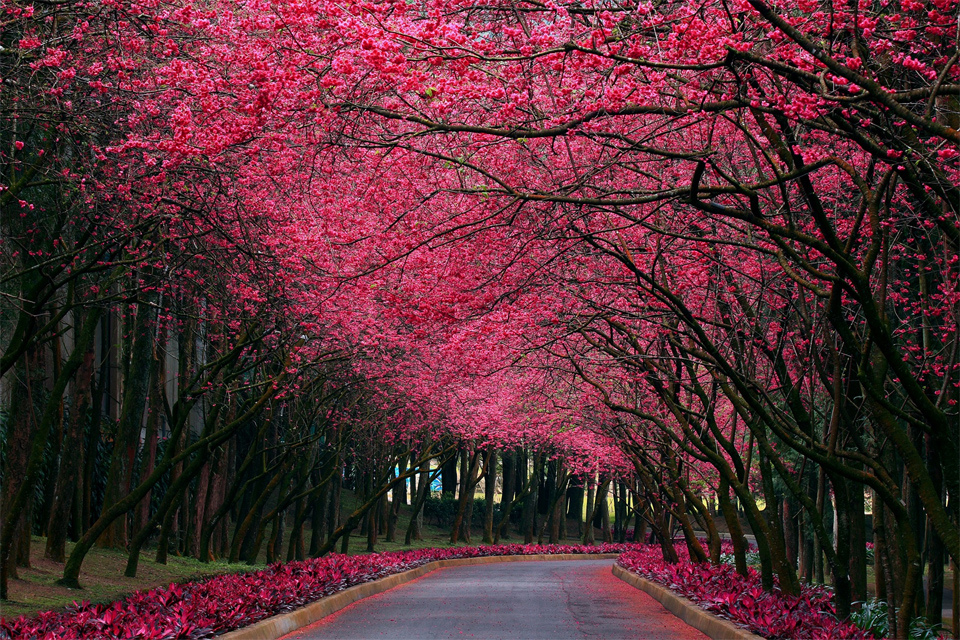 Dead Trees Park, Deadvlei, Namibia
Deadvlei (means dead marsh) is a white clay pan located near the more famous salt pan of Sossusvlei, inside the Namib-Naukluft Park in Namibia. The trees died, as there no longer was enough water to survive. There are some species of plants remaining, such as salsola and clumps of !nara, adapted to surviving off the morning mist and very rare rainfall. The remaining skeletons of the trees, which are believed to be about 900 years old, are now black because the intense sun has scorched them. Though not petrified, the wood does not decompose because it is so dry.
Jacaranda Trees In Bloom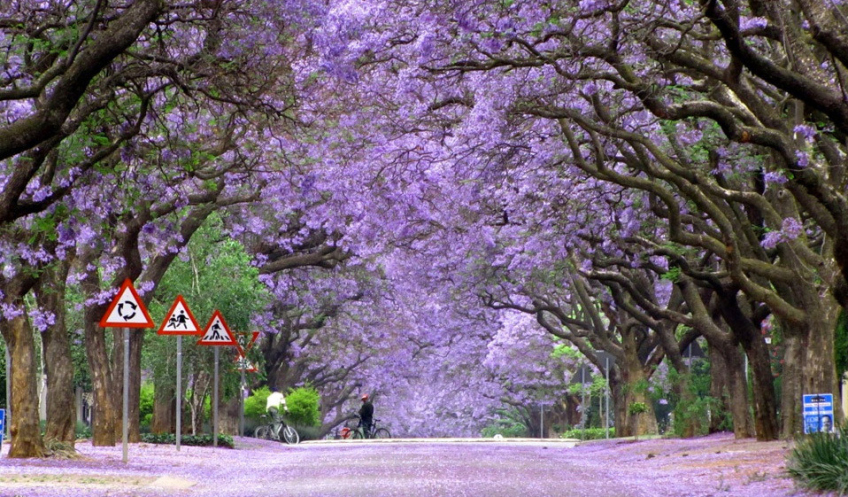 Jacaranda is a genus of 49 species of flowering plants in the family Bignoniaceae, native to tropical and subtropical regions of Central America, South America, Cuba, Hispaniola and the Bahamas. It has been planted widely in Asia, especially in Nepal. It has been introduced to most tropical and subtropical regions. The genus name is also used as the common name.
Most beautiful wisteria tree in the world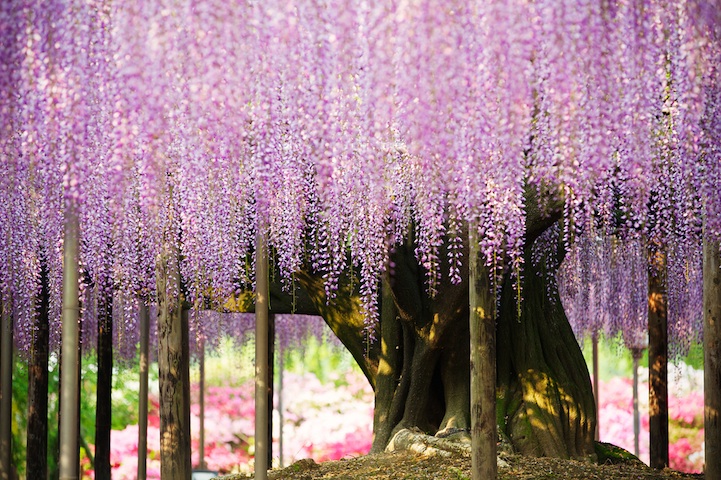 Wisteria is a genus of flowering plants in the pea family, Fabaceae, that includes ten species of woody climbing bines native to the Eastern United States and to China, Korea, and Japan. Some species are popular ornamental plants, especially in China and Japan. An aquatic flowering plant with the common name wisteria or 'water wisteria' is in fact Hygrophila difformis, in the family Acanthaceae.
Sagano Bamboo Forest at Arashiyama, Kyoto, Japan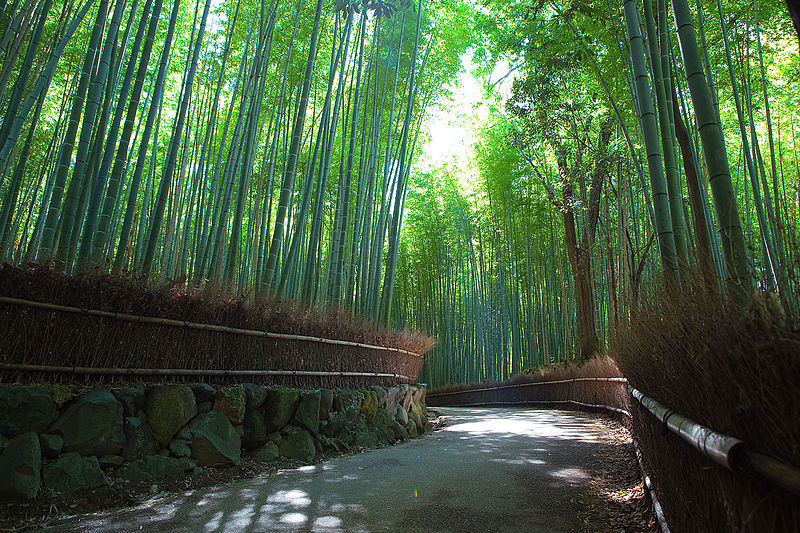 The Sagano Bamboo Forest is located to the northwest in Kyoto Basin, Japan, covering an area of 16 square kilometers. It is one of the most beautiful natural environment in entire Japan, not only because of its natural beauty but also because of the sound the wind makes as it blows through the thick bamboo grove.
Portland Japanese Garden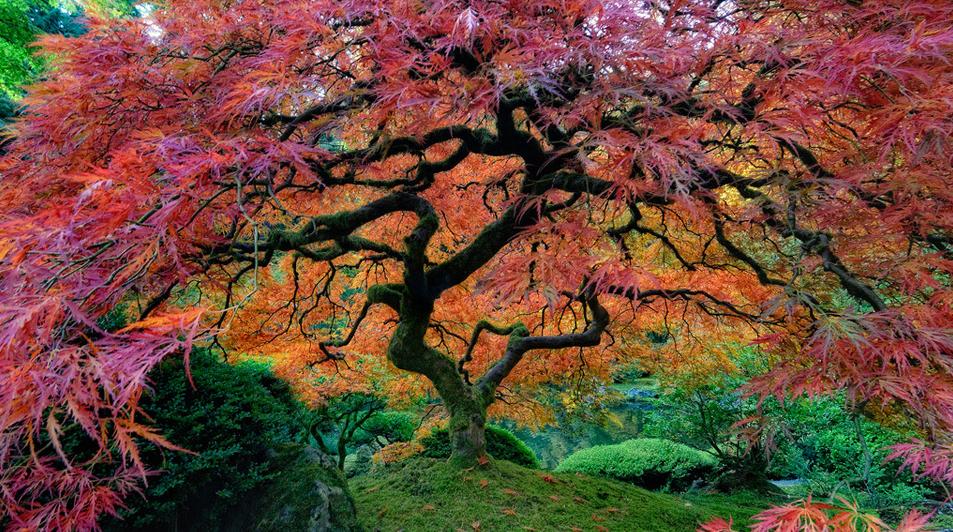 The Portland Japanese Garden is a traditional Japanese garden occupying 5.5 acres (22,000 m²), located within Washington Park in the west hills of Portland, Oregon, USA.