It is perceived that rock fans are mostly boys but these women are not only rock music fans but also the true rockstars. Have a look at world's top 10 most famous women rockers!
1. Nancy Wilson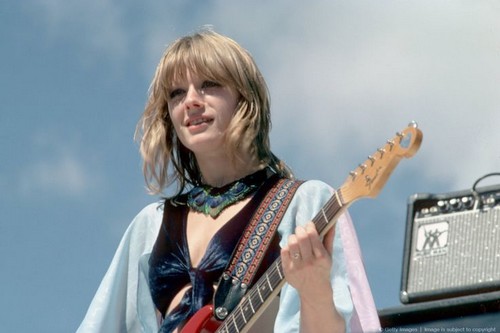 The name of this girl will be always taken with the her first band "Heart". Besides the fact that Nancy has a good voice, she also acted as a guitarist. Besides her, the group also included guitarist Roger Fisher and sister Nancy – Ann Wilson. Nancy Wilson was born in San Francisco, California. She became the member of band "Heart" after giving an assignment for the song "The Clap". She is a complete rock-star.
2. Jennifer Batten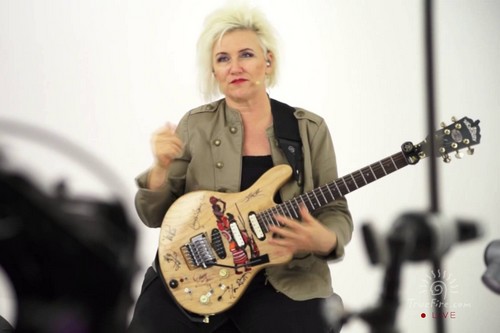 This name is known to many fans of music from classic rock to fusion. At the time, Jennifer has worked with Michael Jackson, who persuaded her to take part in "Bad, Dangerous, and History tours". At the peak of career, she has worked with 6 groups simultaneously. She has written two music books and released three studio albums so far.
3. Lita Ford

Her full name was Carmelita Rosanna Ford, but many people know her as Lita Ford. Her emergence as a great guitarist began after a visit to Black Sabbath concert. At the time she was 13 years old. Later, the girl was lucky to work with the famous Ozzy Osbourne and perform a song Close My Eyes Forever. As for the awards, She is recognized as the best and most famous women rockers (according to the Grammy).
4. Katherine Thomas (The Great Kat)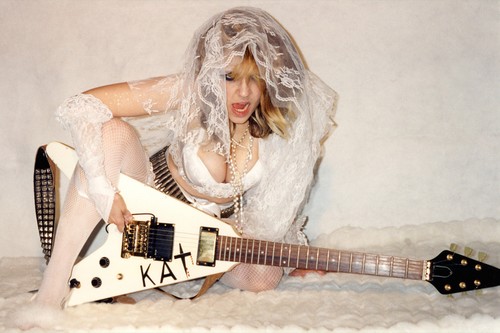 Few people know it under this name. But when people hear The Great Kat, they come into a state of musical ecstasy. And due to the fact that, during his concerts, She is known for her thrash metal interpretations of well-known pieces of classical music. And these thrash metal interpretations introduced added her name in the list of "Top 10 Fastest Shredders of all Time".
5. Kristy Marlana Wallace (Poison Ivy)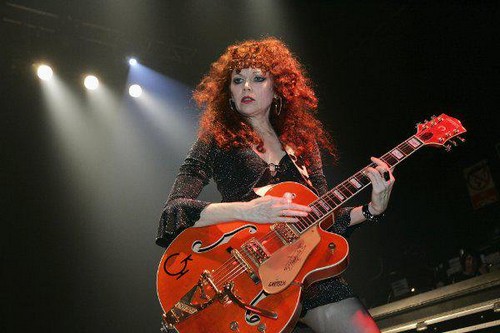 Her real name is Kristy Marlana Wallace. She was born in San Bernardino, California, As for the nickname, it is translated as "Poison Ivy". Ivy is the creator of the famous American punk band "The Cramps". She is also known as Poison Ivy Rorschach. She was a Guitarist, vocalist, bass guitarist and one of the world's most famous women rockers.
6. Joan Jett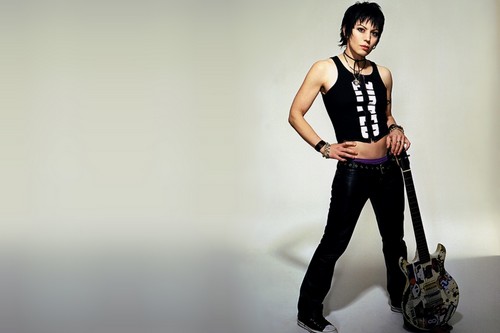 The popularity of this rhythm guitar player came while working with "The Runaways". Born in Wynnewood, Pennsylvania, Joan Marie Larkin(It is her birth name) was a Singer, songwriter, musician, actress and producer. She climbed to the new heights of success with her new band "The Blackhearts". Their re-recorded song "You Don't Own me" became a U.S."Billboard Hot 100″.
7. Orianthi Panagaris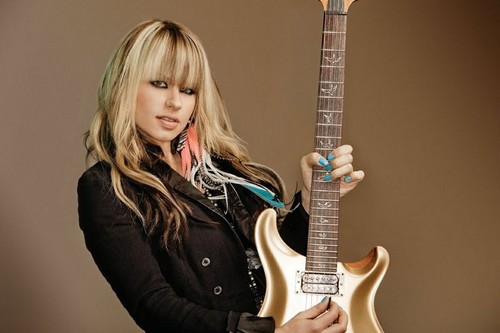 Orianthi Panagaris was born in Adelaide, Australia. Her solo career began at the age of 6 years, when She just learned to play the acoustic guitar. By age 15, She lost faith in the benefits of the Australian education system and deepened in the songwriting. At age 18, she played with Carlos Santana himself. Now she is living in Los Angeles.
8. Donita Sparks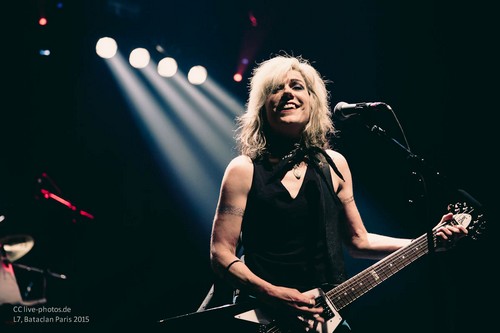 This name was very popular in the 90s. And recently the world again talking about Donita. According to the rocker, She is going to please the audience with her first solo album in the style of dance-rock. The album will be called "Transmiticate". She was born in Chicago, Illinois and hold the eight position among most famous women rockers.
9. Kimberley Ann Deal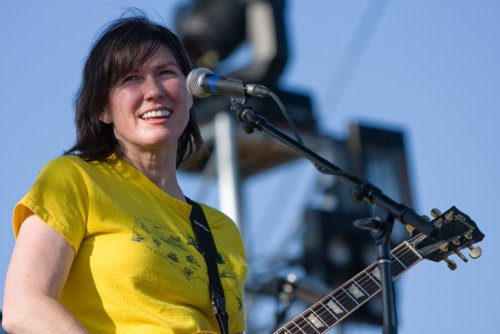 Kimberly was born in Detroit. At age 11, I learned to play the guitar and created the folk group with her twin sister Kelley Deal "The Breeders". She also worked as a Bassist for the alternative rock band Pixies and lead vocalist for "The Breeders". She is Musician, singer, songwriter and one of the most famous women rockers.
10. Torry Castellano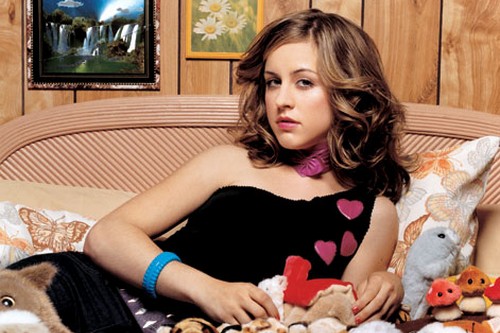 Torry Castellano is the former drummer of The well-known Californian rock group "The Donnas". Since teenage she was interested in music when she made her first band in 8th grade. It is because of her virtuoso playing, the group has reached such heights. In an interview with "Drum Magazine" Torry hoped that someday a woman sitting behind the drum kit, will be perceived quite naturally.
10 Most Famous Women Rockers
Nancy Wilson
Jennifer Batten
Lita Ford
Katherine Thomas
Poison Ivy
Joan Jett
Orianthi Panagaris
Donita Sparks
Kimberly Ann Deal
Torry Castellano
Author – Rohan Mod