Are you looking for a list of the 10 hottest modern lingerie models around? Here, we present our top 10 list of the world's most beautiful lingerie models. This list features the loveliest ladies ever to wear lingerie. You're sure to enjoy!
10. Rebecca Romijn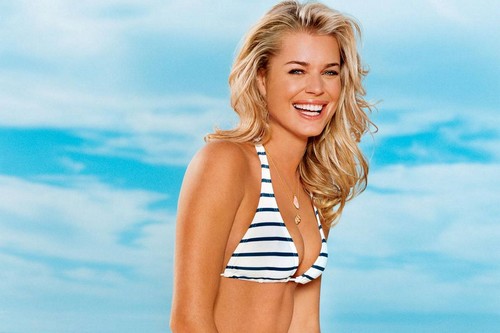 Rebecca Romijn spot at No. 10 amongst the hottest Lingerie Models. The cute American actress and former fashion model is best known for her role as Mystique in the X-Men films and Joan from The Punisher, both from Marvel Comics.
9. Marisa Miller
Marisa Lee Miller is an American model and actress best known for her appearances in the Sports Illustrated Swimsuit Issue and her work for Victoria's Secret. "The first thing I do every morning is go online to check the surf. If the waves are good, I'll go surf. The beach is 10 minutes away." – Marisa Miller
8. Alessandra Ambrosio
Alessandra Corine Ambrósio is a Brazilian model. Ambrosio is best known for her work with Victoria's Secret and was chosen as the first spokesmodel for the company's "PINK" line. Ambrosio is currently one of the Victoria's Secret Angels and has modeled for brands such as Next, Armani Exchange, Christian Dior, and Ralph Lauren.
7. Miranda Kerr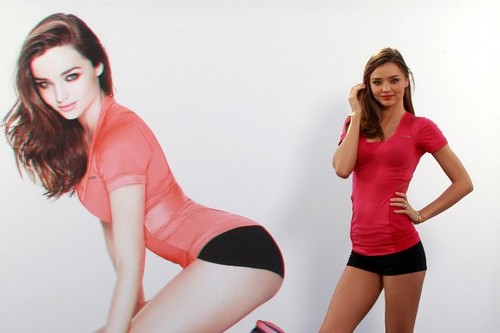 Miranda Kerr is the first Australian to participate in the Victoria's Secret campaign as one of the Victoria's Secret Angels. Hold the 7th place amongst hottest lingerie models, she has been modeling since she was 13, appearing in television advertisements. Her most prolific campaign before Victoria's Secret was for Maybelline Cosmetics.
6. Karolina Kurkova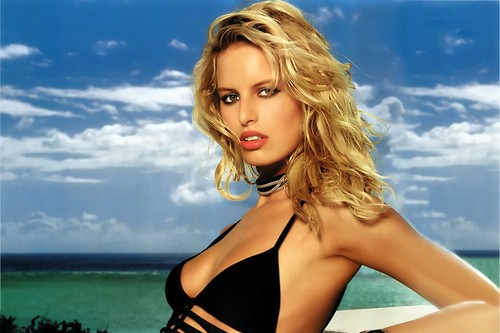 Karolina Kurkova, is a Czech model, best known as one of the faces of lingerie company Victoria's Secret, and actress. Hold the 6th place amongst 10 Hottest Lingerie Models, Karolina has become one of the most recognizable models in the industry.
5. Bianca Balti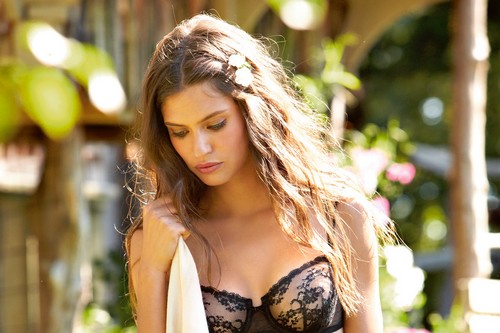 Bianca Balti is a pretty famous Italian fashion model. She's one of the babes, who looks smoking hot in their lingerie! In fact, this gorgeous babe would probably look great in anything but seeing her wearing just some skimpy lingerie items is like a dream come true. Bianca Balti, in above photo, in skimpy lingerie will really amaze you.
4. Bar Refaeli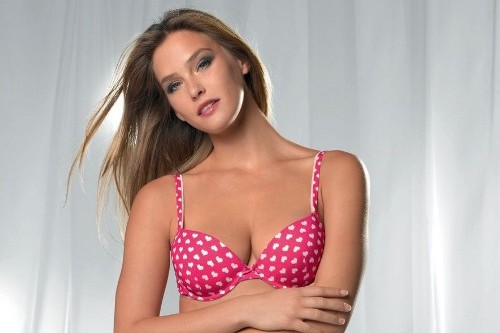 It comes as no surprise that Bar Refaeli was looking beyond incredible as she spot 4th amongst 10 hottest moderen lingerie models. The 29-year-old, Israeli Supermodel, has an amazing healthy body. This smoking hot beauty recently split with her boyfriend Adi Ezra in a blazing row over Rolling Stones frontman Sir Mick Jagger – ruining her 29th birthday.
3. Irina Shayk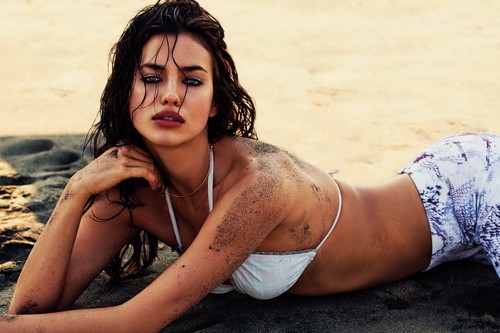 It's only natural that Russian supermodel Irina Shayk is one of the hottest moderen lingerie models. She is one in-demand woman and one of the most gorgeous women in the world who is currently heating up the big screen alongside Dwayne 'The Rock' Johnson in one of the year's biggest blockbusters: Hercules.
2. Adriana Lima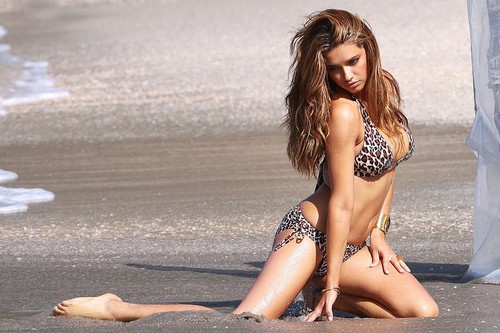 Some say the most beautiful girl in the world, Victorias secret top model Adriana Lima, spot second on our list of 10 hottest moderen lingerie models. Smoking hot bikini model, Adriana Lima has amazing body figures. She is a Brazilian model and actress who is best known as a Victoria's Secret Angel since 2000.
1. Kate Upton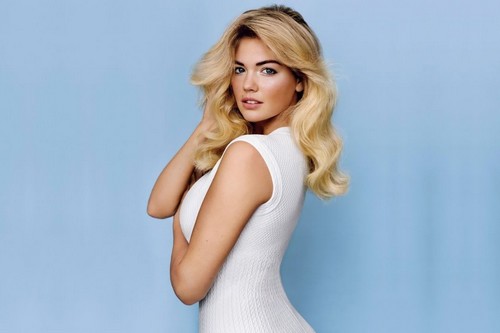 American model and actress, Kate Upton top the list of hottest moderen lingerie models. There's no doubt Upton is one of the hottest women in the world. Best known for her appearances in the Sports Illustrated Swimsuit Issues. She has one rocking bikini bod — and clearly isn't afraid of showing it off. From skimpy bikinis and barely-there lingerie, the cover girl has the curves and the cleavage to make heads turn with her sex appeal.