Top 10 Hottest Real Life Doctors Around The World
Hottest Real Life Doctors: Admit it, we all swooned for Grey's Anatomy, "McDreamy" ­ I mean the hot surgeon played by Patrick Dempsey. Remember him? Like, who wouldn't?! A sexy doctor! But what if there real "McDreamy". Well today, you'll get to know some of the world's real life insanely gorgeous doctors but, don't be fooled by their looks, these doctors are the real deal and they are saving lives one patient at a time. We ranked them for you based on their hotness and popularity. Here are 10 of the world's hottest Doctors.
Top 10 Hottest Real Life Doctors
10. Dr. Nina Chaya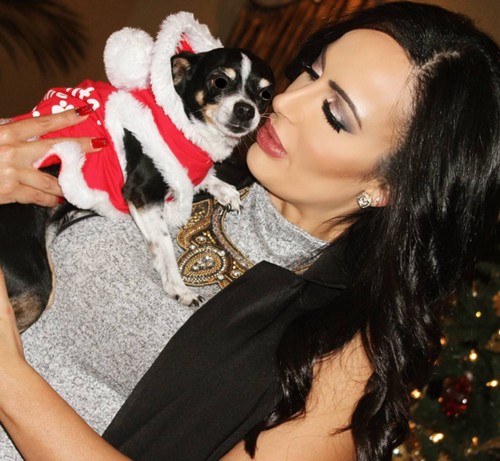 Lebanese physician Nina Chaya certainly lives up to her Instagram handle "Glam Doc". Dr. Nina, according to her bio ­ "a doctor by day and a makeup fanatic by night" is actually a board certified anesthesiologist in San Diego, California. You can check out Dr. Nina's Instagram page for some makeup looks or inspiration which showcases her rad makeup skills and her daily life experiences as a doctor.
9. Dr. Sonia Batra

Dr. Sonia Batra ­ a Los Angeles native, is a Mohs fellowship ­trained, board­ certified dermatologist with training from Harvard, Oxford, and Stanford. Take note, she graduated early from Harvard as a Magna Cum Laude. The female dermatologist is also a frequent media expert ­ she has appeared alongside Dr. Travis Stork in some of the episodes of "The Doctors".
8. Dr. Stacey Naito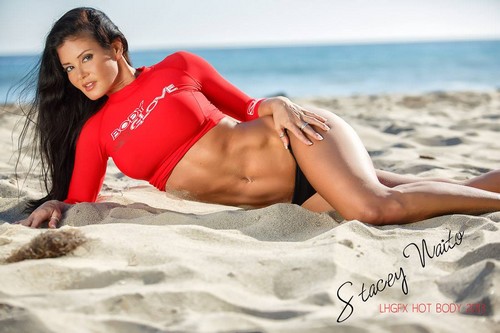 Probably one of the hottest female doctors in the world, Dr. Stacey Naito is a board certified family practice physician with special emphasis in rehab medicine, aesthetic, dermatology, weight management, hormone balance/anti­aging. The beautiful doctor is also an IFBB Bikini Pro and a published fashion/fitness cover model.
7. Dr. Leo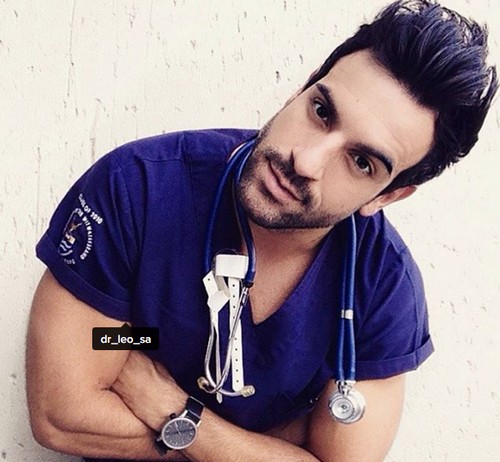 With a face of a model and body of a gym trainer, Dr. Leo a Portuguese South African emergency doctor is what most girls dreams are made of. According to his Instagram bio, Leo has an European mind, African heart and soul. He has also dedicated and spent a lot of time doing some humanitarian work.
6. Dr Travis Stork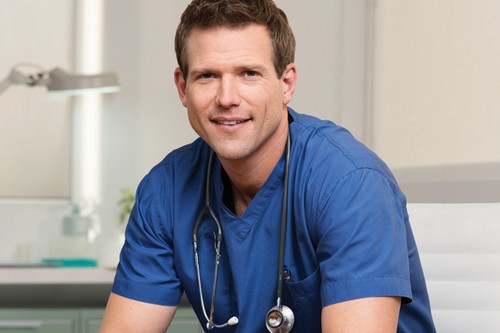 Dr. Travis Stork an American physician might be familiar to you ­ in fact, he has appeared on the 8th season of the show ­ you may have heard about it, "The Bachelor". Now, he stars and hosts a medical talk show "The Doctors". Travis is a board­certified emergency medicine physician.
5. Dr. Evan Antin

Evan Antin, who grew up in Kansas City is not your typical doctor. He is actually an "animal expert and exotic animal veterinarian" at the Conejo Valley Veterinary Hospital in Thousand Oaks, California. Dr. Evan post a lot of puppy selfie or according to him, "Pelfie". (Adorbs!) He has also spent a lot of time abroad exploring and learning more about animals which led him to a guest appearance in the Kardashian matriarch ­ Kris Jenner's now defunct talk show "Kris". Before focusing on his practice, Dr. Evan used to model and was also a former trainer. He's currently living in California with his pets.
4. Dr. Mark Agas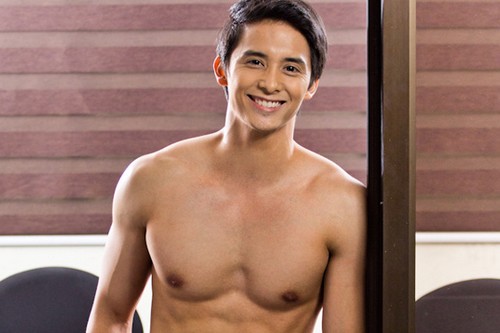 Mark Agas is a 32 ­year­ old Filipino ophthalmology resident at St. Luke's Eye Institute ­ a top medical school in the Philippines. Boasting about 61 thousand followers on Instagram, he is one of the Hottest Real Life Doctors from around the world. The eye candy became popular after a video of him talking to a patient was posted on the internet and boom, netizens started to dig on the doctor's background. Aside from being an ophthalmology resident, Mark is also a model and has been featured in various print ads/commercials.
3. Dr J.C. James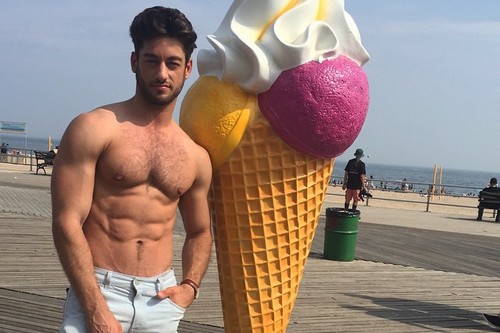 Boasting about 43 thousand followers on Instagram, the resident doctor from Philadelphia College of Osteopathic Medicine's chiseled face and sick pack abs will make you crazy! (No pun intended). This hot doctor will probably make you do a double take when you see him on streets because of his good physique and his stunning looks. Dr J.C James is also a fitness buff.
2. Dr. Gabriel Prado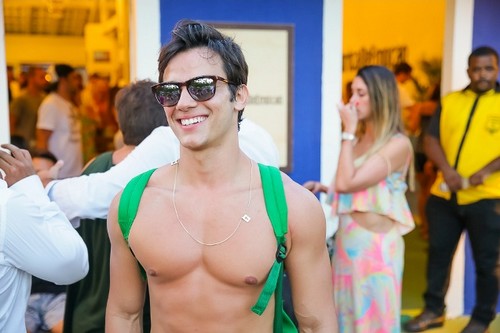 The 26 ­years old Brazilian Neurologist also known as "Dr. Gabe" is second amongst the Hottest Real Life Doctors. Dr. Gabe rose to fame after one of his picture went viral. The fun loving doctor, is also a big sports enthusiast and an adventurer. Seeing his pictures on Instagram will definitely make you want to jump on a plane and see the stunning places, not to mention a lot of beaches he's been frequenting.
1. Dr. Mike ­ Mikhail Varshavski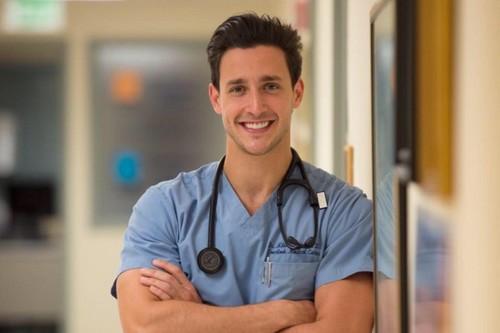 Hailed by People Magazine as the "Sexiest Doctor Alive", Mikhail Varshavski better known as Dr. Mike is a 2nd year resident in New York City. Dr Mike is pursuing a board certification in family medicine. Despite the popularity he's been getting because of his good looks, the doctor is not just a pretty face ­ he actually uses his "internet fame" to inspire and raise awareness of causes he's most passionate about.
On a recent note, Dr. Mike is being linked to 2015 Miss Universe ­ Pia Wurtzbach. After they met on an event, the two has been exchanging tweets and has been seen together going on some "friendly dates".
Top 10 Hottest Real Life Doctors Around The World
Dr. Mike ­ Mikhail Varshavski
Dr. Gabriel Prado
Dr J.C. James
Dr. Mark Agas
Dr. Evan Antin
Dr Travis Stork
Dr. Leo
Dr. Stacey Naito
Dr. Sonia Batra
Dr. Nina Chaya
By: Dannica Gregorio