Here we give recognition to the godfathers of Indian cinema, the men who gave essence and put in an immense amount of passion into their acting as well as performances on screen. They have certainly shown a lot more to offer in the Bollywood than others whom we know off today would be able to in their charisma, their style of those days, the fact that they were and still are. Classic makes them timeless in their masterpiece of expertise. In this particular list, I've selectively chosen 10 Classic Bollywood legends (Male) of Indian Cinema of whom I'm pretty sure that you too would approve off if you're a long time follower of Bollywood movies and where it evolved from.
10. Mithun Chakraborty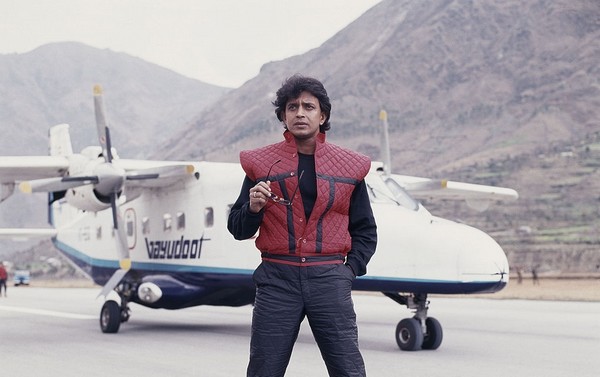 "Yaad ah raha hai, tera pyaaaaaaar " then that electric guitar strums, "can you sing with me?!!" "D. I. S. C. O" "Disco! Disco! Disco! " "I am a disco dancer, I am a disco dancer, zindagi tera gaana" – By the re-inaction of this specific scene, I bet that you can already picture a young Mithun in his 1982 Hit movie "Disco Dancer" performing this hit scene at his very best. He has acted in several classic Bollywood movies during his career, however best known for his role in Disco Dancer seeing that his given life to that electric guitar and certainly engrossed his audience into singing along with him, from the start till the end of his music. Mithun definitely gave it his all during his younger days in acting and deserves whatever achievements that's gotten him.
9. Sanjeev Kumar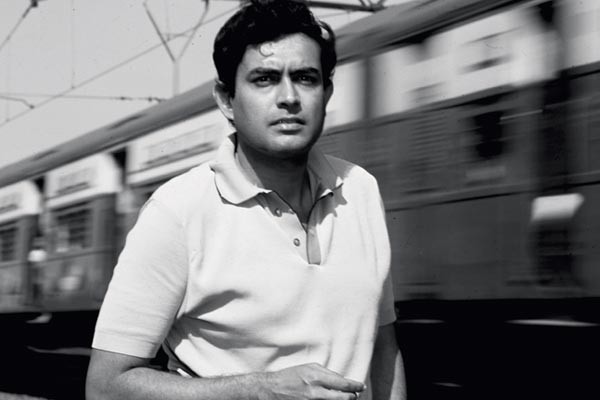 Being one of the most prominent classic male actors in Indian cinema since the late 1930's right up till mid- 1980's. He has ultimately gained a vast amount of experience in professional acting as well as been around long enough to understand and master the ins and outs of what every role given to him has been all about.
Sanjeev has dominated Indian cinema for as long as he has been famous for and has had a lot to offer with his acting too. He is commonly known in Bollywood movies to have played more fatherly roles considering his age at the time of when newer and younger male and female actors appeared in movies; the young actors and actresses of that time are now what we would refer to as the golden oldies who took Indian Cinema to where it is currently.
8. Rishi Kapoor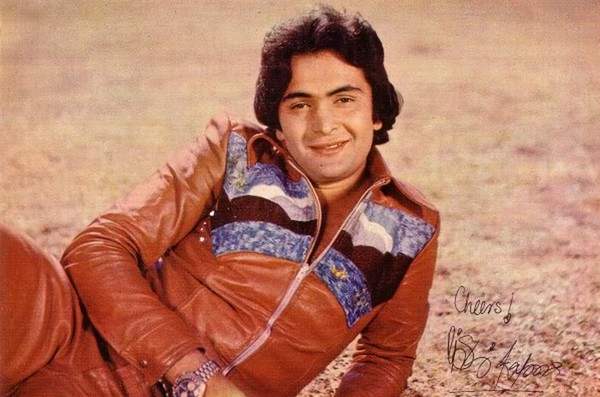 Here is a man who was a hit actor back in his days as well as recently making special appearances in more newer and modern movies also. Rishi Kapoor has been vibrant, ecstatic, sporadic, highly energetic and extremely talented in his acting since the time he started off and more especially in the 'disco era' as far as Bollywood movies are concerned. Rishi Kapoor has also taken over his father's legacy of acting, directing and producing a few movies of his own as well which makes him highly versatile and flexible in his field of expertise and ultimately as a classic Bollywood legends.
One of Rishi Kapoor's defining scenes can be linked back to his eccentric performance in the movie: Karz where he blew everybody's mind's on stage as a disco dancing robot. We can see in this scene what made this man one of Bollywood's greatest legends of all time.
7. Dev Anand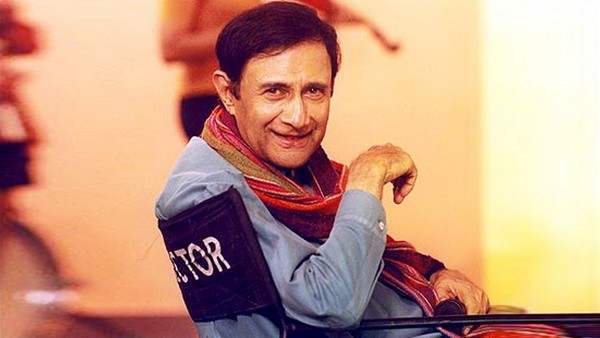 Dev as an Indian cinema legend has been the lead actor for ever five decades altogether and has been the star in almost all of them which eventually became big hits in Bollywood even till this day. His movies will always remain a classic that everybody had to have watched some time in their lives.
He can be considered the fast talker and swaggable walker of Bollywood back in his young days which ultimately meant a great deal of attraction about him, besides his handsome fair face too. He had somewhat of an Elvis Presley hairstyle as well which curled in a more one direction way and when I speak of one direction, it's exactly what I mean; not talking about the modern boy band in Hollywood here. His unconventional style has been the trademark of his character regardless of which ever role he played and that's what we can remember him for and not forgetting his charming charisma of when he used to unexpectedly sing and stun a crowd of a 100 now and then during his movies.
6. Shashi Kapoor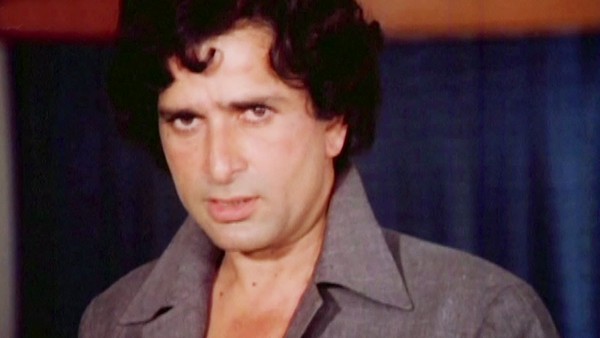 Considered as one of the "most handsome Indian superstars" of his days and time and era of acting. Shashi can also be considered as a child star, appearing in various movie roles during the early 1940's which at the time was screened black and white yet still could be clearly seen of his raw talent waiting to be showcased to the world as well as developed into something mega by the time he reaches his teenage years and vah! Before you knew it, he became an adult and widely loved all over the Bollywood sector and more especially gaining the full heart and desire of young women of that time too. Such things don't just happen to everybody and anybody; you've got to be born with such blessings.
While Shashi Kapoor was a great actor in every scene he played, he also had the dashing young man looks to blend perfectly into it, which became the underlining contributor to his success as a Bollywood screen legend too. Not everybody is famous for being handsome or beautiful and he was one of the very few as young as he was during that time of popularity.
5. Rajesh Khanna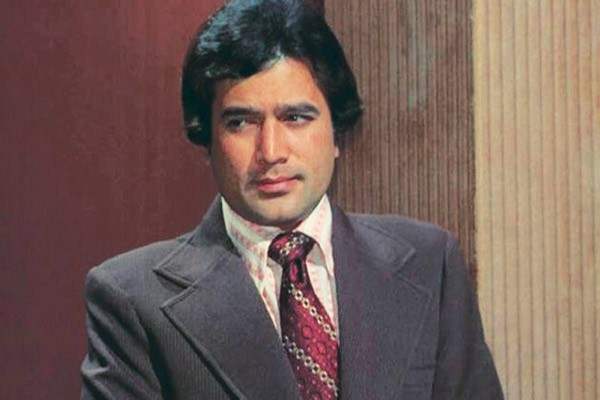 Rajesh khanna in all his roles and movies is more of a chilled out version of Rishi Kapoor and both at stiff competition in terms of whose a better actor or better music and dance performer, they both somewhat come to a considerable tie in that regard. Raj Khanna however in his very own way outshines Rishi Kapoor in slight ways which is what makes him famous as a classic legend of Bollywood. Rajesh had a certain spark of flair to his charm and has appeared more recent in Bollywood cinema. Remember when I speak of recent, I'm talking about their times, back in the 60's,70's and 80's as well and due to his fresh appearances in that era, he has been considered more of the newest actor to modern cinema.
For some reason, Rajesh Khanna is also referred to as "the first superstar" and with 74 Jubilee hits to his name which consists primarily of 48 platinum Jubilee hits and 26 Golden Jubilee hits as well as 22 Silver Jubilee and 9 average hits; all attained deservingly by the quality of his performances overall in classic Indian cinema. The success that Rajesh Khanna achieved all round in acting, producing or directing has rocketed him far beyond what most wouldn't have come close to as well as being the successor of 10 000 candidates, number one position at one stage which was one of his biggest achievements.
4. Prithviraj Kapoor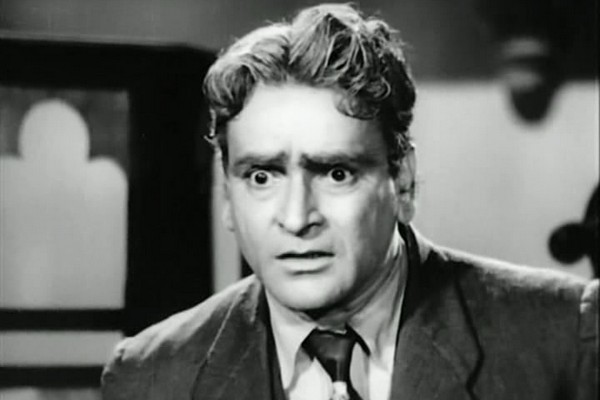 On the list of Classic Bollywood legends, you could have expected to see a lot of Kapoor names as they've been dominating the Bollywood screens for as long as it's been around and have gained more success than more than any other surnames you hear about. The Kapoor's bank on a legacy of superiority that dates back to a century and more and if you're a dedicated hardcore Bollywood fan, you too would have known that. It's general knowledge on its own but there are very specific Kapoor members of the family who we are focusing on, whose definitely made it larger than anybody else in their success of what they had to offer to Indian cinema from the time their reign of success or the Kapoor legacy has begun.
Prithiviraj Kapoor has been around acting in Bollywood era since the very beginning of the 1900's in what has been considered as the 'silent era' of Bollywood. This man was a pioneer in the business and is well known for his theater performances etc. His general appearance can come across to somebody as somewhat intimidating with that thick mustache, large earings etc. and who would have thought a man of that scary appearance in certain roles could be an 'actor guy'. Don't judge anybody by looks! Although Prithviraj hasn't been highly successful as the rest, he can be considered as a foundation of which his successors has strongly built themselves from. Prithviraj has been more of theatre success playing the lead role in every single show of around 2622 shows altogether which he starred and obviously pioneered in. He is what we can consider as a method actor of classic Bollywood.
3. Ranbir Raj Kapoor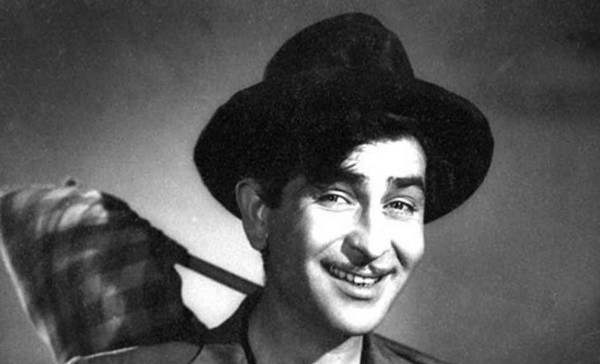 Raj Kapoor is certainly another very special and highly important member of the Kapoor family and has also been very famous in the "black and white" era of Indian cinema but nothing less than a legend of his time as well as topping. His father, Prithviraj in some slight and considerable and understandable ways too. Raj Kapoor is also widely referred to as "the greatest showmen of Indian cinema". Raj Kapoor's astounding ability to take over his father's legacy in acting has been one of his more remarkable traits while adding a blend of his DNA given birth righted blood into everything he had in terms of his performances as well as acting too.
Ranbir Raj Kapoor can be considered as Prithviraj's successor and somebody who truly was born and destined to bask in his profound classic Bollywood legacy overall and so his done just that. Raj has also taken pure interest in film making as well as commonly enforcing the purest of his version of true love in his movies too, that type of love and romance that youngsters of today would never understand and it's always the old fashioned love that eventually last's a lifetime in general society cases. Strangely, just as Hollywood's happy chappy of that black and white era, Charlie Chaplin seemed to have had great influence on Raj in terms of his appearance as well as energetic or somewhat hyper acting style too.
2. Kishore Kumar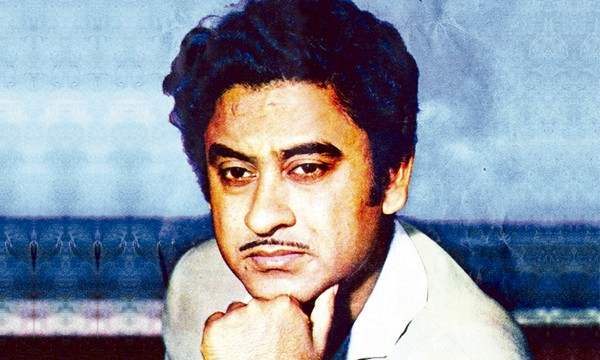 One of the distinctive and things we couldn't resist to watch or listen to and that Bollywood movies or Indian cinema has always been commonly known for is its ability to be rich in music, dance and to showcase the glorious magical and colorful beauty of the Indian traditions and culture through our screens and to the world who have had misconceptions of it.
Every culture is rich and cultured in their own ways according to how old their traditional practices are and so is the Indian culture on a category and level of its own. Music is something which once recorded must last and be listened to ,regardless of the year it was made or the person who sang it in whichever language. A hit of a song however is what will determine how popular it is and how long it lasts in this world of listeners. Something that truly will never get old in terms of music and that will forever make sense from generation to generation if preserved and continued in it's beautiful meaningful heritage is all the songs of which has been recorded and produced by Bollywood's greatest Male playback singer, Kishore Kumar.
1. Amitabh Bachchan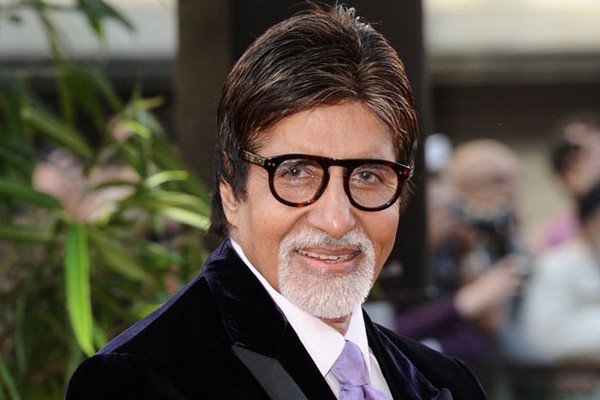 The Number one ranked of the 10 Classic Bollywood legends, definitely earns itself and makes its way as an understatement of just being a 'title' when it comes to Amitabh Bachchan. Nothing and nobody no matter how hard they try in this modern era of actors as far as Bollywood is concerned, could beat the old Bollywood King, Amitabh Bachchan. Also known as Bollywood's "angry young man" seeing as, most of his movies at where he was younger, had been centered around the role of a poor boy who is always angry yet for the absolute right reasons of being so. Nobody could take any role given to them and create a masterpiece out of it via the acting that you'd almost think, it wasn't an act at all, and that's how real his acting is.
Amitabh Bachchan is where Bollywood cinema really kicked off as well as having the privilege of teaming up with Rishi Kapoor, Shashi Kapoor and the rest mentioned and not mentioned on this list during his movies in the early days. There are certainly not enough words to depict the true brilliance of this Bollywood Dada (Grandfather) or legend seeing that it leaps off into a far sphere at which is indescribable to exactly how amazing, talented and marvelous he is as an actor who is evergreen.
Amitabh Bachchan's movies ,be it classic or modern day roles, can still be watched, twenty or thirty years later and will still have the same essence as it did when it first came out. He is who made the movie ever green, regardless of which ever role he played or whatever age he was at the time of production, it will forever remain untouched and unparalleled in performance, acting and everything else that he is so truly amazingly talented beyond words in. In general King Bachchan has a fatherly persona and a heart of gold, god bless him and long live the king too! Amitabh can speak a variety of languages and is especially fluent in English as well and is loved both in Bollywood and Hollywood too. Amitabh is certainly a titan of a variety of trades which is what his known for internationally in the business world, the movie industry, showbiz, fashion, spectatorship (judging) and the works.
He has set a raised bar of standards in acting and other parts as far as Bollywood is concerned and it's up to the other aspiring actors to follow in his footsteps, legacy and strong mentorship.