When we think of high school, images of Abercrombie polo shirts (with the collar flipped up, of course) and Jansport backpacks come to mind. But things in 1969 were much different. In 1969, Life magazine explored the "freaky new freedoms" of fashion seen on high school students across the country.
In 1969, photographer Arthur Schatz went to a California high school to do a photo-essay for LIFE Magazine on an emerging trend in fashion. The results seemed to find the youth of the time developing an identity for their generation.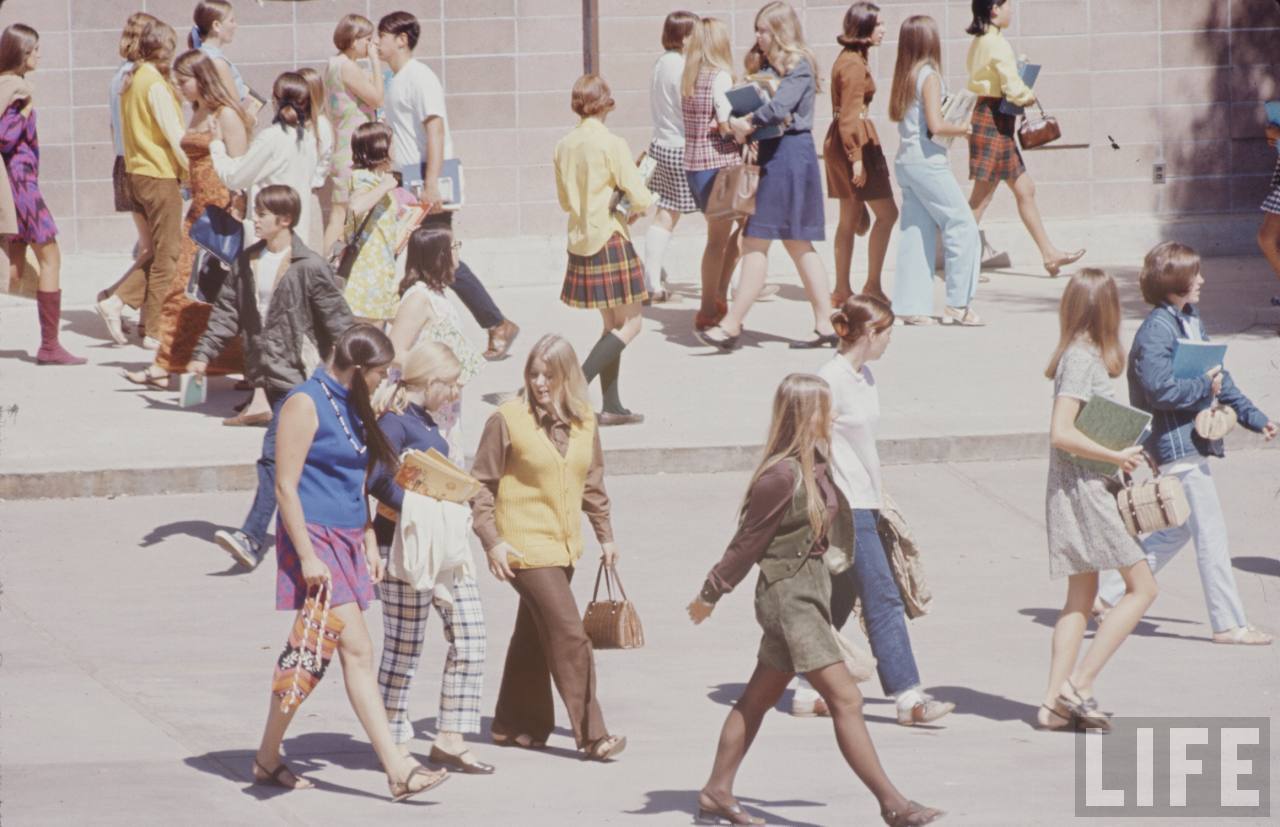 Kids Wore Amazing Things To High School Back In 1969. Have a look! Enjoy these excellent Pics of High School Fashion In 1969!
Images courtesy buzzfeed.com