We struggle to understand the mind of a murderer. The concepts of means and opportunity play vital roles in criminal law, but it's often the question of motive which intrigues us the most. When women, traditionally viewed as nurturers, commit murderous acts, the motives are often obvious. But occasionally, the true motives of their actions can often remain profound mysteries to law enforcement, the public and sometimes, even the killers themselves. Have a look at these ferocious female murderers.
10. Anu Singh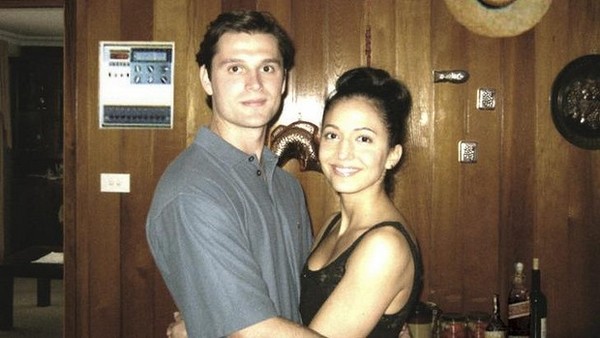 The case of Anu Singh is either a story of severe mental illness or a very cunning murderer. On October 26, 1997 in Canberra, Australia, a brilliant university law student named Anu Singh killed her boyfriend, Joe Cinque, by drugging his coffee with Rohypnol and then injecting him with a lethal overdose of heroin. Afterwards, she watched him for 36 hours as he vomited and eventually died from the lethal injection she administered.
A calculated, premeditated murder which she had not only planned for weeks in advance, but even informed friends about prior to taking action, Singh had attempted to kill him previously, but did not use a sufficient dosage to cause death. In her final attempt, she watched until its completion and then called an ambulance. By the time the ambulance arrived, Cinque had gone into cardiac arrest.
Singh was not convicted of murder. The murder charge was reduced to manslaughter after she was deemed mentally unfit and received a 10-year sentence, for which she served four years before being released.
While incarcerated, Singh completed her law degree and gained a masters degree in criminology and later wrote her thesis on the causes of female crime. The murder was highly publicized and led to a book about the victim, the murder case and the mysteries behind the woman who committed the murder.
When questioned about the motive for the killing, Singh said, "There's no rational motivation at all. I was mentally unwell, and I still grapple with that. I still grapple with the whys." "This is something that I'm going to have to live with for the rest of my life, and I do,"
9. Kanae Kijima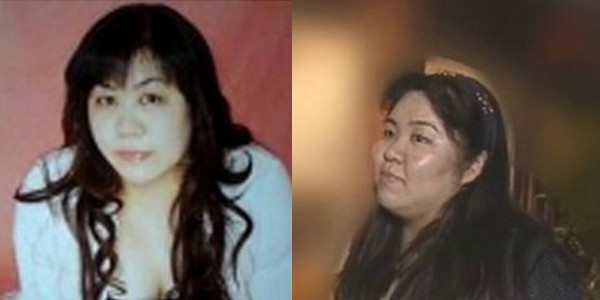 The tale of Kanae Kijima is that of a black widow. On April 3rd, 2012 in Tokyo, Japan, 37-year old Kanae Kijima was sentenced to death in a court of law. The sentence was the result of a series of three murders committed by Kijima over the course of 8 months. From January to August 2009, she murdered three different men, all of whom she met on dating websites and poisoned with carbon monoxide after drugging them with sleeping pills.
During the trial, speculations of Kijima's motives varied dramatically. Kijima had dated several men years she met through dating websites, presenting herself as a successful chef with high class taste and occasionally, a nurse or therapist seeking marriage, and often altering her photographs to seem more attractive. While prosecutors theorized that she killed each of her victims in an effort to avoid having to return money she had been given them, Kijima's attorneys argued that two of the victims had committed suicide because she ended the relationships, and one's death was accidental.
Ultimately, she was convicted of the murders and sentenced to death and remains on death row. Kijima never confessed to the murders nor provided a reason for the killings.
8. Joanna Dennehy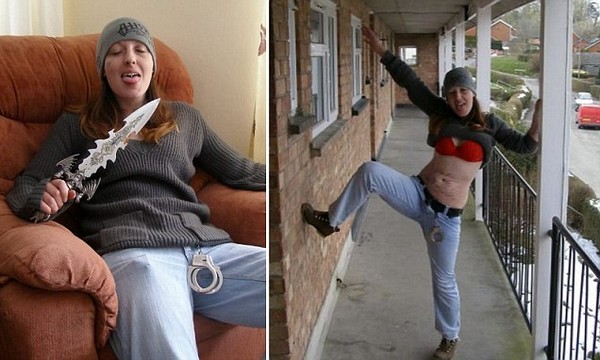 Thrill killer and remorseless psychopath are words that could be used to describe Joanna Dennehy. Between the dates of March 19th and March 29th, 2003, three men in Peterborough Cambridgeshire, England were killed by a 31-year old mother of two, Joanna Dennehy. Every one of the victims was stabbed multiple times.
Her first victim whom she had been dating and who considered himself he her boyfriend, was placed in a garbage bin with at one point Dennehy lifting the lid to show a 14-year old girl the cadaver. Her second victim was her housemate whom she stabbed five times and left in a ditch and her third victim was her landlord whom she seduced with the promise of sex before stabbing him, and leaving his body in a ditch dressed in a black dress with his rear end exposed.
Then on the 2nd of April, 2003, she randomly attacked and stabbed two dog walkers, 9 minutes apart, leaving the second victim wounded and stealing his dog. The two victims on April 2nd survived the assault and would later testify.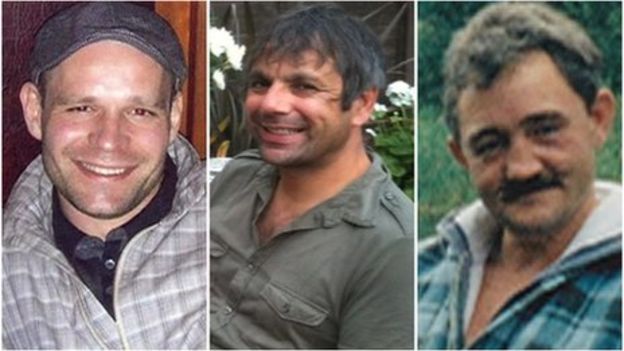 With a history of abuse toward her own spouse and on probation during the time of the murders for assault and ownership of a dangerous dog, in court, Dennehy pleaded guilty to all charges, the three murders and two attempted murders and became the first woman in the UK to be sentenced to a whole life prison sentence.
Though never having given a clear motive for her rampage, she once told a psychiatrist that she killed to see if she "was as cold as she thought she was."
7. Jennifer San Marco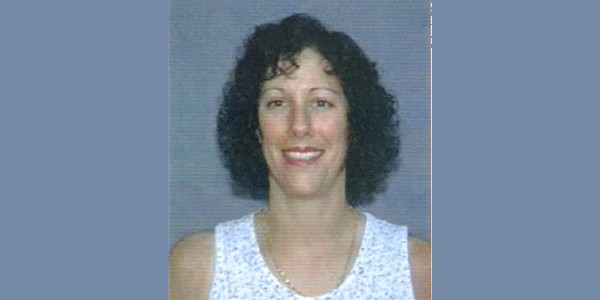 The term "going postal" derived from a string of shootings starting in 1986 and continuing in incidents several years after by former or current employees of the United States Postal Service who engaged is mass murder shootings in their workplaces. One such event occurred on January 30, 2006.
One that date, a 44-year old ex-postal worker named Jennifer San Marco shot and killed her one-time neighbor and then proceeded to drive to the postal facility where she had been previously employed in Goleta, California where she shot and killed six employees and then committed suicide.
Many theories emerged about the cause of her suicidal rampage. Considering all of San Marco's victims at the postal facility were minorities, and her former colleagues stated she had a history of making racially charged statements and had a self-publication entitled, "The Racist Press," a racist motivation theory emerged.
However, police also discovered writings in San Marco's home that in a rambling form, alluded to some form of conspiracy within the Goleta mail-sorting plant and she felt that the post office was out to get her, which might have led to her shooting spree.
What is known is that San Marco had a history of psychological problems, and was often seen by co-workers carrying on conversations with herself, and dropping to her knees to pray in the middle of the road, but was generally perceived to be non-violent.
Due to the premeditated nature of the killing spree as San Marcos had purchased the gun and the ammunition from two separate pawn shops, it left police wondering if the cause was truly a psychological breakdown, a racist killing, conspiracy theory paranoia or some other motive known only to Jennifer San Marco.
6. Kemi Adeyoola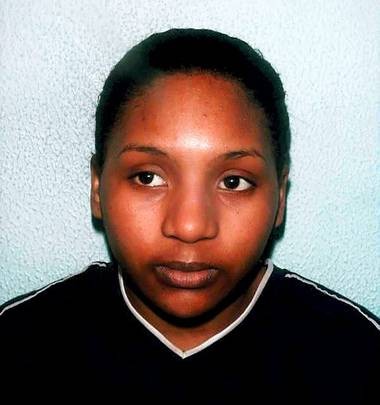 While many times a woman's wrath is focused against a man or her own peers, sometimes they are focused against an unlikely target for no discernable reason. On March 19, 2005 in London, England, Kemi Adeyoola, the 17-year old daughter of a multi-millionaire, brutally stabbed her former neighbor, 84-year old Anne Mendel, fourteen times during a burglary at her home in Golders Green in north-west London.
Prior to these events, Adeyoola was a prolific shoplifter, often altering receipts to get refunds for stolen merchandise, and also boasted of being a high-priced escort. She was eventually apprehended for shoplifting and sentenced to six months in a juvenile offenders' institution.
During her stint in the institution, an eighteen page, hand-written document which she had titled "Prison and After, Making Life Count," but later dubbed her "murder manual," about how to obtain wealth through the murder and robbery of the elderly and defenseless was discovered in her cell. When questioned by psychiatrists and prison staff, she claimed it was an early draft of a crime novel she was writing.
Only a few months after her release, Adeyoola killed Mendel in her home, and if not for traces of her DNA found on the victim, she may have never been arrested. Described in court as "manipulative, skilled in deceit, remorseless and cold blooded," She was sentenced on June 27th, 2006 to life imprisonment with a 20 year minimum sentence.
Though the judge suspected she killed simply to experience the feeling of killing and the prosecution suspected she was simply attempting to maintain a lavish lifestyle through burglary, Kemi Adeyoola has never revealed her true reasoning.
5. Tanya Jaime Nelson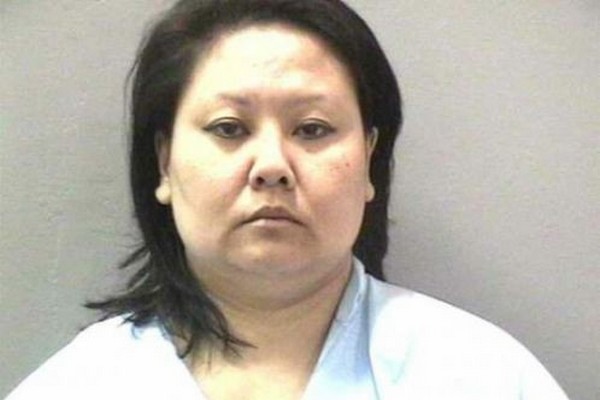 The mystery of why the heads and hands of murdered 52-year old Vietnamese fortune teller Ha "Jade" Smith and her 23 year old, college-student daughter Anita Ni-Vo were covered in white paint perplexed law enforcement. On April 21, 2005 in Westminster, California, Tanya Jaime Nelson and an accomplice stabbed both to death in Smith's home and stole jewelry, credit cards, and other valuables. She was apprehended five weeks later on May 30th, 2005.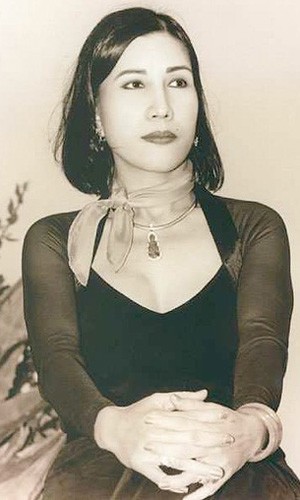 Nelson knew the victim from being a client and according to prosecutors during her murder trial, entered Ha Smith's home under the pretense of having her fortune told, and instead, murdered and robbed the victims. On April 3, 2010, Tanya Jaime Nelson was sentenced to death for the murders.
While Tanya Nelson never expressed a motive for the killings, numerous theories were put forth by law enforcement. Some thought the murders were committed for the purpose of robbery as the victims' belongings were stolen. However, other theories emerged that the murders were committed because the fortune teller was unable to grant a wish a returning a lover who had left Nelson. One media outlet reported Nelson received a fortune in reference to a business venture that did not occur, thus prompting her to decide to kill the fortune teller.
Whatever the true cause may be, the significance of the head and hands of the victims being covered in white paint remains unknown.
4. Kimberly Clark Saenz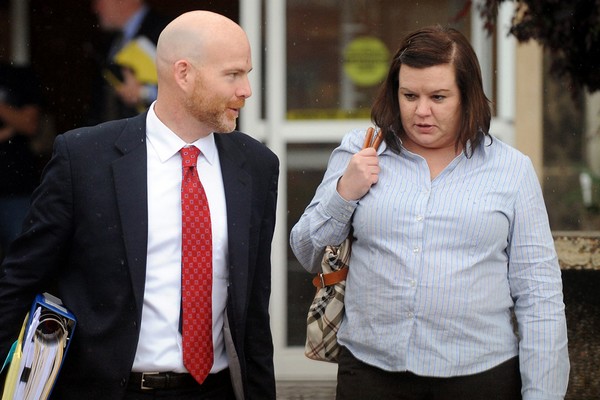 For some who are afraid of hospitals, Kimberly Clark Saenz may embody five reasons why. From January-April 2008 in Lufkin, Texas, then 34-year old licensed practical nurse Kimberly Clark Saenz committed five murders of kidney dialysis patients by injecting bleach into their bloodstreams. It was a disturbing, premeditated crime which took place as Saenz worked as a nurse in a dialysis clinic treating patients.
Prior, Saenz had been employed at several medical institutions and had been fired from at least four different jobs for varying reasons including having stolen prescription medication. Eventually her nursing license was suspended. She had falsified information on her application to gain employment at the clinic where she committed the murders.
On April 2008, Saenz was fired after two patients observed her drawing bleach into a syringe and inject it into the ports of dialysis lines. One year later she was arrested and charged for the five murders and five additional charges of injuries to five additional patients. On April 2nd, 2012, Saenz was sentence to life in prison with no possibility of parole.
Throughout the trial, Kimberly Saenz expressed no regret or remorse, and never confessed to the murders or expressed any motive for the killings. Saenz since made numerous appeals to the life sentence conviction, all of which have been denied.
3. Isabella Guzman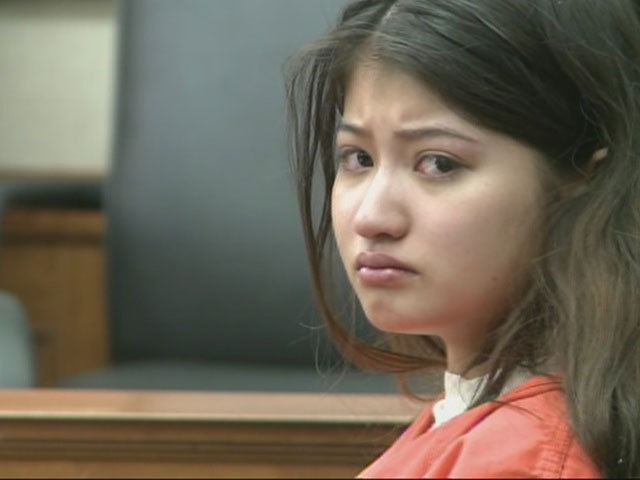 Mothers and daughters do not always get along, but in the case of Isabella Guzman, this relationship turned to murderous rage. On August 28th, 2013 in Aurora, Colorado, 18-year old Isabella Guzman brutally stabbed her mother, Yu-mi Hoy, to death in the bathroom of their home. 151 individual stab wounds were discovered on her mother's body and she had been beaten repeatedly with a baseball bat.
Guzman had exhibited threatening behavior to her mother only one day prior to the killing by spitting in her face and sending an email stating "you will pay." On the day of the attack, her mother called the police at 8:02 pm. The police responded to the call and arrived to the home and advised Isabella that her mother could kick her out of the house for her behavior, but advised that they found no signs of rage or hostility at the home.
At 10:11 pm the same day, Guzman's stepfather called the police and told Guzman was beating his wife in a locked bathroom.
After the murder, Isabella went to a women's restroom at a local store, washed her hair, changed her clothes, and advised employees she had been raped and requested the police not be called. When confronted by police the following day about her mother's murder, she advised they had the wrong person and gave them a false name and address.
Later indicted for first degree murder, Guzman's plea was not guilty by reason of insanity. She never expressed a motive for the horrific killing and on June 24th, 2014, a judge accepted her insanity plea and she was sent to a mental health institute in Pueblo, Colorado.
2. Michele Anderson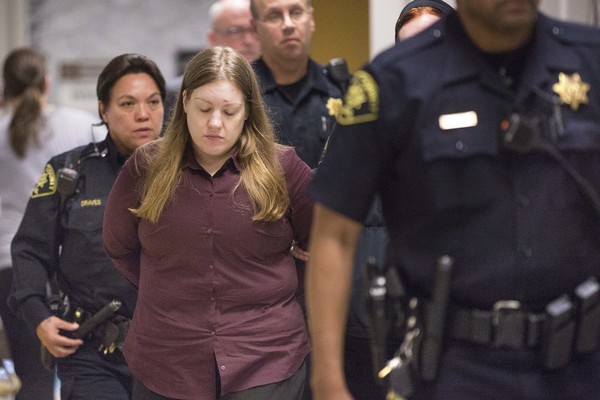 It's been said blood is thicker than water, but in some cases, that same blood is spilled for no rational reason. On December 24th, 2007, six people all from the same family, including two children, ages 3 and 6, were shot to death in a home near Carnation, Washington. This mass murder was carried out by 29-year old Michelle Anderson, and her then boyfriend, Joseph McEnroe. All six victims were members of her own family, including her parents, her brother, sister in law, niece and nephew.
Dubbed the crime "The Carnation Massacre," after the rural town in which the murders took place, during court proceedings no clear motive was ever determined and Michele Anderson did not express one. Initially, Anderson confessed to the murders and stating that she deserved to be executed for her crime.
Anderson refused to speak or work with her defense team or to undergo any mental health evaluations that would have enabled her attorneys to place a mental defense before the jury.
On March 4, 2016, Michelle Anderson was convicted of all six murders and sentenced to life in prison. Though the prosecution argued the motive to be financial and a taped confession played for the jury stated she was "tired of everyone stepping on her," during trial, Anderson never offered a motive for such a horrific killing.
1. Omaima Nelson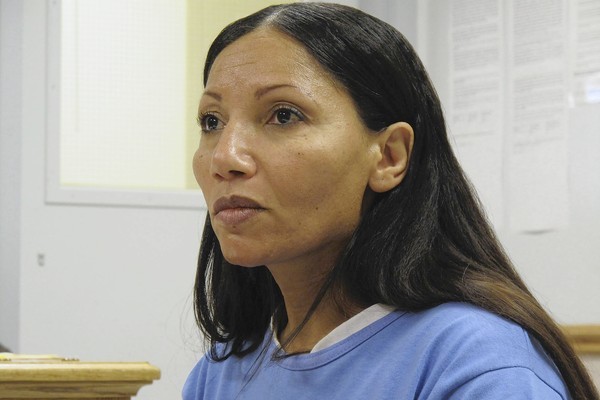 Omaima Nelson is proof positive that you can't always trust a pretty face. On November 28, 1991, the 23-year old Egyptian-American nanny and model murdered her 56-year old husband of one month, Bill Nelson, in Costa Mesa, California.
This particular murder was notable not only for its degree of viciousness, but for what transpired afterward. Nelson not only repeatedly stabbed her husband with scissors and bludgeoned him with a clothes iron, she also castrated him. Were this not enough, she then dismembered his body, cooked his head, boiled his hands in an effort to remove his fingerprints, and combined his remains with leftover Thanksgiving turkey and threw them in the garbage.
Over the course of her prosecution for murder, Nelson expressed differing motives for the murder, and no particular motive was ever determined with certainty. Initially claiming she was sexually abused by her husband, which resulted in post traumatic stress disorder.
In court, a psychiatrist testified that she told him that she dressed up and ate her husband. Nelson denied this but when asked why did she cook him, she declined to respond and never presented a motive for the degree to viciousness perpetrated.
Omaima Nelson was convicted of second-degree murder in January 1993 and sentenced to 28 years to life in prison. During her trial, details of her personal history of child abuse and female circumcision in her native Egypt emerged, yet her true motives for such a horrific killing remain shrouded in secrecy.
Ten Ferocious Female Murderers
Omaima Nelson
Michele Anderson
Isabella Guzman
Kimberly Clark Saenz
Tanya Jaime Nelson
Kemi Adeyoola
Jennifer San Marco
Joanna Dennehy
Kanae Kijima
Anu Singh
Author Bio:
David Lewis Elliott Jr. is a freelancer who is trying to make a dollar out of fifteen cents, who is walking a progressive path, who loves people, who remains a student of life and who is interested in everything.